Netflix's Space Force: 10 Other TV Shows Featuring The Cast
Netflix's long-awaited Space Force is almost ready to blast off.
The upcoming workplace comedy will see a group of individuals attempt to get Americans back on the moon through President Donald Trump's Space Force military branch. While fans are excited to see seasoned TV comedy creator Greg Daniels (The Office, Parks and Recreation, King of the Hill) bring the new series to life, they are also pumped about the energized cast.
RELATED: Steve Carell's Five Best (& Five Worst) Roles, According To IMDb
While you'll have to wait until May 29 to watch the new series, there are many other shows you can watch with the cast members right now. Here are 10 other series featuring the cast of Space Force.
10

Steve Carell: The Office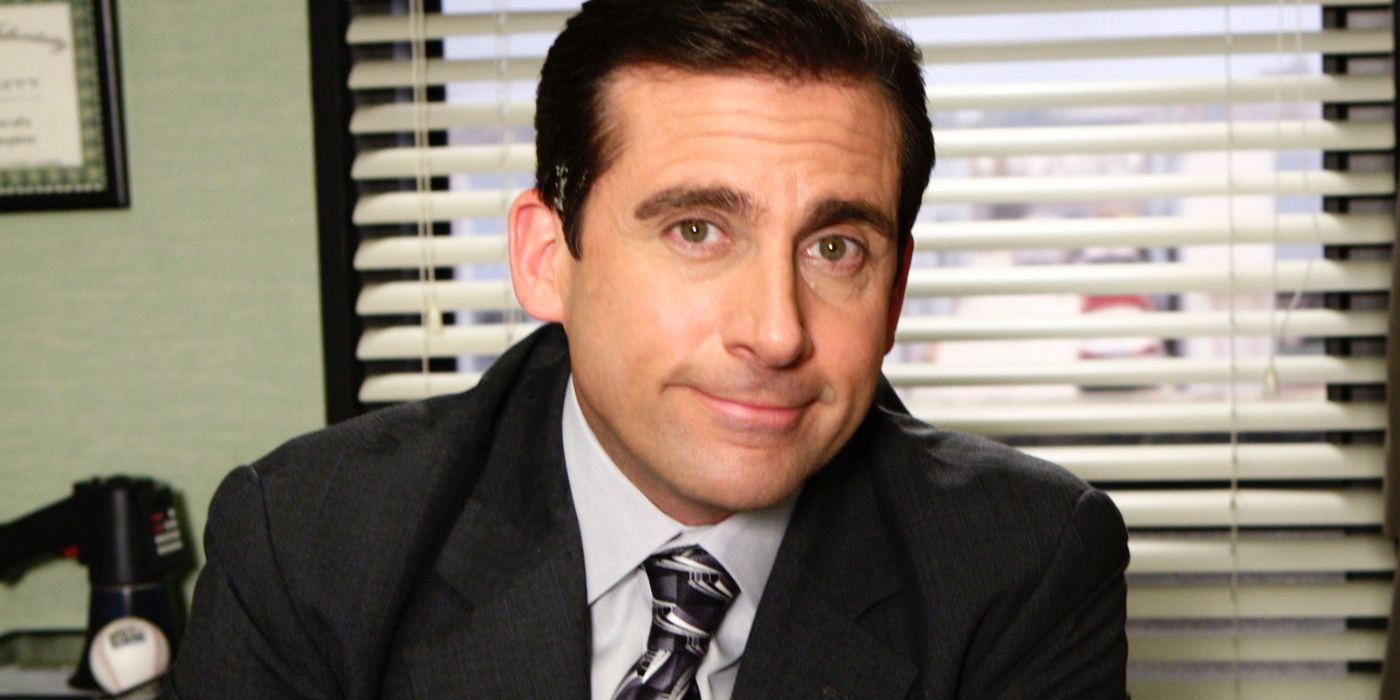 Steve Carell is front and center in Space Force. He not only co-created the series, but stars as four-star Gen. Mark R. Naird. While Naird previously hoped to take charge of the Air Force, he is now helping to establish the newest military branch.
If you want to see Carell manage a team in a different workplace comedy, check out The Office. This sitcom is what made Carell an A-list star, after all. In it, he plays Michael Scott, the eccentric regional branch manager of Dunder Mifflin Scranton. While this paper company looks normal on the outside, it has a lot going on inside its walls.
9

John Malkovich: The New Pope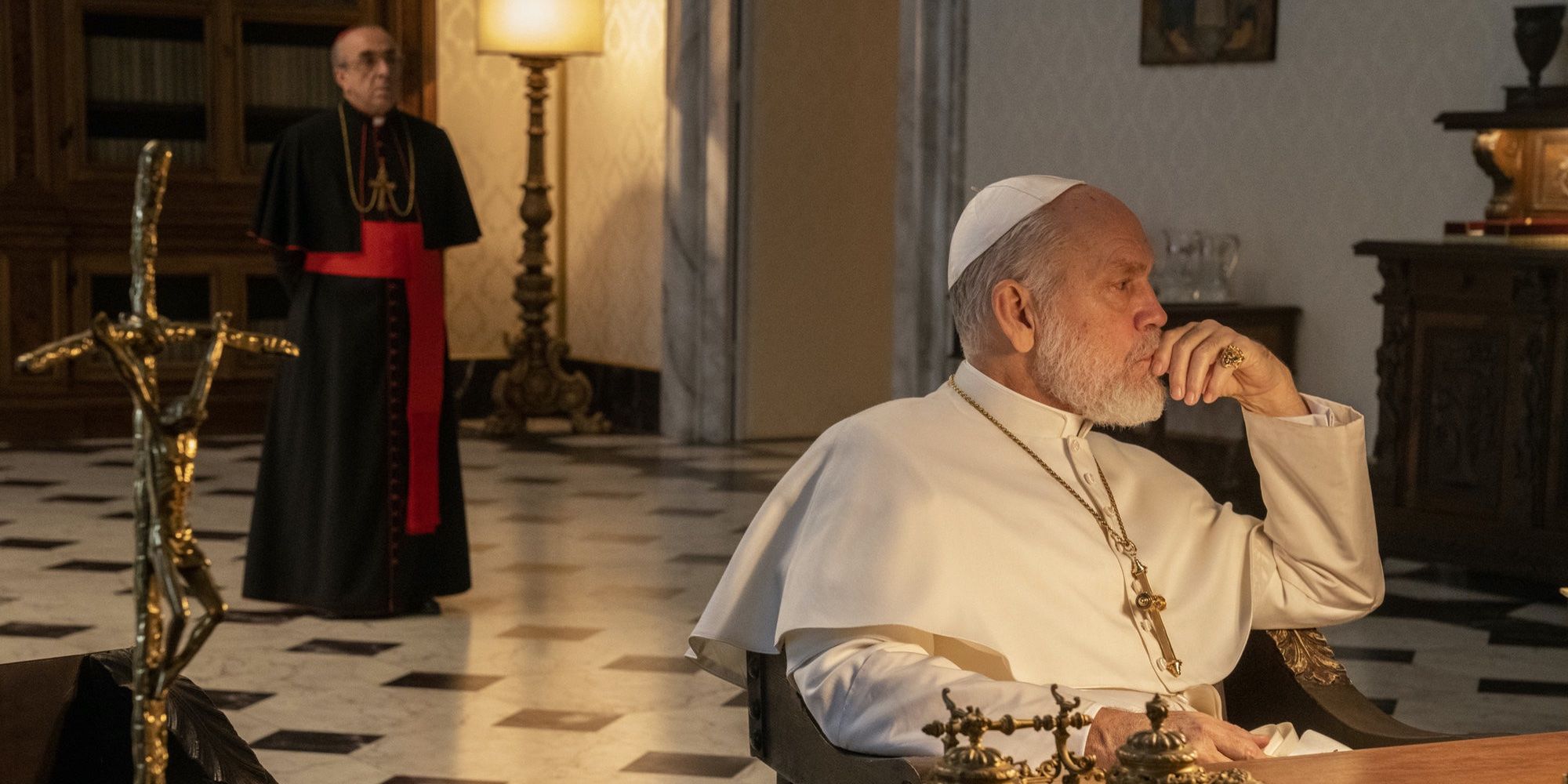 John Malkovich will be playing the smart, arrogant head science advisor, Dr. Adrian Mallory, in Space Force. Though Malkovich has a résumé that spans decades, he most recently took a starring role in the HBO drama The New Pope.
RELATED: Steve Carell's 10 Best Movies (According To IMDb)
The nine-episode series, which is a continuation of 2016's The Young Pope, has John Malkovich playing Pope John Paul III as he rises to power inside the Catholic Church.
8

Ben Schwartz: Parks and Recreation
Though Ben Schwartz will soon take on the role of F. Tony Scarapiducci in Space Force, he is best known for playing Jean-Ralphio on the NBC mockumentary Parks and Recreation. 
Parks and Rec follows a group of workers at an Indiana parks and recreation department, who attempt to make their town better under the guidance of the enthusiastic Leslie Knope. Jean-Ralphio is known as the cocky best friend of Tom, one of the employees at the department. It sounds like Scarapiducci isn't much different, being that he is a self-obsessed media consultant who doesn't always agree with Mark.
7

Tawny Newsome: Brockmire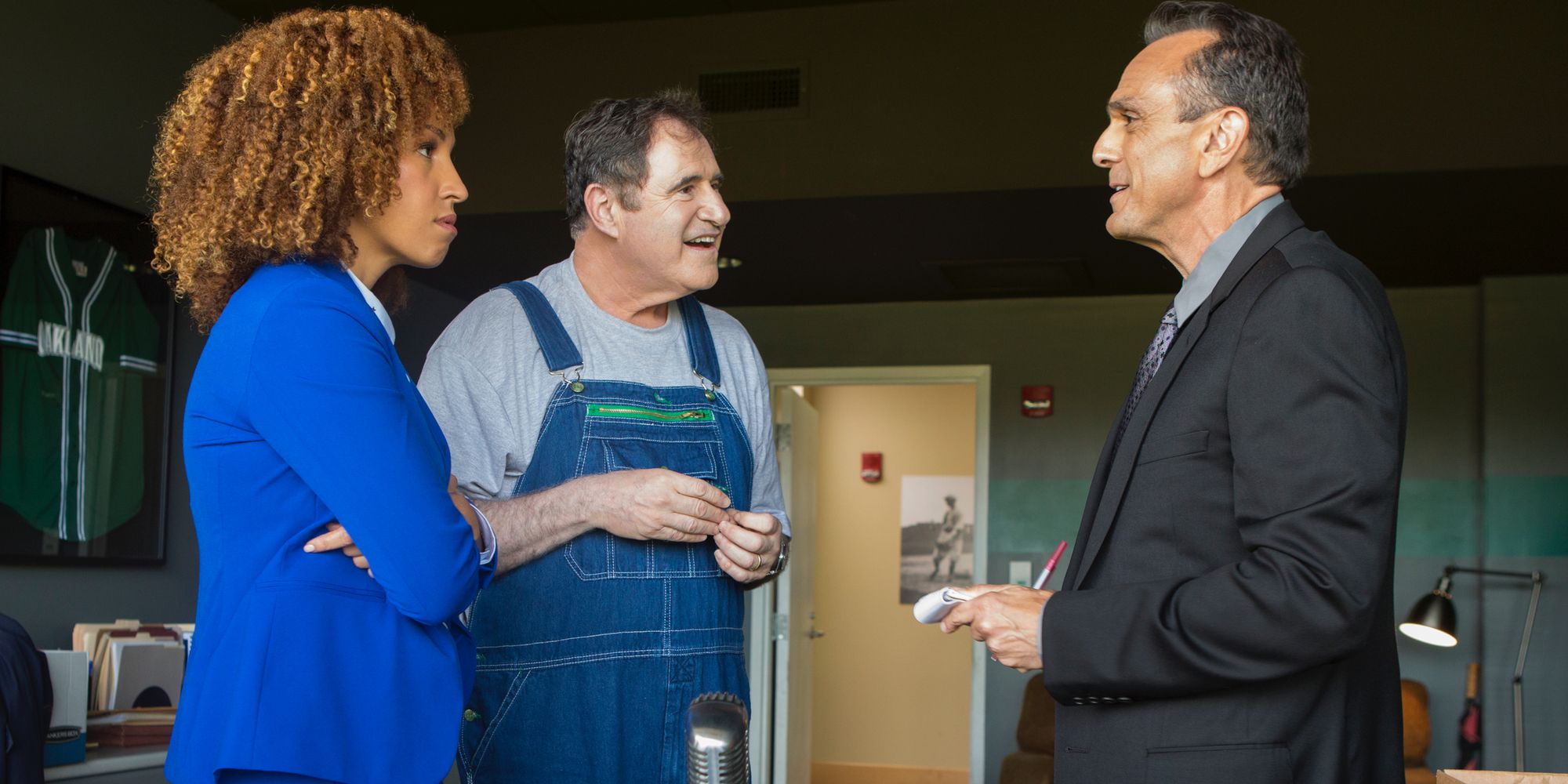 Rising comedian and actress Tawny Newsome will take the leading role of helicopter pilot Angela Ali in Space Force. You can also find her as a series regular in the IFC comedy Brockmire.
Brockmire catches up with titular character Jim Brockmire after he is fired from his baseball announcer job for the Kansas City Royals. He is let go after breaking down on air, having just discovered that his wife was cheating on him.
Newsome plays a former NCAA Champion softball star who joins Brockmire as his broadcasting partner.
6

Jimmy O. Yang: Silicon Valley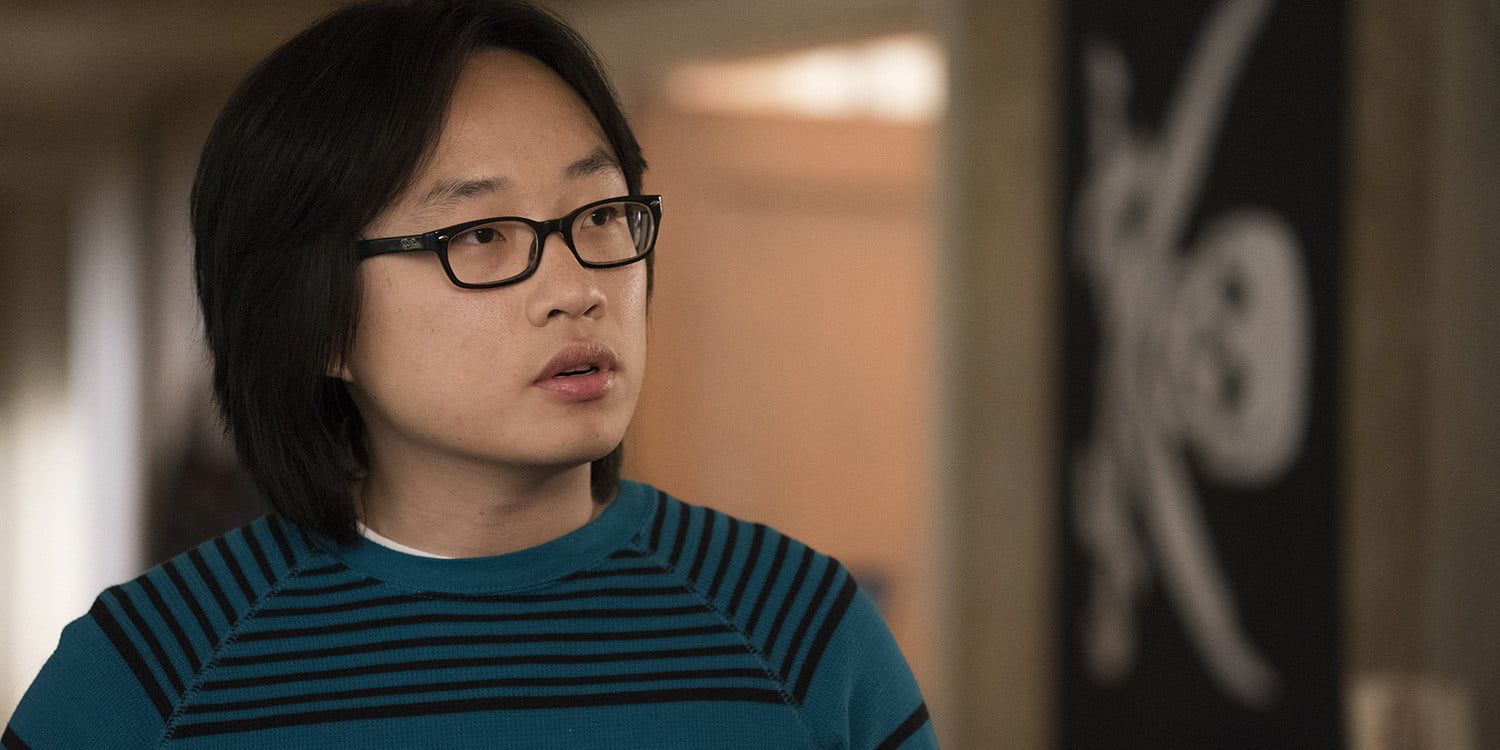 Jimmy O. Yang is taking on the recurring role of Dr. Chan Kaifang in Space Force. This character is an intelligent astrophysicist and rocket engineer who came to America from China as a teen and is obsessed with the culture. Yang's other big role can be found in the HBO comedy Silicon Valley.
Silicon Valley focuses on programmer Richard and his friends as they attempt to get rich by creating a startup called Pied Piper. In the show, Yang plays a tenant in the innovation incubator.
5

Noah Emmerich: The Americans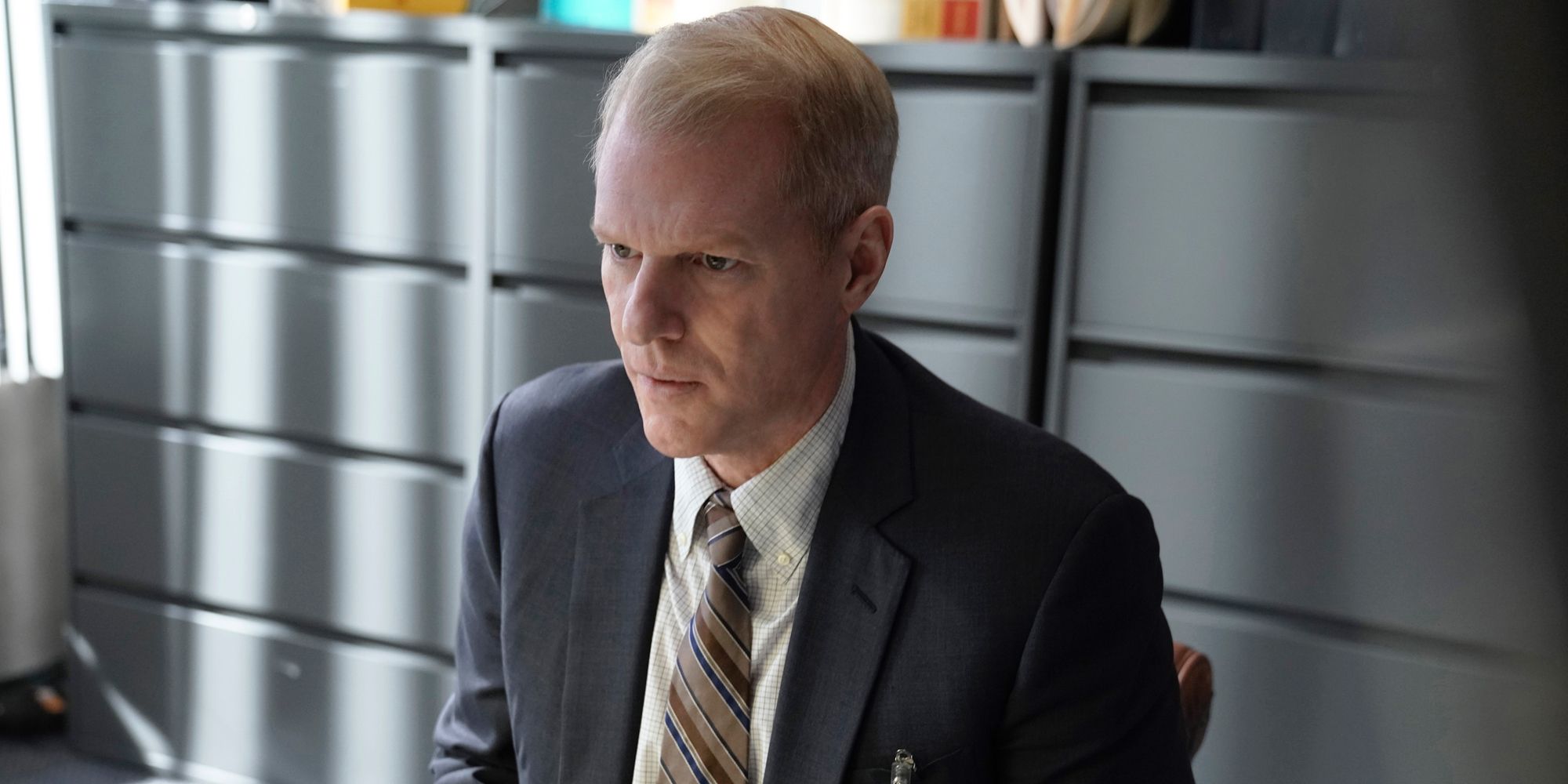 Noah Emmerich might play General Kick Grabaston, Chairman of the Joint Chiefs of Staff, in Space Force, but he more frequently takes on serious roles. One of his biggest came in the period spy thriller The Americans.
RELATED: Steve Carell's 10 Best Movies, According To Rotten Tomatoes
Set during the Cold War, this FX series follows a couple of Soviet KGB officers who live in a Virginia suburb by disguising themselves as a normal married couple. Emmerich plays FBI agent Stan Beeman, who is oblivious to the officers' schemes.
4

Fred Willard: Everybody Loves Raymond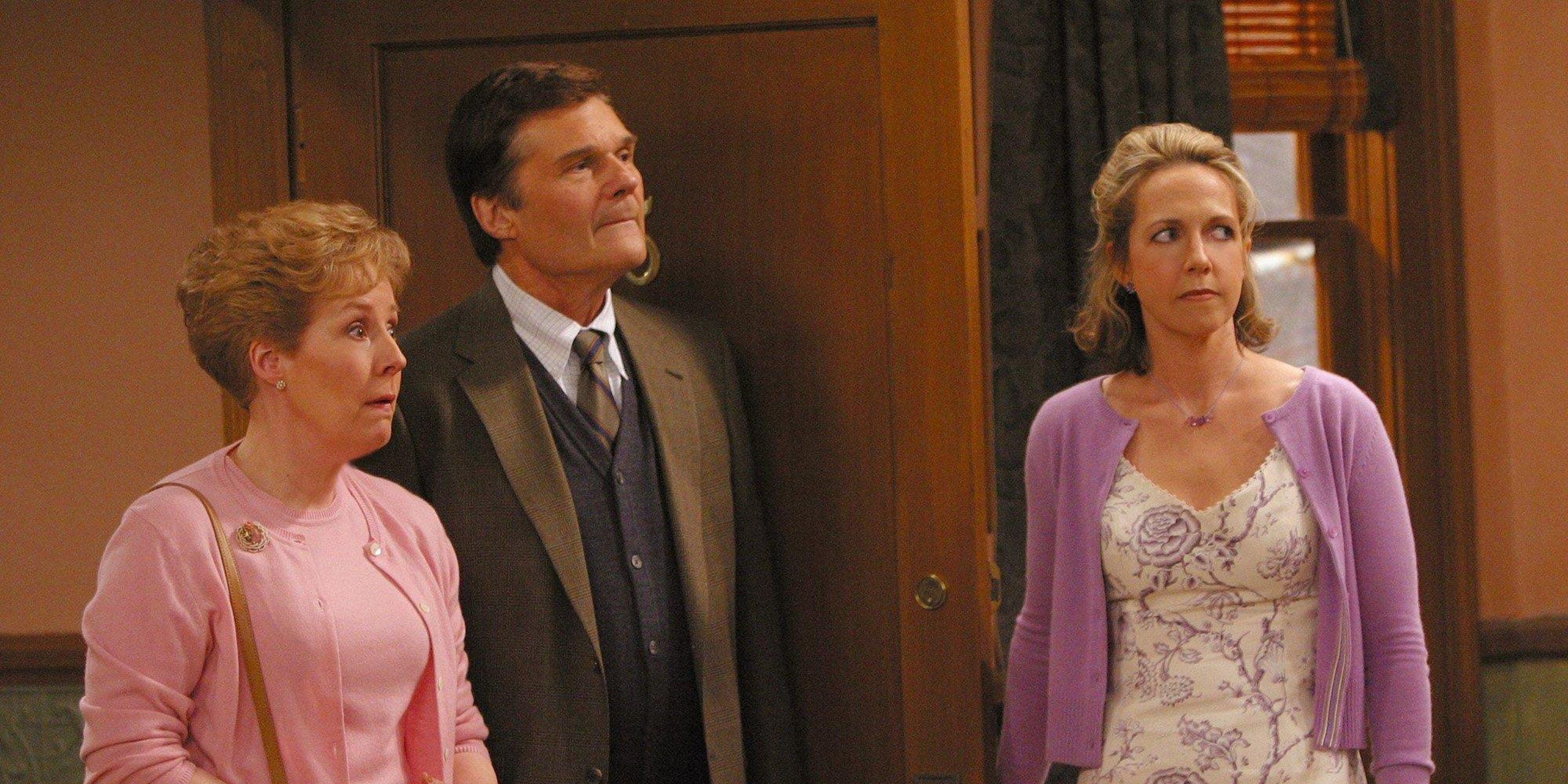 While Fred Willard will be playing Mark's father, he previously the father of Amy MacDougall on Everybody Loves Raymond.
This CBS sitcom catches up with sportswriter Ray, who must constantly deal with the shenanigans of his crazy family. His brother, Robert, dates and eventually marries Amy. This means her father makes a few visits to Ray's home.
3

Jessica St. Clair: Avenue 5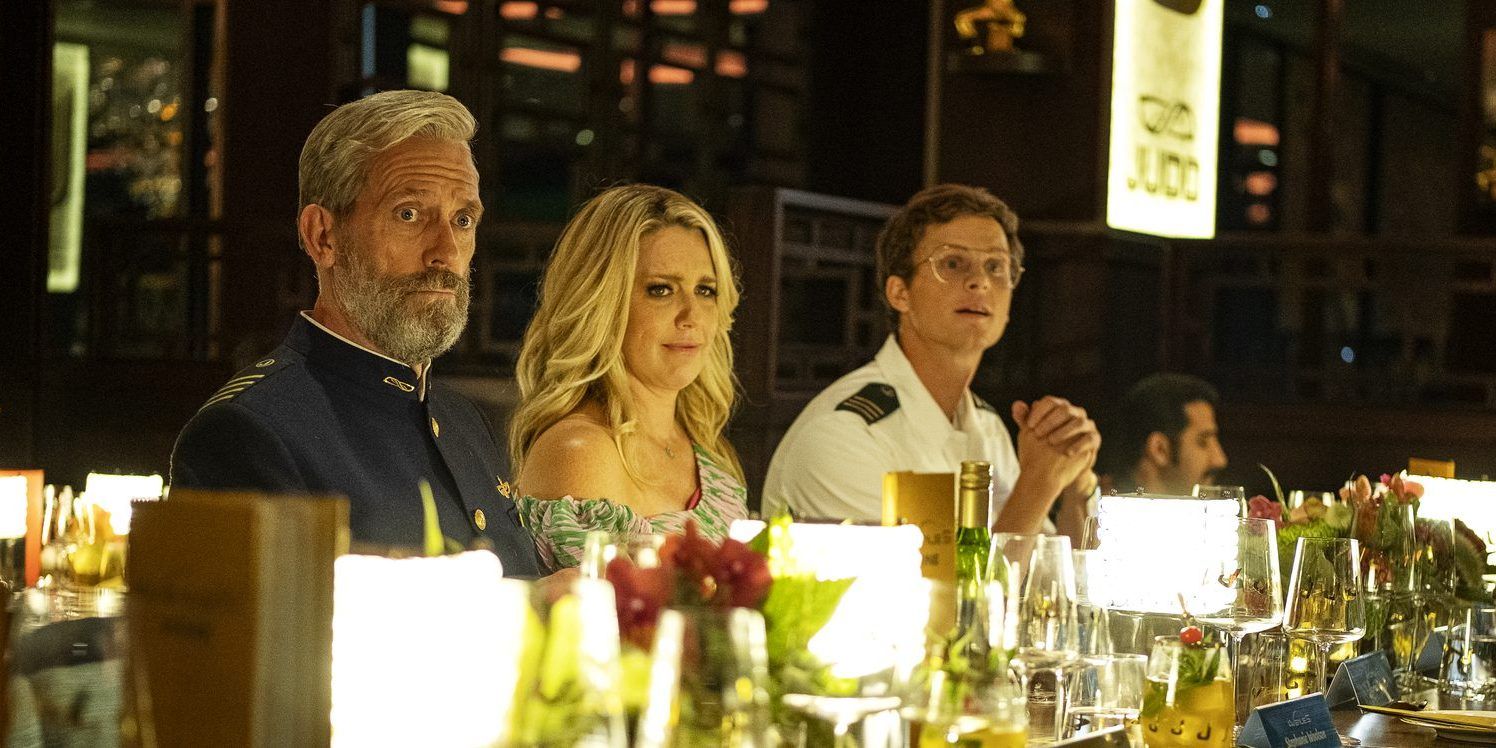 Jessica St. Clair has taken on many supporting TV roles throughout her long career. While she will soon play Kelly King in Space Force, she most recently held a part in the HBO sci-fi comedy Avenue 5.
The show focuses on an interplanetary cruise ship that accidentally goes off-course. It is up to the crew to get the passengers to stay safe as they try to get back to Earth. St. Clair plays a wealthy passenger.
2

Jane Lynch: Two And A Half Men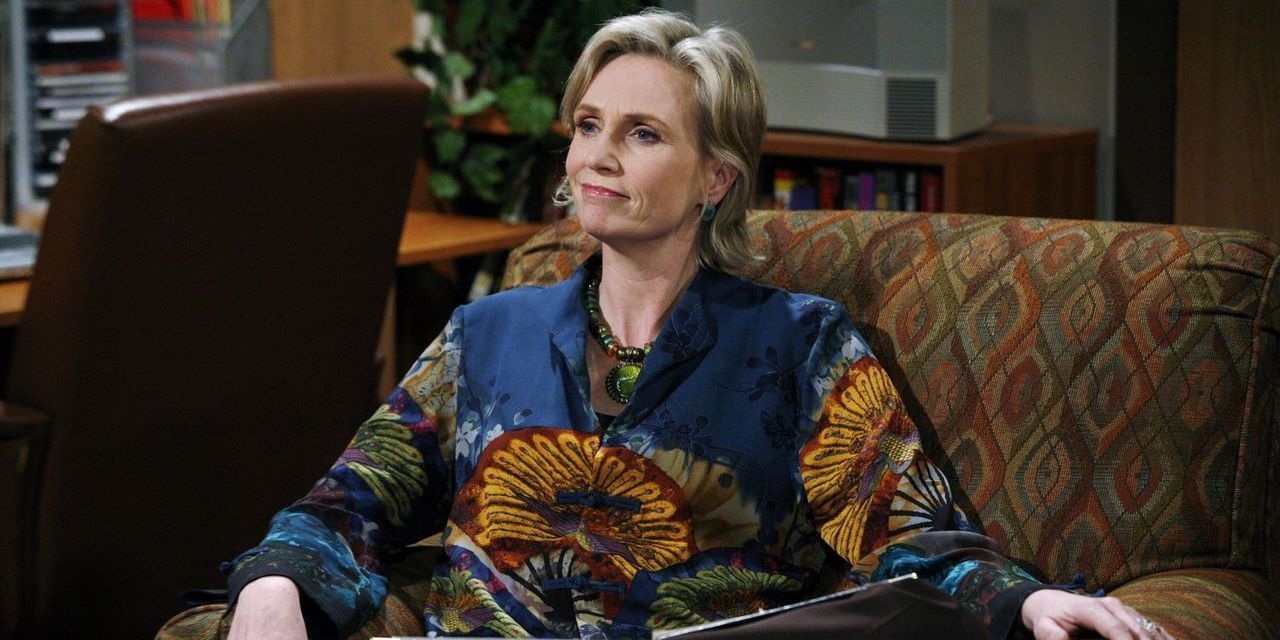 Though Jane Lynch is getting serious as Chief of Naval Operations in Space Force, she previously held a recurring role in the CBS sitcom Two and a Half Men.
The story focuses on a jingle writer from Malibu who must deal with a few changes after his recently-divorced brother and young nephew move in.
Lynch's Dr. Linda Freeman is a child psychologist and psychiatrist who shows up to treat a few of the characters.
1

Lisa Kudrow: Friends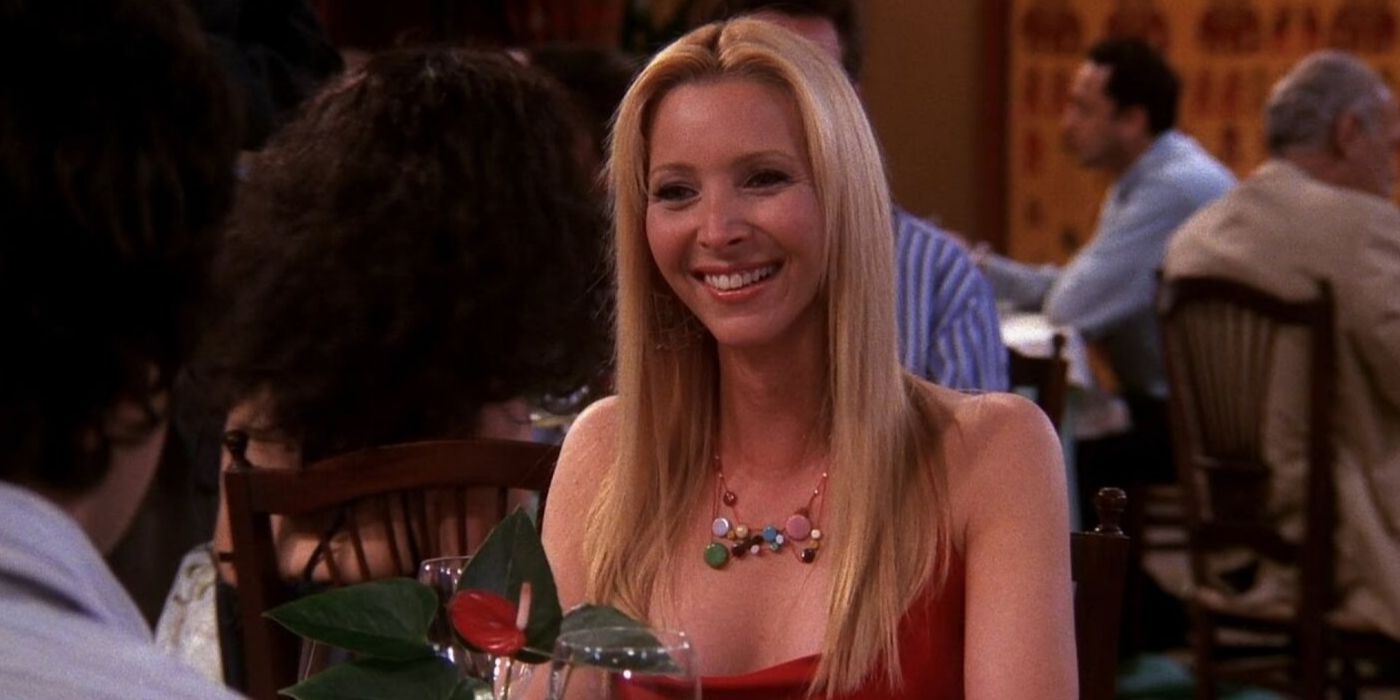 Lisa Kudrow will take on the recurring role of Mark's wife in Space Force. In the '90s and early 2000s, however, she was best known as the spunky Phoebe Buffay in Friends.
This classic sitcom centers around a group of six pals in their twenties and thirties who are living in the center of New York City. Together, they navigate their busy lives and multiple relationships.
NEXT: Friends: 10 Films & Shows Starring The Cast You Need To See
This entry was posted by Screen Rant on May 24, 2020 at 12:00 am, and is filed under TV News. Follow any responses to this post through RSS 2.0. You can skip to the end and leave a response. Pinging is currently not allowed.