Nolan's Batman Movies Aren't On HBO Max, But There's A Dark Knight Nod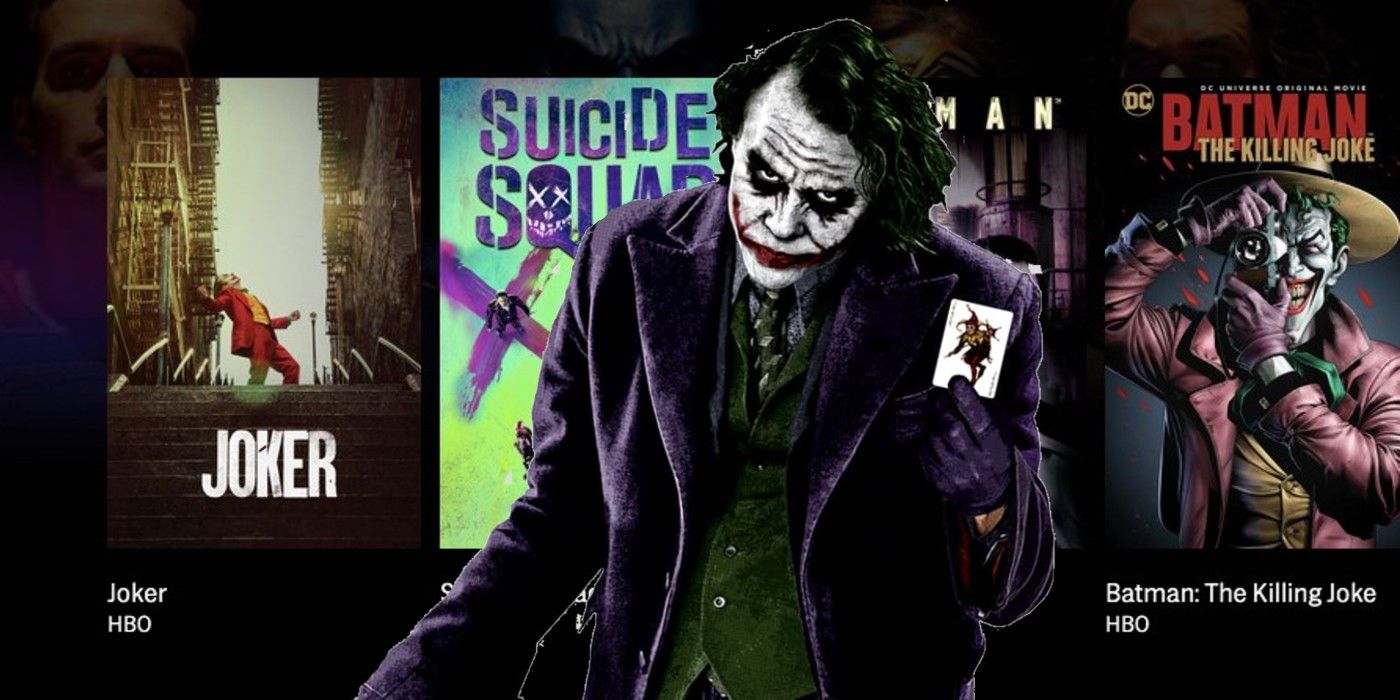 HBO Max contains a reference to Christopher Nolan's The Dark Knight... but doesn't actually have the movie available on its service. Today marks the launch day for HBO Max, which comes to users courtesy of Warner Bros. and HBO. It is the latest streaming service to debut in a very crowded field, following the launches of Apple TV+ and Disney+ last fall. Much like other competing services, HBO Max boasts a wide library of beloved content like Friends, Game of Thrones, and, surprisingly, the entire Harry Potter series. It also features some original content, which is expected to grow over the next few months.
HBO Max is already starting to tout itself as the ideal home for DC content, featuring numerous films and a handful of television shows, including the DC Universe original Doom Patrol. HBO Max also has some original DC shows in development, Green Lantern and Justice League Dark, that promise to be movie quality productions. Still, the most exciting piece of HBO Max's DC library is Zack Snyder's Justice League, AKA the infamous Snyder Cut, which will arrive on the streaming service next year. Despite all that, however, there are still some DC films and shows missing, including Nolan's Dark Knight trilogy.
Related: HBO Max vs Now vs Go: All Differences Explained
And yet, HBO Max squeezed in a Nolan reference among their DC collection. In a section specifically dedicated to the Joker, the header reads "Why so serious?" This, of course, is a line uttered by Heath Ledger's Joker in The Dark Knight that has since become a popular phrase. It may not seem important, but the fact that it's attached to a Joker-specific lineup confirms it was no accidental connection. You can see the reference for yourself in the space below.

Surprisingly, Nolan's Dark Knight trilogy was initially included on the list of programs available at launch. Exactly why it isn't there now is unclear, though it might be fair to assume that they'll join HBO Max at some point in the future. After all, they are Warner Bros. movies, and HBO Max is supposed to feature all recent DC movies. It might actually be a marketing ploy; HBO Max can hype up the Dark Knight trilogy's arrival further down the line and entice more people to sign up.
Despite there already being a streaming service dedicated to DC content (DC Universe, which is also owned by WarnerMedia), HBO Max arguably has more DC shows and films to offer, as well as the numerous other projects they feature. Even without the future arrival of Zack Snyder's Justice League, HBO Max would seem like the ideal service for fans. It's strange (and disappointing) that The Dark Knight isn't there yet, but give it time. That reference likely isn't there for no reason.
More: Every Batman Movie Villain (& What Their Master Plan Was)
Source: HBO Max
This entry was posted by Screen Rant on May 27, 2020 at 10:35 pm, and is filed under TV News. Follow any responses to this post through RSS 2.0. You can skip to the end and leave a response. Pinging is currently not allowed.