PlayStation Plus Rumor Says Star Wars: Battlefront 2 Free In June 2020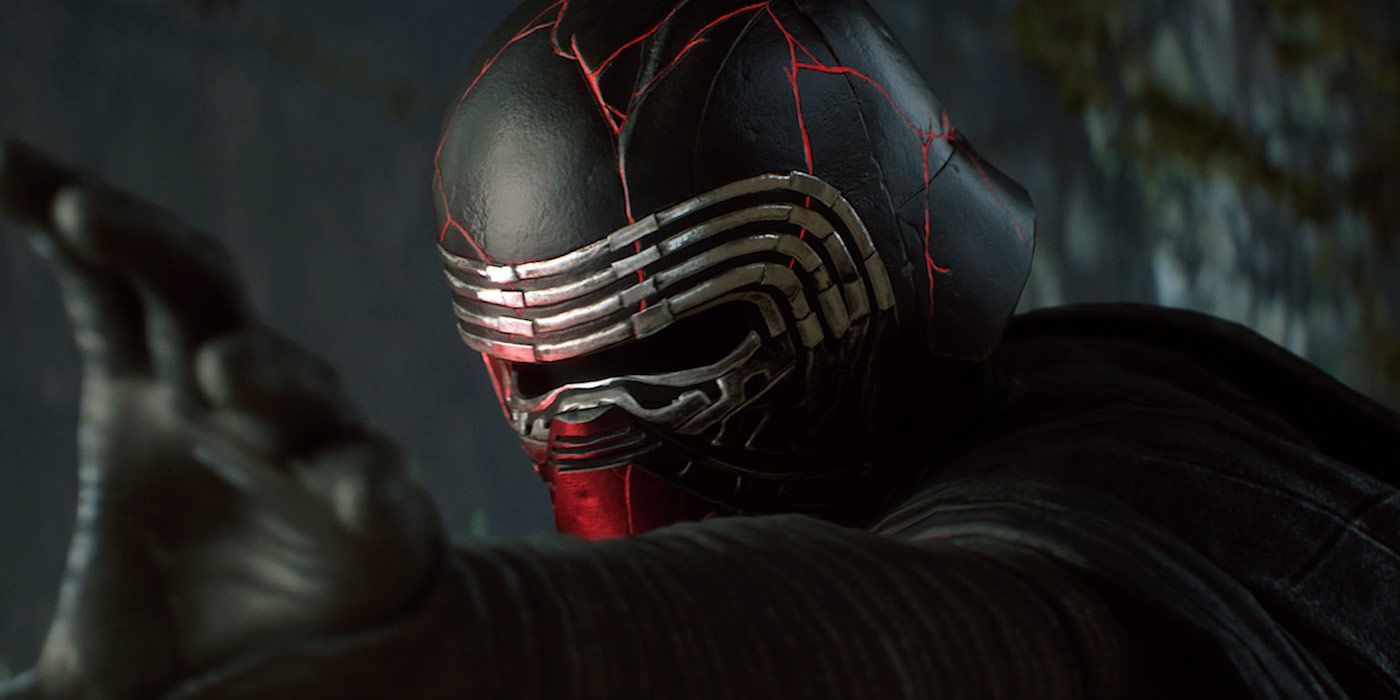 The "free" PlayStation Plus games for June 2020 might include Star Wars Battlefront II, if a new rumored leak is to be believed. Released in 2017, Star Wars Battlefront II was praised for its tight shooting gameplay, variety of competitive modes, and thrilling single player story mode. Unfortunately, it was utterly dragged by critics for its horrendous monetization model despite being a full-price game, locking player upgrades behind a loot box paywall. The game's reliance on loot boxes and other predatory microtransactions became national news as representatives from publisher EA were taken to hearings and forced to defend the implementation of what they cynically dubbed "surprise mechanics."
The backlash against Star Wars Battlefront II was so strong that developer DICE was forced to extensively rework the game's entire progression system to strip out all the pay-to-win trappings. After many months of tinkering and rebalancing, the "rebooted" version of Star Wars Battlefront II was met with considerable praise from critics and audiences alike, though the game was never truly able to wash away the stain of its original release.
Related: Why Disney's EA Star Wars Deal Was A Mistake
Previously, Sony announced that Call of Duty: WWII would be among the lineup of games available to PlayStation Plus subscribers in June 2020. Now, thanks to a possibly leaked teaser provided by the PlayStation Gaming YouTube channel, brief footage suggests the other game for the month will be Star Wars Battlefront II. The uploader claims to have pulled the seven-second clip from PlayStation's Instagram account, which they say accidentally released the clip early before immediately deleting it.
While there is a shadow of doubt over the validity of this leak, it is also entirely possible Star Wars Battlefront II will be free to PlayStation Plus subscribers in June. If true, June will contain two of 2017's biggest and most popular competitive games. Between Call of Duty: WWII and Star Wars Battlefront II, fans of fast-paced online shooting action will surely be pleased with the countless hours of multiplayer madness provided by these big-budget titles.
A free-with-subscription release of Star Wars Battlefront II would be a bittersweet event for fans of the nearly three-year-old game, as it was recently announced that the game's Battle on Scarif update would be the final content drop for the multiplayer-focused shooter. DICE will continue to support the game with regular balance patches and in-game events, but no new maps or heroes will be forthcoming. It's been a long road for Star Wars Battlefront II, filled with triumphant highs and unfortunate lows, and a huge injection of new players would be high note to go out on. If a Star Wars Battlefront III is on the way, hopefully it will learn from EA's earlier mistakes and hit the ground running with its best foot forward, not making the same greedy mistakes as its predecessor.
More: Star Wars Battlefront 2's New Update Is Its Last
Source: PlayStation Gaming
This entry was posted by Screen Rant on May 28, 2020 at 12:12 am, and is filed under TV News. Follow any responses to this post through RSS 2.0. You can skip to the end and leave a response. Pinging is currently not allowed.