RHOBH Teddi Is Fed Up With Dorit's Constant Insults
Real Housewives of Beverly Hills' Teddi is fed up with Dorit's constant "shade." Teddi has had her buttons pushed all season and has finally decided she has had enough.
Teddi Mellencamp is the daughter of famed rock and roll star John Mellencamp and has been a fan favorite since grabbing her diamond. She holds herself and those around her accountable for their actions asking that everyone just be honest with her. Since last season she has formed a close bond with Kyle Richards which has not sat well with the group of women as they feel they are a bit too cliquey.
Related: RHOA: Why Yovanna Momplaisir Shouldn't Be a Full-Time Housewife
Mellencamp is usually the calmest of the bunch, but thanks to hormones she is feeling a whole different way this season. Kemsley has been throwing shade all season at the two best friends, implying they sleep together and may have a deeper connection. On Wednesday's episode, Mellencamp finally stuck up for herself by trying to tell Kemsley that she feels she is always the butt of her jokes. Mellencamp then turned into a shrink and told Kemsley that she feels her comments stem from the Beverly Beach founder's own issues with Richards.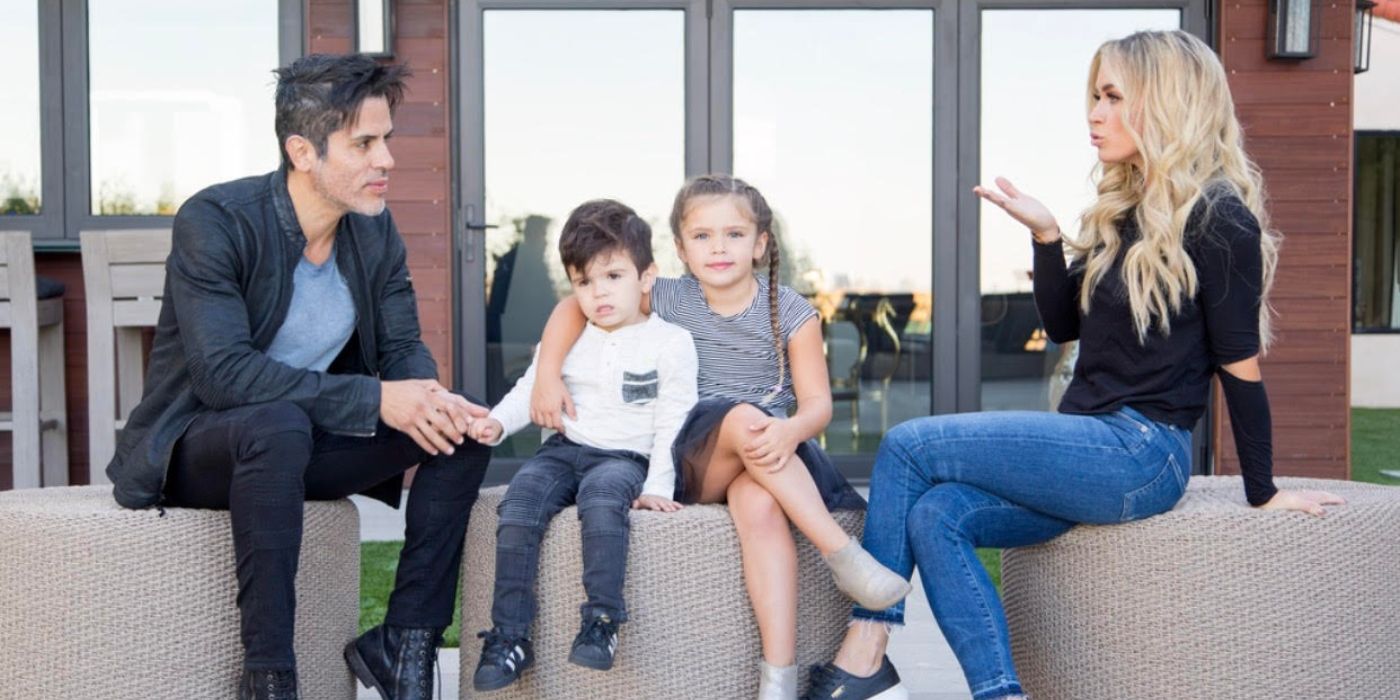 While Kemsley tried to defend herself, Mellencamp continues to say that if she has no issues of her own with Richards, she must simply enjoy attacking Mellencamp on the show saying she must "really dislike her." Most of the other housewives have not been interacting during filming, but Mellencamp and Richards have kept a close friendship when the cameras stop rolling as they enjoy spending time together with their husbands.
Last week, fans watched as Dorit's anger just scratched the tip of the iceberg during Erika Jayne's dinner party. Kyle Richards became so upset that she started asking the psychic for help on how to handle the situation. The argument between the three got so heated that they did not even notice when the other women left the table to go home. Richards also was attacked by the new girl Garcelle for not being authentic towards her or trying to get to know her. Fans can not wrap their heads around why all the women seem to be arguing with Richards as for past seasons she has been the meeker of the women. Fans are still waiting for Brandi Glanville to make her appearance and bring down the house on Denise Richards and their secret, tawdry affair.
Next: RHOA: Has Cynthia Bailey Had Plastic Surgery?
The Real Housewives of Beverly Hills airs Wednesdays at 9pm EST on Bravo.
This entry was posted by Screen Rant on May 27, 2020 at 11:41 pm, and is filed under TV News. Follow any responses to this post through RSS 2.0. You can skip to the end and leave a response. Pinging is currently not allowed.