RuPaul's Drag Race Reunion: The Queens Throw Shade at Sherry Pie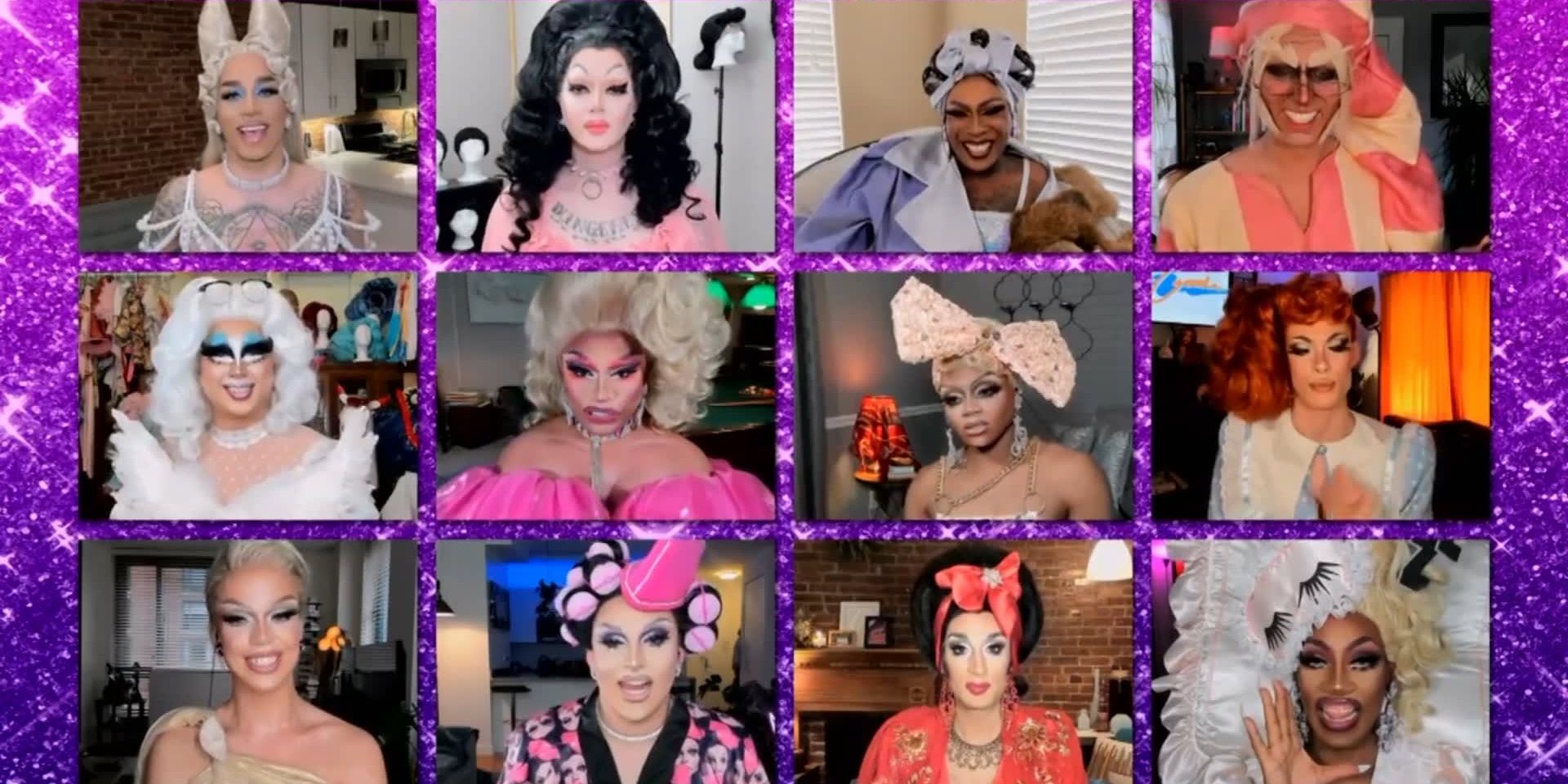 One of the greatest seasons in RuPaul's Drag Race history comes to a close. The queens gathered in their bedrooms for a slumber party themed Zoom reunion before next week's grand finale, where someone will be crowned America's Next Drag Superstar and win $100,000.
Fans have been curious about how the reunion and final episode will be filmed. This Zoom reunion gave the world a taste of how the finale might go. Much like every other late-night show and talk show trying to produce new content during quarantine this slumber party was a snooze fest. They did the best they could, but unfortunately this reunion needs to sashay away out of our memories. Other than a couple of very funny digs at the editing out of Sherry Pie, there was not enough joy or drama.
Related: RuPaul's Drag Race Lip Sync Zoom Finale: Crystal Methyd Leads Polls
Was it just the fact that the queens were on Zoom that made this a lackluster episode or was there another contributing factor? On shows like The Bachelor, Love is Blind and Real Housewives the reunions are often thought of as one of the most exciting episodes of the season. Drama that has mostly been behind someone's back surfaces and the reality TV personalities duke it out. But this isn't a show comprised of desperate civilians eager to find their 15 minutes of fame through drama. This is a show about queer artists who are on TV to promote their talent, not bicker for the screen time. Perhaps reunions are not needed for a show like RuPaul's Drag Race. Interestingly enough it has worked with other shows that are fueled by talent. The MTV reality show Legally Blonde: Search For Elle Woods held a drama-filled reunion on zoom hosted by yours truly.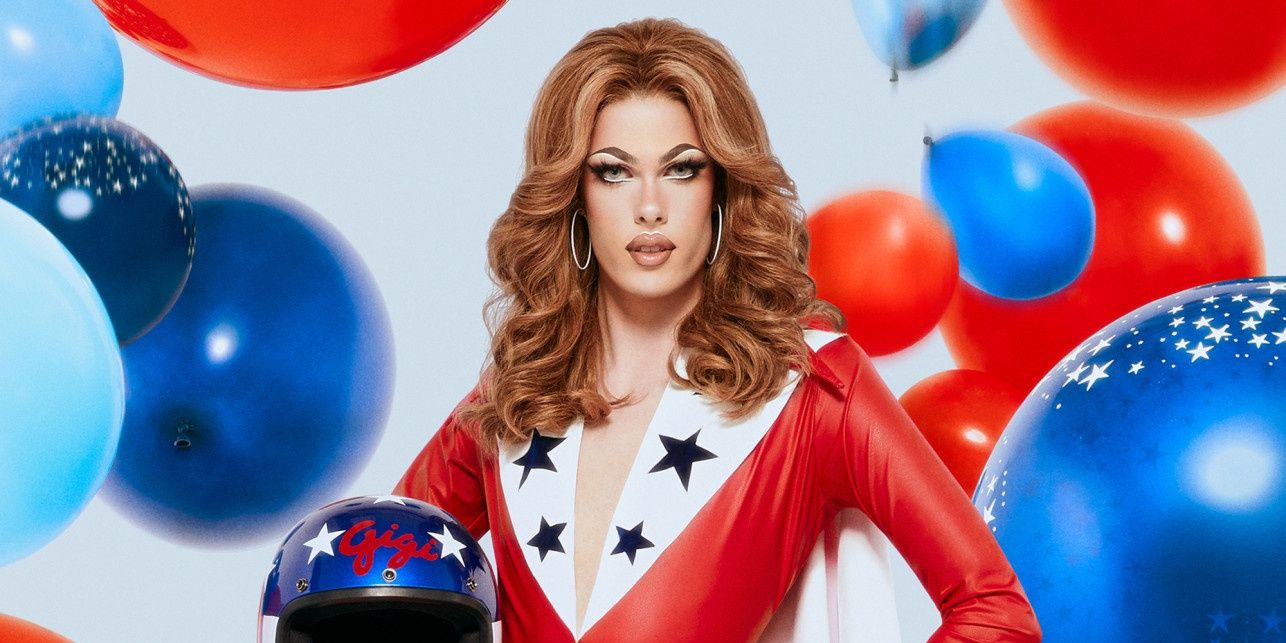 Season 12 of Drag Race was full of drama and high stakes, but the reunion was pretty bland. The same thing happened with the epically exciting All Stars 2 season. The reunion for the greatest season in Drag Race herstory was nearly unwatchable. Season 9, however, was a fairly bland season without much drama, but the reunion was one of the best episodes ever. Some say that the girls take a lot of what the fans say into consideration between filming. Season 9 got a lot of flack for being boring, so the girls seemed to really bring the drama. This season, the girls were so bullied online if they caused drama that they seemed to really hold back in this reunion episode.
RuPaul is wearing a face mask and a purple hoodie for the reunion. He looks like a Wrestlemania character. The rest of the queens look gorgeous, but not being able to see the bottom half of their looks is a bummer. Jaida Essence Hall is literally dressed as a bed and it's fantastic. Crystal Methyd is giving a nod to the Christmas Carol and it's one of the best things about this reunion.
RuPaul talks to Aiden Zhane, who truly has shown us all that she has to offer. She gives some very corny jokes in this episode and her looks are well... a lot of the Zhame. Heidi N Closet has come a long way since the first time we watched her sashay into the Werk Room. Her make-up looks great. In one of the most interesting revelations in this episode Heidi talks about how she took anger management classes as a kid, because she was bullied so much. It's a fantastic bit of information about the already interesting queen and she says it helped her build a sense of humor. When asked about why she confronted Nicki Minaj in the very first episode she says, "My grandmother taught me I only need to be afraid of two things: "God and her." Gigi Goode is asked about her tiff with Heidi. Gigi apologizes to Heidi. For more on this feud read up here. Dhalia Sin gets some screen time as RuPaul asks her about when she stormed off. She predictably says that she was deep in her emotions and she was too pissed off to leave gracefully. At least it was authentic.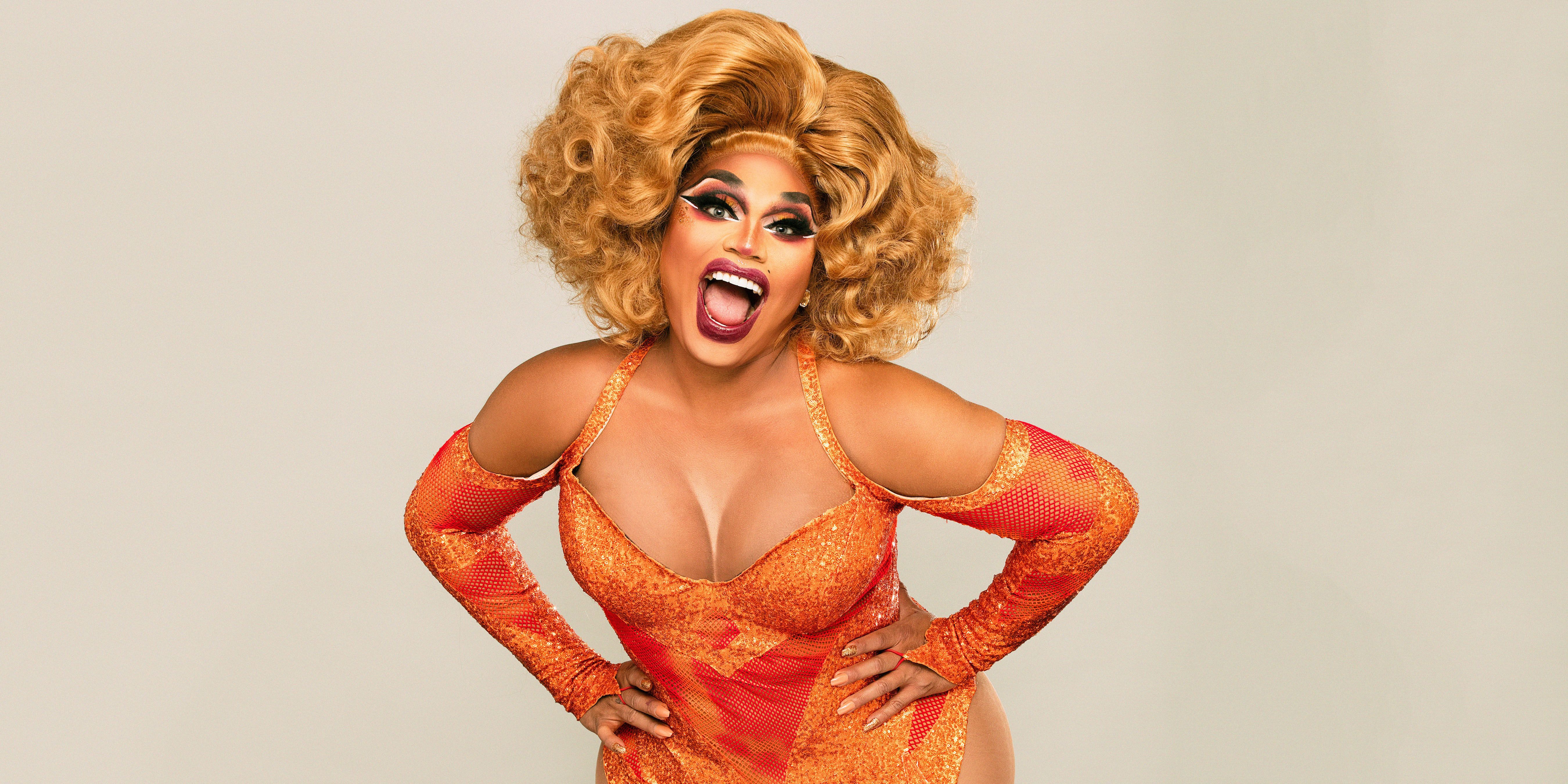 Then RuPaul digs into the biggest conflict of the season: the Aiden and Brita feud. Unfortunately, this entire reunion suffers from the fate many other seasons of Drag Race have suffered from: the girls are fearful of internet backlash. Brita has received horrific and endless death threats online after getting the villain edit this season. There is a great deal of Brita Filter that was not shown on the show this season. Anyone in NYC who has seen Brita perform or knows her personally knows as Jackie Cox put it, "there is much more to her than what was in the edit." The other queens also come to Brita's defense and Jan tells a sweet story about the first time she met Brita. But Brita's fear of internet backlash is palpable. Brita apologizes to Aiden and hopefully, that gets the fans to stop harassing her, but from a story perspective this was predictable and not very fun to watch. The fans can say whatever they want, but the truth is Brita provided the most interesting storyline of the entire season and because people don't know how to watch TV without harassing the queens online, we may never get another exciting feud on Drag Race ever again. That's on the viewers, not the show and certainly not the queens.
Widow Von'Du talks about being closed off from the other girls and getting in her head. She is so used to being praised in her hometown and she lets everyone love Widow the queen but doesn't show anyone who she is out of drag. Widow is one of the most interesting characters from this season. Jan is wearing a robe with her own face on it. It's another highlight of the episode. They talk about Jan's breakdown after Brita left. Jan admits she was so upset because she hadn't won a challenge and she felt rocked by not winning, especially because she is a singer and it was a singing challenge.
Next, The girls toot and boot looks and they all drag Aiden's ball look. There is a very strange "comedy" edit that cuts to Heidi N Closet using the restroom and a flushing sound it added. Drag Race editors, if you are reading this... you may identify as a mister, but we saw... a miss.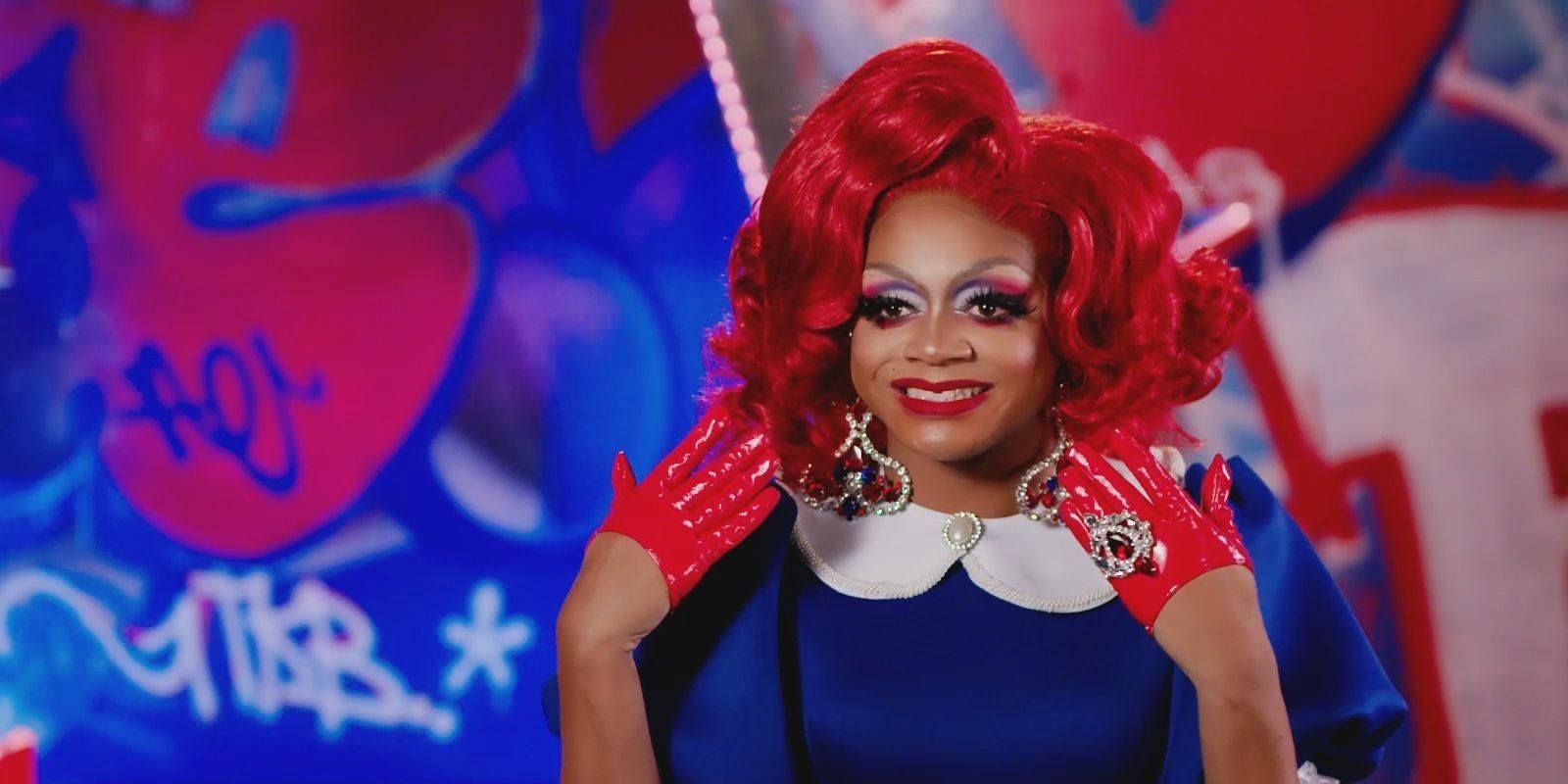 RuPaul opens the library for some reads and it's by far the best part of the episode. Brita has an amazing read of Dhalia Sin. "You sure do talk a big game for someone who came in 13th place on a 12 person season." That's the second time Sherry Pie is dragged by the girls this episode. There is a reference to her being edited out in the opening song the girls did together as well. Nicky tries to read and I literally mean read off a piece of paper. Rock M Sakura says she put it into Google translate and it came out funny. Crystal Methyd slays with the read, "Jan do you have a condom I can borrow? I know you're always safe." Jaida Essence Hall says, "If you need something to wipe up with you can use Heidi's cape look." And Widow goes full drag queen crossing the line with "Gigi Goode, R. Kelly wouldn't even piss on you." It is incredible.
Vanessa Vanjie Mateo calls in as several different fans asking questions. This bit is also amazing, but does not last long enough. Gigi Goode and Crystal Methyd possibly admit that they hooked up during filming? It's still unclear.
Then Ru asks the eliminated queens who they are rooting for and why. Aidan says Jaida, Jan says Gigi and Widow says Crystal. Jaida leaves us with a beautiful sentiment, "No matter where you come from, no matter what you've been through, dreams can come true." It's been a great season, but the Zoom filming is not Goode enough. Let's clown one of these girls and move on to All Stars 5.
Next: RuPaul's Drag Race: Sherry Pie Says Bye Before Lip Sync Zoom Finale
Source: VH1
This entry was posted by Screen Rant on May 23, 2020 at 11:41 pm, and is filed under TV News. Follow any responses to this post through RSS 2.0. You can skip to the end and leave a response. Pinging is currently not allowed.