Selling Sunset 2: Everything To Remember About Christine Quinn From Season 1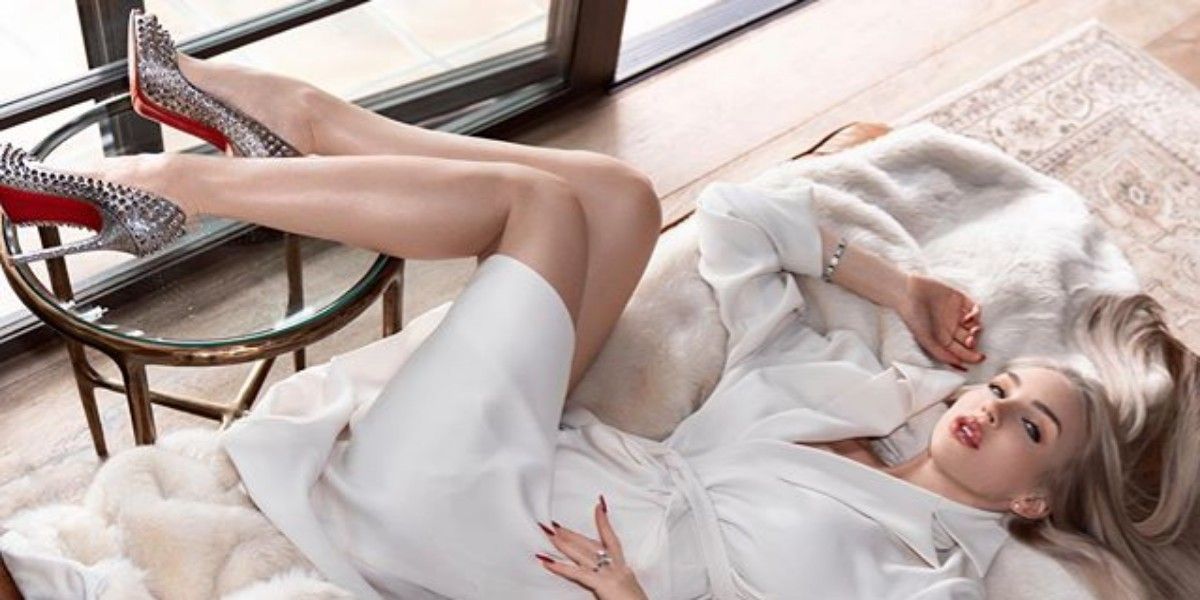 Season 2 of Selling Sunset airs today and fans are excited to see more fire and flames from realtor/cat woman, Christine Quinn. The tall, blonde diva was well known for spending most of the first season selling luxury houses and getting into dramatic cat fights with other co workers.
Fans certainly have to respect Christine because no matter what the situation she tells it like it is. When co-worker and fellow blonde Heather Young attempted to poach one of her real estate clients, Christine did not feign her feelings afterwards. At a company gathering Christine told Heather, while in front of the entire group, that they were in fact "not friends" and that she does not respect her as a person. But this wasn't the first nor the last time she voiced her public opinion in front of the Oppenheim peanut gallery.
Related: Flip or Flop Star Christine Anstead Posts Candid Moment Kids Meet Their Baby Brother
Christine notably added a pivotal, dramatic cliffhanger to the show through her feud with company newcomer, Chrishell Stause. To be fair, Chrishell proved to be a rather manipulative character throughout the series. She originally rubbed Christine the wrong way by bad mouthing co worker Mary Fitzgerald. Mary is Christine's best friend, and to make matters worse when confronted about the situation Chrishell acted as if she did not remember saying anything. The tensions between the two culminated in a public spat at an Oppenheim party during the season finale which saw Chrishell pander and play the victim while Christine verbally annihilated her.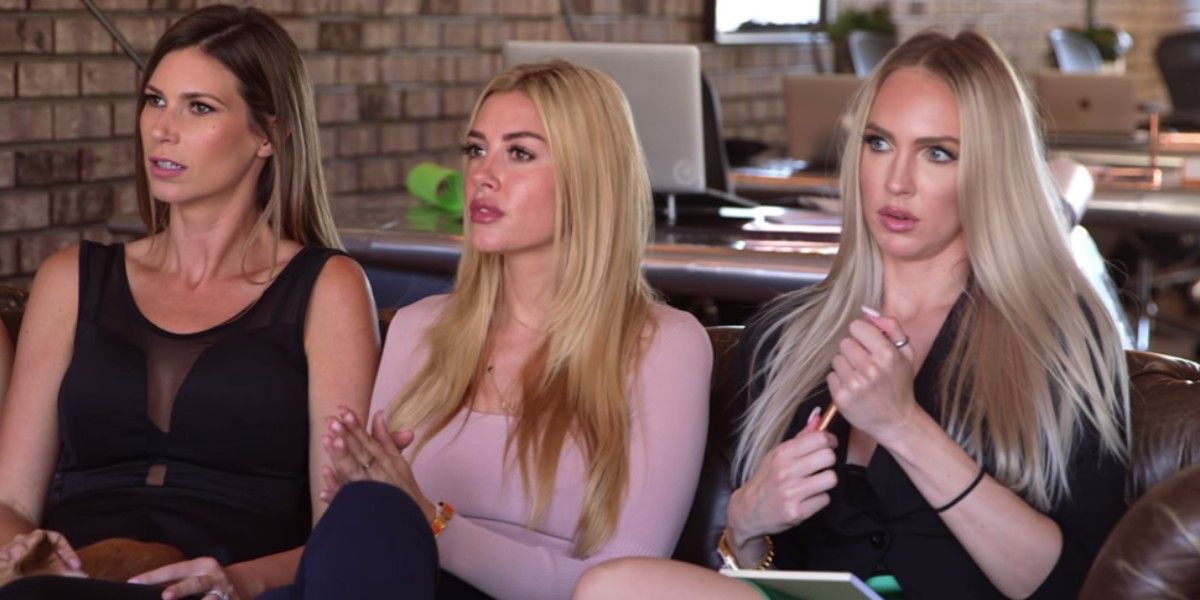 But aside from the cat fighting, Christine proved to the audience to be a down to earth persona. Over the course of the show, fans learned that Christine was bullied in high school and therefore places high value on her few friendships. This was exhibited during Christine and Mary's argument over her concern about Mary's new engagement to 25-year-old French boy toy, Romain Bonnet. Mary initially was displeased by Christine's straightforward demeanor but later came to understand and respect her friend's thoughtfulness. Moreover, Christine also came to the defense of both Davina and Mary as a result of shady behavior on behalf of Chrishell. As aforementioned, these incidents eventually sparked the final conflict with Chrishell and fans could not get enough of the drama.
Although her staunch persona makes her a perceived villain, surprisingly it also resonated with many of the show's viewers. Along with popularity from fans, Christine was unsurprisingly also popular among potential suitors. Several times during the first season, while working in the Oppenheim office, she was delivered flowers by mysterious male romantics. In fact, recently Christine revealed that she had gotten engaged and the couple has now married at a wedding which embodied all of Christine's self-proclaimed 'Gothic' tastes. With Christine reprising her role in the upcoming season 2, fans are rendered salivating for the airing of Selling Sunset which premieres later on today.
Next: Flipping 101's Tarek El Moussa Reveals Ex-Wife is Having Baby On Day Of Delivery
This entry was posted by Screen Rant on May 23, 2020 at 10:22 pm, and is filed under TV News. Follow any responses to this post through RSS 2.0. You can skip to the end and leave a response. Pinging is currently not allowed.