Space Force Season 1 Review | Screen Rant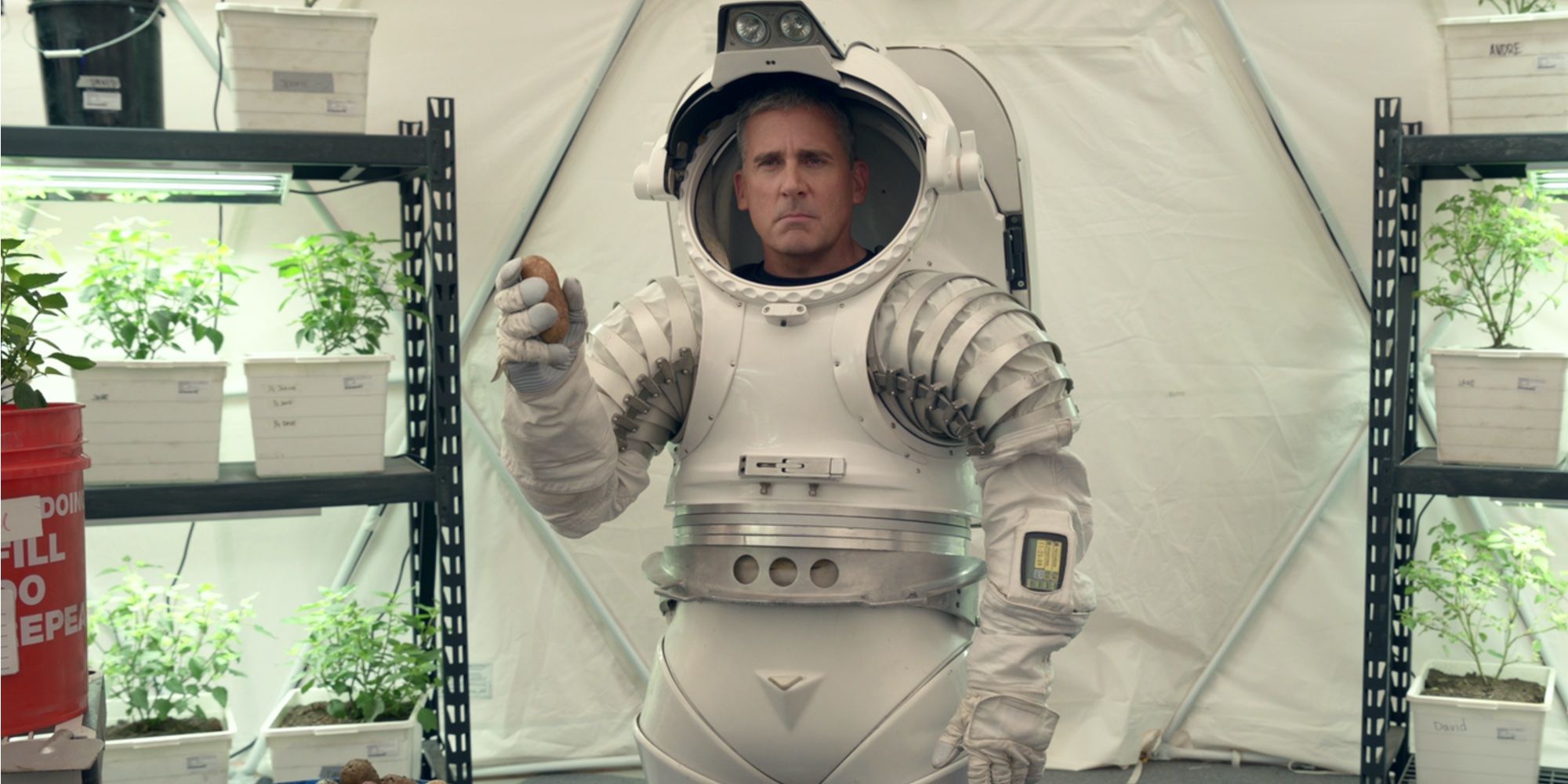 Though it doesn't mark Steve Carrel's return to television, as that distinction goes to the ambitious-but-flawed Apple TV+ original, The Morning Show, Netflix's Space Force does earn the distinction of being Carell's reunion with Greg Daniels, the creator and writer of the U.S. version of The Office. As it turns out, this current era of Peak TV has been a busy time for both as Daniels recently made a splash on Amazon Prime with the ambitious-but-flawed afterlife comedy, Upload, which was recently renewed for a second season. 
With all that it's not a stretch to say Space Force is carrying some considerable expectations on its otherwise camouflaged shoulders. And in order to fulfill the anticipation surrounding the series, Daniels and Netflix have secured a top-rate supporting cast that includes John Malkovich, Ben Schwartz, Jessica St. Clair, Jimmy O. Yang, Noah Emmerich, Diedrich Bader, the late Fred Willard, and even Lisa Kudrow. Needless to say, that cast is one most television creators would kill for, and for their part, every actor is quite good in his or her respective role. But, like the series itself, having a cast of that pedigree creates a certain amount of expectations for Space Force, expectations the series, in its early going, isn't quite ready to fulfill.
More: Solar Opposites Review: Some Extra Extraterrestrials Deliver Plenty Of Out There Humor
Despite one of the better pilots for a sitcom in quite some time, one that cuts through the usual information dumps in favor of some genuine and much-needed laughs, Space Force seems to run out of steam too quickly in its first season. In particular, it struggles to deliver a storyline befitting its stacked cast and, more troubling, to deliver on its concept, which is meant to skewer the creation of the real-life branch of the military of the same name.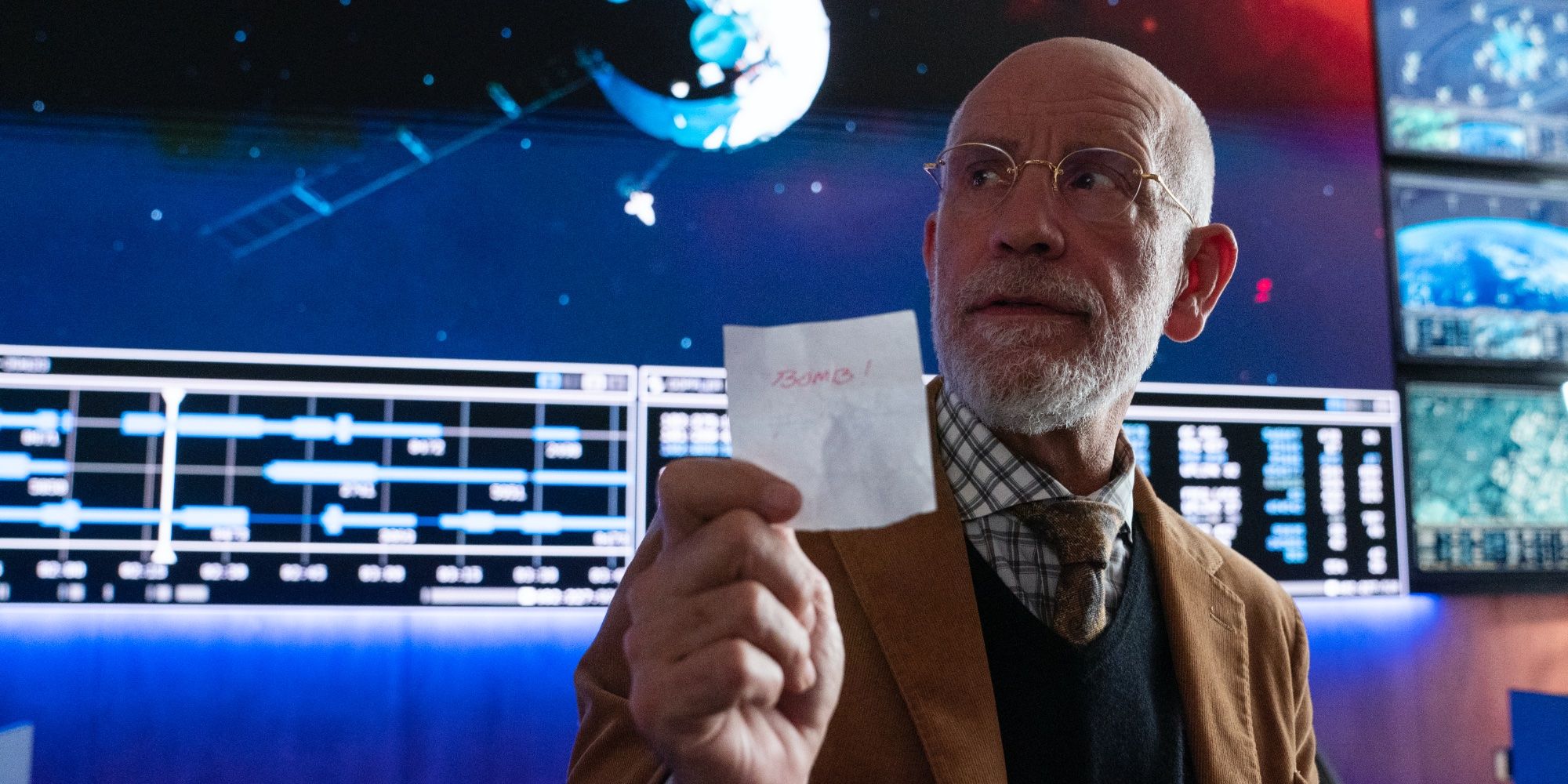 That being said, it's not a complete disaster. Every episode of the first season offers its fair share of laughs, particularly from Malkovich's Dr. Adrian Mallory, a scientist eager to explore space but less eager to turn that exploration into yet another excuse for military expansion that's really just a thinly-veiled excuse to bolster the ego of an ineffectual commander in chief. Carell, too, is often very funny as General Mark R. Naird, the emotionally repressed career military man who is saddled with what is ostensibly a vanity project just as he's promoted to the rank of five-star general. The unexpected and unwelcome detour in Naird's career is compounded by the disintegration of his family life, as he and his daughter, Erin (Diana Silvers), are uprooted from their life in Washington, D.C., and shipped off to Colorado, while his wife, Maggie (Kudrow), is otherwise indisposed due to complications that are better left unspoiled. 
At its heart, Space Force is another workplace comedy in the same vein as The Office, though not with the same fourth-wall-breaking, documentary-style that carried over into the likes of Parks & Rec and Modern Family. That kind of staging allows Space Force to move in and out of several scenarios and to adjust its tone, from broad slapstick comedy to moments of downright earnestness that help make Naird into more of an actual character and less of an avatar for the type of military-industrial bureaucracy the show intends to skewer. The results, then, are often as varied as the series' tone but are not without their merits. 
Though it is something of a mixed bag, Space Force is plenty appealing, and it certainly seems like the kind of show Netflix would (and should) be interested in investing in, if for no other reason than to see where Daniels and Carell take things and to see if it can evolve into something as well-regarded as The Office. Though the chances of that are slim, it's still too early to call it a day on Space Force, and its first season is charming enough to hope that there'll be more on the way. 
Next: Snowpiercer Review: A Compelling Concept Plagued With Questions Of Sustainability
Space Force season 1 will stream on Netflix on Friday, May 29.
This entry was posted by Screen Rant on May 27, 2020 at 11:00 pm, and is filed under TV News. Follow any responses to this post through RSS 2.0. You can skip to the end and leave a response. Pinging is currently not allowed.