Stephan James Interview: Homecoming Season 2 | Screen Rant
Amazon's critically acclaimed thriller series, Homecoming, is returning next week after first debuting in 2018. While the first season was based on a podcast from Gimlet Media, the second veers away from its origins and trades Julia Roberts for Janelle Monae. But Stephan James remains to anchor the show as Walter Cruz, the veteran who was discharged from the Homecoming facility.
James sat down with Screen Rant to discuss the differences in the second season and how the new focus of the show affects his performance as Walter, as well as how it feels to work with actors like Janelle Monae and Chris Cooper.
Talk to me about what Walter experiences in the first season and how his journey may differ in the new season.
Stephan James: Yeah. I think in that first season, I think people saw maybe a naivete and innocence in Walter. Rightfully so. I mean, you were dealing with a veteran who was losing his memory by the day. And for me, there's a vulnerability that comes with that, and maybe that's why people really, really tapped into to Walter storyline so much.

For me, what was really rewarding was that I was able to really switch it up this season and do something that feels like I was completing his story. It feels like I was tying up the loose ends and so many unanswered questions from that first season. I think Walter wanted answers, you know what I mean? He wanted to right some of those wrongs. And he's on a mission this season, to say the least.
Your character is one that stands out, because he's one of the only characters that returns from the first season. How does that experience benefit him, and in what ways does that also set him back in this journey?
Stephan James: Yeah, I think that the way that it sets him back is that I think Walter is plagued with this enormous paranoia. And it's hard to trust anybody; it's hard to believe anything he's been told. Obviously, that comes with some of the nasty things that happened to him in season one.

But for me, what was so cool with this season is he's kind of in the driver's seat this time. You know, I think there's a level of intellect; a level of drive and motivation and purpose that he has this season, that didn't exist in that first season.
This season isn't based on the podcast, and it really creates its own world. Can you talk to me about the world-building that we see in the second season?
Stephan James: I mean, that's a big credit to Kyle Patrick Alvarez, our director this season. He really did a great job of just taking on the world; seeing that first season and taking it for what it was, but being able to maintain and elevate and expand it in a really cool way. I feel like the show was a lot less contained this season. You know, a lot more exteriors. So it was really, really cool for me to just switch up the feel a little bit.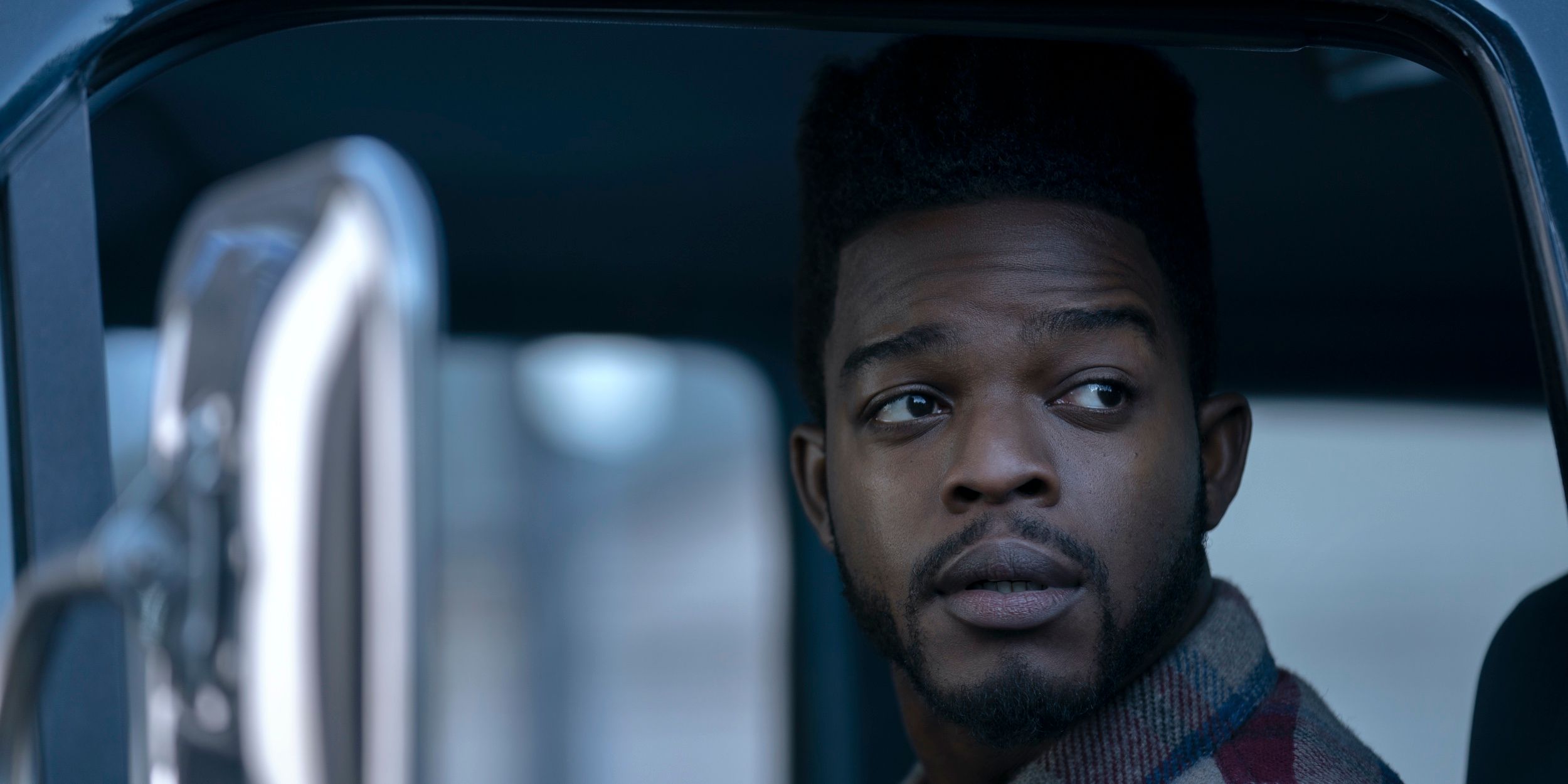 As an actor, since this is a new thing in the second season, does that change your performance as Walter?
Stephan James: I don't think it changes it, because I think he's still the same person. I think I was just able to add elements to him; colors to him that were missing. There's a depth and a level of humanity that I felt like he really, really deserved. And I was able to give that to him this season.
Can you talk to me about Janelle? What kind of energy does she bring to set? Talk to me about her creative spirit, and what she brought to the character that might not necessarily been on the page.
Stephan James: Yeah, Janelle has been incredible. Honestly, I've been so just amazed by her focus, her attention and detail. She's really got this this drive, as far as her work habits, to want to do her best in every given moment. And it's something that's admirable for me. It makes it easy for me to work with her. And it helps us she's a cool person too - really, really sweet. We just had a lot of side conversations and things of that nature while on set as well. Not a bad scene partner.
Chris Cooper is also an addition to this second season. Can you talk to me about what he brings to set and a little bit about his character?
Stephan James: I mean, the great Chris Cooper. What more can I say? I think that casting was perfect. When they told me that Chris was gonna play Mr. Geist, I just thought it was perfect. He really steps into it; he owns it. He's got these really cool, bushy eyebrows.
More: Janelle Monae Interview: Homecoming Season 2
Homecoming season 2 is now streaming on Amazon Prime.
This entry was posted by Screen Rant on May 23, 2020 at 1:25 pm, and is filed under Interviews, TV News. Follow any responses to this post through RSS 2.0. You can skip to the end and leave a response. Pinging is currently not allowed.