The Mandalorian: Simon Pegg Wants To Play Original Star Wars Character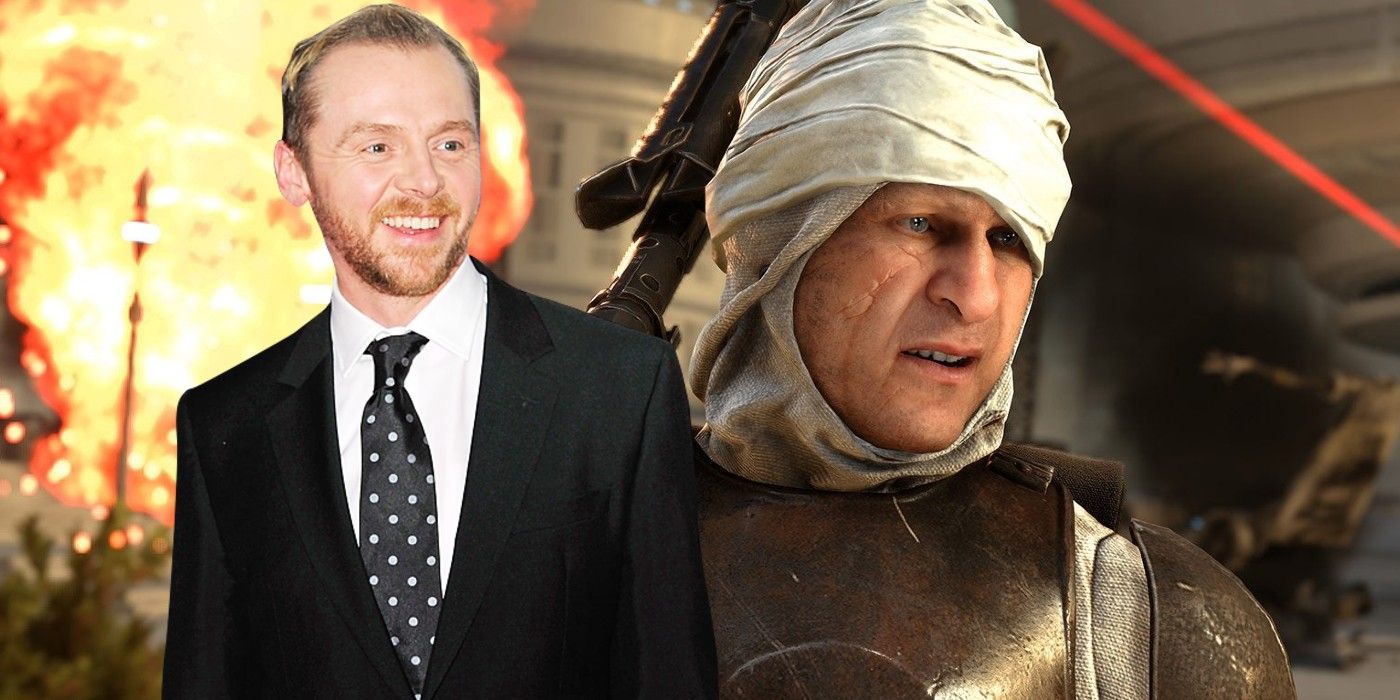 Simon Pegg wants to appear on The Mandalorian as an original Star Wars character he's played before. As the first live-action Star Wars TV show, The Mandalorian has been a huge success both critically and commercially. Made available on Disney+ at launch, the series quickly became the streaming platform's flagship program. The eagerly-anticipated season 2 of The Mandalorian is still on track to release this fall, and work had already begun on a season 3.
Pegg rose to prominence, especially among comic book and movie nerds, with roles in the TV show Spaced and movies Shaun of the Dead and Hot Fuzz, all of which he co-wrote with director Edgar Wright. Pegg would go on portray Scotty in both the J.J. Abrams-directed Star Trek (2009) and Star Trek Into Darkness, as well as Justin Lin's Star Trek Beyond (which Pegg also co-wrote). He would next join Abrams on Star Wars: The Force Awakens where he played the junkboss of Jakku, Unkar Plutt. This wasn't his first role in a galaxy far, far away, however, as Pegg had previously voiced the bounty hunter, Dengar, on Star Wars: The Clone Wars.
Related: Every Clone Wars & Rebels Character Appearing In Mandalorian Season 2
In an interview with Collider, Pegg shared that he'd love to reprise the role of Dengar for The Mandalorian. Originally, Dengar briefly appears (played by Morris Bush) as one of the bounty hunters summoned by Darth Vader in The Empire Strikes Back and again inside Jabba's Palace in Return of the Jedi. On The Clone Wars, however, the Dengar who Pegg plays is given a more substantial role in the season 4 episode "Bounty" and the season 5 episode "Eminence". Pegg would also voice Dengar in the video game Star Wars Battlefront, and as he told Collider, he's down to reprise the role on The Mandalorian if such an opportunity arises.
"I've mentioned it a few times, but surely, if Taika [Waititi, director] and [series creator Jon] Favreau decide to bring Dengar into The Mandalorian, then I have some form [of experience] in the past having played him in Star Wars: Battlefront and The Clone Wars. So just saying. I heard they just employed Katee Sackhoff to play a character that wasn't in the movies but she played it before in a different Star Wars thing, so just saying."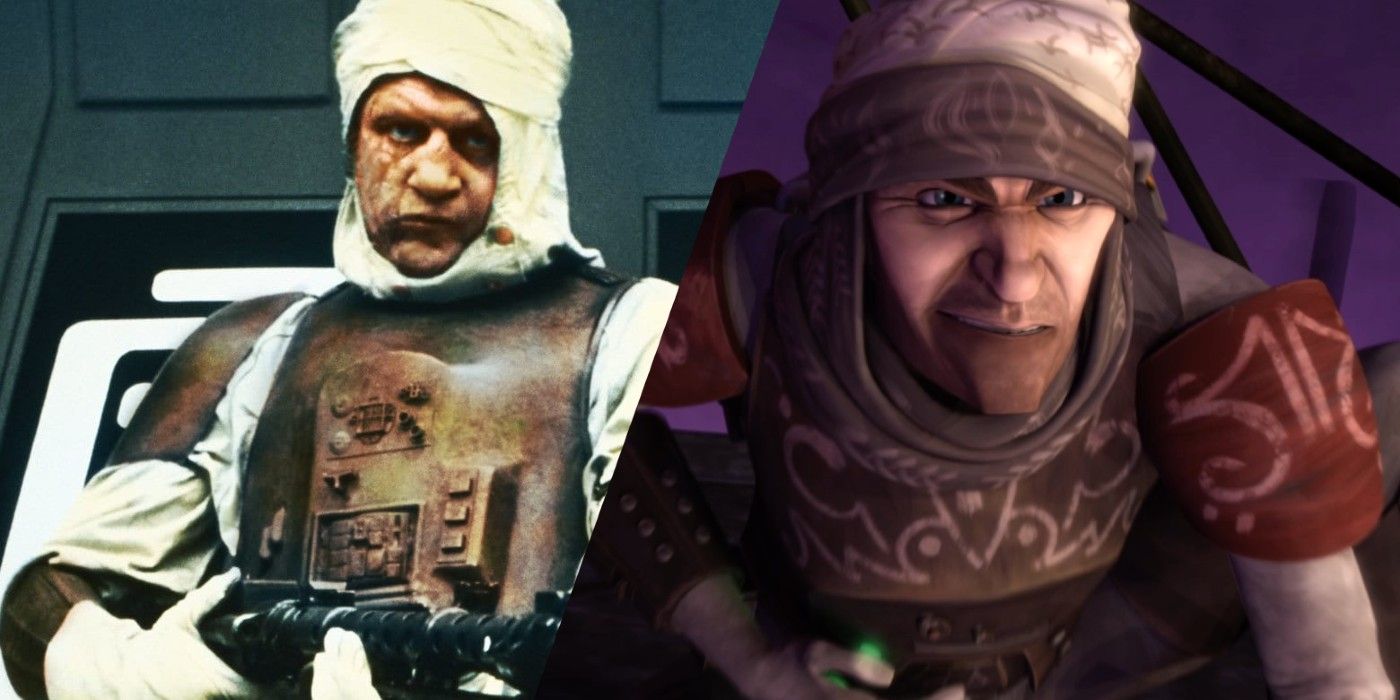 As Pegg correctly recalls, The Mandalorian has reportedly cast Katee Sackoff in the role of Bo-Katan Kryze, a Mandalorian character she previously voiced on both The Clone Wars and Star Wars Rebels. This news comes in addition to reports that Rosario Dawson is playing a live-action Ahsoka Tano and Attack of the Clones actor, Temuera Morrison is joining The Mandalorian as either a still-alive Boba Fett or a live-action Captain Rex. The accuracy of these reports remain unconfirmed for the moment, but they've nevertheless led many to believe more animated Star Wars characters could appear in future seasons of The Mandalorian.
As for Dengar specifically, the inclusion of yet another bounty hunter character on The Mandalorian would certainly make sense. The show's lead character, Din Djarin (Pedro Pascal) is himself a bounty hunter, and now that he's charged with protecting The Child aka Baby Yoda, more bounty hunters are in pursuit. It's also known that Dengar survives Return of the Jedi, having appeared in Chuck Wendig's Aftermath series, so an appearance during The Mandalorian's setting fits with previously established canon. Were Dengar to appear, then Pegg has a good chance at being called upon to reprise the role, too. Unlike Ashley Eckstein, the voice of The Clone Wars' Ahsoka, who wasn't asked to reprise the role for The Mandalorian, Pegg is a more high-profile actor, which could be a deciding factor in nabbing the live-action role.
Next: How Mandalorian Season 2 Can Avoid Risky Star Wars Cameo Problems
Source: Collider
This entry was posted by Screen Rant on May 24, 2020 at 12:09 am, and is filed under TV News. Follow any responses to this post through RSS 2.0. You can skip to the end and leave a response. Pinging is currently not allowed.