The Ten Best Dogs In Film, Ranked | ScreenRant
There is pretty much nothing better on Earth than dogs. That seems to hold true when you move over to the world of film. What's the only thing better than a perfect one-liner? A dramatic twist? That's right, a dog. There are so many dogs in films that it becomes impossible to give them all recognition, but this article is going to do its best.
RELATED: The 10 Most Badass Movie Dogs
We've ranked the 10 best dogs in film history, based on various factors, from cuteness to coolness. Whether they're animated or real, anthropomorphic or mute, we've scoured film and TV to find the best canine companions on screen.
10

Marley (Marley & Me)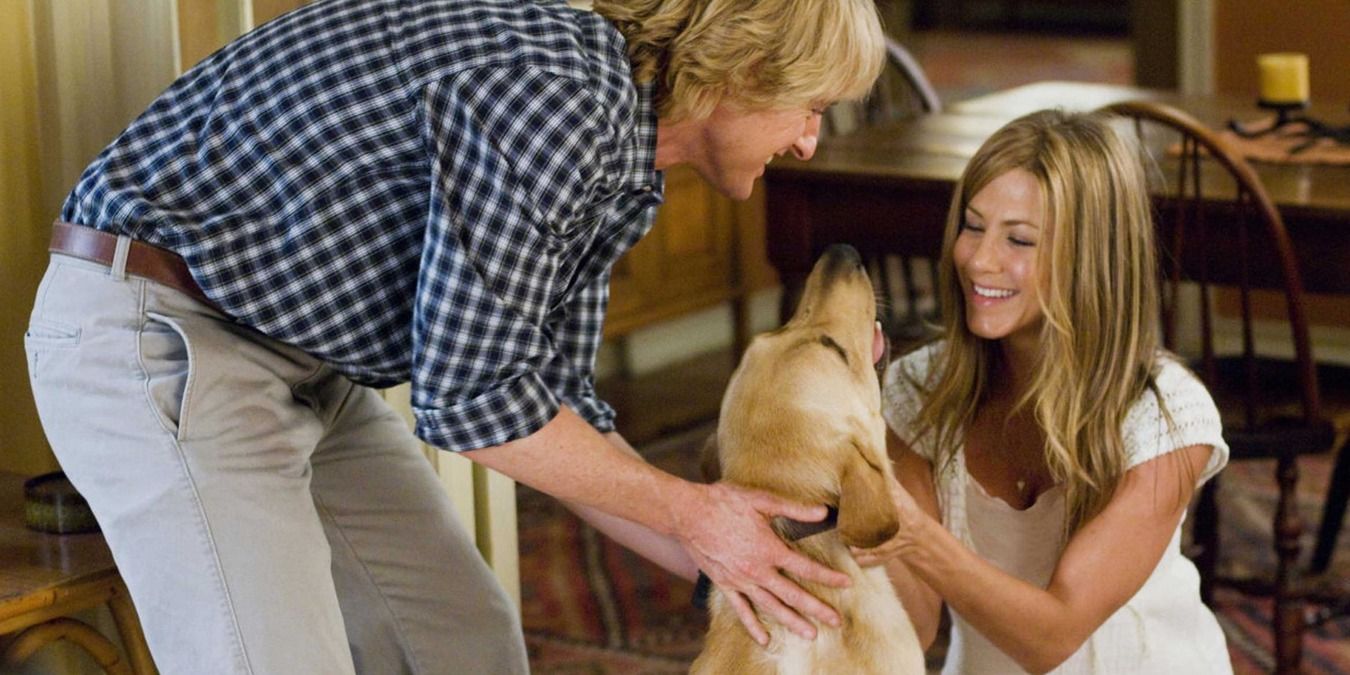 Marley is the central focus of Marley & Me. The film depicts his life as an incredibly cute Labrador retriever puppy, all the way through his adult life and the impact he has on his owners (played by Owen Wilson and Jennifer Aniston).
As you probably know by now, the film broke the one rule of having a dog in a film: never, ever kill the dog. Just don't do it. This film was supposed to be a comedy, not the most depressing, heartbreaking film of all time.
9

Bolt (Bolt)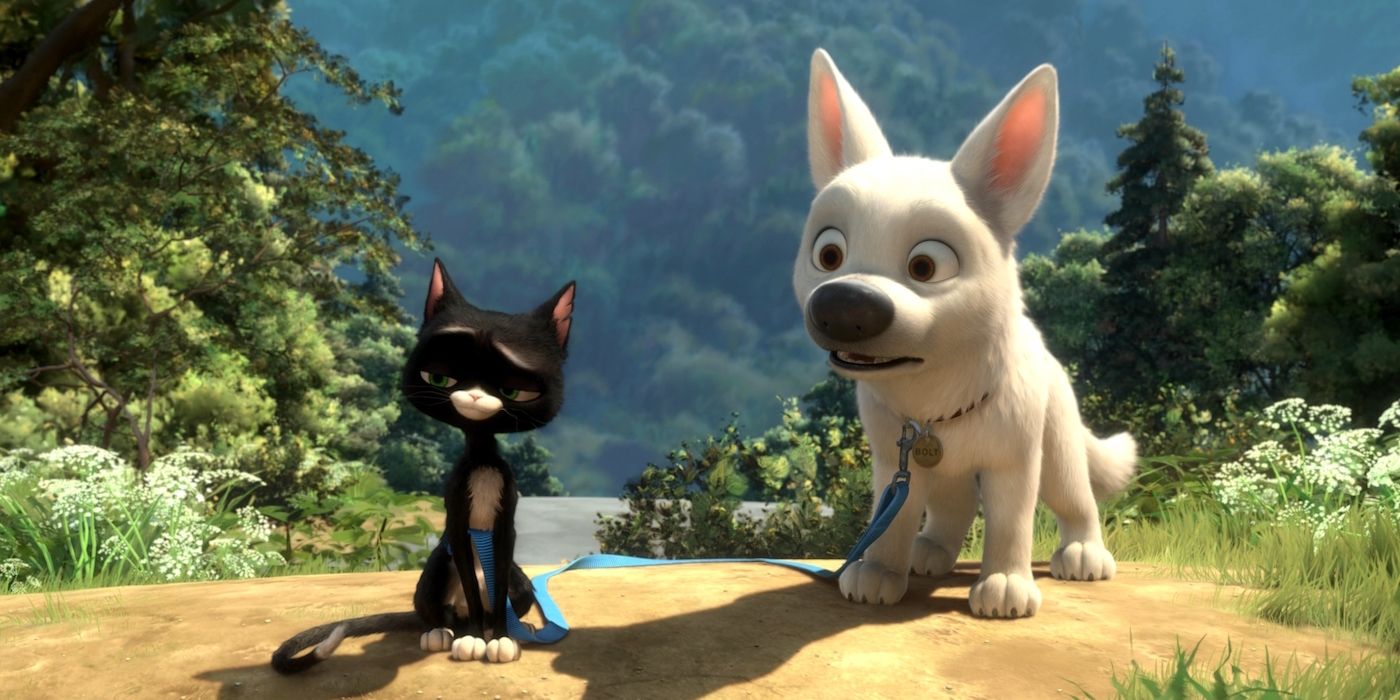 The first of many animated dogs to find their way onto this list is Bolt. If you've seen John Travolta in Pulp Fiction, the absolute last thing you expect him to do is voice an animated dog. Or star opposite Miley Cyrus in a film? Well, Bolt does both.
RELATED: 10 Insane Dog Movies You Won't Believe Are Real
The dog is an actor in a TV series in which he has incredible superpowers. Everyone seems to be aware of this besides him, so he spends his life thinking that he actually does have superpowers, much to the confusion of everyone he interacts with.
8

Hachi (Hachi: A Dog's Tale)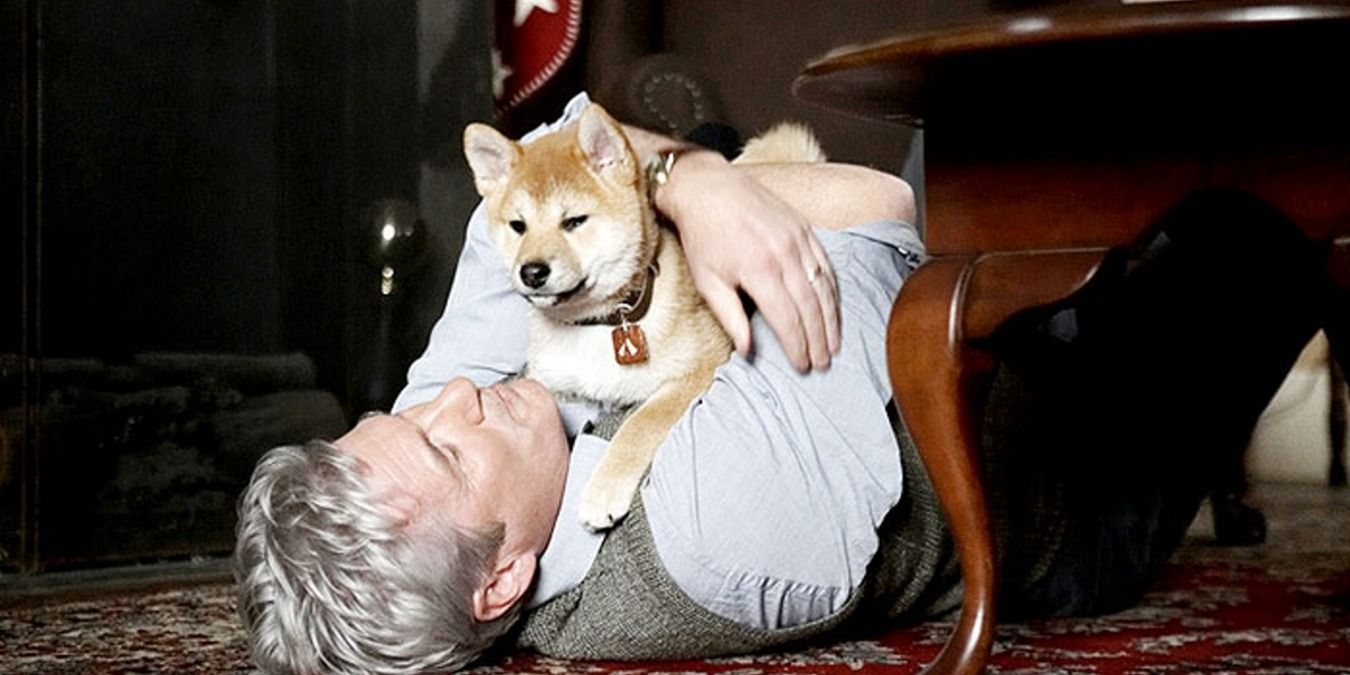 Hachi's story is probably the most famous story about a dog ever told. The incredibly cute Akita is known for returning to a train station in Tokyo every day for 10 years to wait for his owner, who was never going to come back.
It's an incredibly heartbreaking story (especially when you consider the fact that Parker never knew how deeply Hachi cared for him), but it is also quite uplifting if you view it from the right perspective.
7

Pongo (101 Dalmatians)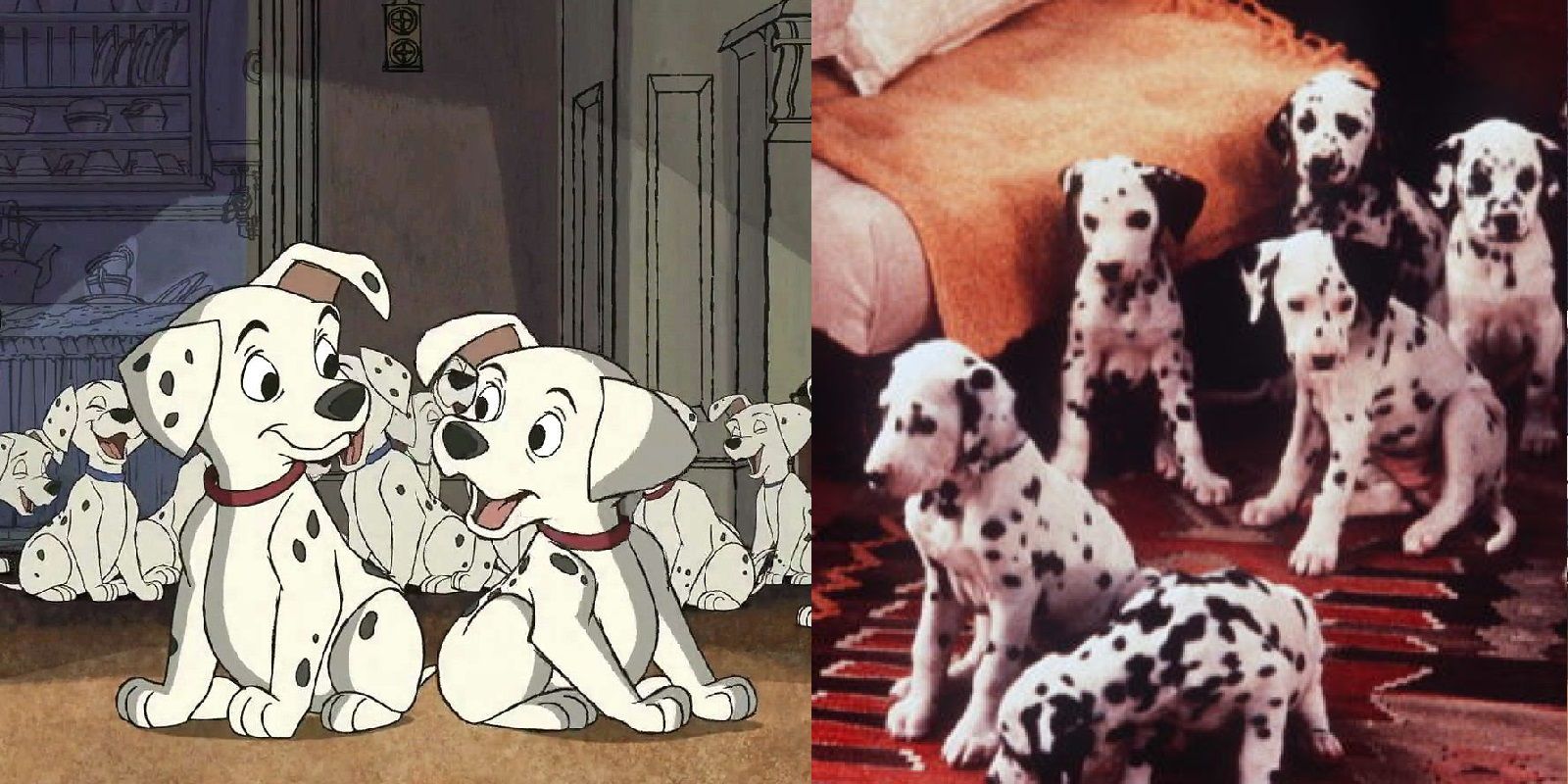 It's quite difficult to decide on just one dog from 101 Dalmatians to call the 'best' because they're all so incredibly cute. Remember when the puppies watched TV? Adorable!
RELATED: Call Of The Wild: 5 Best Live-Action Dog Movies (& 5 Worst)
But the award of "best dog" in the film goes to Pongo, the direct father to 15 puppies, the adoptive father to 84 more, and the 'husband' of Perdita. His ever-lasting smile, playful nature and loyalty make him one of the best dogs in film.
6

Lassie (Lassie Come Home)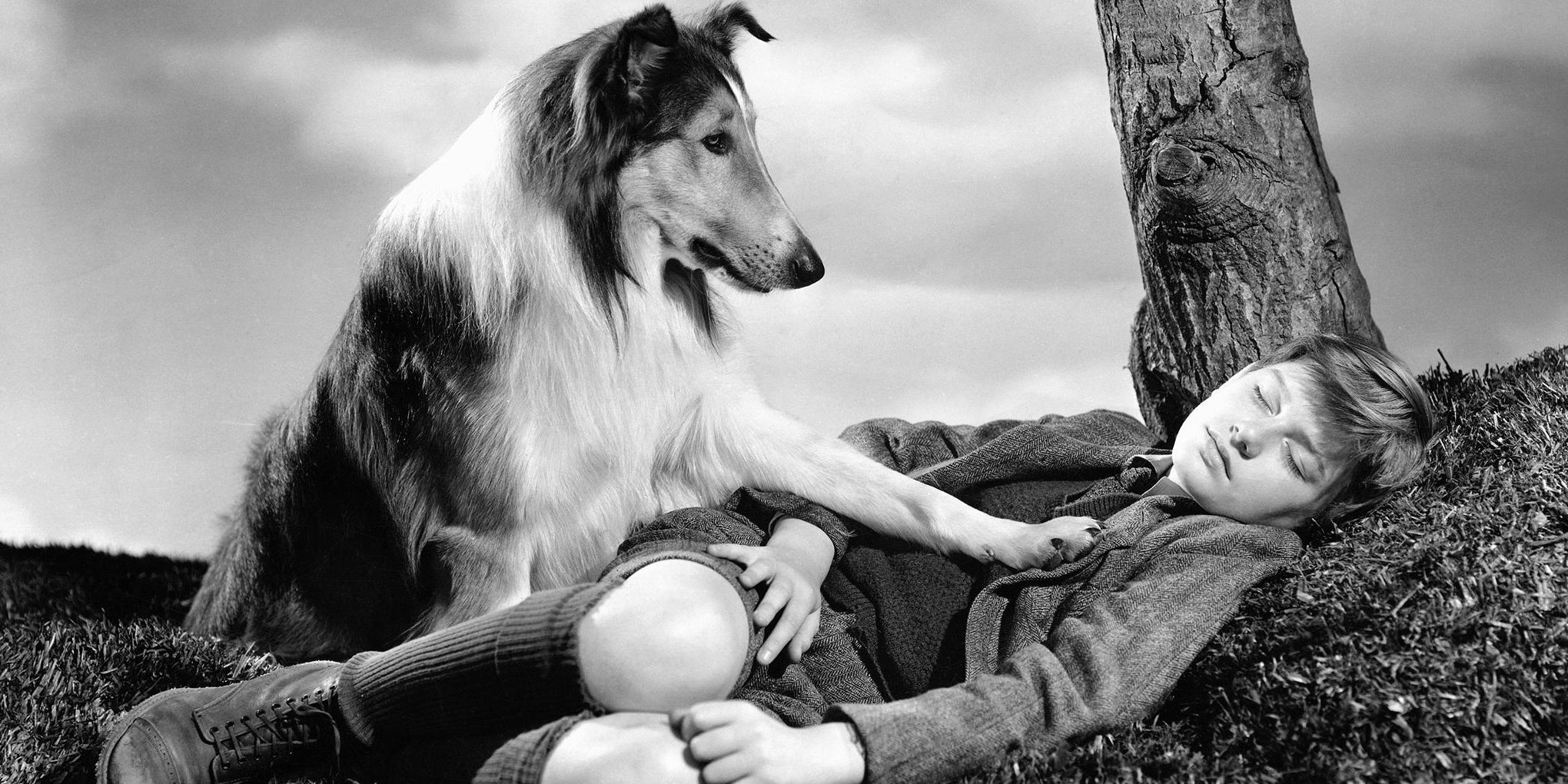 If you had to narrow all dogs in film down to the most famous, Lassie would probably come out on top. The dog was first created by Eric Knight. She starred in a short story, followed by the world-famous novel Lassie Come Home, which was turned into the 1943 film of the same name and a variety of TV shows, films, books and just about everything else you can imagine since.
Particularly interesting - the descendants of the original Lassie (a dog called Pal) continue to be trained to play the Lassie role.
5

Dug (Up)
You know Up as that one film capable of making you cry every single time you see it, but it also has one of the best-animated dogs in history.
Actually, it has a lot of animated dogs (things get very weird towards the end). Dug can't speak for himself, but his strange robot voice allows for probably the funniest one-liners in all of dog-history.
4

Old Yeller (Old Yeller)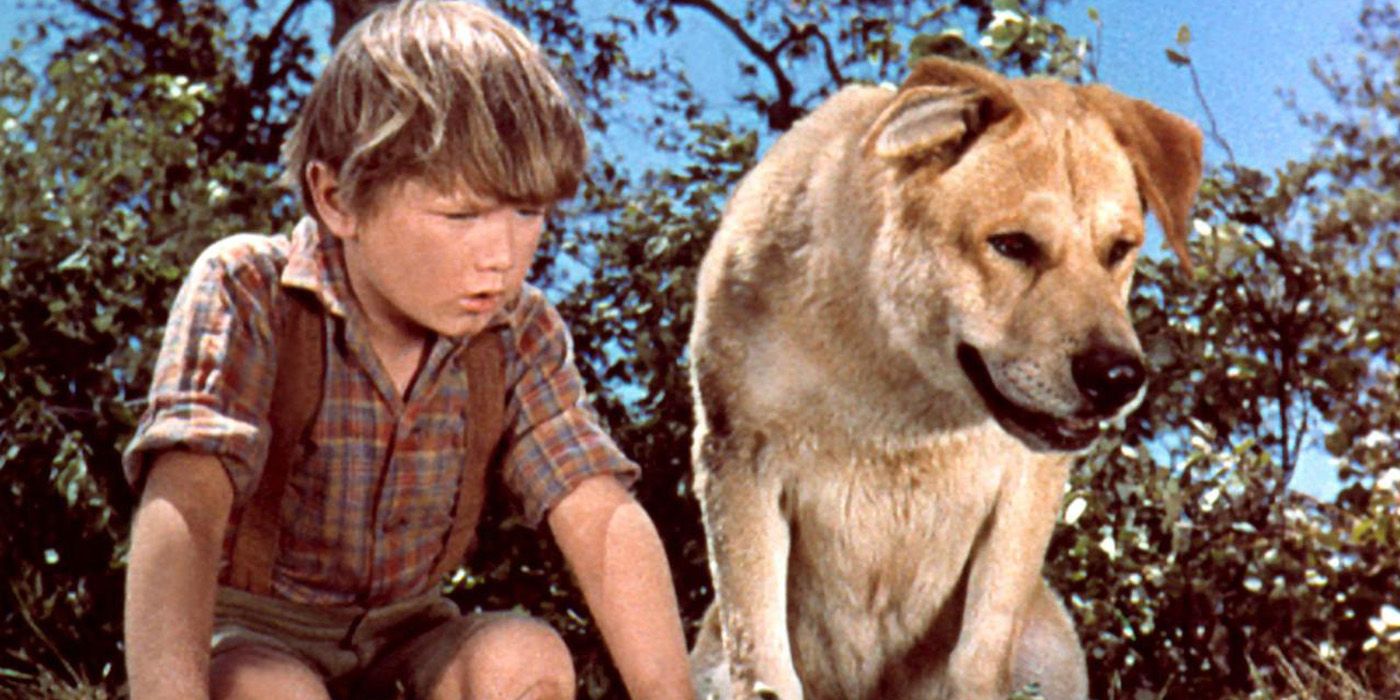 Another of the most famous dogs in history is Old Yeller. The Disney film of the same name first introduced us to the character in what they called their 'most dramatic film' yet.
RELATED: The 10 Best Episodes Of Courage The Cowardly Dog (According To IMDb)
Much like Marley & Me, Disney broke the one rule for using a dog in a film. Old Yeller's death has often been considered one of the saddest scenes in cinema history.
3

Lady (Lady & The Tramp)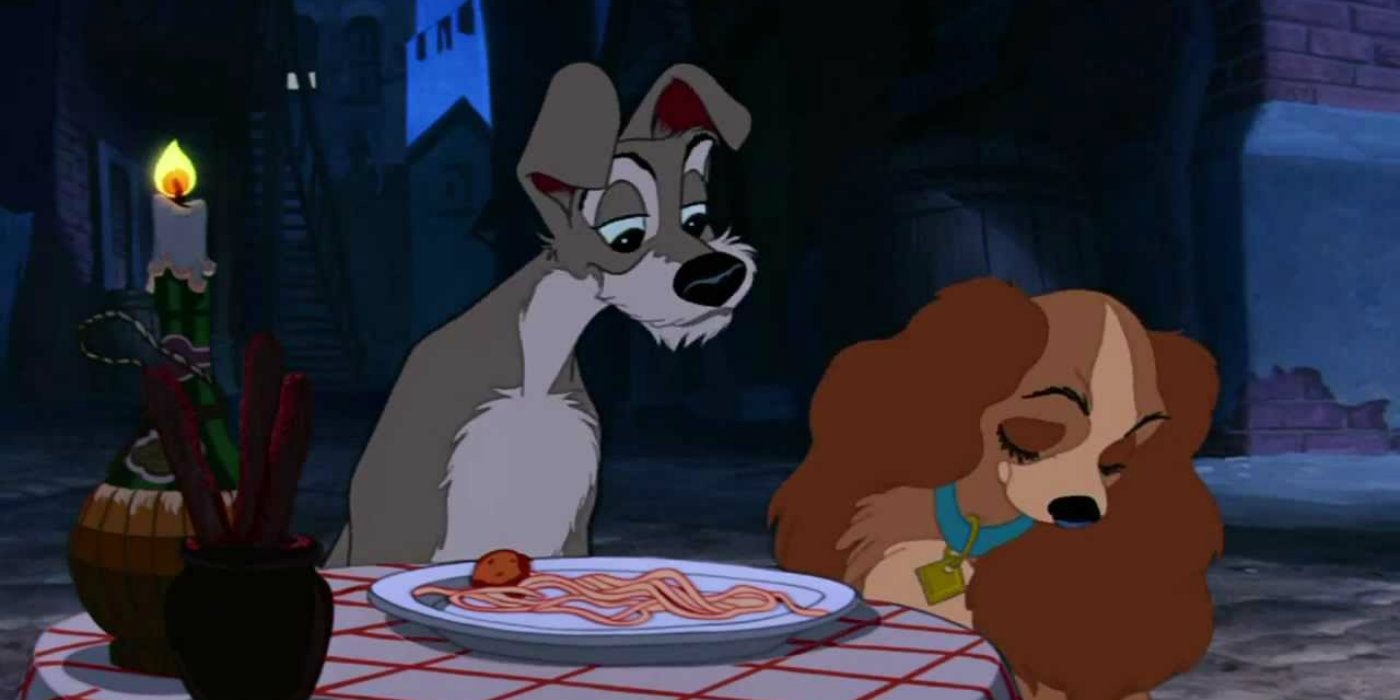 Choosing between Lady and Tramp in Lady And The Tramp is a difficult one, so we left it exclusively down to cuteness.
Obviously, both look like they'd make great companions (and of course, no one in their right mind would separate the pair), but if we absolutely had to choose, it seems that Lady comes out on top.
2

Gromit (Wallace & Gromit)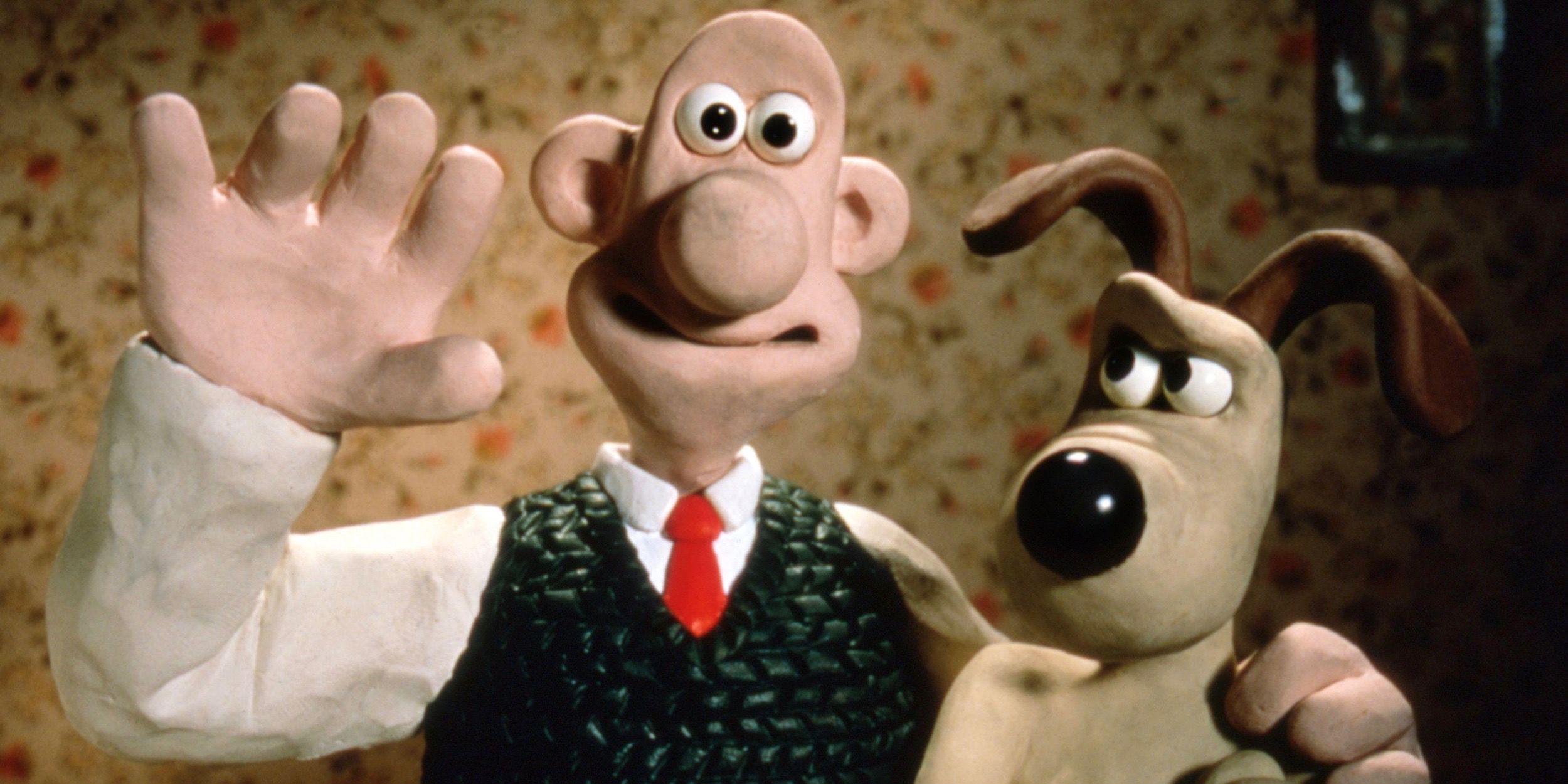 He might not speak like most of the dogs on this list, but Gromit's claymation partner is one of the most iconic dogs in film.
RELATED: Aardman Animated Movies, Ranked According To IMDb
The pair actually only appeared in four TV specials and a film (and a few other things here and there) but have become a permanent part of the public consciousness. Gromit acts as the 'voice' of reason to Wallace's erratic and confusing behavior.
1

Scooby-Doo (Scooby-Doo)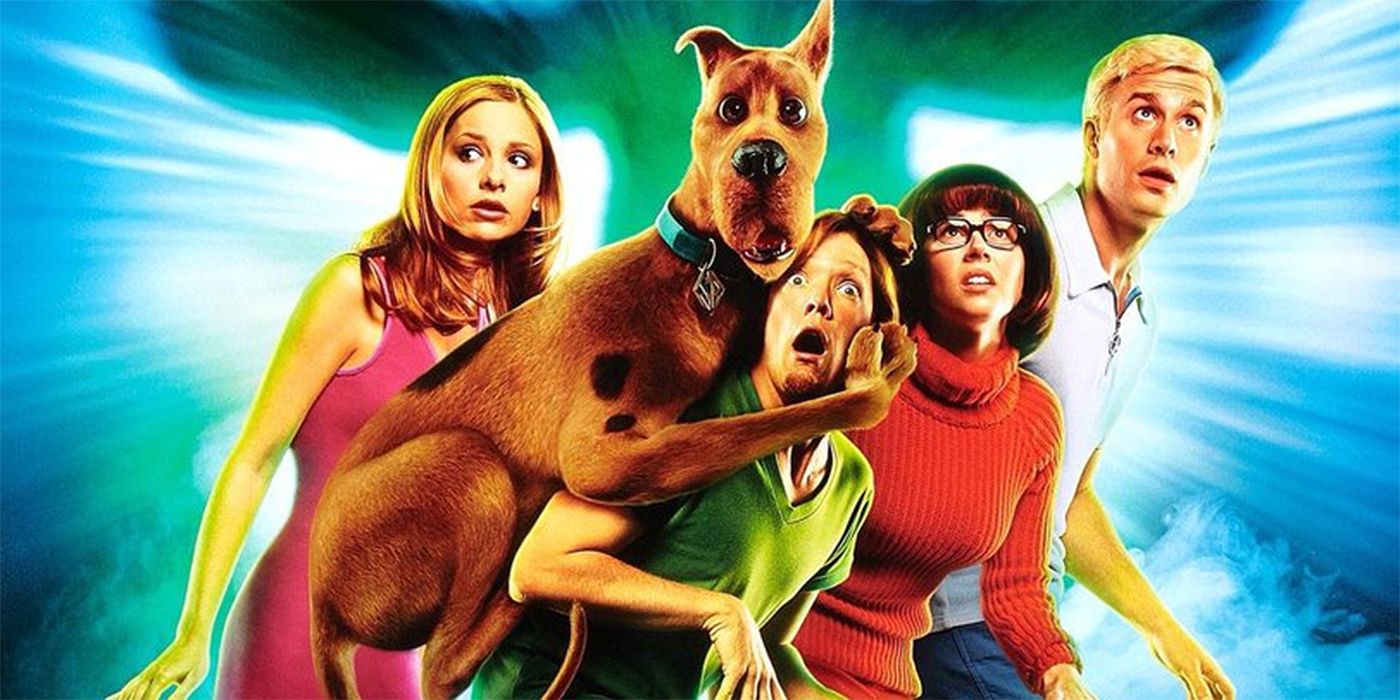 Of course, there is no film dog with as much of a legacy as Scooby-Doo himself. He has remained pretty much just as important to every generation of children since he first appeared in the late 60s.
Whether it is through his many TV shows or his questionable Hollywood films, he is one of the funniest and most unique dogs on screen.
This entry was posted by Screen Rant on May 23, 2020 at 8:30 pm, and is filed under TV News. Follow any responses to this post through RSS 2.0. You can skip to the end and leave a response. Pinging is currently not allowed.