This Is Fine: The Meme's Meaning & Why It's More Relevant In 2020 Than Ever Before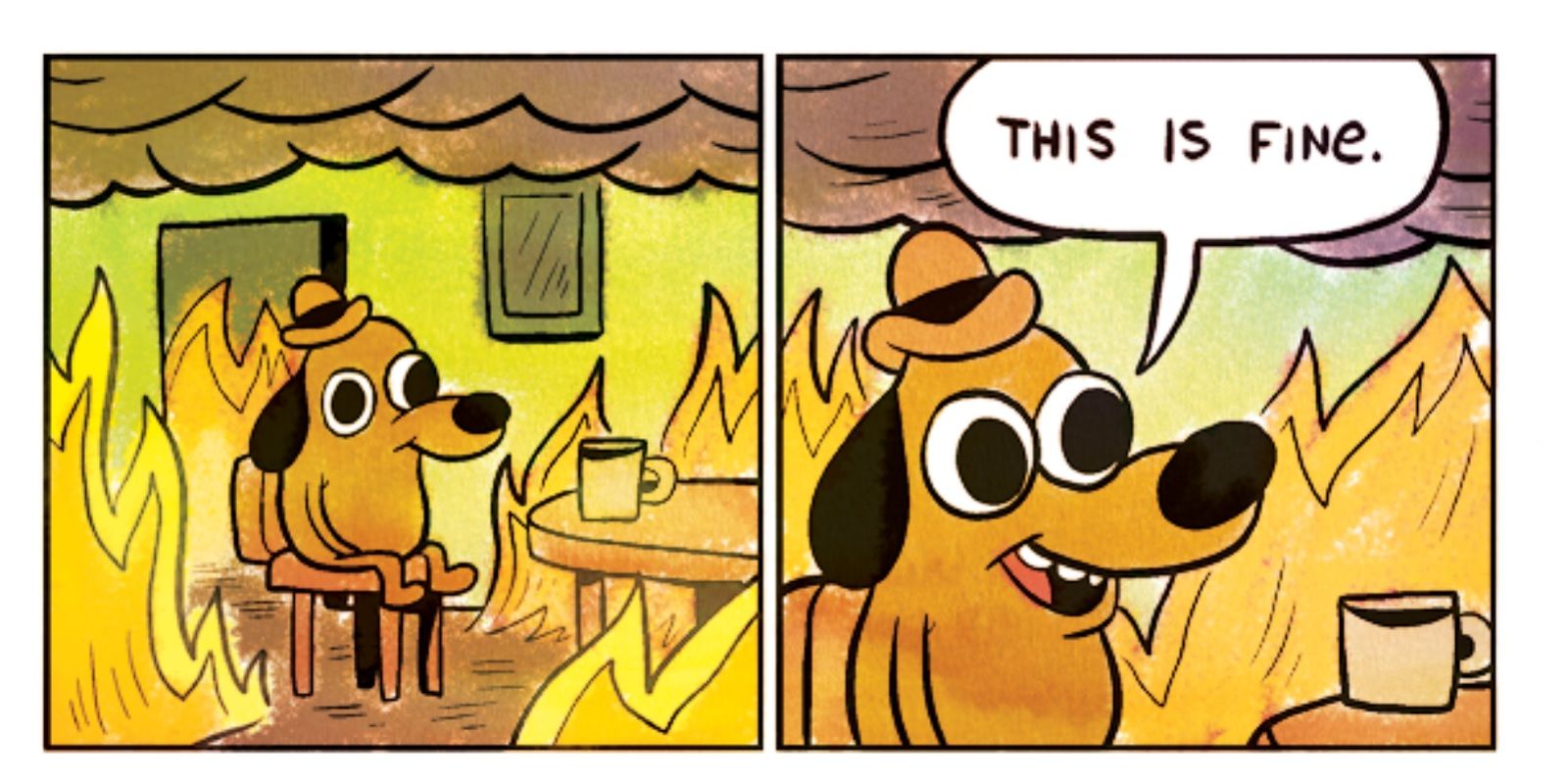 At this point, everyone is familiar with the This is fine meme. As other memes have come and gone, the image of a dog reassuring itself that everything is fine while sitting in a burning building has remained popular throughout the years. One of the reasons why this particular meme has stood the test of time while others have faded, is that it always seem to be relevant to what's happening in the world, and that's never been more true than in 2020.
This is fine was originally the first two panels of a webcomic by KC Green called Gunshow. The strip was titled On Fire and actually goes on to show the dog continuing to reassure itself that things are okay while melting like a wax figurine. Roughly one year later, the meme was shared on Reddit in a way that is now more commonly seen. The post's title was "Accurate representation of me dealing with university stress." Even though that was in January of 2014, the meme has taken on a life of its own since then and become the visual representation of feeling overwhelmed, while maintaining the idea that everything is indeed, fine.
Related:  Avengers: Endgame's "These Are Confusing Times" Hulk Meme Explained
In a 2016 interview with The Verge, creator KC Green said the comic was initially inspired by his own struggles with mental health, adding "I think I was still struggling with myself — with getting my anti-depressants and stuff right." Green goes on to say that he believes the meme's staying power is the result of the universal feeling it creates. Essentially, even at times when things are going wrong, "you got to have [to] smile sometimes," according to Green.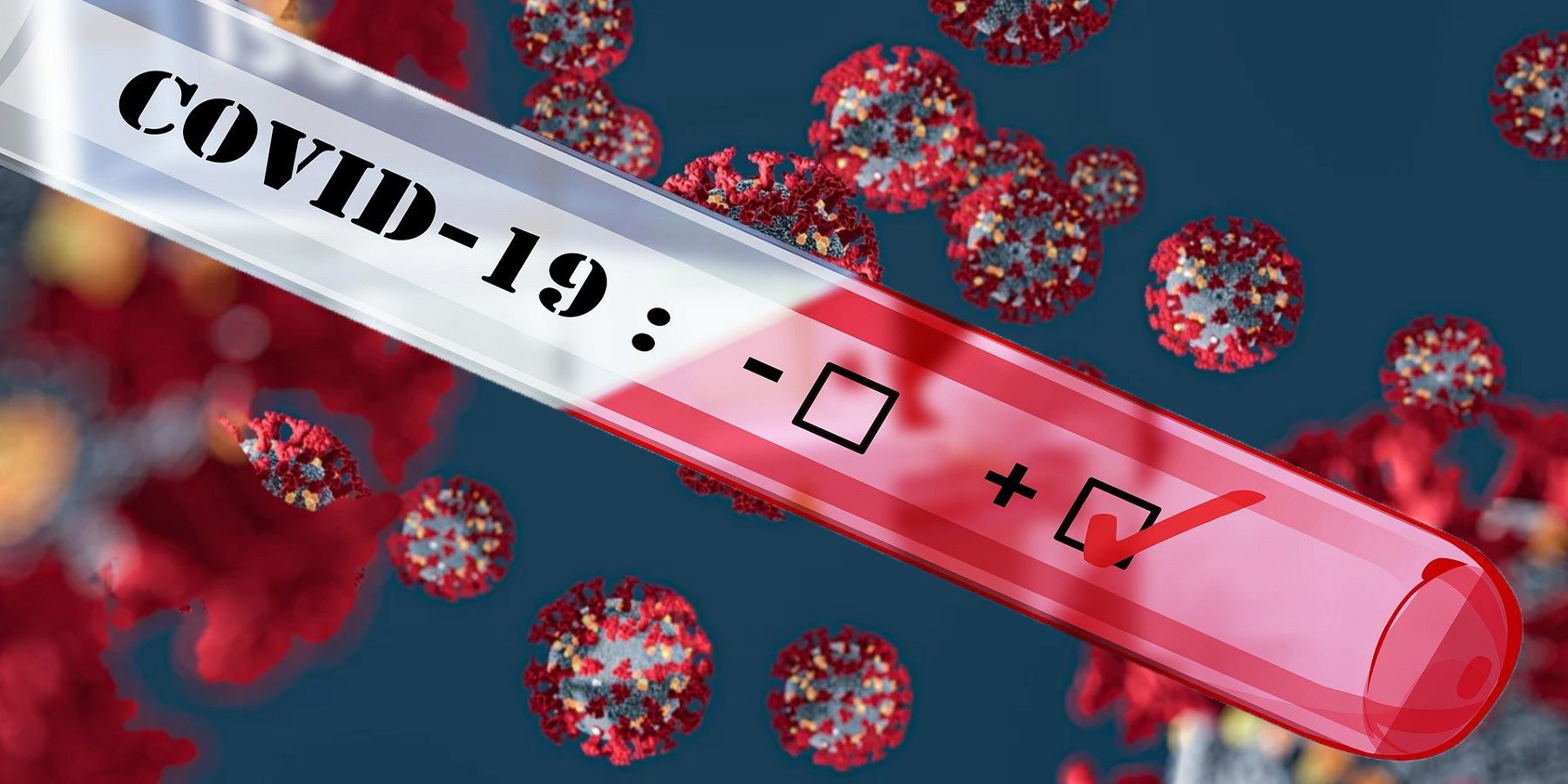 The feeling represented in This is fine is universal, albeit metaphorical. The idea that someone feels trapped in their mind while they project a positive front to the world around them is something many will relate to. Even more recently, with many stuck indoors as a result of COVID-19 stay-at-home orders, the meme has become even more real. Possible, a little too real for some. Even though most people's houses are not literally burning down around them, the effects of the global pandemic can certainly make it feel that way sometimes. A point that Twitter user Phong Le epitomizes with an altered version of the meme, placing himself inside the burning house.
The truth is, everyone has felt like the dog in the This is fine meme at one point or another as no matter how prepared someone is, there are always moments when life throws a curveball. This meme not only represents the feeling that arises from those unexpected or unwanted situations, but it also allows many to acknowledge the feeling without ever asking anyone for help. Most of the time when someone feels like life is burning around them, the meme is used to identify with a particular or specific situation. However, at the time of a global pandemic, when everyone is stuck inside for an undetermined amount of time, and it is not even totally clear what a post-coronavirus world will look like, there is some comfort in knowing that everyone can relate to the This is fine meme in the same way.
Source:  The Verge
This entry was posted by Screen Rant on May 28, 2020 at 1:00 am, and is filed under TV News. Follow any responses to this post through RSS 2.0. You can skip to the end and leave a response. Pinging is currently not allowed.