Too Hot to Handle: Madison Says Harry & Francesca's Love Is Publicity Stunt
A few days back, reports emerged that Too Hot to Handle star Harry Jowsey was dating his co-star Madison Wyborny for months after breaking up with his on-screen girlfriend, Francesca Farago. However, the Aussie boy addressed his fling with Madison and claimed that it was nothing more than "friends with benefits." Madison seems pretty upset with this statement and suggests that the romance between Harry & Francesca is just a PR stunt. 
Harry and Francesca met while shooting for the show in April last year but then broke up just after their trip to Harry's farm in Australia. During a podcast, the 23-year-old model confessed that they broke up "on the worst terms." They were not agreeing on the same things and had a huge fight. Eventually, the Canadian model decided to go back to Vancouver. After that, they didn't contact each other until February this year when Harry drunk dialed his ex-girlfriend. They got back together just a few months before the show was supposed to air.
Related: Too Hot to Handle: Harry Jowsey Reveals Secrets About Casting Process
Well, we don't want to jump to any conclusions, but their timing of getting back together does sound fishy. Isn't it? Elite Daily talked to 21-year-old Madison to know her side to the story, and that's when she explained, "But he (Harry) was really confiding in me about his girlfriend (Francesca) drama. I think that's just where our relationship kind of blossomed." She continued, "Considering how negatively he would talk about Francesca to me, I would have never expected he'd get back together with her. So their relationship is 100% for publicity, and it's working."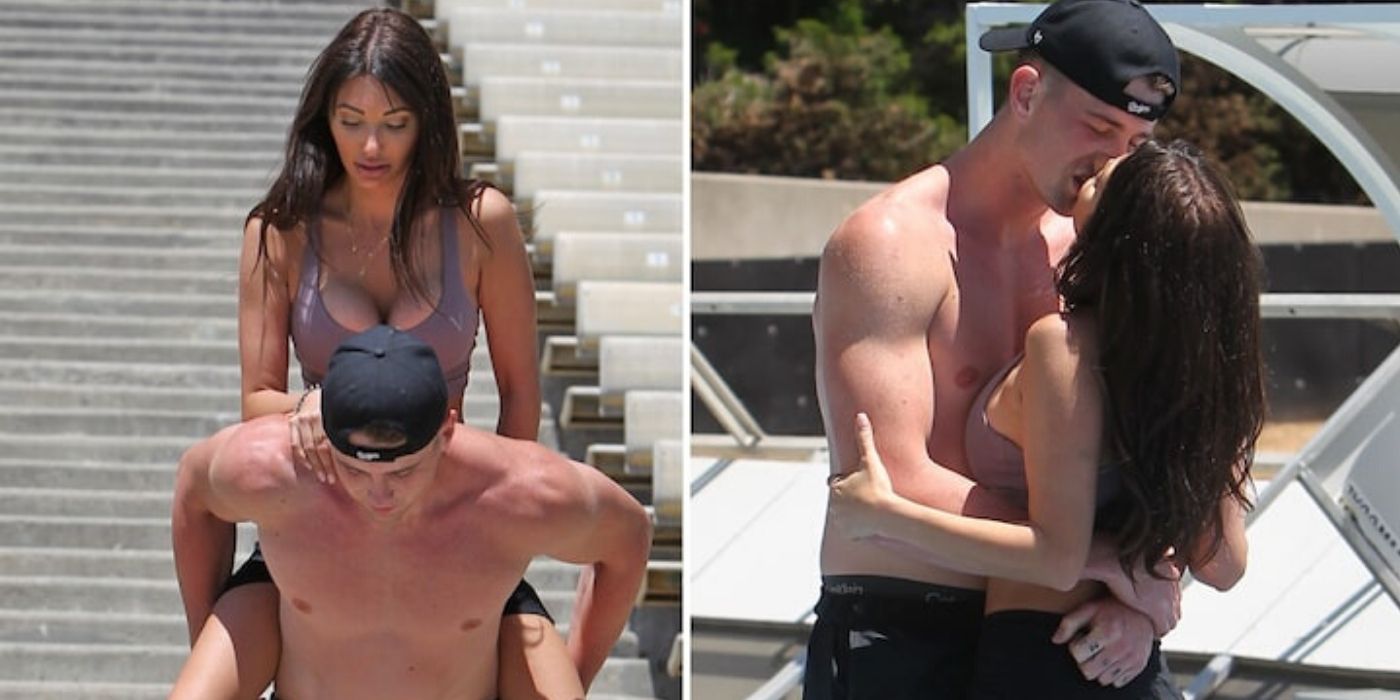 Well, if this relationship was just to grow their personal brands, then they have clearly succeeded. Before entering the show, they were established social media influencers on Instagram and were well versed with the promotional tactics to grab and entertain the audience. They might have planned to make the best use of this huge opportunity and monetize it properly. Now, their clothing brands have been getting a lot of attention from the media as well as their target audience. While Farago stands at 4.4 million followers, Harry has a following of 3.7 million. It would help them bag expensive branded deals and modeling gigs.
Indeed, they have been getting more coverage than any of the contestants of the show, after all, they are ones who are still together post-show. Another theory could be that they got together as a business deal and just to take the leverage of a fake relationship but fell in love, which is entirely possible. Regardless, fan would really like to know if the lightning bolts tattoos they got are permanent or the temporary ones? That would automatically answer a lot of speculations.
Next: Too Hot to Handle's Harry & Francesca Reunited For Steamy Workout Sesh
Too Hot to Handle season 1 is available to stream on Netflix.
Source: Elite
This entry was posted by Screen Rant on May 19, 2020 at 11:36 pm, and is filed under TV News. Follow any responses to this post through RSS 2.0. You can skip to the end and leave a response. Pinging is currently not allowed.