Top 10 Mall Movies (According To IMDb) | ScreenRant
Like many other out-and-about activities, frequenting the local mall has taken a backseat amid the coronavirus pandemic. However, the following 10 films will undoubtedly satisfy those in need of a good shopping spree. Whether the majority of their plots depend on mall-going or not is beside the point. For each encompasses the heart of the experience.
RELATED: 10 Movies Set In One Room To Watch While You're Isolating
From the chic hangout flick to the bloody act-III collision of kung-fu fighting through enterprises of commerce and everything in between, this list has it all. Honorable Mention paid to Back to the Future and the Twin Pines Mall, where it all began, and the resulting Lone Pine Mall, when all was set and done.
10

Paul Blart: Mall Cop (2009) - 5.2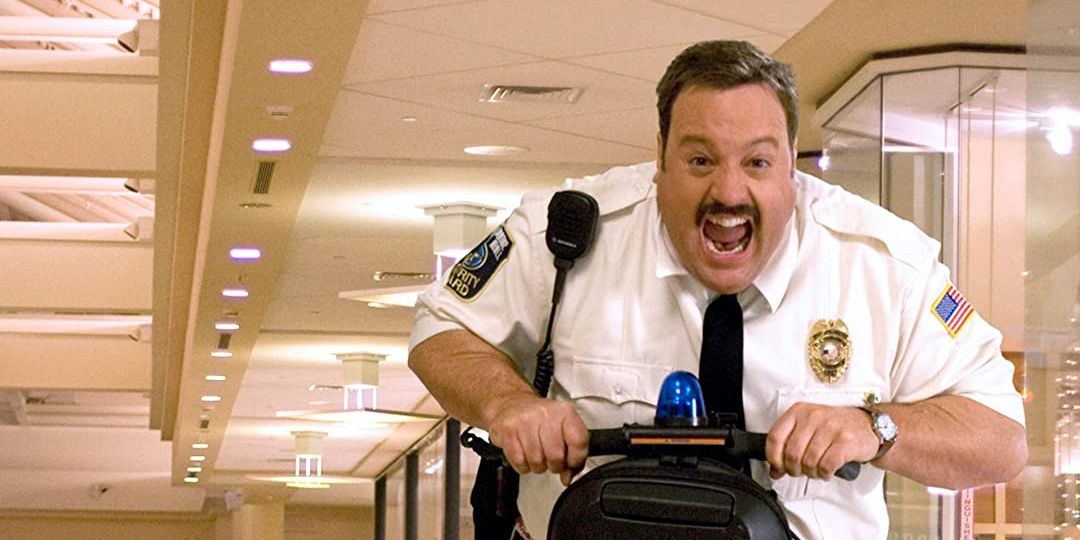 On a $26 million dollar budget, this critically underrated film grossed $183 million total at the worldwide box-office - a success, proving that The King of Queens' Kevin James had staying power as a Hollywood leading man without having to split the bill with Leah Remini or Adam Sandler.
As the titular Paul Blart, James reveled in physical comedy glory through various situations calling for him to Segway into and out of trouble.
9

Bad Santa (2003) - 7.0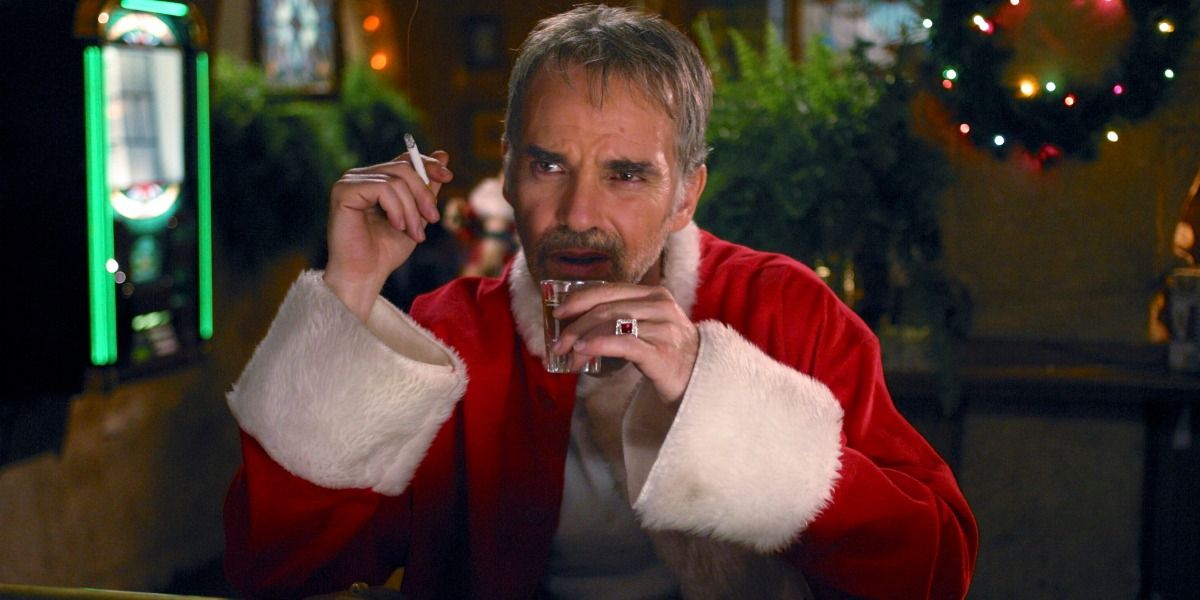 For those who resisted jumping aboard Elf's band-sled, its raunchier counterpart prevailed as the superior 2003 Christmastime vehicle.
RELATED: 10 Most Heartwarming Christmas Movies
Starring Billy Bob Thornton and Tony Cox as thieves who annually assume the role of Mall Santa and elf for their safecracking-based schemes, the film triggers viewers' funnybones while also putting them on high alert for their own holiday shopping. Notably, the film screened out of competition at the Cannes Film Festival a year after its release.
8

Dawn Of The Dead (1978) - 7.9 & Dawn Of The Dead (2004) - 7.3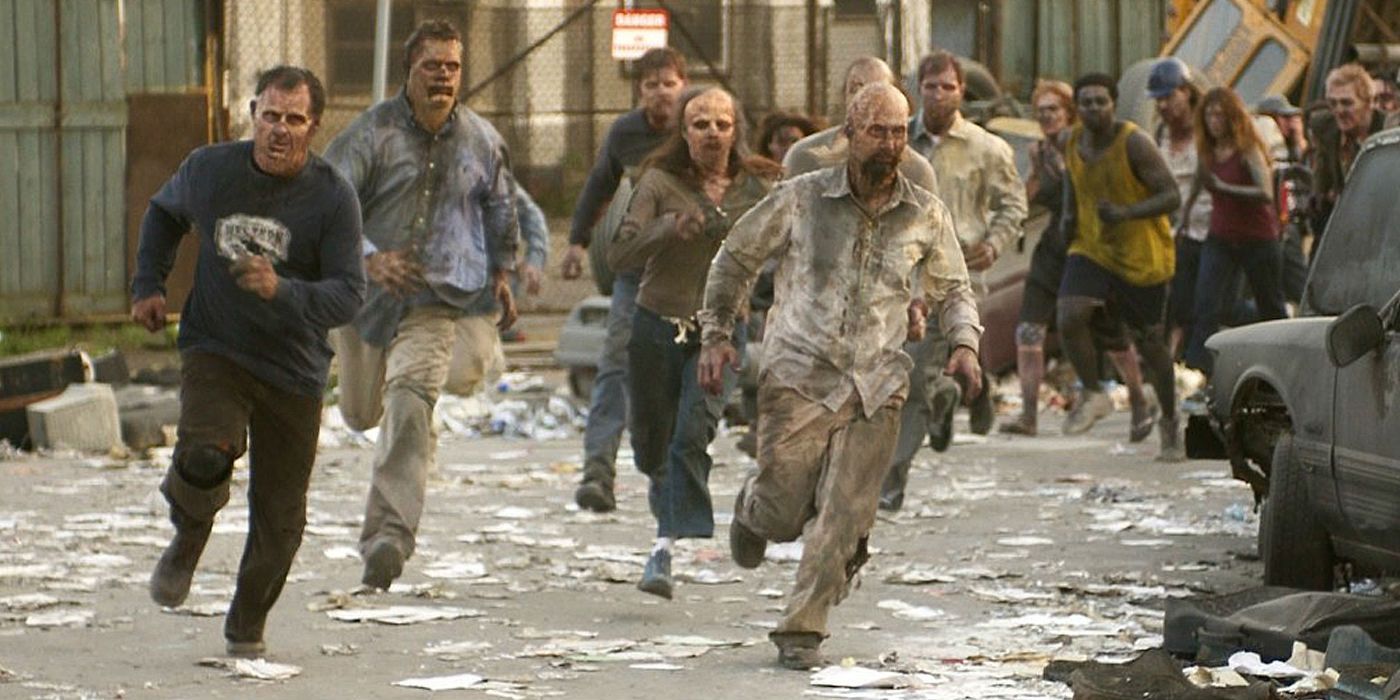 Both George Romero's original classic and Zack Snyder's well-received remake redefined cultural perception on zombie/apocalyptic cinema. Typically a genre spent pitting man against the undead in post-civilization exteriors, the Dawn of the Dead films instead barricade their survivors inside an internalized environment: a shopping mall.
The resulting imagery - humans fighting off their bloodhungry adversaries while bouncing off of the out-of-business storefronts of a bygone era - unsettles viewers of all generations to no end.
7

Eight Crazy Nights (2002) - 5.4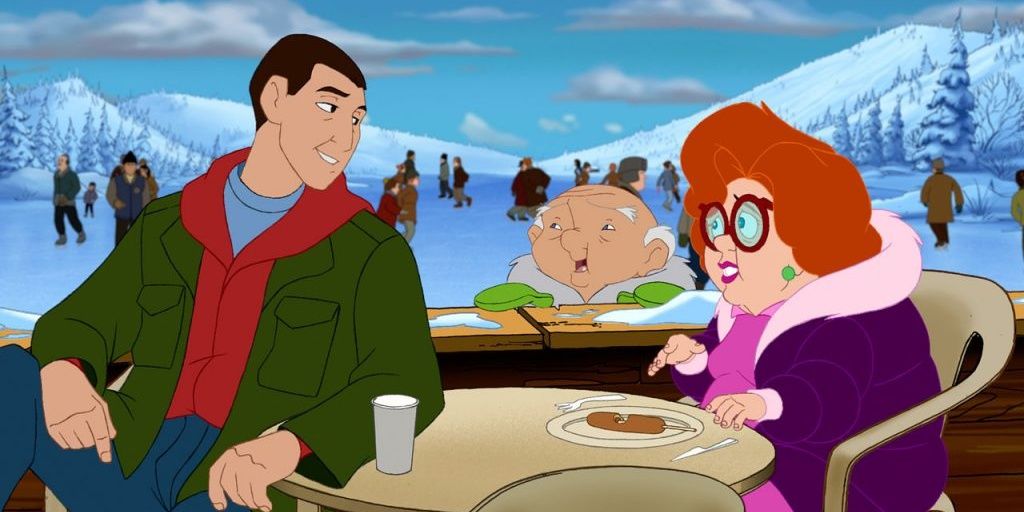 There may have been other films that featured a single, but nevertheless iconic mall scene. Yet none deployed a mall as the ex machinic saving grace for a bottomed-out protagonist like Adam Sandler's Chanukah ensemble.
RELATED: 10 Sports Movies To Watch Before Seeing Ben Affleck's The Way Back
Ever the king of product placement, the comedian shamelessly allowed his animated self to receive a renewal on life thanks to the musical encouragement of sentient brand logos. Corporations, like Foot Locker, Panda Express and GNC never sounded more human than when they sang Davey (Sandler) out of his latest drunken spell.
6

Observe And Report (2009) -5.8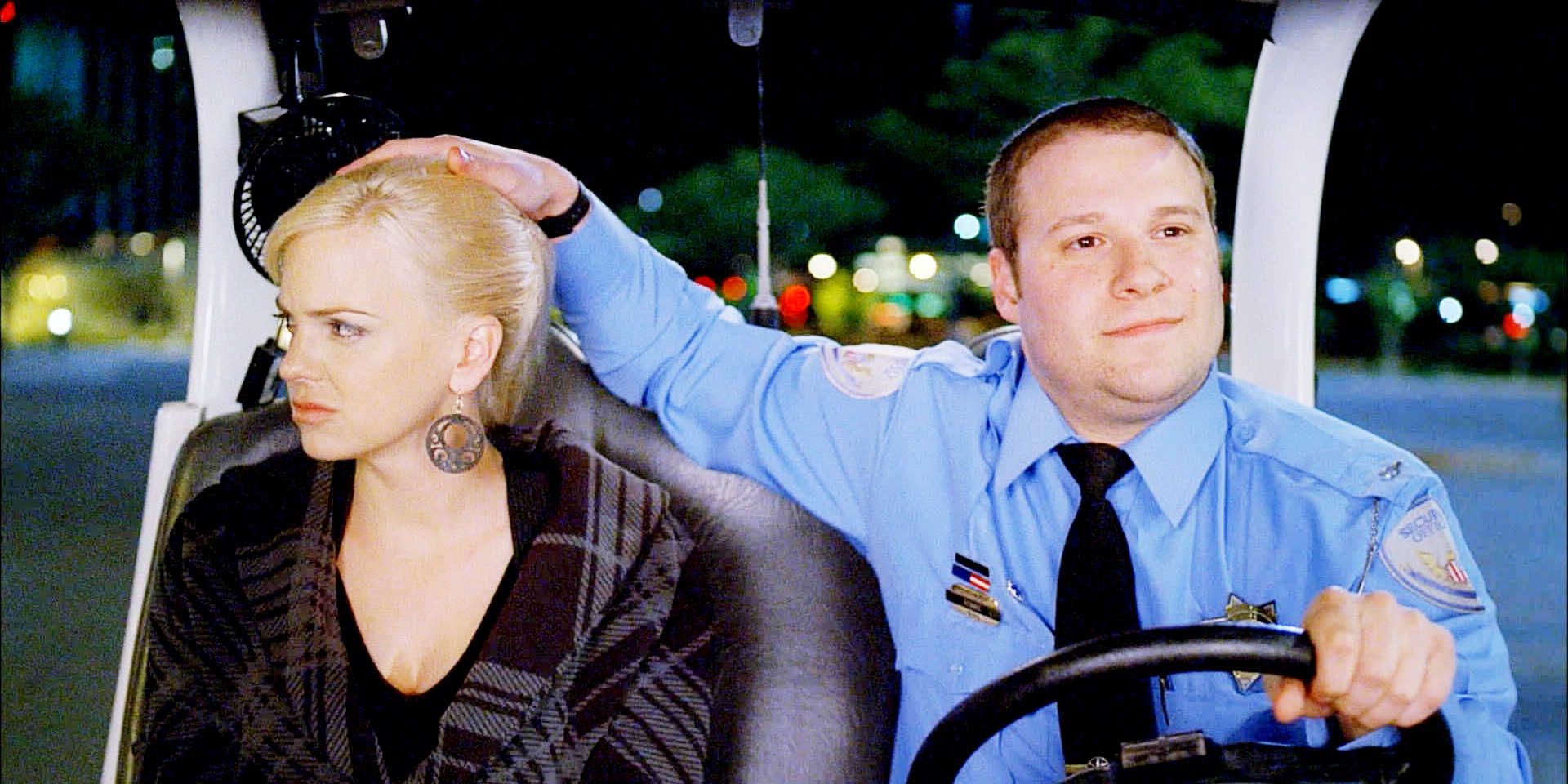 The second film from Jody Hill - who later went on to co-create Eastbound & Down, Vice Principals, and The Righteous Gemstones with Danny McBride - is much more than what those on the outside looking in would initially presume.
Rather, Observe and Report is a darkly comic, vigilante character study surprisingly reminiscent of Martin Scorsese's Taxi Driver. It follows a mentally unstable mall security guard (Seth Rogen) who will stop at nothing to protect his turf from a flasher who traumatized the love of his life (Anna Faris).
5

Fast Times At Ridgemont High (1982) - 7.2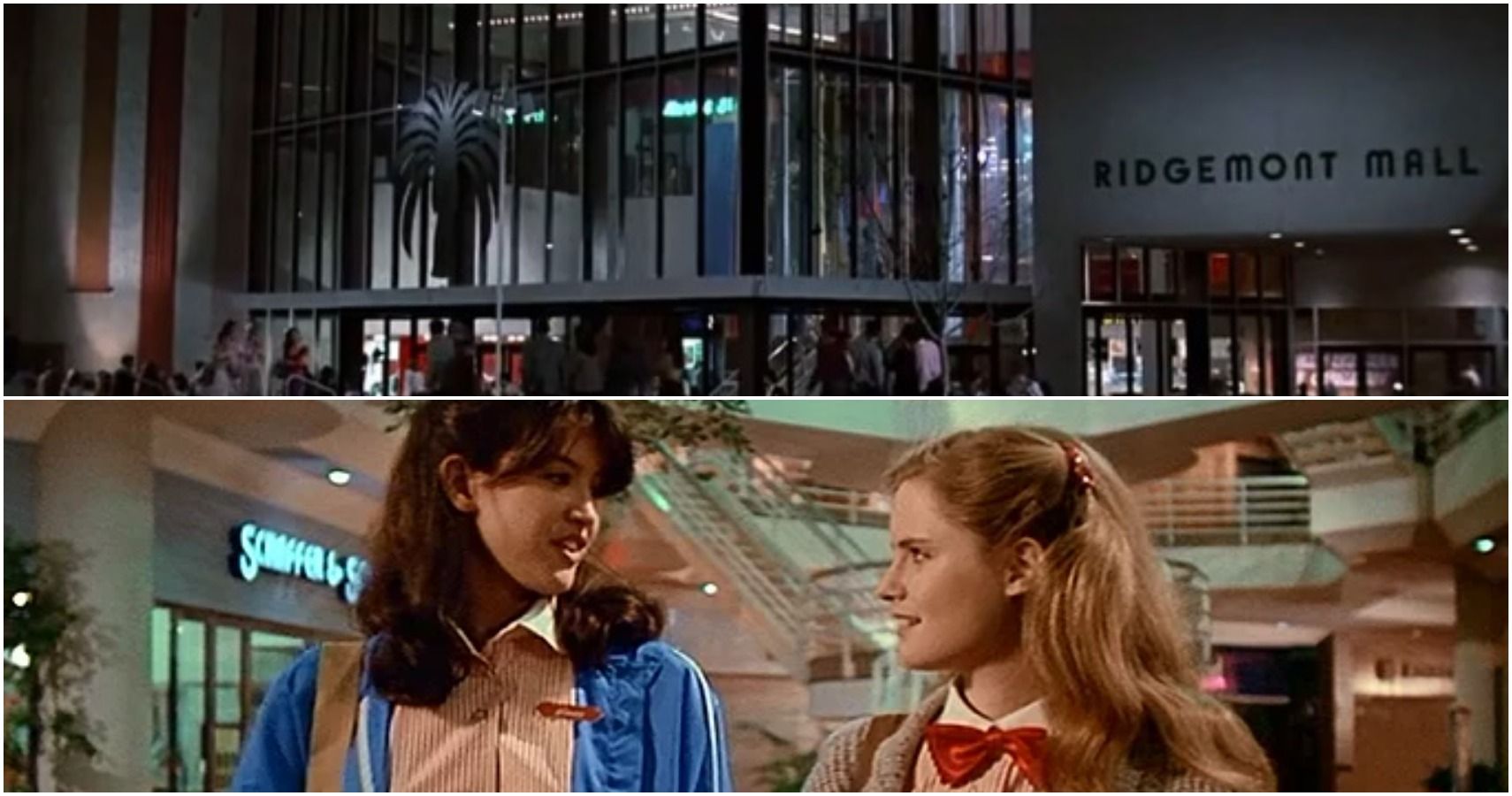 Amy Heckerling's teen comedy written by Cameron Crowe (Jerry Maguire, Almost Famous) began and ended at the mall. Several of the film's characters worked at or frequented the convenience stores and eateries that operated within Ridgemont Mall, their after-hours home-base.
If anyone dared to embark on a modernized reboot of the arguably untouchable classic a la Gus Van Sant's Psycho (1998), one ought to believe Spicoli (Sean Penn) would swipe a snapback from Lids - not to contain his surfer-long locks, but rather to hide test answers within.
4

Police Story (1985) - 7.5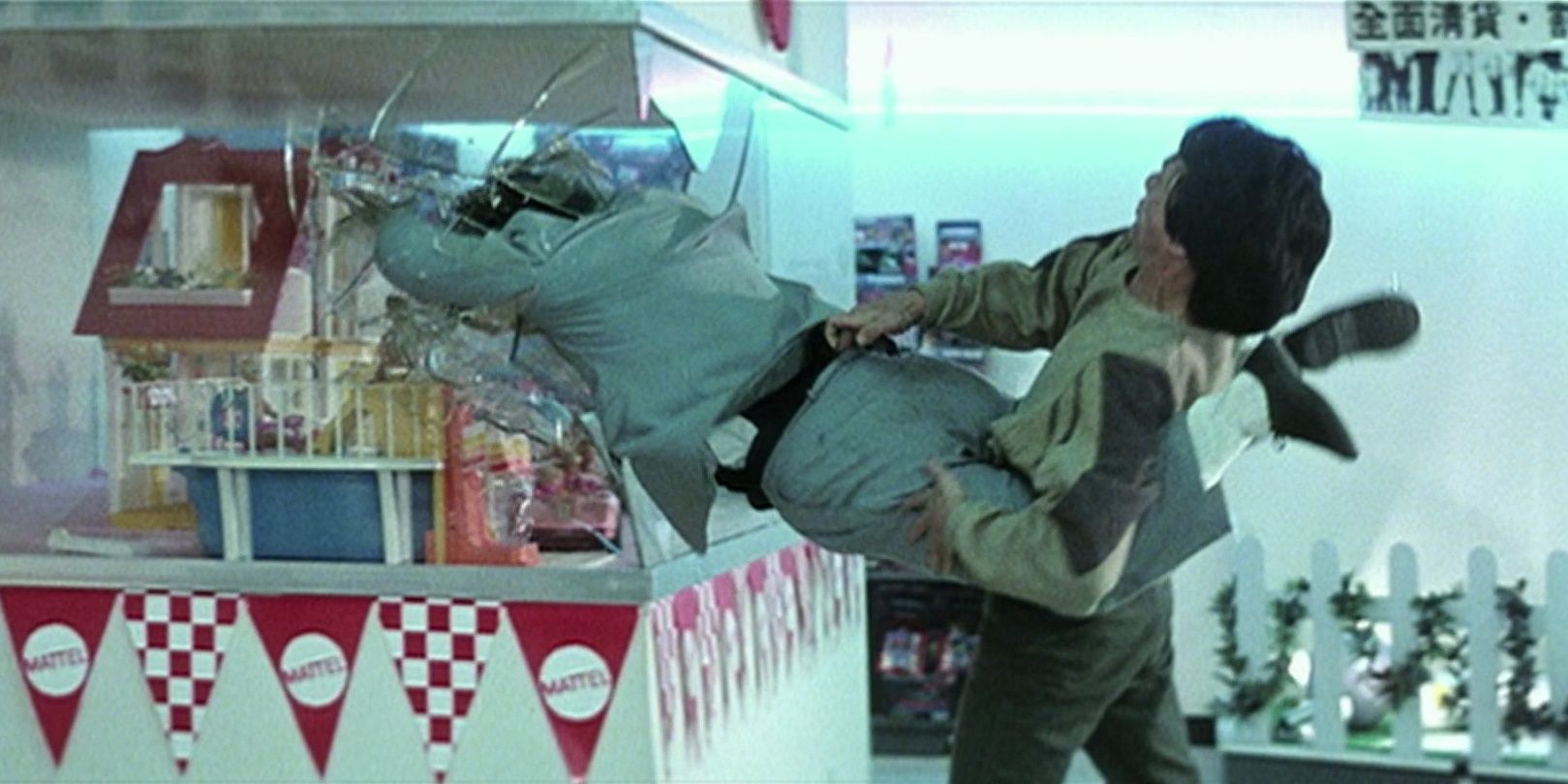 Long before attaining the same A-list status in America that he had in his native Hong Kong, Kung Fu action star Jackie Chan was in peak movie form when headlining Police Story films.
RELATED: Rush Hour: 10 Hardest-Hitting Fight Scenes
For the franchise's first installment, the singular talent elaborately lept through daring stunts that culminated in a shopping mall-set climactic fight. Many glass panes and high-raised dangling lights were harmed in the making of - with Chan, of course, coming out unscathed.
3

Stranger Things: Season 3 (2019) - 8.6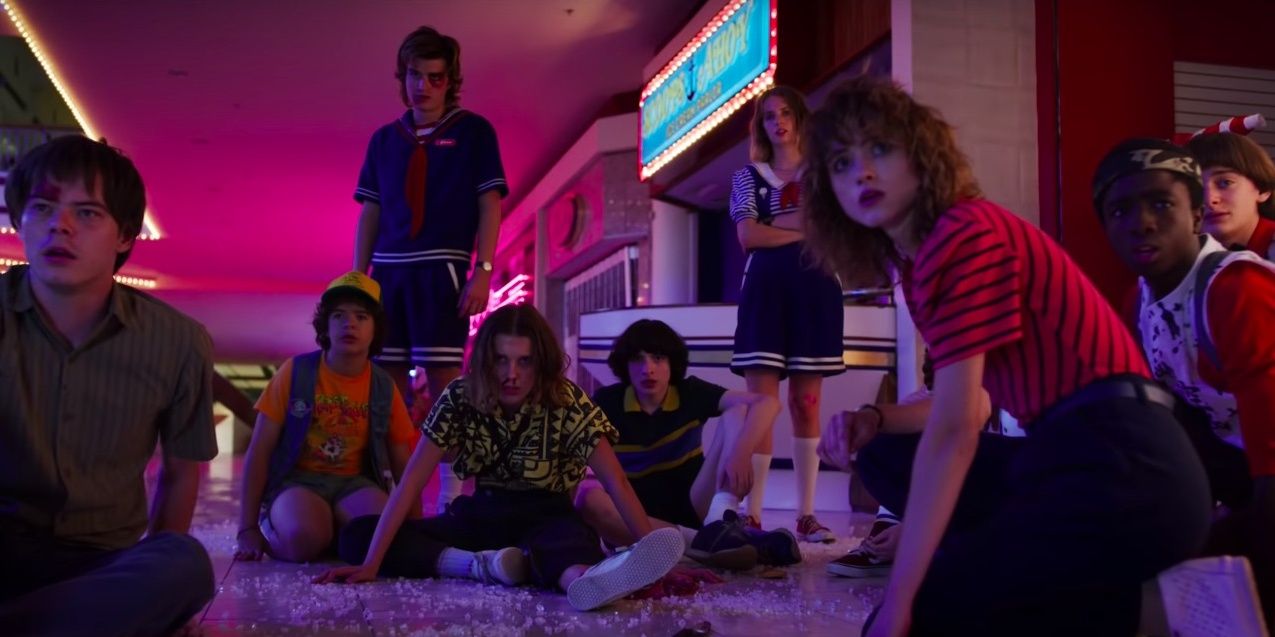 Though obviously a TV show, the ultra-fan and casual viewer alike were inclined to catch the Starcourt-heavy third season of Netflix's nostalgic, 80s-set sci-fi series all in one binge. Thus, the consumption of the eight-episode season became an experiment for most in simulating the eight-hour moviegoing experience, albeit with the occasional bathroom break.
In season 3, original antagonist-turned-lovable doofus Steve (Joe Keery) and his co-worker Robin (Maya Hawke) work at an ice cream parlor in Hawkins' recently-opened mall. They quickly form an unlikely team-up with Dustin (Gaten Matarazzo) and Lucas' sister, Erica (Priah Ferguson) when decoding a cryptic Russian message lands them in hot water.
2

Jackie Brown (1997) - 7.5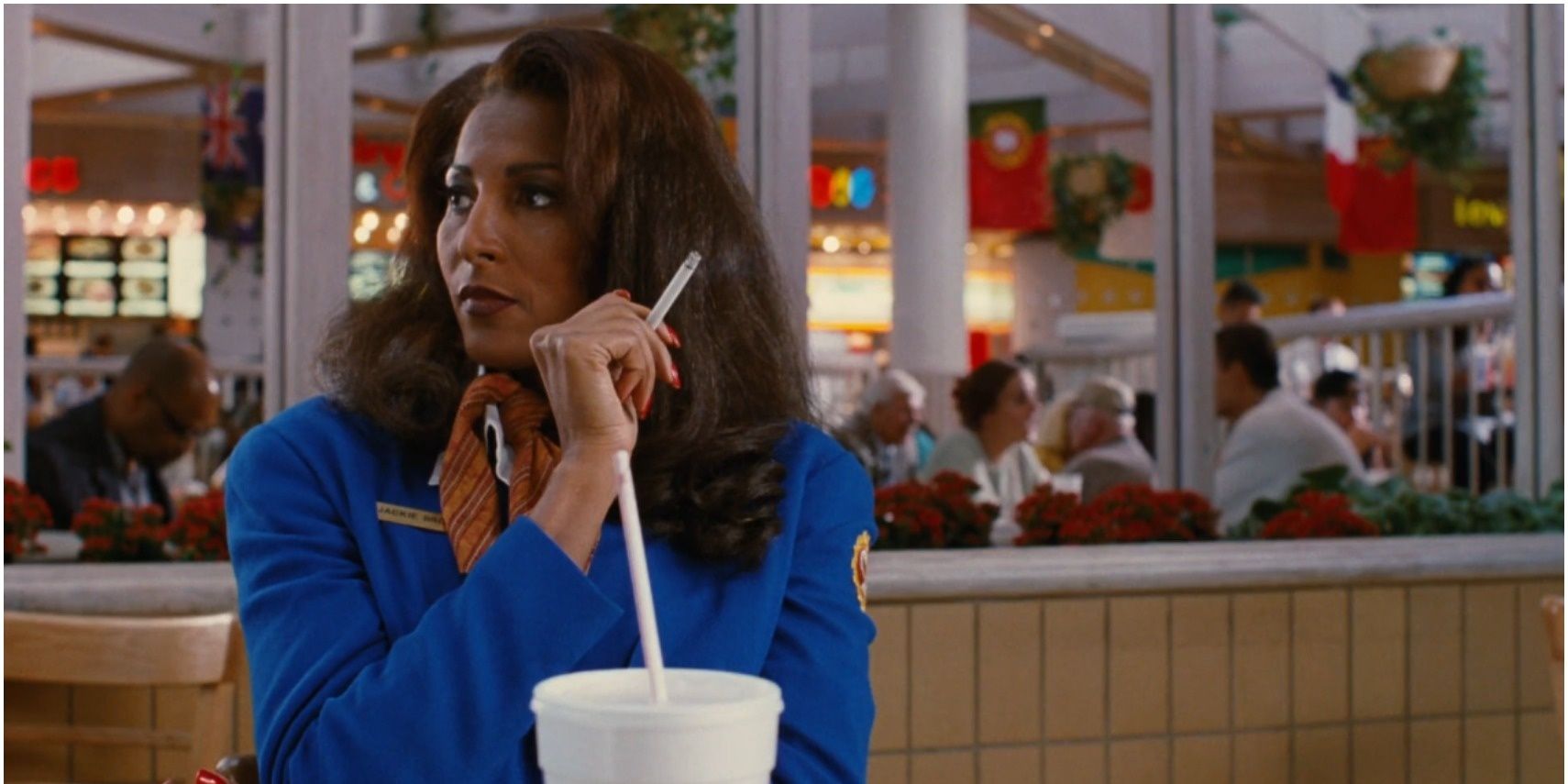 After turning down offers to direct Get Shorty and Men in Black, Quentin Tarantino instead chose to follow up his Pulp Fiction mega-smash by adapting Elmore Leonard's novel, "Rum Punch."
RELATED: 10 Underrated Movies By Famous Directors
While serving as a tribute to the blaxploitation films that shaped his youth, Tarantino also wet his beak in the heist genre with Jackie Brown. Even years after its theatrical release, fans still rejoice each time Tarantino's on-brand, greed-hungry characters arise from their sofas to follow where the money trail leads them: the local mall.
1

Mallrats (1995) - 7.1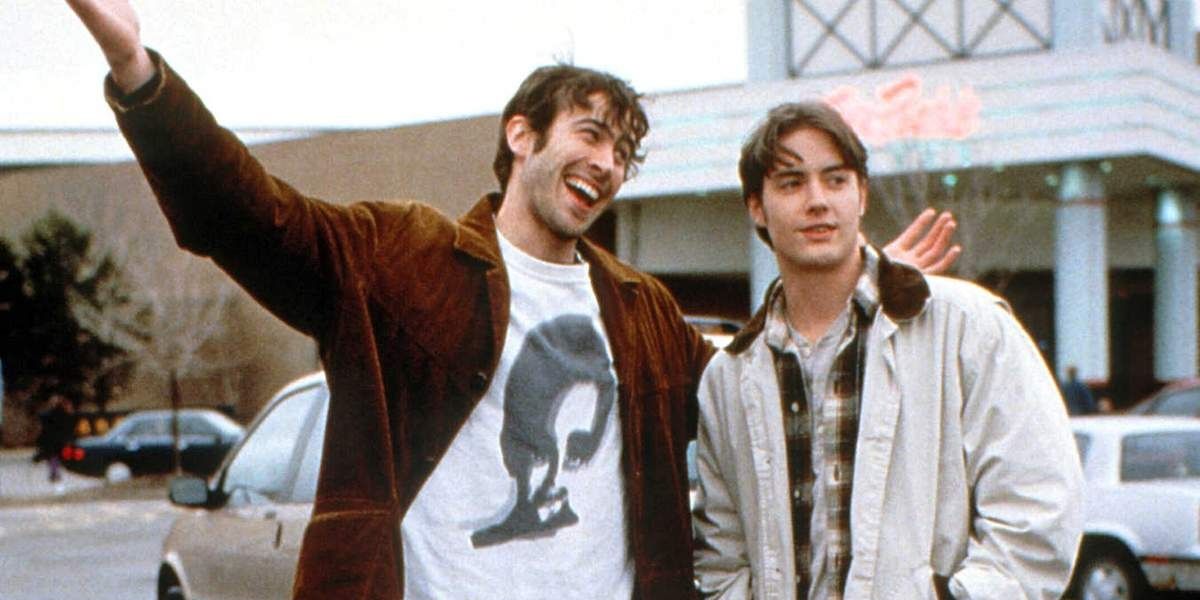 Riding the high provided by Clerks (1994), Kevin Smith's less commercially-successful but instant cult classic comedy Mallrats equally exists at the epicenter of his inter-related "View Askewniverse."
The quintessential mall movie, with a sequel on the way, may not have lived up to the expectations set by its eventual National Film Registry-inducted predecessor. Nevertheless, it endearingly borrowed the reliance on comic book reference humor and the healthy blend where raunch-meets-sentiment that made Clerks work. The film also notably assembled a juggernaut ensemble of future stars as well, per the involvement of the late Jim Jacks (producer, Dazed and Confused).
This entry was posted by Screen Rant on May 23, 2020 at 10:00 pm, and is filed under TV News. Follow any responses to this post through RSS 2.0. You can skip to the end and leave a response. Pinging is currently not allowed.