What Will Fornite Season 3 Be Like? | Screen Rant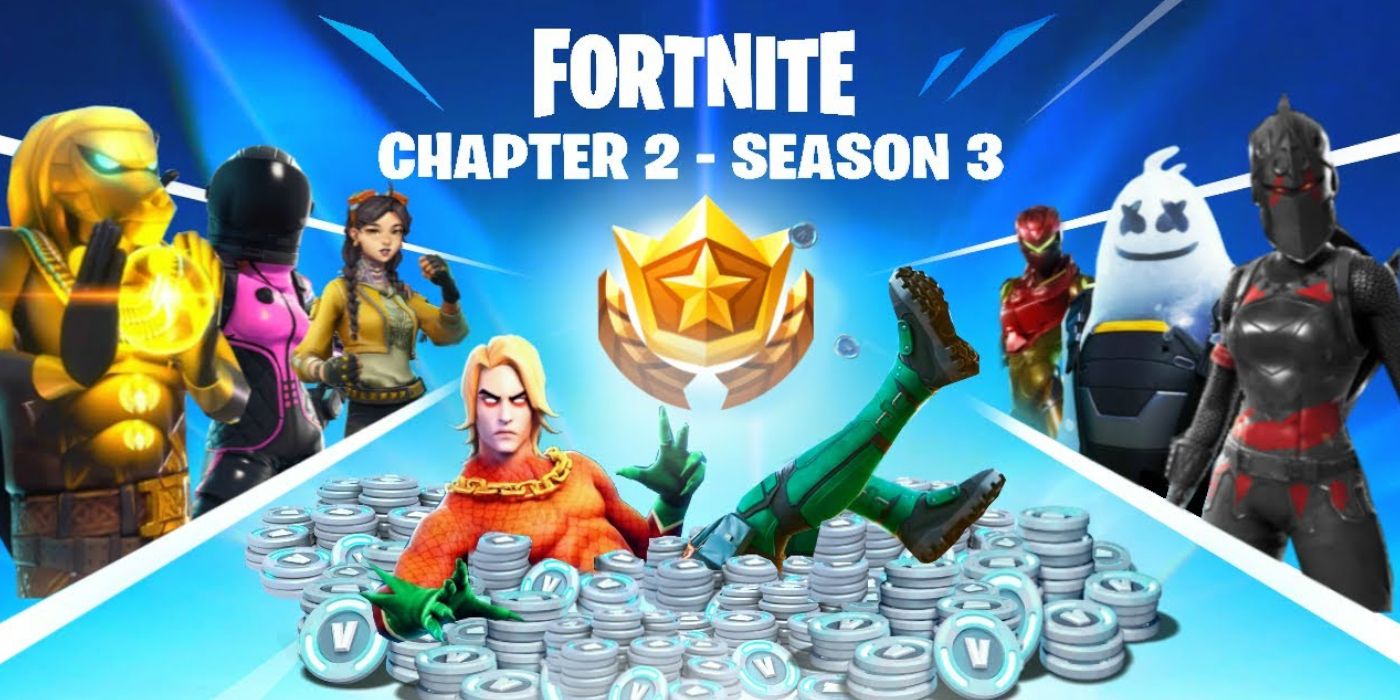 The end of Fortnite Chapter 2 Season 2 is right around the corner and clues are popping up all around the map that could depict what to expect in Season 3. There are plenty of fan theories online, and many leaks make it appear that Season 2 will end with Fortnite's map being flooded. As such, many of these theories tend to be water-themed with some very interesting takes on what could actually happen in Fortnite Chapter 2 Season 3.
Fortnite Season 2 is set to end on June 4 with a doomsday event starting on Friday (May 29) and lasting until the end of the season. The event is speculated to be an all-out battle between Team Ghost and Team Shadow and will take place at The Agency. Fortnite lore depicts Midas as this season's villain who has possession of the Doomsday Device which could be used to flood the map at the end of this season.
Related: Leaked Fortnite Skin All But Confirms Season 3 Doomsday Flood
Regardless of how it happens, there is some pretty convincing evidence that the map will indeed be flooded. If that happens there are a number of new gameplay mechanics and tricks which could be introduced into Fortnite's usual battle royale gameplay, not to mention the impact it would have on the game's overarching story.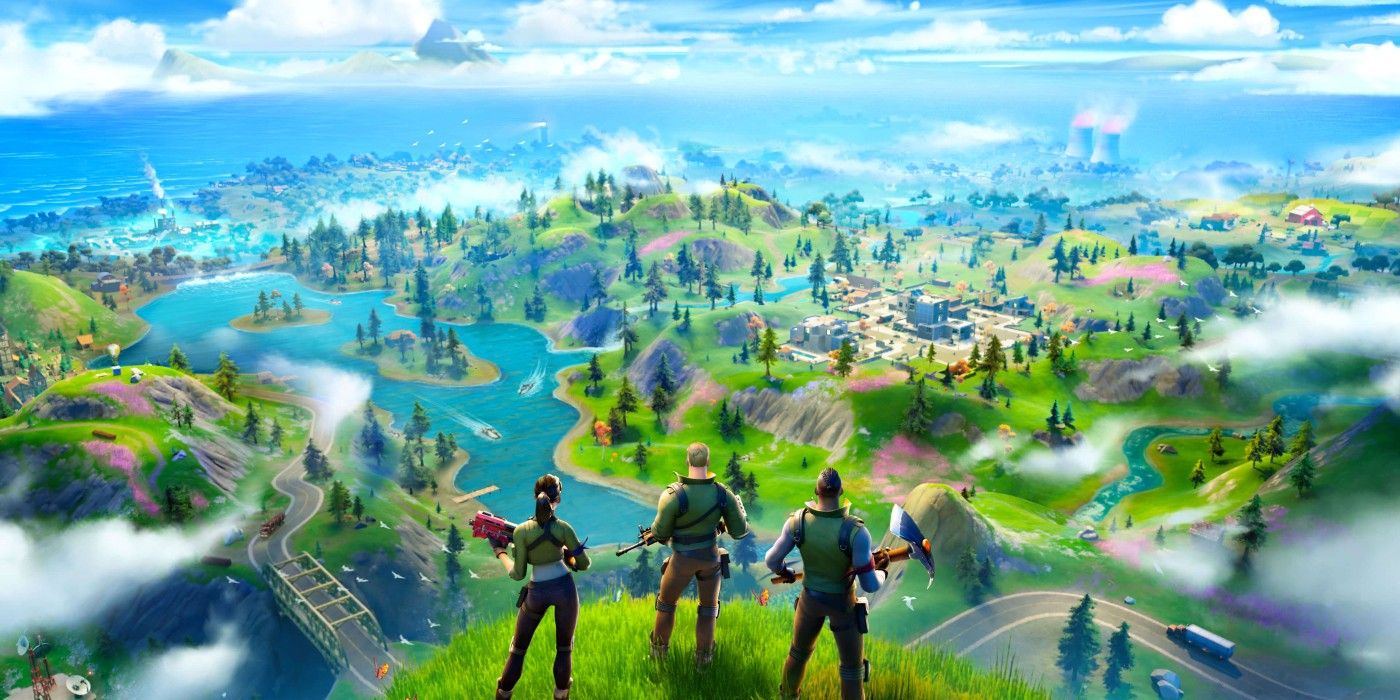 With swimming mechanics being introduced in Fortnite at the start of Chapter 2 and being the main means of traversing the map, it will be interesting to see what Epic Games has in store for an entirely flooded arena. Some leaks have also uncovered new swimming mechanics which will allow players to dive, swim, and float in place while underwater. With building being the mechanic that sets Fortnite apart from every other battle royale, and water negating all fall damage, a flooded map would drastically change the way the game is played.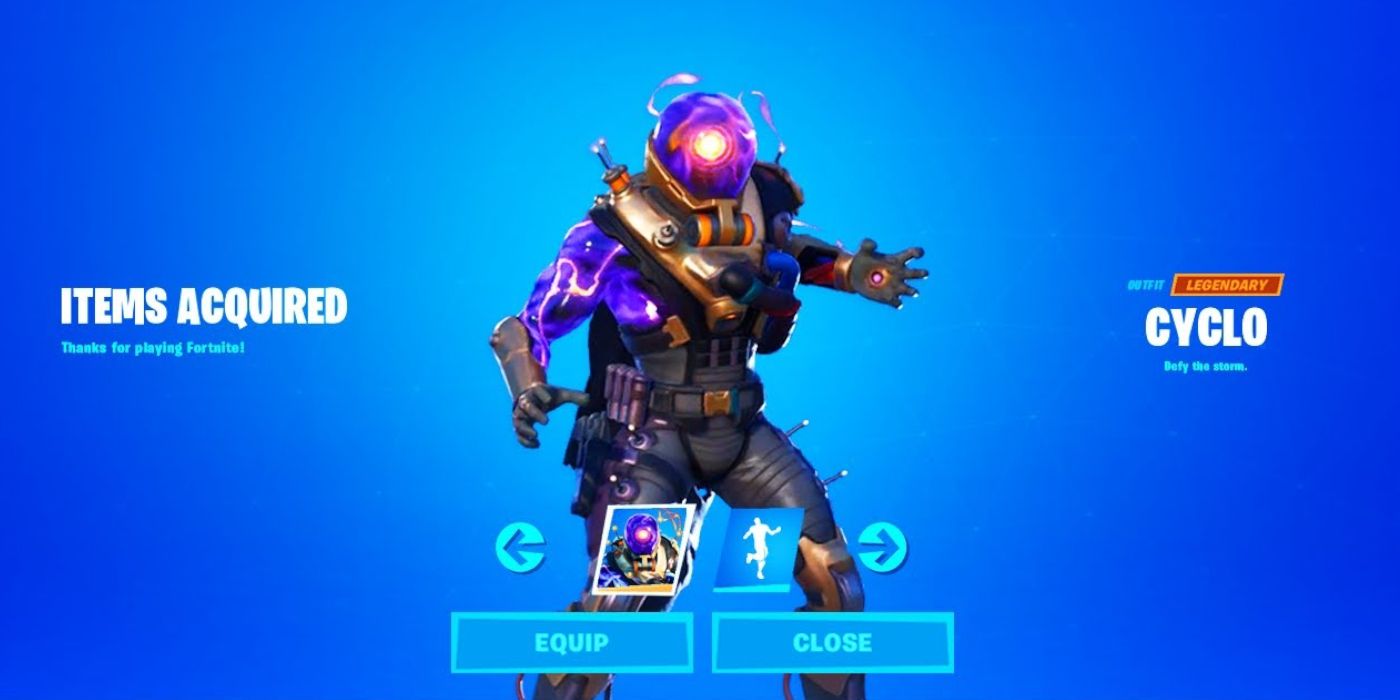 In addition to drastic changes to the map and game mechanics, players have also speculated what the theme of Season 3 could be and what crossovers Fortnite could see if it does take place underwater. A leaked skin named Cyclo loosely depicts a superhero (or villain) wearing a diver's outfit, and a leaked loading screen shows Midas looking at the suit behind a glass case. This could mean that Cyclo is Midas which could then lead into Season 3 continuing the story line of Fortnite's Season 2.
Fortnite has a history of spanning their plot lines over an entire season with it eventually leading up to a finale event that seamlessly transitions into the next season. While the map and overarching story line are usually obvious, the battle pass for each new season is drastically different than the last and is usually what introduces the newest themes and concepts into the game. This means that, while the map will be flooded due to Midas' Doomsday Device, and Midas could be Cyclo, the Battle Pass could potentially ditch Fortnite's spy theme. Fans of the game are also speculating Fortnite's new season's theme could be an underwater adventure which is a theme that Fortnite has not used in the past.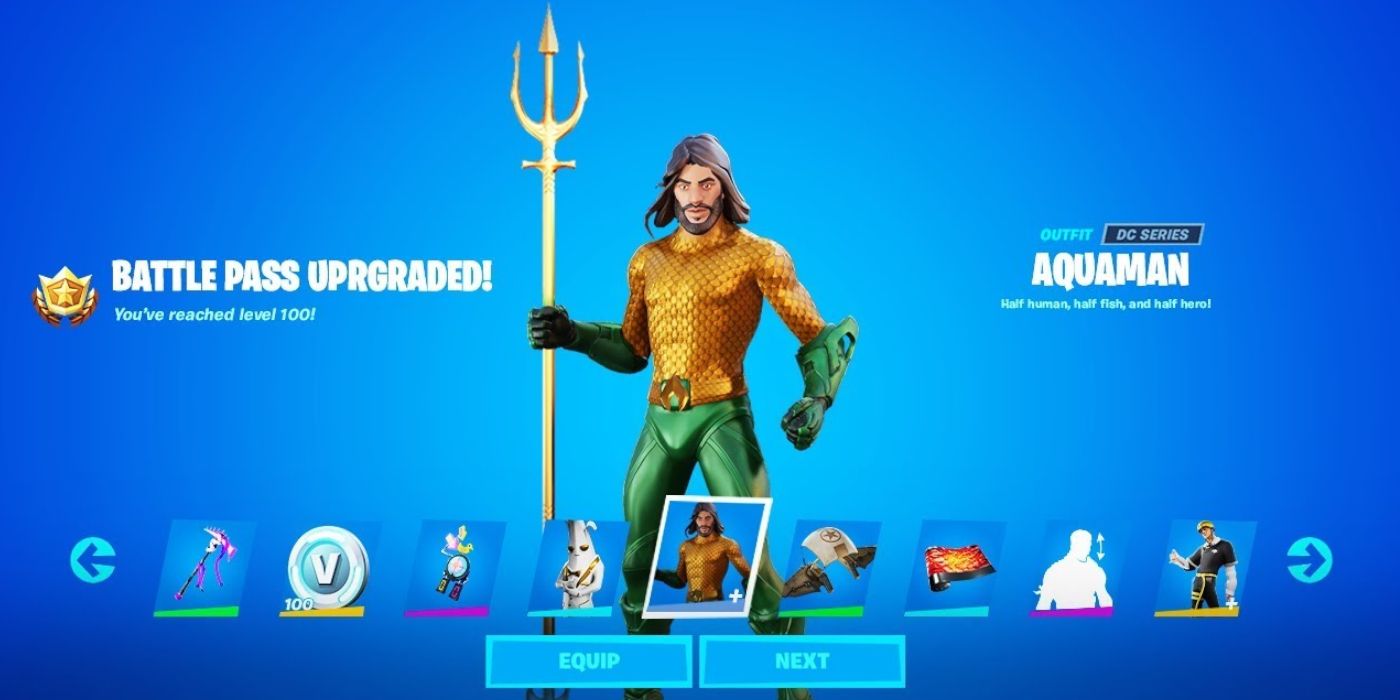 While Fortnite has recently been collaborating with artists like Travis Scott and Marvel Comics characters like Deadpool, players are speculating another "secret" battle pass skin. If the world does get flooded, players think there's no one better to represent an underwater season than the DC Comics king of the sea, Aquaman. Epic Games has collaborated with both DC and Marvel in the past, with Batman, Catwoman, and Gotham City being the last DC collaboration. Season 2's battle pass also included a not-so-hidden Deadpool skin, so this theory could hold more weight than it seems.
Probably the most interesting leak/theory is the new mode of transportation in Fortnite Chapter 2 Season 3. Some fans and data miners are claiming Season 3 will bring Fortnite's first rideable animal in the form of Sharks. For the most part, these are just rumors. However, if the swimming mechanics do change in such a way that large bodies of water become true 3D environments (and the map floods like it's supposed to) riding on a shark would be a great way to traverse the new world, and it would fit perfectly into the wacky themes of Fortnite.
While some of these theories have been corroborated by actual leaks, players won't really know what to expect until Season 3 arrives on June 4. Leakers and data miners will likely continue to spoil Season 3 as new updates come out, but if Epic Games continues to release new Fortnite season as they have in the past, players will likely have no idea what to expect.
Next: Fortnite Countdown Timer Is Ticking Down To Season 2 Doomsday Event
Source: Fortnite Intel
This entry was posted by Screen Rant on May 28, 2020 at 1:32 pm, and is filed under TV News. Follow any responses to this post through RSS 2.0. You can skip to the end and leave a response. Pinging is currently not allowed.