Why Patton Oswalt Avoids Donald Trump Jokes in Netflix Special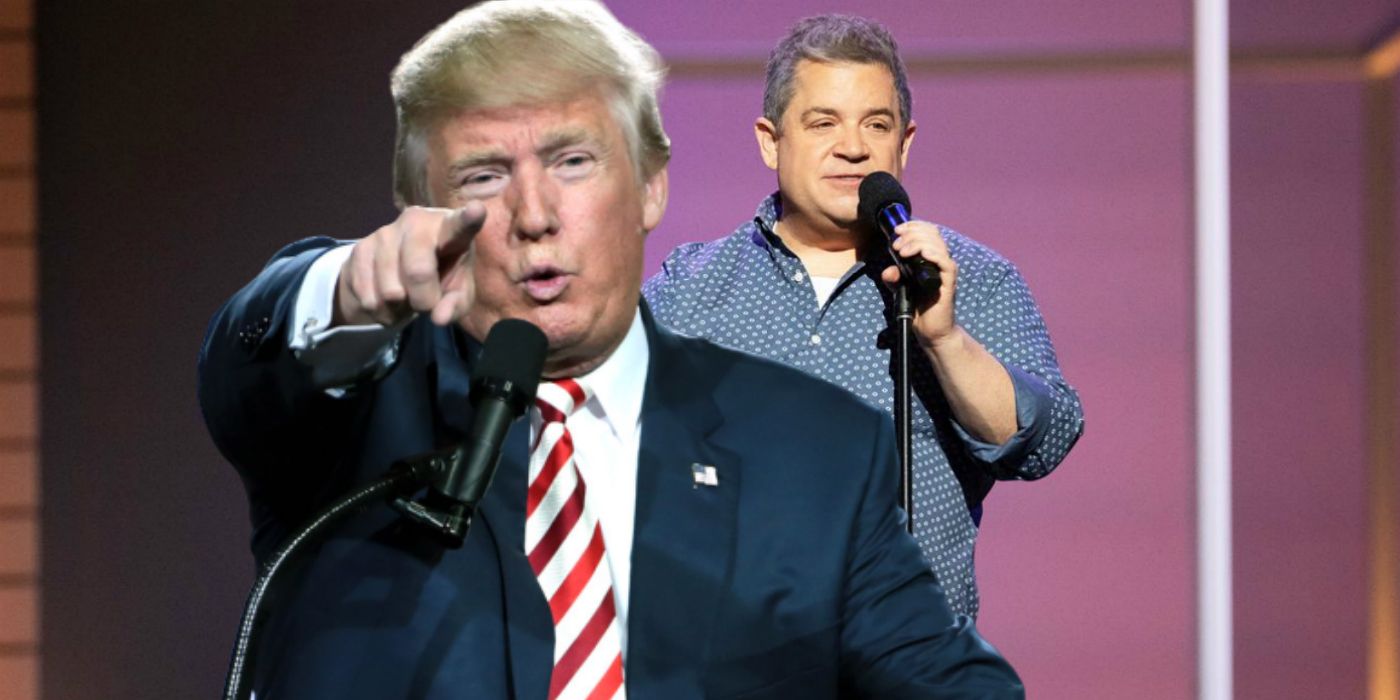 Comedian Patton Oswalt jokes about life and American culture in I Love Everything, but mostly stays away from Donald Trump bits in the 2020 Netflix special. There's a method to the stand-up madness, however, and it connects directly to Oswalt's revised life perspective after a rough couple of years. Directed by Marcus Raboy, I Love Everything released on Netflix in May 2020.
Oswalt initially rose to fame by portraying Spence Olchin in CBS' King of Queens. By 2005, he married journalist Michelle McNamara, and hadn't starred in a comedy special since 1999. Over the next several years, though, Oswalt's movie and television career picked up, and he was able to display his observational humor in five stand-up specials over the course of a decade. Sadly, Michelle passed away suddenly in April 2016 due to heart failure. That same month, Netflix released the standup special Patton Oswalt: Talking for Clapping. Since then, his comedic approach has changed for obvious reasons, certainly after the election of Trump.
Related: Chris D'Elia Attacks Outrage Culture In His Netflix Special, No Pain
Whereas Oswalt's 2017 special Annihilation begins with an extensive Trump commentary and builds to personal reveals, his 2020 special is structurally reversed. In I Love Everything, the show commences with Oswalt discussing his 50th birthday, followed by a sequence about his 2017 marriage to Meredith Salenger, "a poem of a woman." By the 37-minute mark in the Netflix special, Oswalt references the current American president for the first time, stating "I don't really have any current event stuff or... I don't have any Trump material is what I'm saying." After a couple moments of collecting his thoughts and gauging the audience's reaction, Oswalt explains the reason for his lack of Trump jokes: "What is the point at this point?"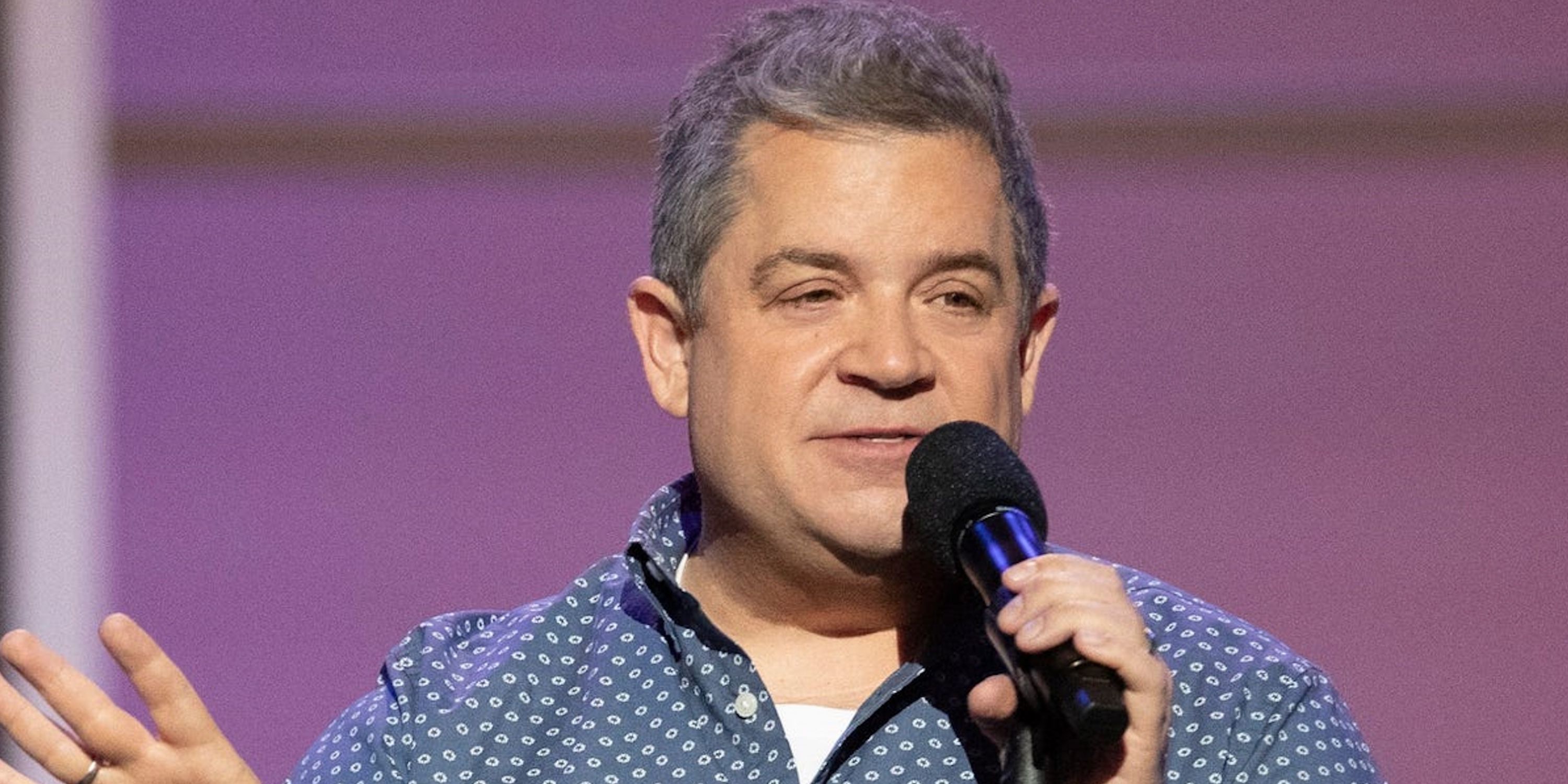 According to Patton Oswalt in I Love Everything, he now avoids Trump humor because it's impossible to "effect change." He states that Trump supporters are "lost" and that many people "hate" the current President, so any jokes during a 2020 stand-up special no longer have the same impact upon audiences. From the comedian's perspective, he compares the concept to speaking with Charles Manson followers and hoping they'll have an open-minded response to comedic material. Oswalt also reflects about friends who once told him that it would be "Christmas every day" during Trump's Presidency, and then transitions to a metaphorical comparison about an 18-wheeler full of monkeys and PCP that crashed into "a train full of diarrhea." And so the complex, according to Oswalt in the Netflix standup special, is that modern American culture is so entertaining that people would rather watch the circus instead of listening to someone joke about the circus.
Unlike comedians who stay on brand with predictable humor and commentaries about outrage culture, Oswalt strays from the script in I Love Everything. One could argue that he's more cynical in 2020, however the main focus of the 2020 special - aging and being a father - implies that Oswalt's priorities have shifted, and that he's less interested in catering to audience's expectations, much like Jerry Seinfeld in the recent Netflix special 23 Hours to Live. Still, the title alone in I Love Everything suggests that Oswalt is still an optimist, one who understands that surviving "a catastrophic twist of fate" can provide a sense of clarity when thinking about the future.
More: How Netflix Comedian Bert Kreischer Inspired the Van Wilder Movie Franchise
This entry was posted by Screen Rant on May 20, 2020 at 11:22 pm, and is filed under TV News. Follow any responses to this post through RSS 2.0. You can skip to the end and leave a response. Pinging is currently not allowed.