Will Forte Interview: Scoob! | Screen Rant
Few animated characters are as instantly recognizable as Scooby-Doo, the iconic mascot of Mystery Inc., a troupe of meddling kids who fight crime and investigate perplexing mysteries. Since the franchise made its debut back in 1969, Scooby-Doo has been a staple of children's television programming, with the misadventures of Scooby and the gang entertaining children of all ages for over 50 years.
The latest revival of the long-running franchise arrives in the form of Scoob!, a new CGI animated movie that sees Mystery Inc on its biggest adventure ever. Old-school fans of Hanna-Barbera cartoons will appreciate the presence of many surprising characters, from Dick Dastardly, best known as the mischievous villain from Wacky Races, and the delightful pairing of Blue Falcon and Dynomutt, as well as a few other surprises we won't spoil here.
Related: Scoob! Voice Cast & Character Guide
For Scoob!, the heroes have been given new voice actors (though series veteran Frank Welker returns to play Scooby-Doo), including MacGruber's Will Forte as Shaggy Rogers. While promoting the digital release of the jolly family film, Forte spoke to Screen Rant about working on the film. He talks about the profound responsibility of playing Shaggy, a role made famous by Casey Kasem and carried forward by Matthew Lillard, and discusses the process of recording his lines in a booth with writer/director Tony Cervone.
Scoob! is now on Video on Demand.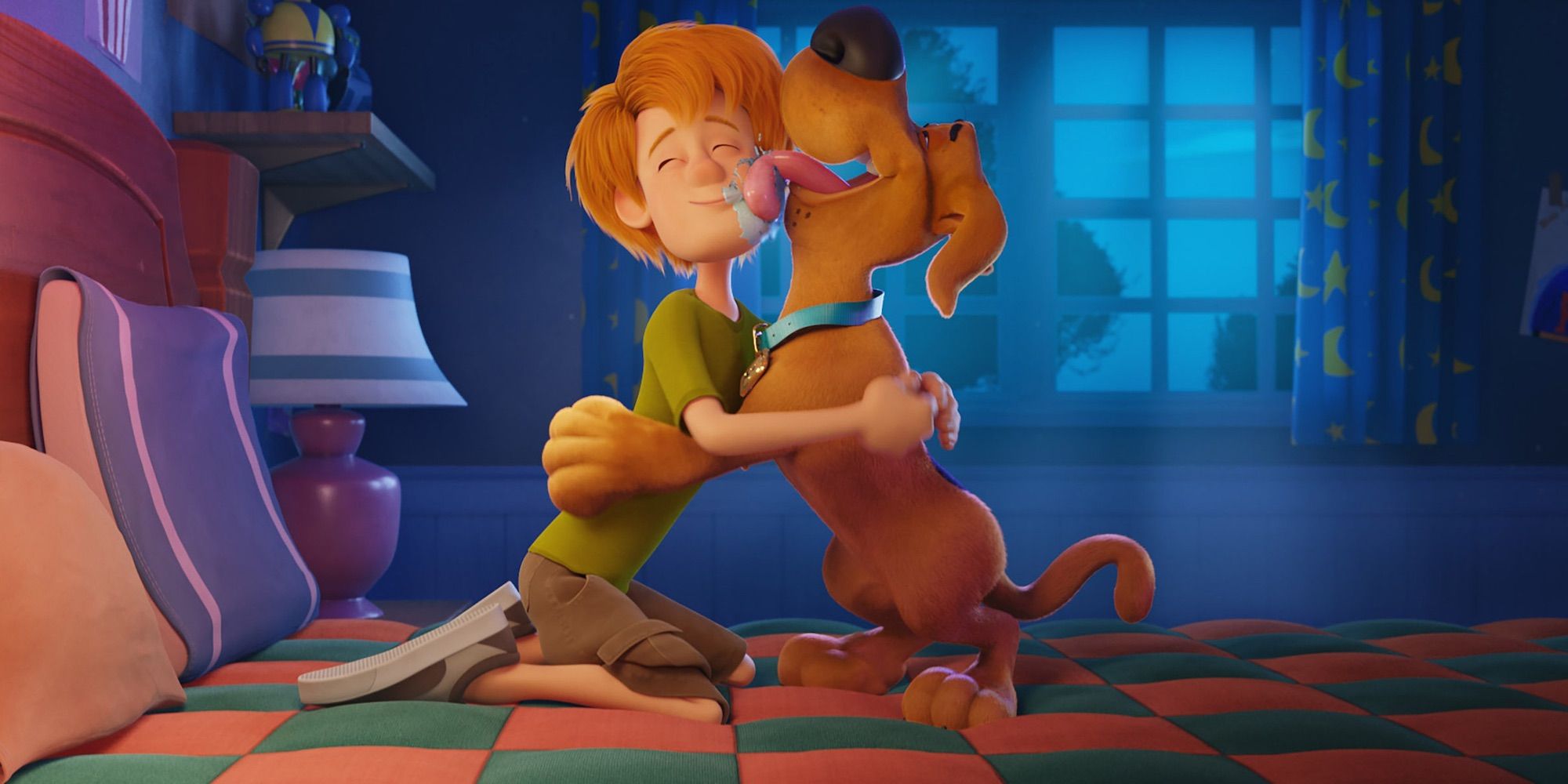 I know we only have a couple of minutes, but how are you holding up during quarantine?
I'm doing good. I got engaged at the end of the year last year, right around New Year's... Well, on Christmas Day. So it's been a real test of the relationship, and she's a very patient woman, so... (Laughs) I'm doing well. I'm lucky to get to spend this time with her.
That's fantastic. So, I watched Scoob! and I loved it. My brother, he moved to Ukraine a couple of years ago because it's a lot cheaper than living here, but Scooby-Doo was his 100% favorite cartoon growing up, and I got emotional a few times because it was so true to the spirit that I wished I was watching it with him. Can you talk a little about the responsibility of being Shaggy?
Yeah, I mean, that's a great word to use. Immediately, when hearing that I was gonna get to be Shaggy, you're overcome with... It's just a real honor to get to do it. But then it becomes... It's a daunting task. It's a character that meant so much to me growing up, Shaggy and the whole gang. And I know how much it means to so many people. I mean, I was born in 1970, so Scooby-Doo is a year older than me. And then, to think, how much the show meant to me and then how many generations after me feel that same connection, you're like, "Oh, geez!" I wanted to do a good job because these... Casey Kasem, what an iconic voice. And Matthew Lillard, I thought was awesome. And my voice just is different from theirs, so it's going to sound a little different. And hopefully, people are okay with that, and it was a real honor to be part of it. But yes, certainly, I was aware... For a neurotic person, it was easy to overthink some stuff.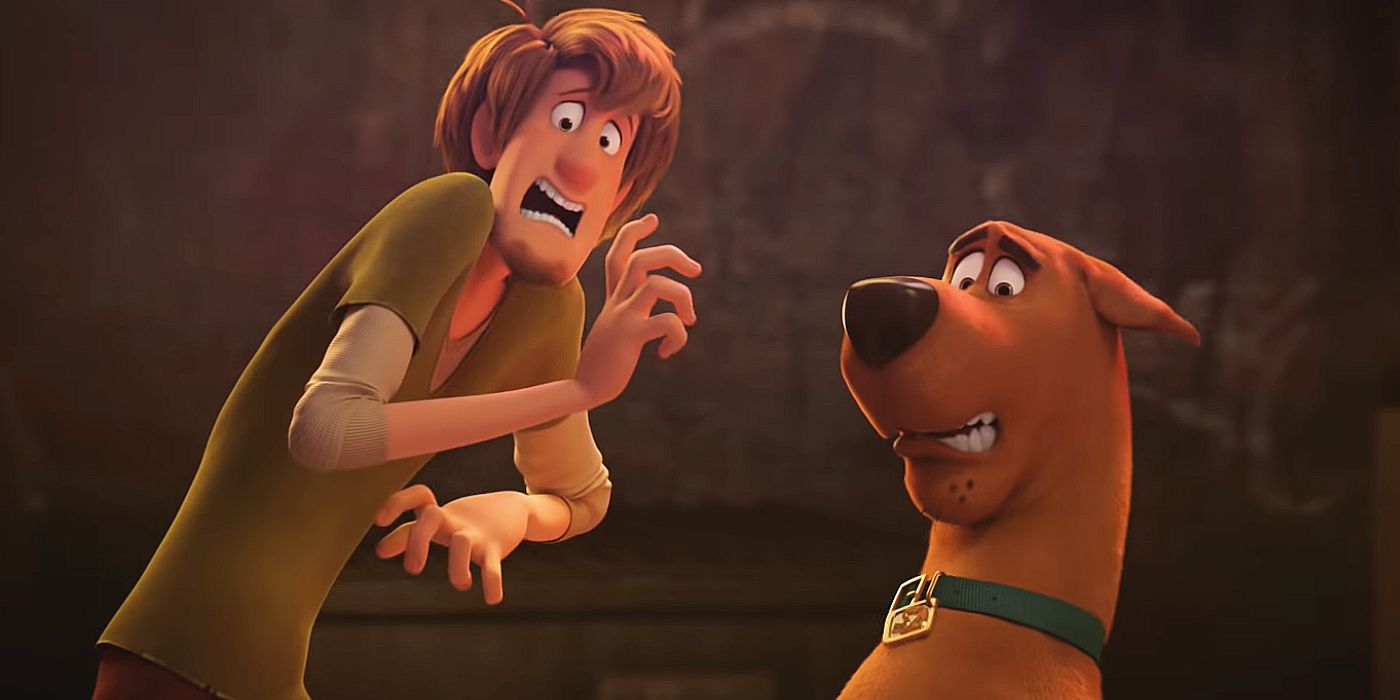 When you're recording, I imagine it's just you and Tony in the booth, right?
Yeah.
From what I understand, comedy people – and I'm not funny at all so I have no idea – they feed off the energy of their audience. Is that the case for you, and is it tough when it's just you and Tony in the booth?
Well, Tony is awesome. A sweeter man does not exist. He's also really smart and funny. And, like my fiance, very patient. I could not have found a more supportive boss. He was great and patient and helped nurture me and helped me find the voice we settled on for Shaggy. So, yeah, certainly, there are so many different things to feed off, and an audience is one of them. Obviously, when you're recording sound, you don't want any... You don't even want... You almost don't want to blink, because those microphones are so hot and heavy, they pick up everything. But Tony does great voices, so even though you're the only actor recording lines, he does such good impersonations of the different characters, that you would always feel like you were reading with the person who you were speaking to, if that makes sense.
This entry was posted by Screen Rant on May 18, 2020 at 5:34 pm, and is filed under Interviews, TV News. Follow any responses to this post through RSS 2.0. You can skip to the end and leave a response. Pinging is currently not allowed.