Will GTA 5 Release On PS5 & Xbox Series X & What Could The Upgrades Be?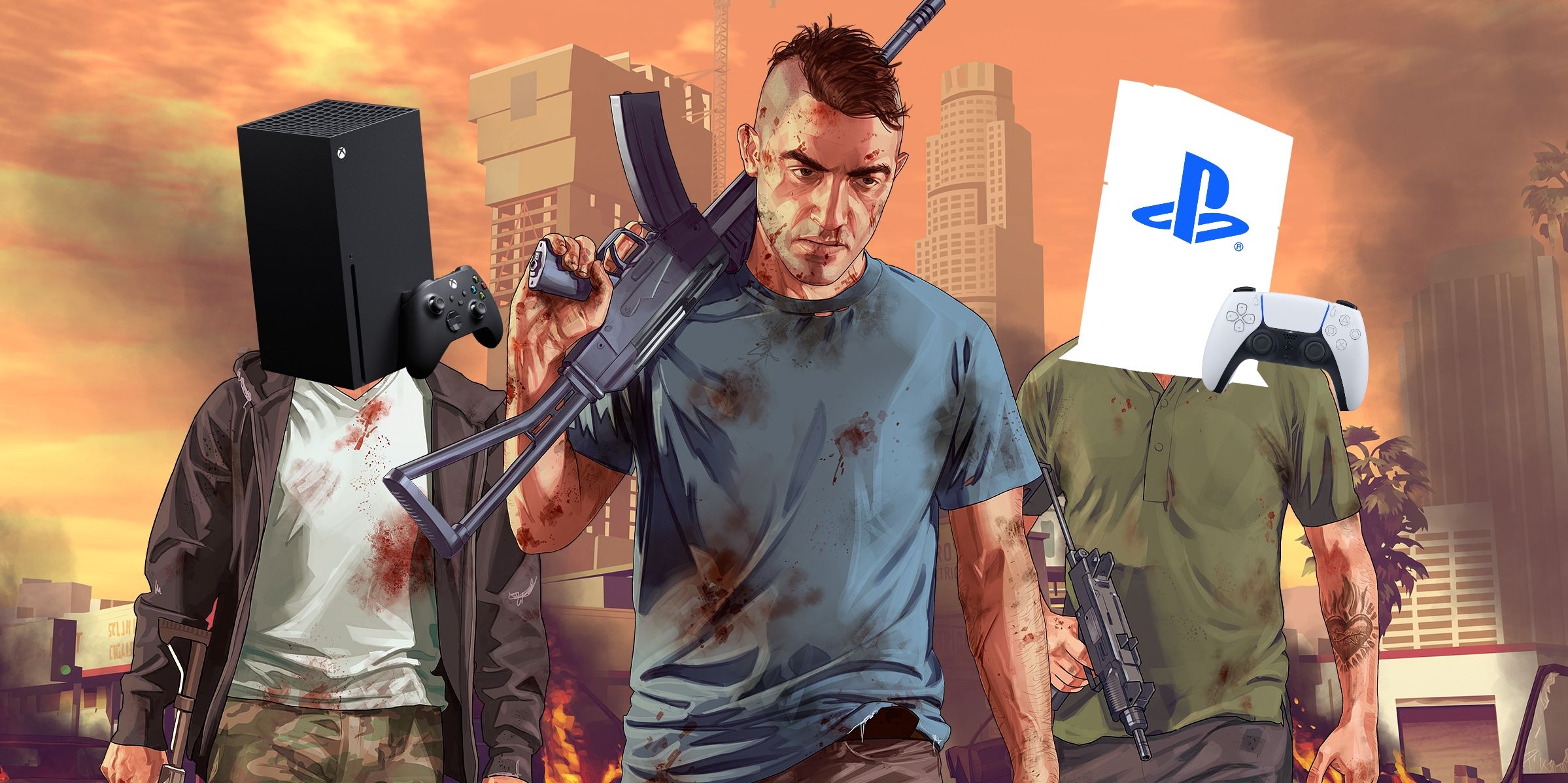 Years after its release on the PlayStation 3 and Xbox 360, Grand Theft Auto 5 is still one of the biggest games around. Its continued high sales numbers are likely due to GTA Online's success, but the multiplayer mode is still tied to GTA 5 itself, so it's entirely possible Rockstar could make the game span three console generations with a PlayStation 5 and Xbox Series X port or remaster.
Publisher Take-Two interactive announced in early 2020 that GTA 5 was the best-selling game of the last decade. Recent GTA 5 sales data reported the game has sold 130 million units since 2013, making up 40% of the entire GTA franchise's sales. The only games to have sold better than GTA 5 are Minecraft and Tetris, but GTA Online's in-game purchases have likely helped propel GTA 5 to even greater profits than those, overall.
Related: GTA Online Breaks Records 5 Years After Release
In fact, a 2018 report announced GTA 5 was the highest-earning media product ever, meaning its $6 billion of profit at the time put it above any other single movie or game. With that kind of revenue, there's a good chance Rockstar will want to bring the game to even more potential players by porting it to next-gen systems. Here's what GTA 5 could look like on PS5 and Xbox Series X.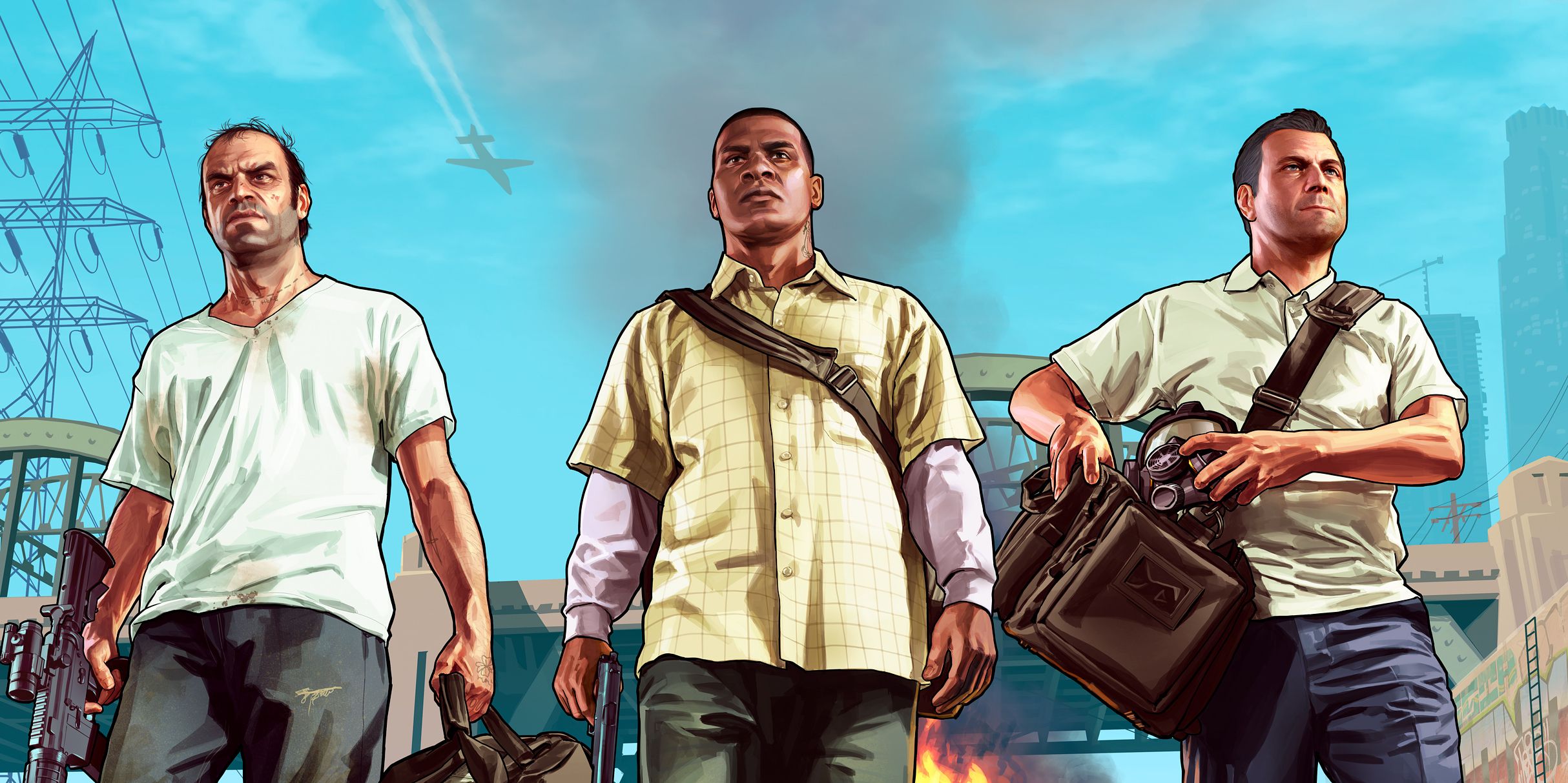 Based on its potential continued profits, it's likely Rockstar will bring at least GTA Online to PS5 and Series X. It may be easier to just port the online mode on its own, skipping the single-player game, since DLC and in-game cash purchases are probably where most of the money comes from. But if Rockstar were to work out how to run GTA Online on next-gen systems, it might be a relatively simple process to bring GTA 5's story over, as well.
GTA 5's PS4 and Xbox One release added first-person mode and improved graphics to the PS3 and 360 version, so a next-gen port could see similar additions. These would almost certainly include graphical updates, like support for ray tracing and improved textures. The power of the new consoles could also allow for things like cross-platform play and larger player counts per GTA Online server, as well as something like online or split-screen co-op in the story campaign. Perhaps Rockstar could even work with Sony to take advantage of the PS5 controller's haptic feedback tech to make the game more immersive - perfect for running around a graphically enhanced Los Santos in first-person mode.
Still, there's a chance Rockstar isn't planning a complete relaunch of GTA Online with GTA 6, so it's possible the developer could indeed focus on GTA 5's multiplayer for next-gen. This might include GTA 5's campaign as a free bonus, but Rockstar could turn GTA Online into a true "living game," expanding and evolving GTA Online's map beyond what it's been since GTA 5 launched. In that case, a next-gen GTA Online port could look quite different from its current form, aping games like Fortnite, Apex Legends, and Destiny to deliver constant, world-changing updates and expansions.
Next: GTA Online Servers Overloaded By Players After Epic's Free Giveaway
Grand Theft Auto 5 released on September 17, 2013, for PlayStation 3 and Xbox 360, on November 18, 2014, for PlayStation 4 and Xbox One, on and April 14, 2015, for PC.
This entry was posted by Screen Rant on May 28, 2020 at 1:04 pm, and is filed under TV News. Follow any responses to this post through RSS 2.0. You can skip to the end and leave a response. Pinging is currently not allowed.