Screen Rant
This user hasn't shared any profile information
Posts by Screen Rant
0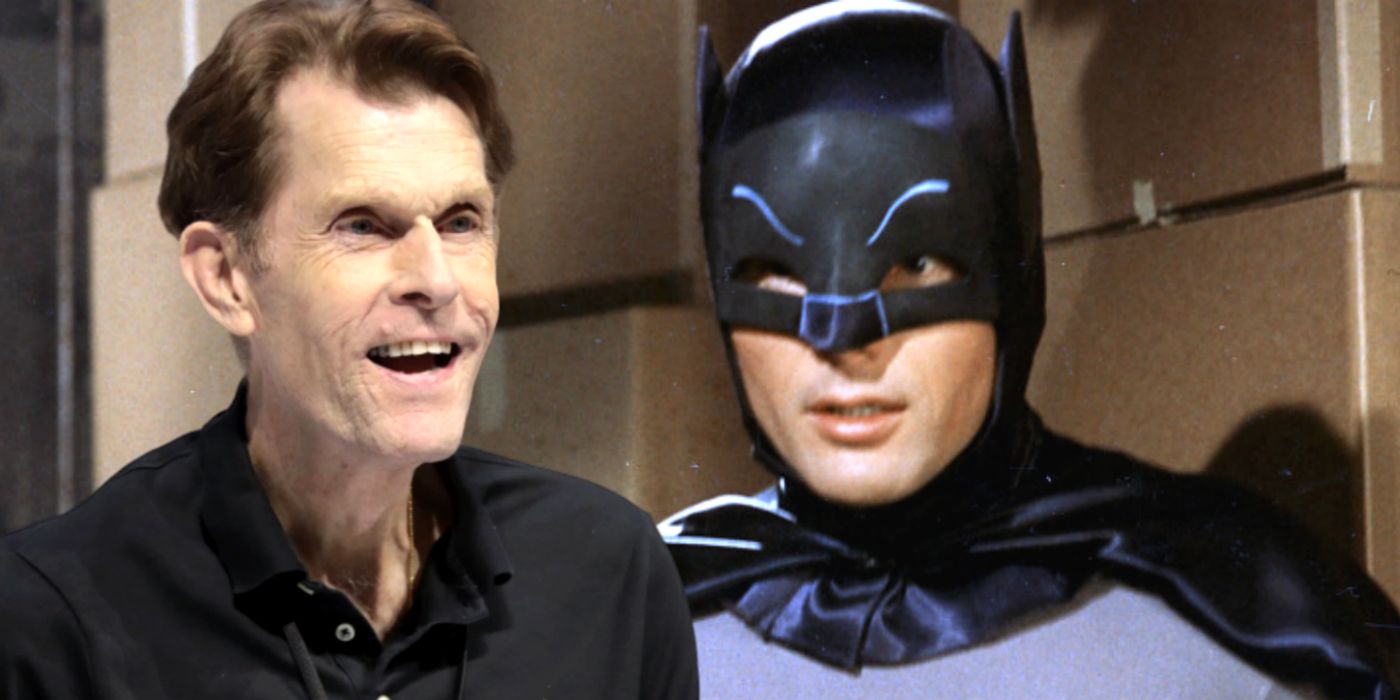 Kevin Conroy may be playing an older version of Adam West's Batman in the Arrowverse crossover, "Crisis on Infinite Earths". West is one of the most iconic versions of the Caped Crusader, having played the character in the campy 1960s Batman series on ABC, and the movie that followed it. West has also voiced the character in various cartoons. The celebrated Batman star passed away at the age of 88 in 2017.
It was announced in August that Kevin Conroy was to be the Arrowverse's Bruce Wayne. Conroy has been the voice of Batman since the early 1990s, and has voiced the character in over a dozen animated movies, but "Crisis on Infinite Earths" will mark the first time Conroy has portrayed Batman in live action. Conroy is one of three actors associated with Batman movies appearing in the crossover, with the other two being classic Robin actor Burt Ward and Robert Wuhl from the 1989 Batman movie.
Related: Theory: The Monitor Created Batwoman's Villain Because Of Crisis
Set photos from "Crisis on Infinite Earths" have shown Burt Ward dressed in the colors of Robin. Ward portrayed Robin in the 1960s Batman series alongside Adam West, so there's been speculation that Ward is reprising his role. It seems like a reasonable conclusion, considering that Robert Wuhl, Ashley Scott, Tom Welling, and Erica Durance are all playing the same versions of their characters. So if Burt Ward is indeed an older version of Robin, what will "Crisis" do about his universe's Batman? It's possible that Kevin Conroy is actually Adam West's Batman to Burt Ward's Robin.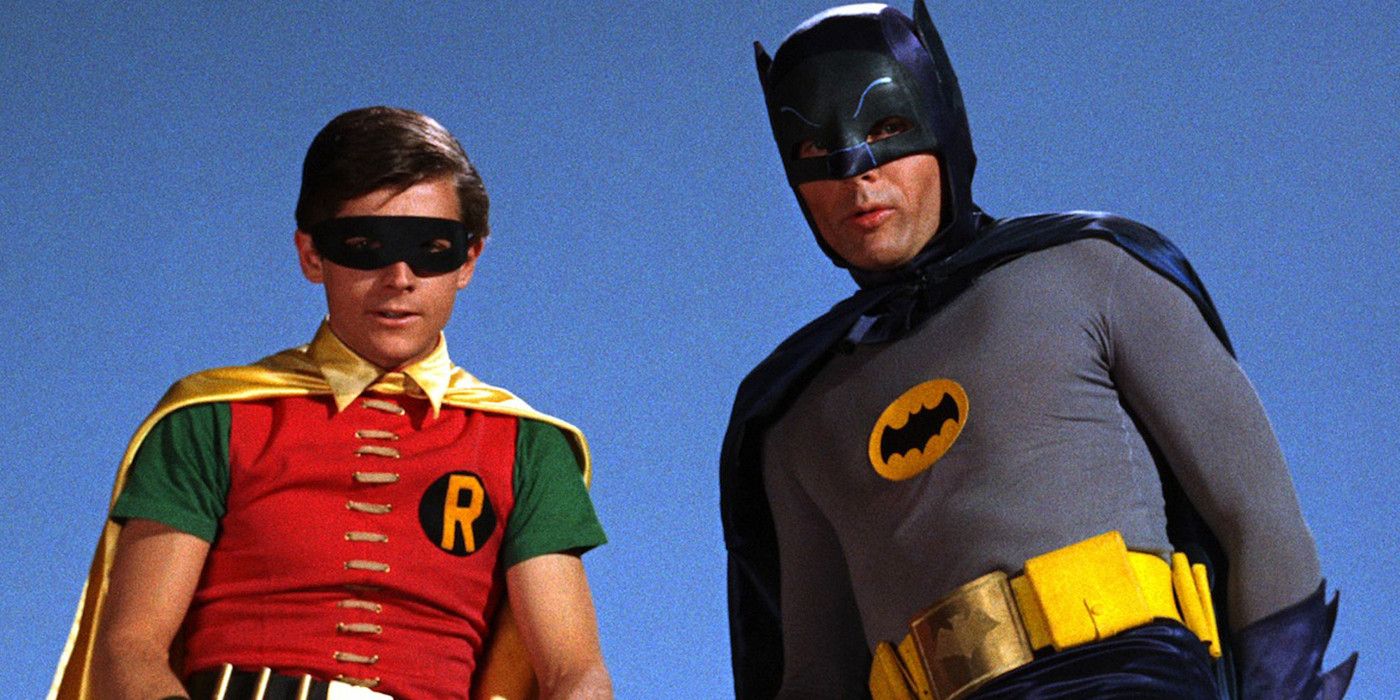 If "Crisis" is using Batman and Robin actors who are both over 60, this may not be a coincidence. The two could be from the same universe, and may be paired together in the crossover, as opposed to being from two separate timelines. Conroy's role has been described as a "special guest appearance from the future". This "special guest appearance" could incorporate Ward's character as well. What hasn't been said about his character is whether or not Conroy is any version of Batman. So far, it's only been confirmed that Conroy is playing Bruce Wayne, which could mean his Bruce Wayne is someone who never became a vigilante. So if Conroy is Adam West's character, it would give the Arrowverse its first actual Batman.
Without Adam West, "Crisis on Infinite Earths" can't perfectly recreate the Dynamic Duo from the '60s series. But, it could be that if the point was to use an actor who can play someone as iconic as Adam West's Batman, their only option was the next best thing, which is of course Kevin Conroy. Conroy has been associated with Batman for over 25 years, making him an ideal choice to play the Caped Crusader.
More: Theory: Arrowverse's Crisis Will Make Christopher Reeve Superman Prime
0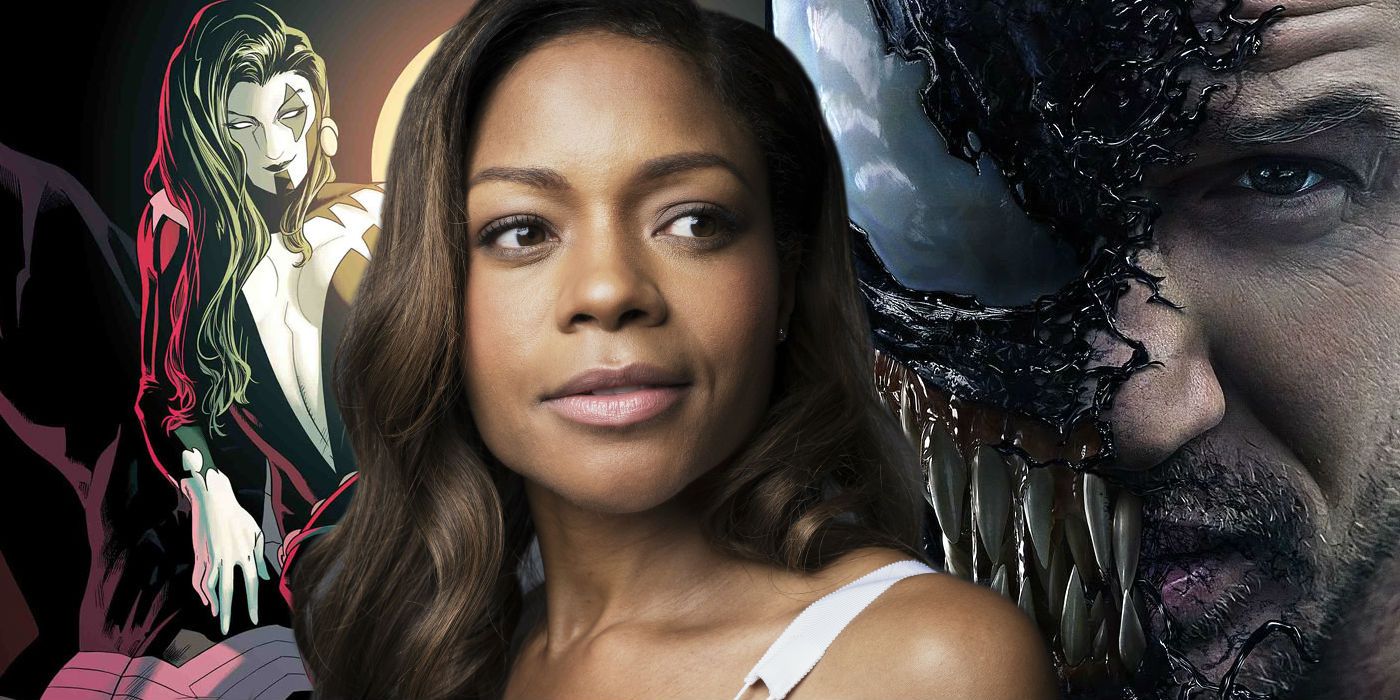 Naomie Harris is in talks to play the villain Shriek in Venom 2. Sony is moving forward with their plans for a sequel to 2018's surprise hit movie Venom, which earned over $800 million worldwide and kicked off plans to launch a new cinematic universe with their Marvel characters. Tom Hardy will be back to star as Eddie Brock aka Venom, who will square off against Woody Harrelson's Cletus Kasady aka Carnage, as set up in the film's post-credits tease.
Beyond this story point, details on Venom 2 have only recently started to surface after a long period without much movement. Andy Serkis was hired to direct the film earlier this year, taking over for Ruben Fleischer, and will do so based on a script by Kelly Marcel (who co-wrote the first film). While the majority of the film will be centered around Venom and Carnage, it was recently revealed that another Marvel villain, Shriek, will appear in Venom 2. Showing just how quickly Hollywood can move, we now may know who will play her.
Related: Venom 2: What Andy Serkis' Previous Movies Reveal About The Sequel
According to Variety, Naomie Harris is in talks to play Shriek in Venom 2. Shriek will be Carnage's romantic interest in the film just as she is in the comics, which should give Harris a substantial role in the sequel. This casting does go against reports of what level of actress Sony was looking at for the role, as they were said to be "looking mostly at unknowns" just a few days ago. Harris is far from an unknown, so it is possible that she only recently emerged as an option for the role.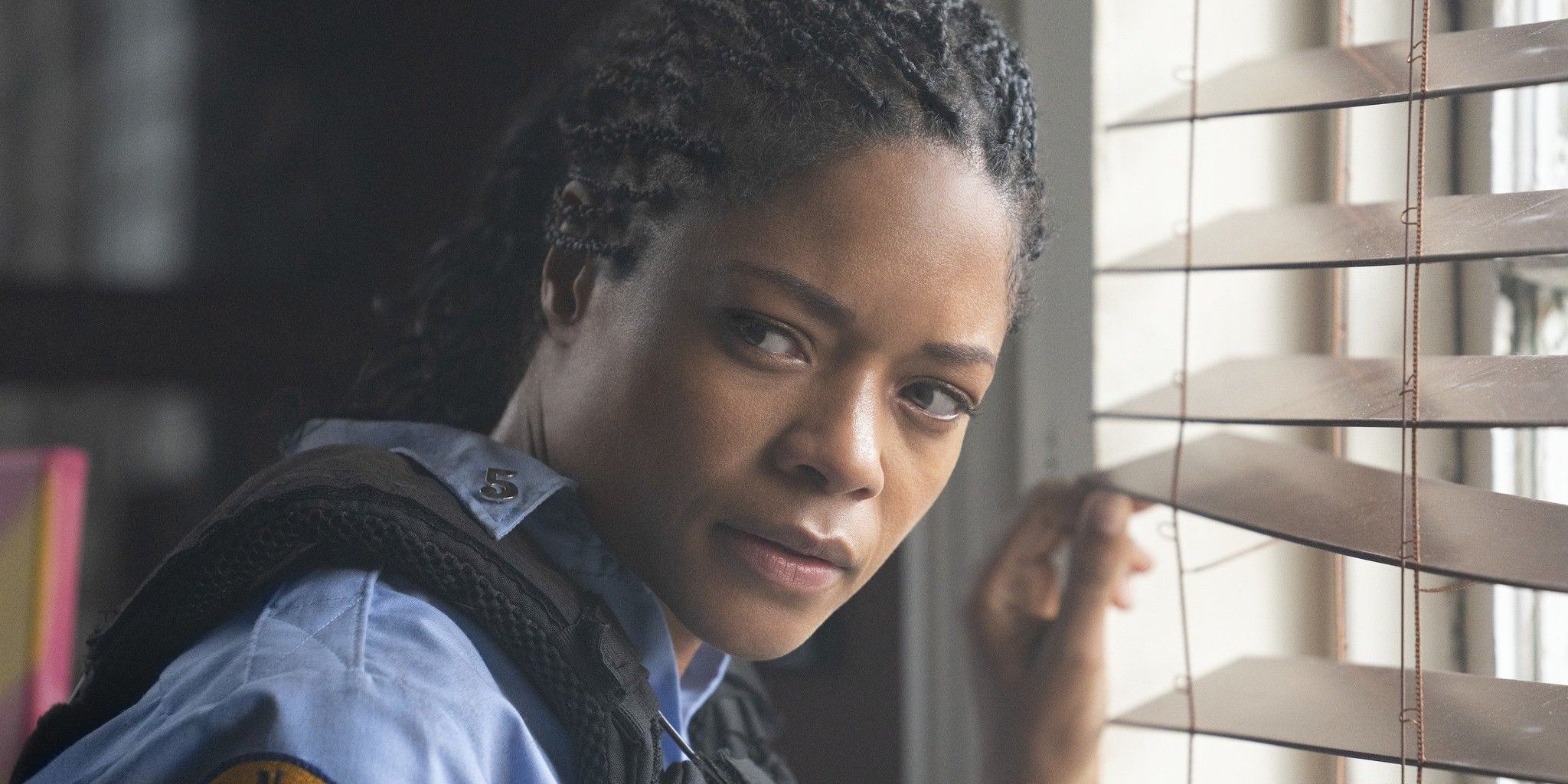 After starting her career on TV, one of Harris' first notable roles came in 28 Days Later... in 2002. She went on to star in Miami Vice and Pirates of the Caribbean: At World's End. The role she is arguably best known for, though, is as Moneypenny in the Daniel Craig Bond movies. She made her debut in Skyfall and reprised the role for Spectre and will do so again in next year's No Time To Die. Harris was also nominated for a Best Supporting Actress Oscar for her work in 2016's Moonlight. The combination of dramatic and blockbuster roles has given her a varied filmography, with Venom 2 now slated to be her first comic book movie.
As long as the deal closes for Harris to play Shriek in Venom 2, she will mark the first piece of casting to come for Serkis' take. Beyond Hardy and Harrelson, Michelle Williams is the only other cast member confirmed, and she'll reprise her role from the first film. With production expected to begin early next year, the next few months should be filled with more updates on the casting process for Venom 2. And who knows, maybe one of the announcements will be that Tom Holland will make an appearance as Spider-Man as part of Sony and Disney's new deal to share the character.
MORE: Sony and Marvel's NEW Spider-Man Deal Explained
Source: Variety
0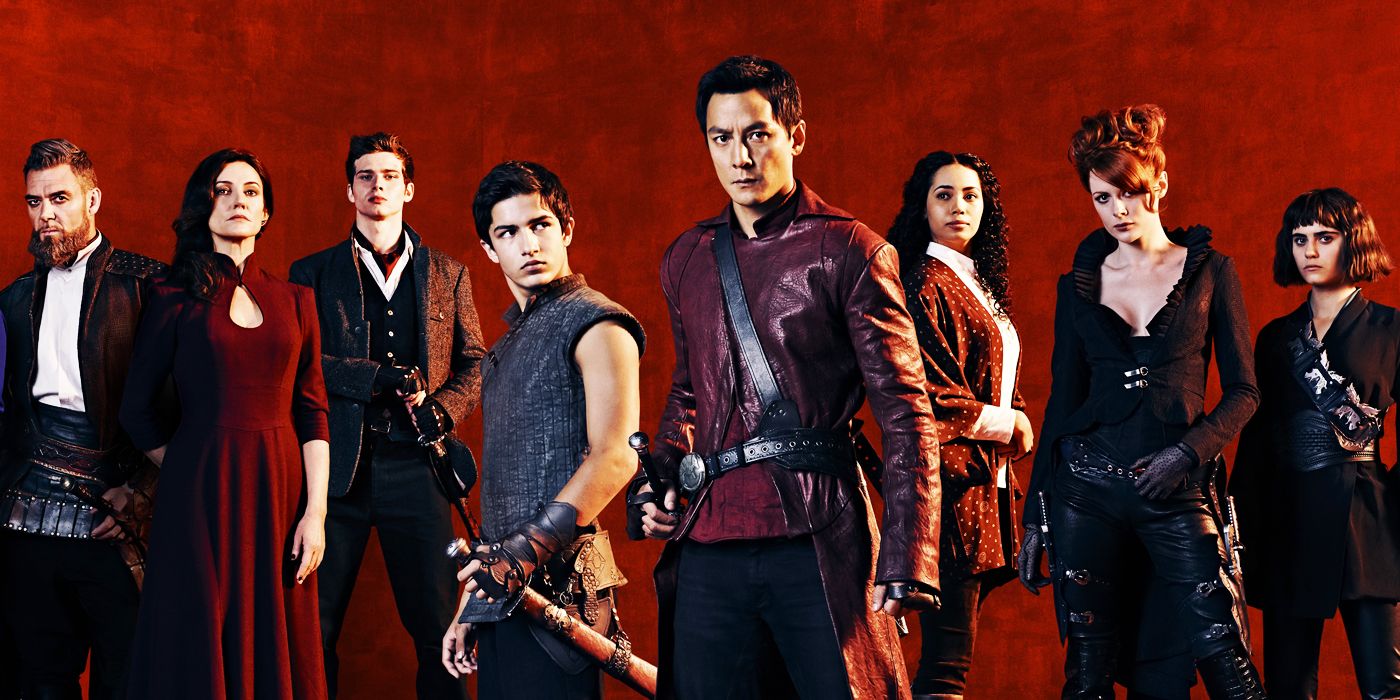 Here's a guide to the Into The Badlands cast and the characters they play. Into The Badlands debuted on AMC in 2015 and aired its third and final season in the spring of 2019. Following in the footsteps of the AMC post-apocalyptic programming trend set by The Walking Dead and its spinoffs, Into The Badlands is set in a dystopian future some 500 years after a war destroyed much of human civilization.
In the aftermath, a feudal society has been established in an area of the American Midwest known as the Badlands which is divided into several territories ruled by ruthless Barons. Those territories have a strict hierarchy in place, with the Barons served by a slave-like workforce called Cogs and trafficked sex slaves known as Dolls. To maintain law and order, each of the Barons have a squad of assassins known as Clippers who are highly skilled and loyal warriors who rely on their martial arts skills to fight since guns are outlawed in the Badlands.
Related: Into The Badlands' Ending Explained
The series follows Sunny, the deadliest clipper in the Badlands, as his loyalty is tested after saving the life of an orphaned teen boy called M.K., who possesses magical powers and has knowledge of a legendary city beyond the bounds of the Badlands. Here's a guide to the main cast of Into The Badlands.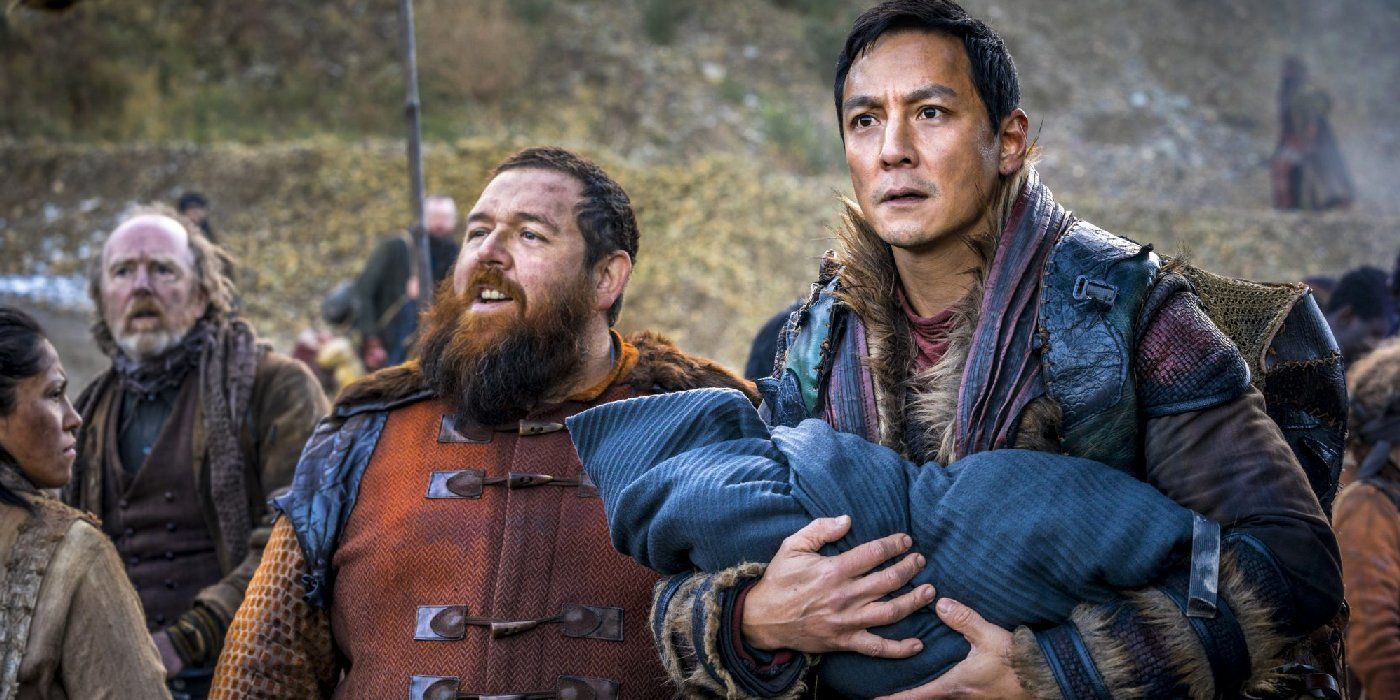 Daniel Wu – Sunny
Sunny (Daniel Wu) has a reputation as the deadliest of all Clippers and serves Quinn, the most powerful Baron in the Badlands. As a Regent (the highest-ranking Clippers), Sunny acts as Quinn's right-hand man and confidant. Until that is, a chance meeting with M.K. and finding out about his secret girlfriend Veil's forbidden pregnancy leads him on a quest beyond the Badlands.
Aramis Knight – M.K.
Aramis Knight plays M.K. – a mysterious teenage boy with inexplicable powers that make him a valuable commodity to the Badlands' Barons. After Sunny saves M.K.'s life and discovers they are both connected to the legendary lost city of Azra, Sunny becomes M.K.'s mentor.
Orla Brady – Lydia
Played by Irish actress Orla Brady (American Horror Story: 1984), Lydia was Baron Quinn's first wife. After Quinn's second wife Jade is poisoned, Lydia is blamed and exiled from her former territory where she forms other allegiances.
Emily Beecham – The Widow
Also known as Minerva, The Widow (Emily Beecham) is the newest Baron in the Badlands.  She rose to power after killing the previous baron of her territory – her husband – and has a vested interest in M.K. and his powers.
Ally Ioannides – Tilda
Tilda (Parenthood's Ally Ioannides) is The Widow's pseudo-adopted daughter and a highly skilled teenage assassin who later rises to the rank of Regent.
Nick Frost – Bajie
Nick Frost of the Cornetto Trilogy fame rounds out the main cast of Into The Badlands as Bajie, a prison escapee who forms an unlikely alliance with Sunny.
Next: Will There Be An Into The Badlands Season 4? It's Possible
0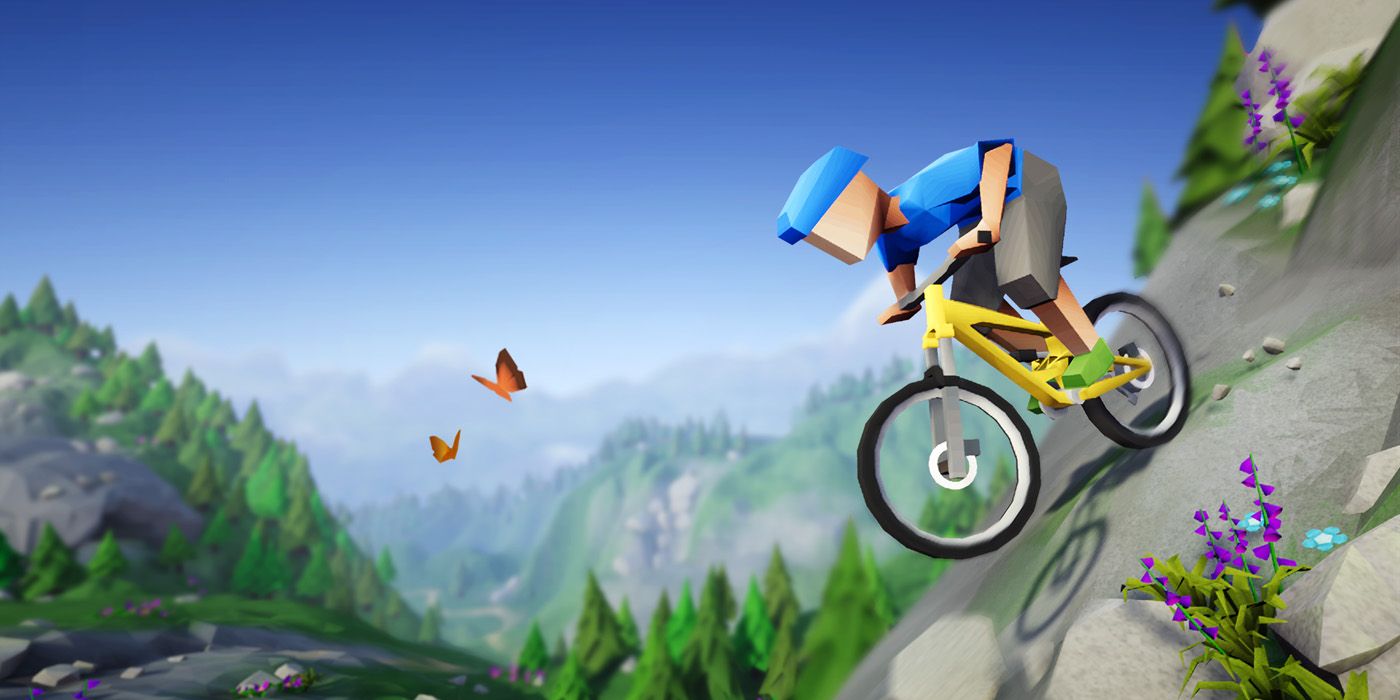 Lonely Mountains: Downhill might not sound like much on the surface, but this little mountain biking game offers some serious and addictive fun.
No one has ever stated they needed a mountain biking game, but that is precisely what Lonely Mountains: Downhill is. The official description describes it as a mountain biking game that takes a "thrilling ride down an unspoiled mountain landscape." And although that doesn't scream excitement, Lonely Mountains: Downhill is one of the most fun games to ever land on consoles and PC.
There is so much to Lonely Mountains: Downhill that the description doesn't cover. The most important detail, though, is that this is a game that will please everyone. Gameplay involves riding a mountain bike down various mountain trails, but players get to choose exactly how they want to do that. Players who enjoy excitement can take on time trials and try to get down the mountain as fast as possible to earn rewards, such as new bikes and outfits. Players who like to explore can take their time going down the mountain and stray off the path and try to find hidden areas, such as places where their biker can chill out and take a rest. Each trail comes with its own set of challenges, including timed missions, as well as challenges that reward players for not crashing more than a certain number of times.
Related: Ring Fit Adventure Review - The Most Fun You'll Ever Have Getting Fit
And here's the thing: crashing will happen. Going down a mountain at breakneck speed on a bike is asking for trouble, but the crashes themselves are kind of fun, too. There's often blood and ragdoll effects that might have players deliberately jumping off high cliffs to see what might happen. Even failing in Lonely Mountains: Downhill is entertaining. Fortunately, this game also has checkpoints, so when crashes do occur, the player only goes back to the most recent checkpoint.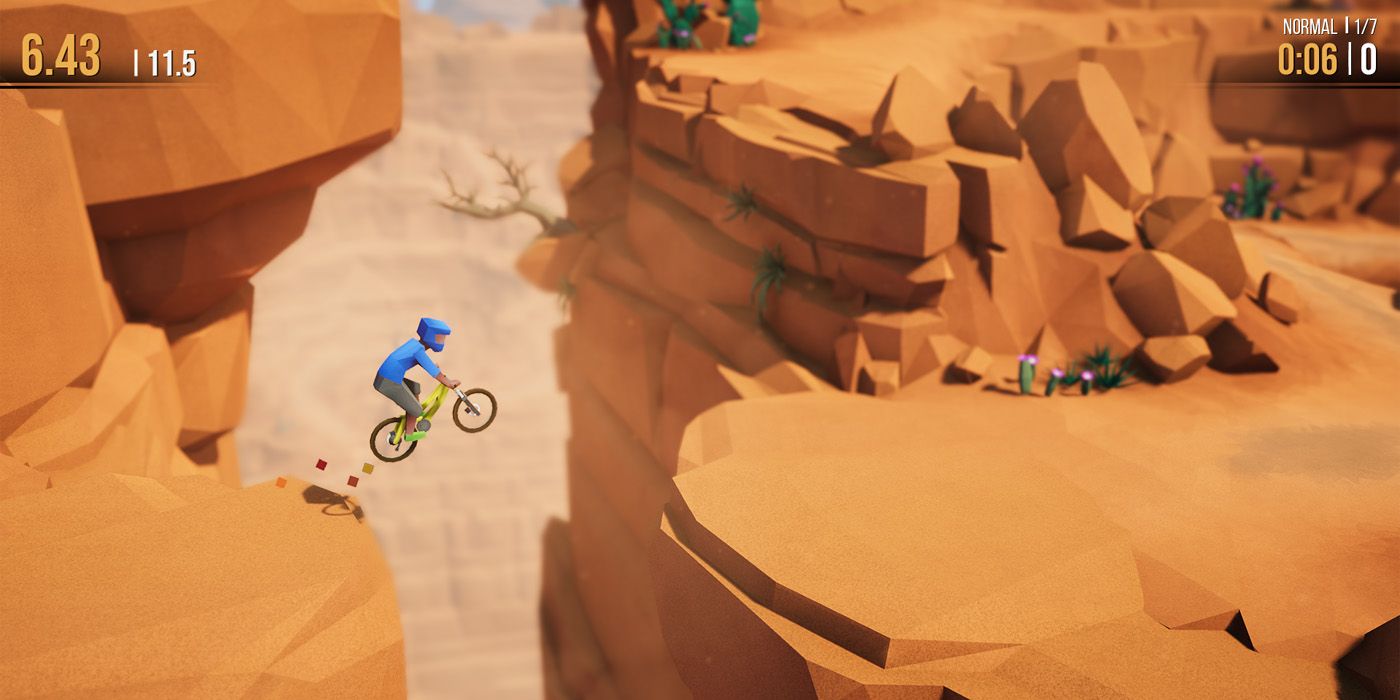 Lonely Mountains: Downhill would not work, though, without good controls. Players will find the controls intuitive, and it's simple to steer, brake, pedal and sprint. Players can earn parts to build a variety of bikes, too. This includes models that are good at high speeds, bikes that are good for jumping and bikes that can handle more rugged terrain. Each bike might have certain limits, but they all respond well to the game's controls at the player's fingertips.
Lonely Mountains: Downhill features a blocky graphic style, but it works well with the mountain settings. The camera views everything from a third-person perspective, so there are times when a tree might block the view, meaning that a player can go off a cliff without realizing it until it's too late, but perhaps that's part of the challenge. Instead of music, the game's sounds are the kind of quiet nature sounds one might expect should they find themselves on a real mountain. That adds a serene element to the title, one that explorers will appreciate as they try to discover all the hidden nooks and crannies of each level.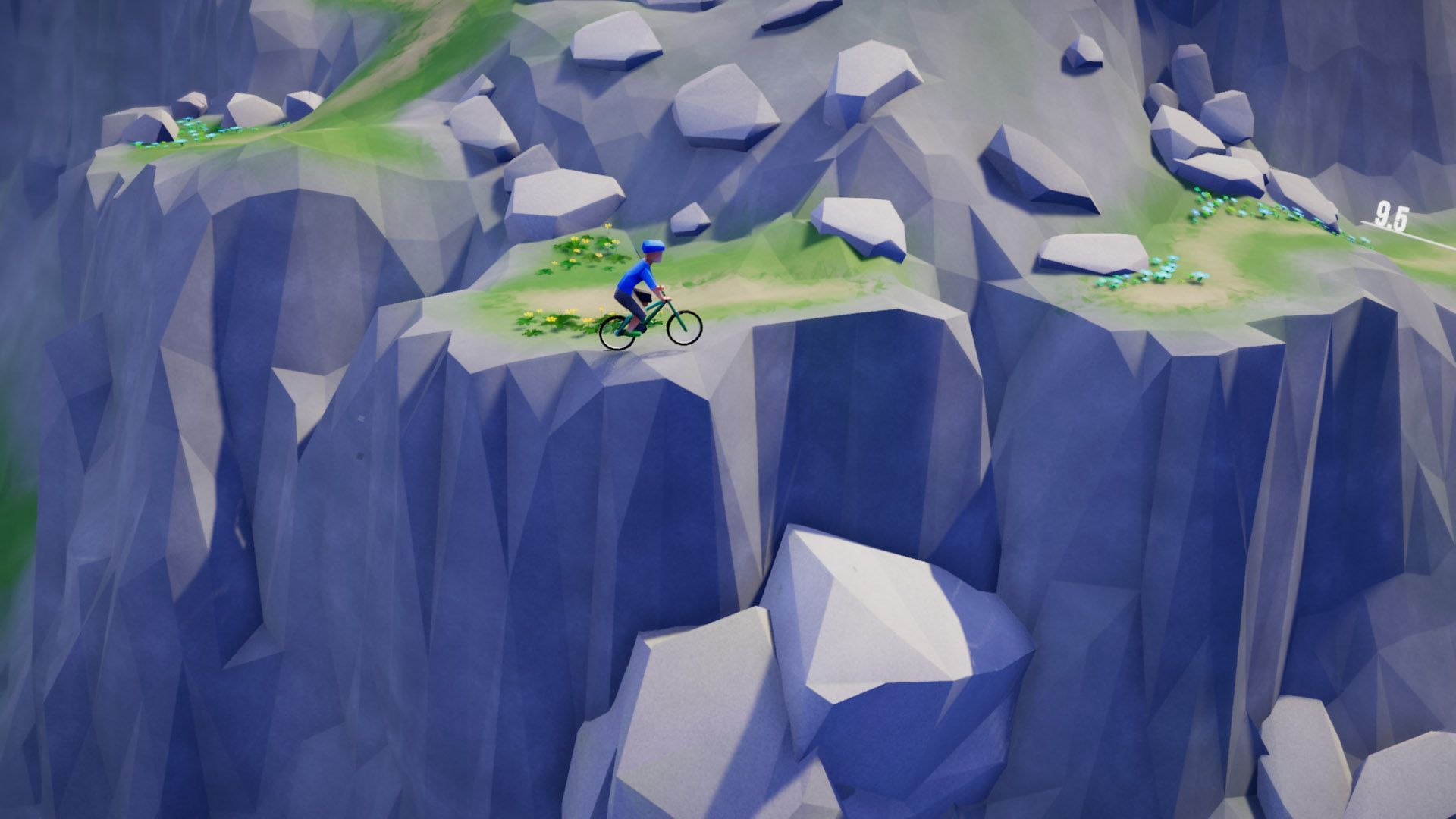 Lonely Mountains: Downhill offers a great deal of seriously addictive fun and is something that players can enjoy for hours on end.
Next: Fortnite Chapter 2 is Live - Here's How to Swim and Fish Like A Pro
Lonely Mountains: Downhill is available on Oct. 23 for PC (via Steam), PlayStation 4, Xbox One and Nintendo Switch. Screen Rant was provided a PS4 code for the purposes of this review.
0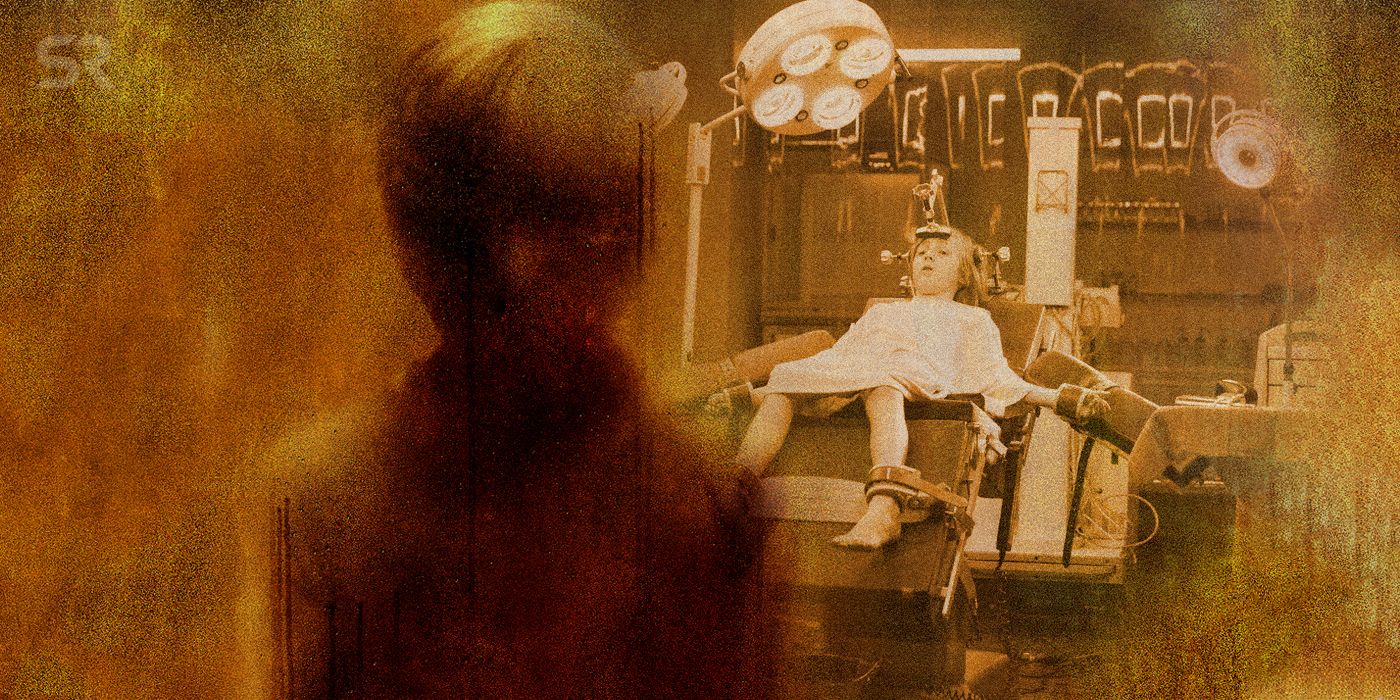 In Netflix's new horror film Eli, a boy with an autoimmune disorder (Charlie Shotwell) is taken to a remote treatment center in a last-ditch hope to cure his condition - but the ending reveals that there's more to his illness than meets the eye. Directed by Ciarán Foy, Eli stars Lili Taylor as the enigmatic Dr. Horn, Max Martini and Kelly Reilly as Eli's parents, Paul and Rose, and Stranger Things' Sadie Sink as a local girl called Haley, who befriends Eli through the glass of the conservatory.
Eli is told that he has to undergo a series of three treatments to correct his gene mutation, but the first two seem to make him even sicker than before. To make matters worse, he's plagued by the ghosts of previous patients, who suggest that he's being lied to and at one point try to drag him outside. Eli realizes that the word "LIE" the ghosts are spelling out actually says "317" when viewed upside-down, and with a little prompting from Haley deduces that it most be the code to the medical wing. He goes there, and finds medical records showing that all three previous patients died after receiving the third treatment.
Related: Netflix: The Best TV Shows & Movies This Weekend (October 18)
Despite Eli's protests, he is dragged to the medical wing. He manages to escape and flees to Dr. Horn's room, where he discovers a secret passage leading down to a strange chamber. Inside is an altar and a pit covered by a stone with a religious symbol on it. Before he can make sense of what's happening, he's locked inside the chamber by Dr. Horn. Exposed to non-purified air, Eli starts to hyperventilate, his skin turning red, until eventually he collapses. He doesn't die, however - because he doesn't really have an autoimmune disease at all.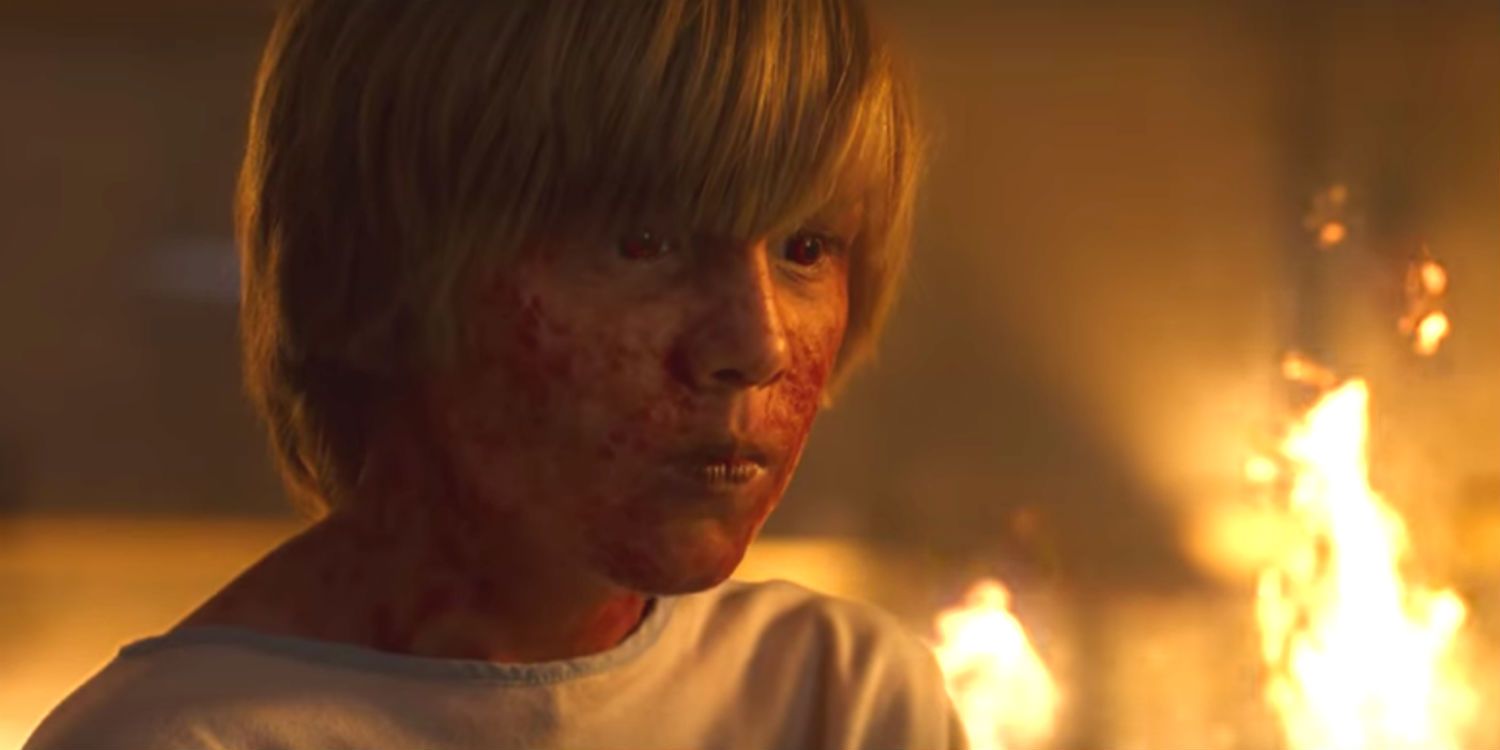 Eli's ending twist is that Dr. Horn isn't just a doctor, but a nun, and she's been trying to use gene editing to rid the Devil's children of their corruption. Unfortunately she hasn't had much luck so far, as Rose learns when she discovers the bodies of the three previous patients in the ritual chamber's pit, their bodies wrapped and covered with symbols to prevent their evil escaping (unsuccessfully, as it turns out). A tearful Rose later reveals to Eli that when she was having trouble getting pregnant, her prayers were ignored by God, so she started praying to the Devil instead. He offered to give her a son, promising that Eli wouldn't be like him - which was, of course, a lie. This explains why Paul acted colder towards Eli: he knows that he's not his real son, but the result of an unholy affair with the Devil.
The "treatments" that Dr. Horn has been carrying out are a mix of medicine and exorcism. Eli's IV drip was actually holy water, and the injections he was given were tannis root, designed to suppress his true nature while Dr. Horn worked on his genes. When it's clear that the treatment has failed once again, Dr. Horn offers to at least save Eli's soul by performing a rite and killing him with a holy dagger. Paul restrains a distraught Rose after she tries to release Eli, and the ritual is performed, but Eli uses his telekinetic powers to stop the dagger from piercing his chest. He then puppeteers the bodies of Dr. Horn and her nurses, turning them upside down with their arms spread to form an inverted cross, before setting them on fire.
Paul tries to stab Eli with the dagger to complete the ritual, but Eli stops him and uses his powers to crush Paul's skull. With red skin and demonic eyes, he sets the house on fire and leaves - sparing only Rose, who tried to help him and begs for forgiveness for everything she's done to him. But Rose isn't Eli's only ally in the world.
Related: The 25 Best Films on Netflix Right Now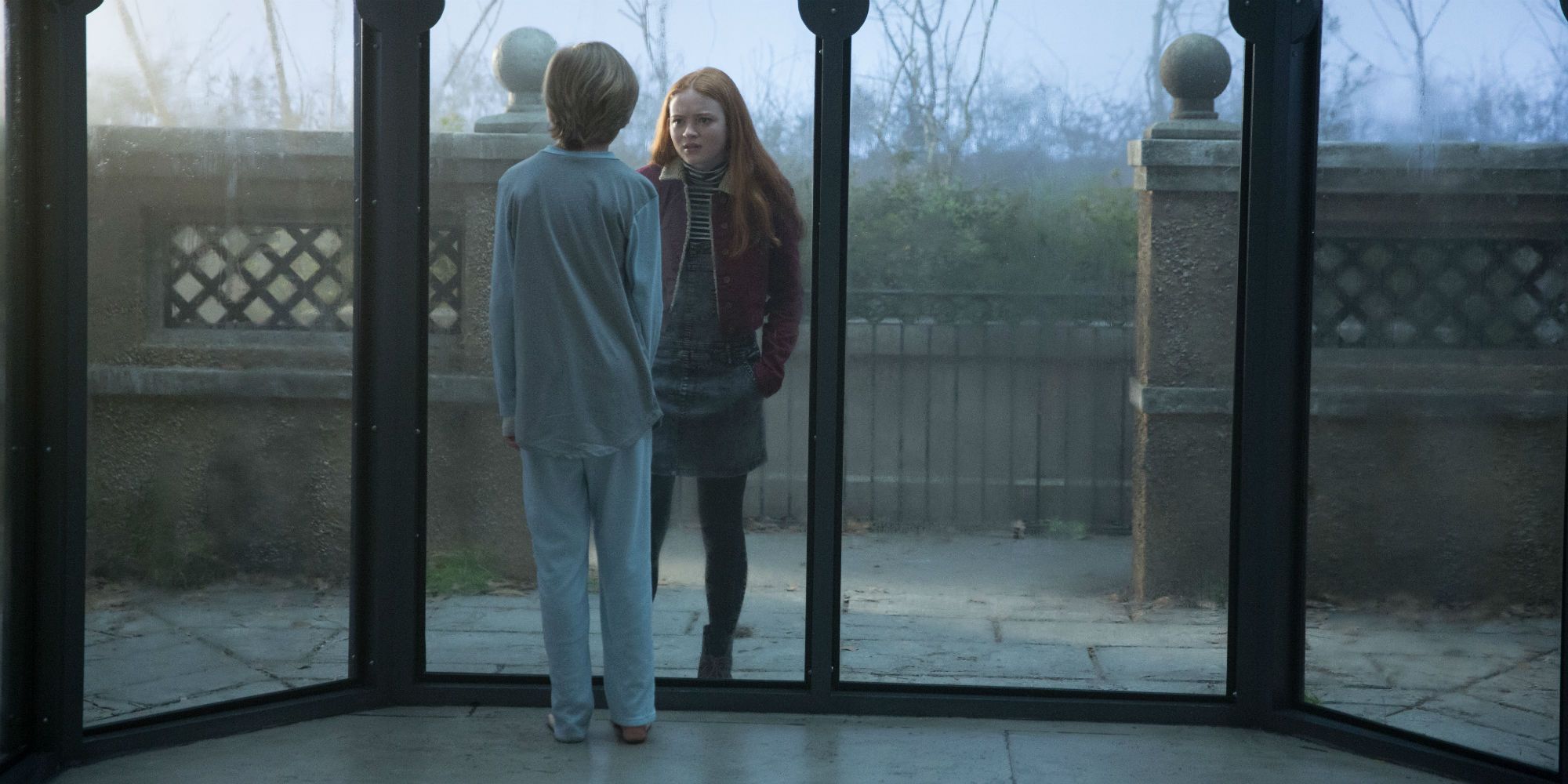 Through Eli, it's suggested many times that there's more to Haley than just a bored local girl. She knows exactly where Eli's room is, throwing rocks at the window to get his attention, and when he first goes to meet her at the conservatory she shows him a "magic trick" where she sets a twig on fire in her hand without being burned by the flames. She also says that Dr. Horn doesn't like her and won't let her in the building. It's Haley that assures Eli other patients have seen ghosts as well, and she first suggests that the number "317" might be a code for a door. When Eli tries to escape before his final treatment, Haley encourages him, telling him, "You're so much stronger than the others."
After Eli escapes, Haley is outside waiting for him. She explains that she's also one of the Devil's children, and that the three previous patients were their half-siblings. She couldn't actually tell Eli the truth or break him out of the house, because their father insists on his children earning their place, but she could guide him in the right direction. After he frees himself, she offers to take him to their father - and instructs Rose, who has now accepted Eli's true nature, to drive the car.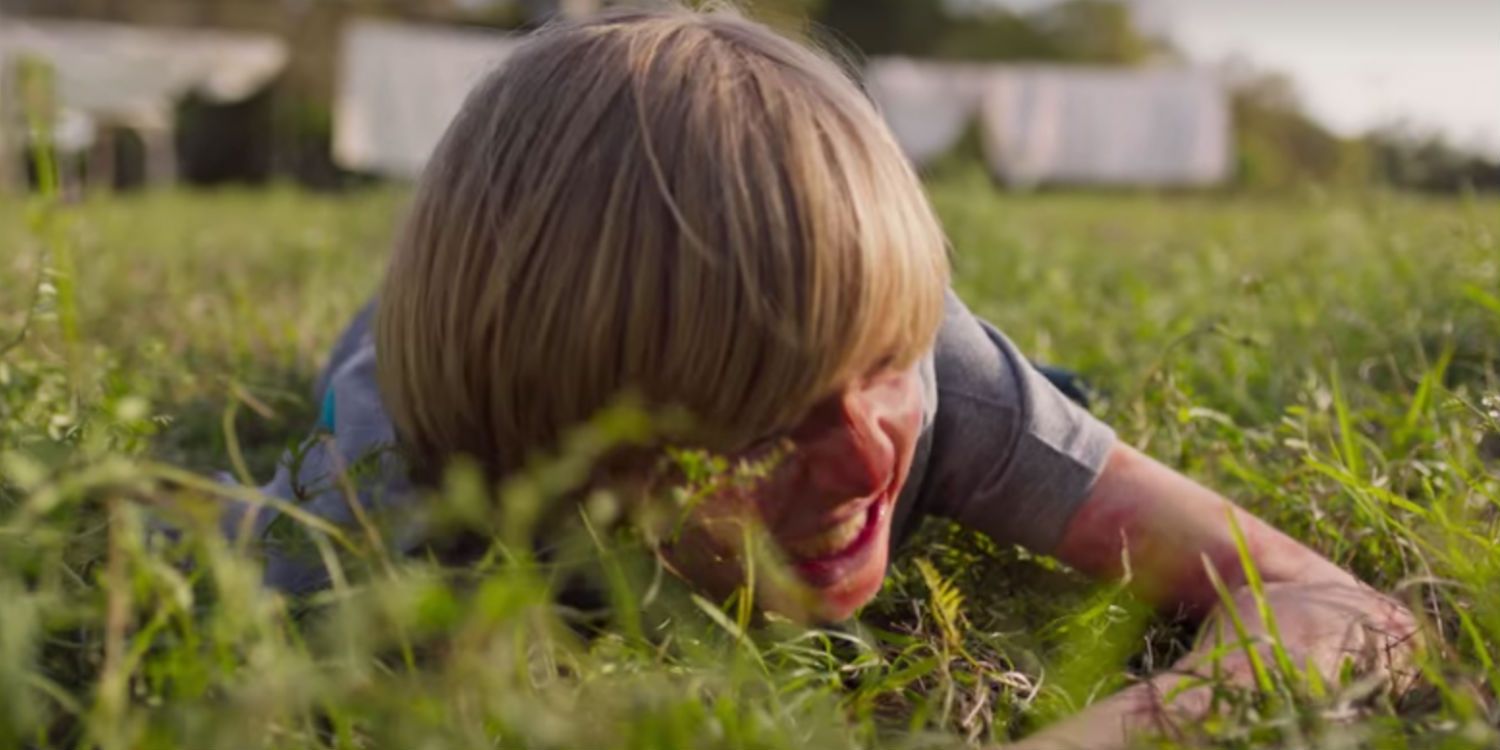 One detail that isn't explicitly explained in Eli's ending is why exactly he appeared to have a strong allergic reaction when exposed to normal air, even by a simple tear in his Hazmat suit. Dr. Horn tells him that his sickness doesn't come from without, but from within, and she also reveals that she's been working with his parents for a long time. Putting all this together, it's possible to conclude that there was an extra element to Eli's bubble room at home, his Hazmat suit, and even to the airlock in Dr. Horn's house: they weren't simply keeping the air purified from germs or dust, but were religiously reinforced to keep Eli in purified "holy air" that prevented his true self from emerging.
After killing everyone except his mother and setting fire to the house, Eli steps outside and his red skin and demonic eyes fade away, indicating that the allergic reactions he's been having were simply the first stage of a transition that his parents had previously managed to prevent being completed. With the full knowledge and understanding of what he is, he's able to be like Haley: appearing normal to hide his demonic side. As for what he will do once free... well, it's probably nothing good.
Screen Rant's RSS Feed