Screen Rant
This user hasn't shared any profile information
Posts by Screen Rant
0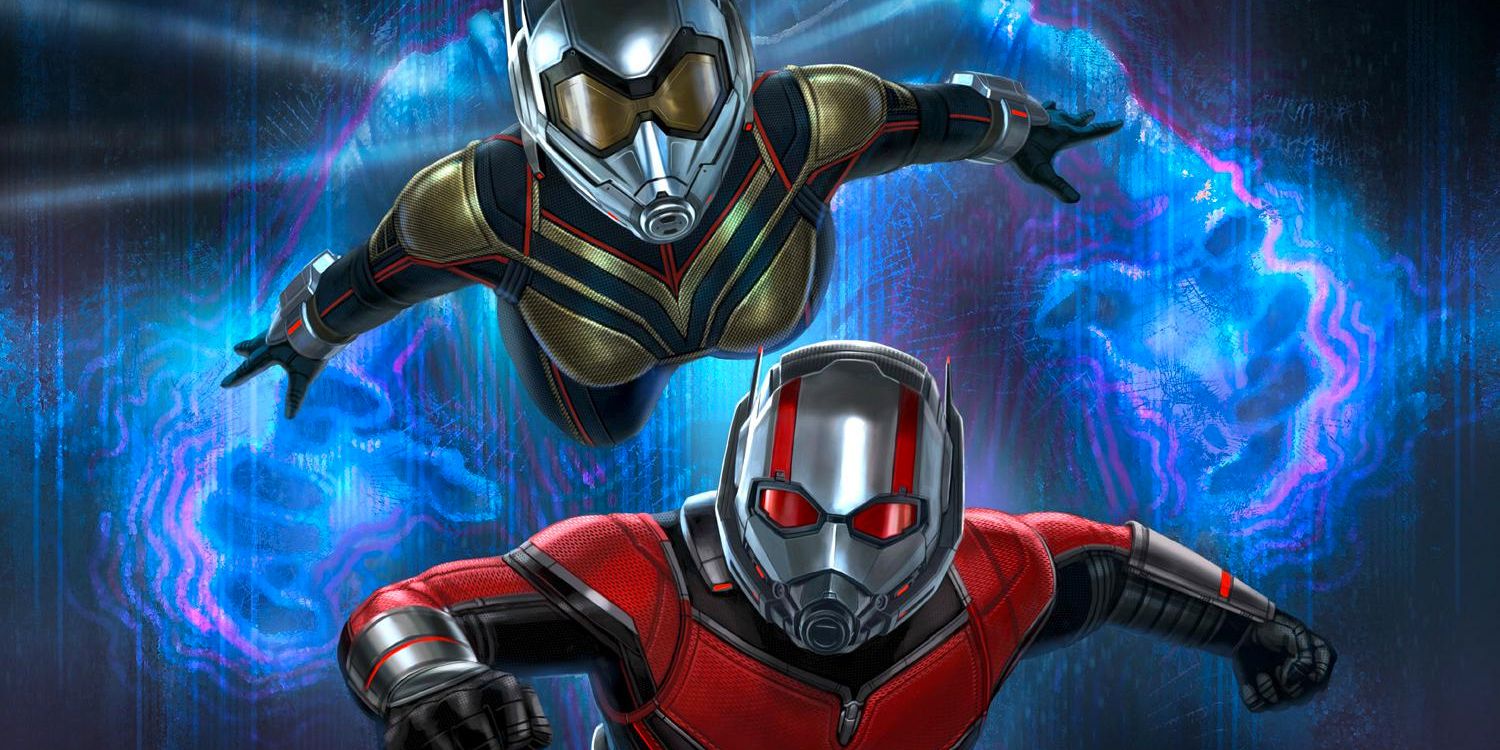 Marvel Studios' latest blockbuster sequel Ant-Man & The Wasp runs for exactly one minute longer than the first Ant-Man, according to press materials. Ant-Man & The Wasp will of course be Marvel Studios' third entry into the MCU canon in 2018, after February's mega hit Black Panther, and April's seismic smash Avengers: Infinity War. Featuring Paul Rudd returning as the current iteration of Ant-Man, Evangeline Lilly's Hope Van Dyne officially assuming the identity of The Wasp, and Michael Douglas as genius inventor - and original Ant-Man - Hank Pym, Ant-Man & The Wasp heads to theaters with high expectations from fans, and hope that it can somehow live up to its 2018 predecessors.
While Ant-Man & The Wasp's plot is still vague - Marvel Studios just loves keeping fans guessing - it's at least known that the sequel sees the titular duo team up to take down new villain Ghost, a criminal who gains dangerous abilities after stealing some of Pym's tech. Another goal the Pyms and Scott Lang seek to accomplish is the rescue of Hope's mom and Hank's wife Janet Van Dyne, who has spent decades lost within the quantum realm. In a terrific bit of casting, Janet - the original Wasp - is being played by Michelle Pfieffer, who memorably played Catwoman in Tim Burton's 1992 sequel Batman Returns.
As revealed by Marvel Studios' press materials for the film, Ant-Man & The Wasp runs 118 minutes in length, as opposed to the 117 minute running time of 2015's original Ant-Man movie. That's understandably quite a bit shorter than Infinity War, Marvel Studios' longest film to date, and one that featured nearly every hero in the franchise outside of Ant-Man and The Wasp. It's also a lot shorter than Black Panther, which came in at 134 minutes in length after regaling audiences with T'Challa's epic tale of gaining a kingdom, losing it, then gaining it again.
Proving that the common misconception of superhero movie running times only getting longer since the dawn of the MCU isn't entirely accurate, Ant-Man & The Wasp is also shorter than 2008's MCU kickoff movie Iron Man, which ran for 126 minutes. In fact, Ant-Man & The Wasp is one of the shortest films in the entire MCU canon to date, with only 2008's The Incredible Hulk, 2011's first Thor film and its 2013 sequel Thor: The Dark World, the aforementioned first Ant-Man, and 2016's Doctor Strange getting in and out in less time. When it comes specifically to the second film in an MCU sub-franchise, only Thor: The Dark World is shorter - by three minutes - as Iron Man 2, Captain America: The Winter Soldier, Avengers: Age of Ultron, and Guardians of the Galaxy Vol. 2 all easily surpass the 2-hour mark.
In many ways, Ant-Man & The Wasp's relative brevity when compared to other MCU films may be exactly what fans need after the emotionally exhausting, but endlessly thrilling ride that was Avengers: Infinity War. While Scott Lang's second headlining adventure is suspected to have larger ties to what's to come in Avengers 4, for the most part, Ant-Man & The Wasp is almost like the MCU equivalent of a "breather" episode, designed to amuse and delight fans while they recover from seeing many of their favorite heroes die.
Source: Marvel Studios
The post Ant-Man & The Wasp Is One Minute Longer Than The First Movie appeared first on ScreenRant
0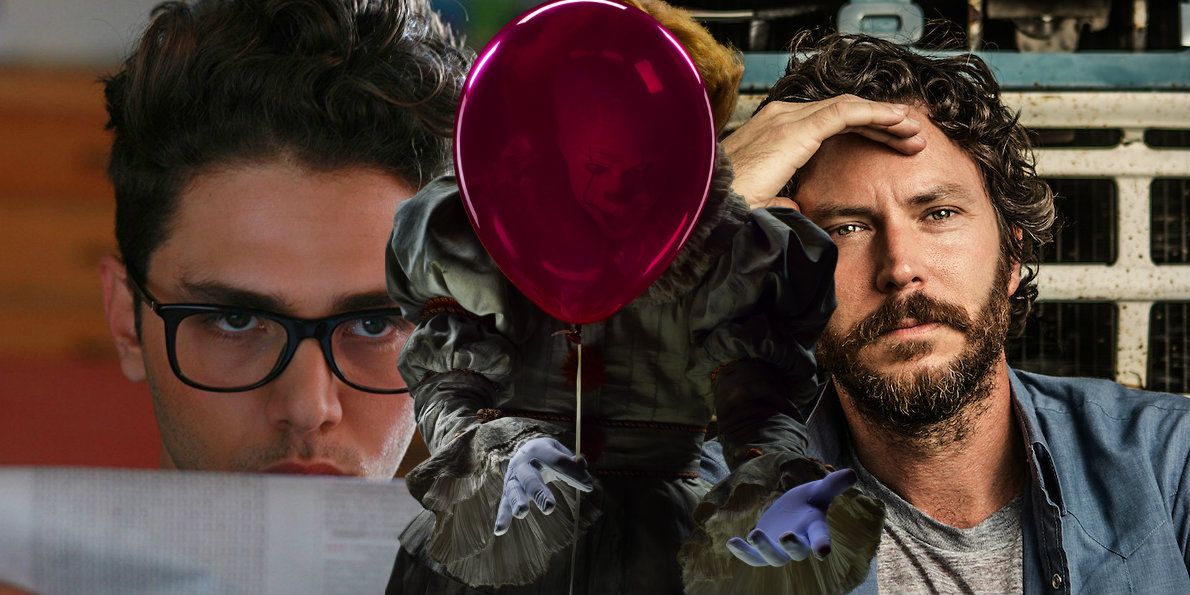 Andrés Muschietti's horror movie sequel IT: Chapter 2 has added Xavier Dolan and Will Beinbrink to its supporting cast. The followup to last year's IT adaptation began production this week, with James McAvoy, Jessica Chastain, and Isaiah Mustafa among the actors playing grown-up versions of the Losers' Club from the first movie. Muschietti is directing from a script that was written by IT scribe Gary Dauberman and based on the second half of Stephen King's source material (which the original movie, aka. IT: Chapter 1, left for the sequel to adapt).
IT: Chapter 2 picks up in 2016 (e.g. 27 years after the first movie), as the now grown-up Losers' Club reunites to return to Derry, Maine, once it becomes clear that Pennywise the Dancing Clown (Bill Skarsgård) has re-emerged and is feasting on the town's citizens yet again. With all seven adult Losers having now been cast, the latest IT: Chapter 2 update concerns two actors playing small, but key roles in the sequel.
Deadline reports that Dolan (I Killed My Mother, Tom at the Farm) and Beinbrink (Queen of the South) are playing Adrian Mellon and Tom Rogan, respectively, in the IT sequel. In King's original book, Mellon is a gay man who is assaulted by three men at Derry's annual carnival and thrown over the Kissing Bridge, only for Pennywise to emerge and slaughter him. Rogan, on the other hand, is the abusive fellow whom Beverly Marsh (Chastain) has been seeing when the story catches up with her as an adult.
By the sound of it, Adrian Mellon's murder will serve as the event that sets IT: Chapter 2's larger plot in motion. In King's book, the police of Derry (spurred on by Pennywise's evil, which continues to infect the town) refuse to investigate Mellon's death further and write it off as a freak accident rather than a hate-crime, even after Mellon's assailants confess to seeing Pennywise at the scene of the crime. This leads to Mike Hanlon (Mustafa), who is the only Loser still living in Derry after all these years, realizing the truth and contacting his old friends, so that they may come together again and defeat Pennywise once and for all.
Between homophobia, domestic abuse, and lingering trauma from childhood, IT: Chapter 2 will be even more intense and mature than the first IT, in terms of subject matter alone. That's also a fitting reflection of the new issues the Losers will be grappling with as adults in the film, and suggests the IT sequel won't be shying away from the darkest aspects of King's source material in general. For those same reasons, there's a respectable chance IT: Chapter 2 will prove to be an even more powerful horror movie parable about trauma and prejudice than its predecessor was.
Source: Deadline
The post IT: Chapter 2 Adds Xavier Dolan & Will Beinbrink to Supporting Cast appeared first on ScreenRant
0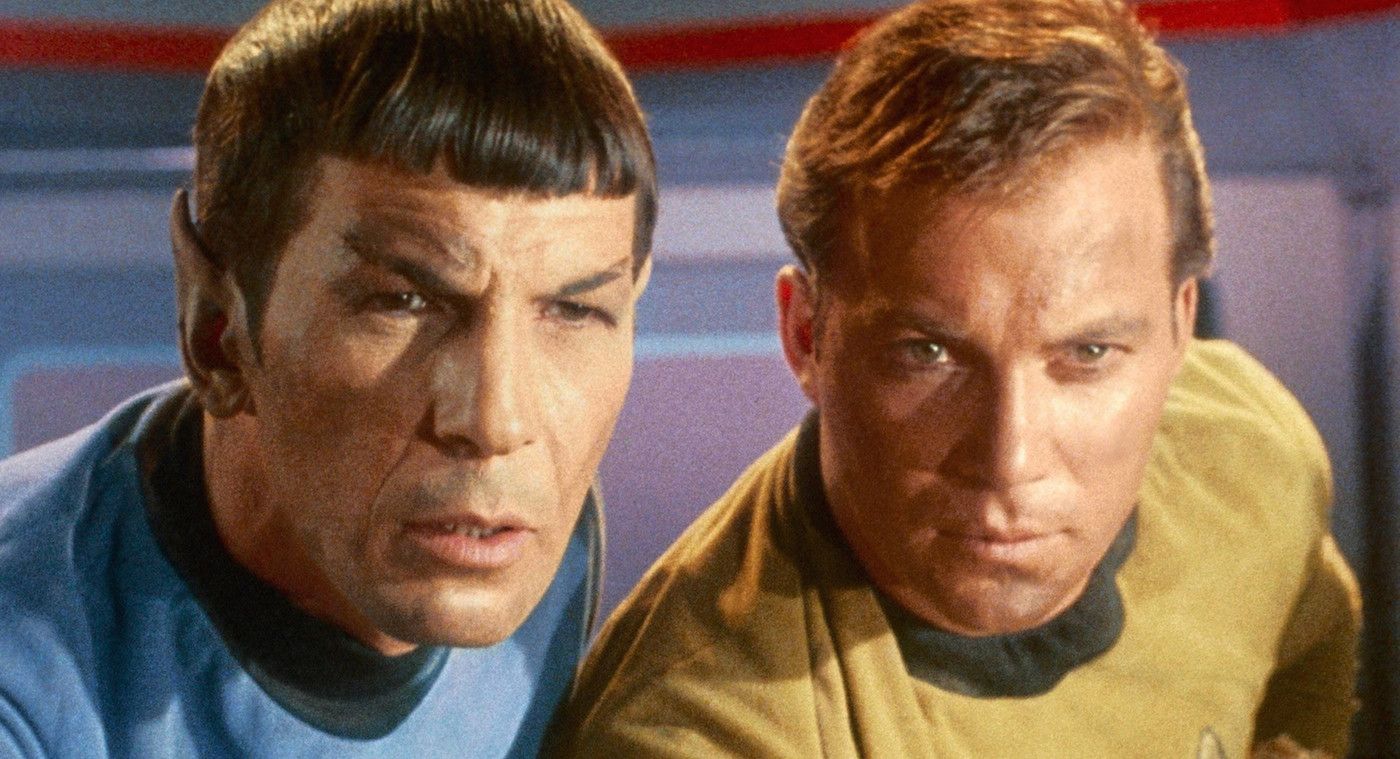 A script that is written up and greenlit for production will likely see some changes before it is filmed and hits the screen. The actors and directors who are involved with the project will have their own input and opinions on how certain scenes should play out, so the scripted dialogue will receive minor changes and edits before the cameras start rolling.
This is usually a positive change, as it's hard for even the best screenwriter to anticipate how certain speeches will sound when they are spoken by actors for the first time.
There are some actors who have a greater deal of creative control over a project than others, due to the fact that they are playing iconic roles.
For example, if you are filming the next Die Hard movie, then you have to cater to Bruce Willis, because who else are you going to get to play the role of John McClane?
The creative control that certain actors wield can also be used to diminish or expand the roles of their co-stars. There have been times when major changes have been made to movies due to these kinds of demands being made.
The producers will often have no other choice than to acquiesce to these demands, regardless of the opinions of the actors whose role has just been totally altered on the whim of a colleague.
We are here today to look at the demands of actors that resulted in their co-star's roles being changed-- from the Resident Evil franchise being threatened by professional jealousy to the vocal silence on the set of Star Trek.
Here are the 15 Actors Who Demanded Their Co-Stars' Roles Be Changed!
The post 15 Actors Who Demanded Their Co-Stars' Roles Be Changed appeared first on ScreenRant
0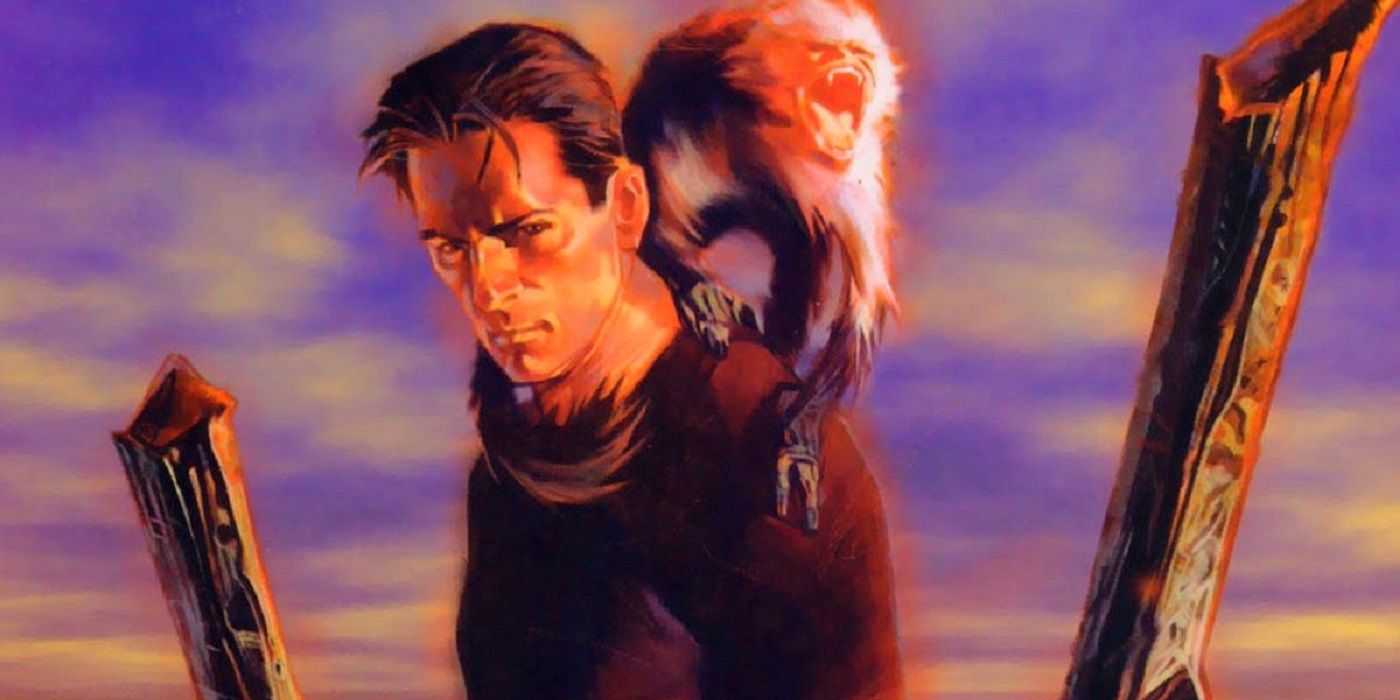 Academy Award-winning actress Jodie Foster is in negotiations to join FX's Y: The Last Man tv show. The project is finally moving forward after being stuck in development for years. FX ordered a pilot for the show, to be led by showrunner Michael Green. A script for the pilot has also been written by Green and Melina Matsoukas is set to direct it.
Y: The Last Man is a graphic novel series written by Brian K. Vaughn with art by Pia Guerra. The post-apocalyptic comic tells the story of Yorick Brown and his Capuchin monkey Ampersand, the only two survivors of an event that wipes out all living mammals with a Y chromosome. It chronicles Yorcick's journey to discover why he is the only one to have survived and the female characters who protect and help him along the way. The series ran from 2002-2008 and won the Eisner Award in 2008 for Best Continuing Series.
That Hashtag Show is reporting that Jodie Foster is in talks to join the FX adaption of the series as Yorick's mother, Jennifer Brown. In the Y: The Last Man comic, Jennifer is a congresswoman from Ohio. Her role in the government plays a large part in the series as countries around the world grapple with losing the entirety of the male race. The loss affects everything from day to day life to the future of humankind.
Foster is an incredible and talented actress with prolific range from Silence of the Lambs to the recent Hotel Artemis. Having her sign on to a role with the series would not only give it creditability, but would help keep the project moving forward. Since 2007, various film and TV adaptations have been in the works for Y: The Last Man. However, every previous project has fallen through. Having a script and an award-winning actress attached to a lead role seems like a very promising sign that this adaption might finally happen.
Y: The Last Man is more timely than ever. It focuses on how women choose to run the world without men and one man's journey of survival and understanding. It would be a great vehicle for showing off diverse female talent, with two of the lead characters in the comic, Agent 355 and Dr. Allison Mann, as women of color. (Agent 355 is African-American and Dr. Mann is Chinese and Japanese.) There are also plenty of roles for older women, such as Foster, another underrepresented group in Hollywood. Hopefully the show will also add more female talent behind the camera as well to make sure the show is truly inclusive.
Source: That Hashtag Show
The post FX's Y: The Last Man: Jodie Foster In Talks To Star appeared first on ScreenRant
0
Boots Riley's Sorry to Bother You ambitiously pushes the envelope of the sci-fi and comedy genres for a wholly unique, refreshing and hilarious film.
Boots Riley started his career in music, working as a rapper and producer throughout the '90s and '00s; he's most well known as the frontman for hip-hop group The Coup. Riley makes his theatrical directorial debut with Sorry to Bother You, which he also wrote - both the script and many of the songs featured in the film. Sorry to Bother You premiered at the 2018 Sundance Film Festival earlier this year, where it made a decisive impression on festival-goers, and the distribution rights were acquired by the auteur-focused Annapurna Pictures. Boots Riley's Sorry to Bother You ambitiously pushes the envelope of the sci-fi and comedy genres for a wholly unique, refreshing and hilarious film.
Sorry to Bother You is set in an alternate present-day Oakland, California, and follows Cassius "Cash" Green (Lakeith Stanfield). Cash is living in his uncle Sergio's (Terry Crews) garage and gets a job as a telemarketer to make rent - and help his family pay for their home. However, Cash struggles to get people to listen to him over the phone and is unable to make any sales. An older telemarketer named Langston (Danny Glover) tells Cash that he needs to start using his "white voice" in order to make sales. Cash discovers he excels at using his white voice to land sales and he aims to become one of the company's "power callers" alongside Mr. Blank (Omari Hardwick).
Meanwhile, Cash's coworker Squeeze (Steven Yeun) starts organizing efforts within the telemarketing office to unionize, recruiting Cash and Cash's friend Salvador (Jermaine Fowler). Cash's girlfriend Detroit (Tessa Thompson) also joins their movement when she gets a job at the company. However, when Cash starts making strides thanks to his white voice, his ambitions are revealed to be at odds with the unionization efforts of his friends. All the while, Cash and his friends' lives are set against the backdrop of an economy bolstered by WorryFree, a company that offers housing and food for life in exchange for labor, run by Steve Lift (Armie Hammer). With different aspects of his life in conflict with each other, Cash must decide where his priorities lay and what he'll do about them.
Sorry to Bother You is equal parts dystopian sci-fi and uproarious comedy, with a sharp message about the state of race, labor and capitalism in modern America. Riley pulls together these seemingly disparate threads for a movie that's smart, stylish and wholly enjoyable. In his directorial debut, Riley demonstrates a unique eye that brings a great deal of freshness to the film, ensuring the director has now established a name for himself in the realm of auteur filmmaking. And, along with cinematographer Doug Emmett, Sorry to Bother You features a richness of color that brings the world of Cash, especially the numerous background elements marking the film as a dystopian alternate-present, to life with a great deal of vibrancy, all while finding beauty in the everyday.
The story of Sorry to Bother You is incredibly sharp, with Riley taking it in directions that are entirely surprising and, at times, surreal. Sorry to Bother You may not be the first film to deal with the conflict that arises when the American Dream of moving up in the world conflicts with a character's morals, but Riley's film does so with a sense of irreverence so complete that Sorry to Bother You stands wholly apart from any other film tackling the same themes. In fact, at certain points there's a ridiculousness to the directions in which the story progresses that's almost unbelievable, but Riley folds it into Sorry to Bother You in a way so that these developments still fit into the slightly off-kilter world he's created. The story of Sorry to Bother You is smart, but it's also an undeniably wild journey and viewers may simply want to strap in and enjoy the ride.
Of course, Sorry to Bother You also assembles an all-star cast of both established stars and buzzworthy up-and-comers. After supporting roles in Straight Outta Compton and Get Out, Stanfield steps easily into the leading role as Cash, helping viewers to empathize with the character and follow him on his wild ride through Riley's world. Thompson, Yeun, Glover and Fowler put in compelling enough supporting performances, helping to round out and deepen the world surrounding Cash. It's Hammer, though, who stands out the most after Stanfield, offering an especially fun turn as WorryFree CEO Steve Lift. Further, the "white voices" of the various characters - played by the likes of David Cross, Steve Buscemi, Patton Oswalt and Lily James - bring a great deal of humor to the movie. It's undoubtedly a surreal aspect of Sorry to Bother You, but between the actors' and voice actors' performances, they help to ground this bizarre element and make it not only believable, but hilarious.
Sorry to Bother You is unlike anything else in Hollywood at the moment. Certainly, other filmmakers are producing sharp social satires, tackling race in modern America, and blending genres to push the envelope. Still, Sorry to Bother You stands apart as something so completely unique and forward thinking that it defies comparison to anything else. While that means Riley's vision won't necessarily appeal to every moviegoer, it does touch on universal themes - and, to be sure, it is hilarious. The summer release date suits Sorry to Bother You well since it's an irreverent comedy with a great deal of silliness to balance its more grounded themes. Plus, it's fantastic counter-programming to the mainstream action-heavy fare and family-friendly animated movies typical of the season.
Ultimately, Sorry to Bother You lives up to the Sundance hype, providing a refreshingly wild ride through Riley's alternate-present as the filmmaker introduces Cash and the world around him. There is fun to be had in the silliness of Cash and the other characters' white voices, as well as the twist and turns in this sci-fi/comedy, while also contemplating the film's satirical message about labor and capitalism. Undoubtedly, Sorry to Bother You won't be for every viewer, but it is a film to keep an eye out for this summer
Trailer
Sorry to Bother You starts playing in limited release on Friday July 6 and expands on July 13. It runs 105 minutes and is rated R for pervasive language, some strong sexual content, graphic nudity, and drug use.
Let us know what you thought of the film in the comments section!
The post Sorry To Bother You Review: A Wild, Hilarious & Stylish Comedy appeared first on ScreenRant
Screen Rant's RSS Feed