Screen Rant
This user hasn't shared any profile information
Posts by Screen Rant
0
Adam Driver investigates the CIA's post-9/11 Detention and Interrogation Program in the trailer for Scott Z. Burns' The Report. The upcoming dramatic thriller has been generating serious buzz since its bow at this year's Sundance Film Festival, where it earned strong reviews and drew comparisons to similar true story-based investigation films like Spotlight. Amazon Studios wasted little time acquiring the distribution rights after that, and will release it theatrically in mid-November, before making The Report available to watch via Prime Video two weeks later.
Burns, who's best known for writing Steven Soderbergh projects like The Informant! and Contagion, wrote and directed The Report, with Driver leading a cast that includes Annette Bening, Jon Hamm, Jennifer Morrison, and Tim Blake Nelson. It's also one of two upcoming Oscar hopefuls written by Burns, along with Sodbergh and Netflix's own true story-inspired investigative drama, The Laundromat. With under three months to go before the film hits theaters, The Report's marketing is getting up and going this week.
Related: Fall 2019 Movie Preview - The 30 Films to See
The trailer for The Report is now online, and is expected to begin screening in theaters over the forthcoming weeks. You can check it out in the space below.
Developing...
Source: Amazon Studios
0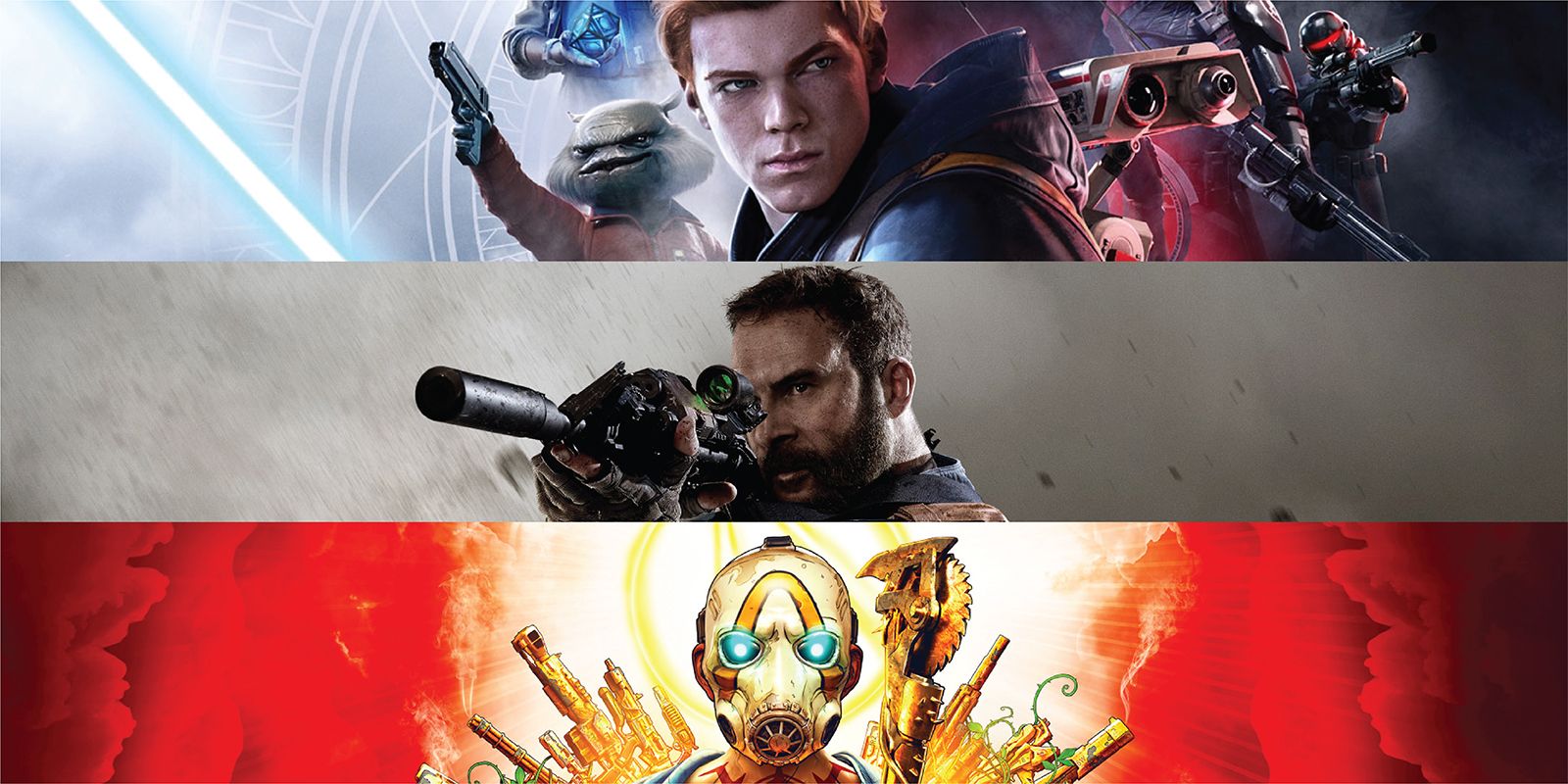 Video game analysts predict that Infinity Ward's Call of Duty: Modern Warfare, Gearbox's Borderlands 3, and Respawn Entertainment's Star Wars Jedi: Fallen Order will be the most popular video games during the 2019 holiday season. Parent companies Activision Blizzard, Take-Two Interactive, and EA, are no strangers to profitable holiday seasons. In 2018, Take-Two Interactive saw tremendous success with the release of Rockstar's Red Dead Redemption 2, EA with their sports lineup, and Activision Blizzard with Call of Duty: Black Ops 4. 
Call of Duty: Modern Warfare is a reimagining of the original entry that set the first-person shooter world on fire back in 2007 when it originally launched. The game will undoubtedly see success as all Call of Duty titles have to some extent for over a decade. Borderlands 3, on the other hand, is coming out after a seven-year hiatus since the release of Borderlands 2. The Star Wars name alone is enough to put Respawn's first entry in a galaxy far far away on the map. All of these games have similarly been in the gaming conscience since their respective reveals due to a variety of reasons. Even with some heavy competition from Ubisoft, Sony Interactive Entertainment, and more, each of the aforementioned games will undoubtedly be able to net a large chunk of sales this holiday.
Related: Modern Warfare Multiplayer Trailer Looks Like Best Gameplay in Years
Barrons reports that Cowen analyst Doug Creutz predicts Borderlands 3 will sell roughly nine million units this holiday season, Star Wars Jedi: Fallen Order will sit somewhere between 12 to 13 million sales, and Infinity Ward's Call of Duty: Modern Warfare will surpass both with 24 million sales. Each of the three parent companies had stock increases on Tuesday, and the forecast seems to show that they'll all have a great holiday season with their new software. Industry analyst Mat Piscatella writes that this is one of the "stronger transition year slates we've seen," indicating that while 2019 might not outperform 2018's holiday season, it could surprisingly come close.
In terms of other games that'll surely garner attention this holiday, Hideo Kojima's Death Stranding, Obsidian's The Outer Worlds, Ubisoft's Ghost Recon: Breakpoint, and Bethesda's Doom: Eternal are all set to release before the end of the year. While those games might not outperform the latter titles, they're definitely worth keeping an eye on. Of course, players can also expect to see sports games like NBA 2K20 and Madden NFL 20 find some high spots on the top-selling list.
With Call of Duty and Star Wars practically destined to make it into the top-selling games of 2019, it'll be interesting to see where Borderlands 3 ultimately falls with such a large gap between the second and third games in the projected sales rankings. No matter what types of games players enjoy, there'll be no shortage of new titles stemming from various genres this holiday. While 2019 is coming to close, 2020 is showing no signs of letting up with new games and consoles on the horizon.
Next: Jedi Fallen Order is Very Similar to Sekiro, Says Respawn
0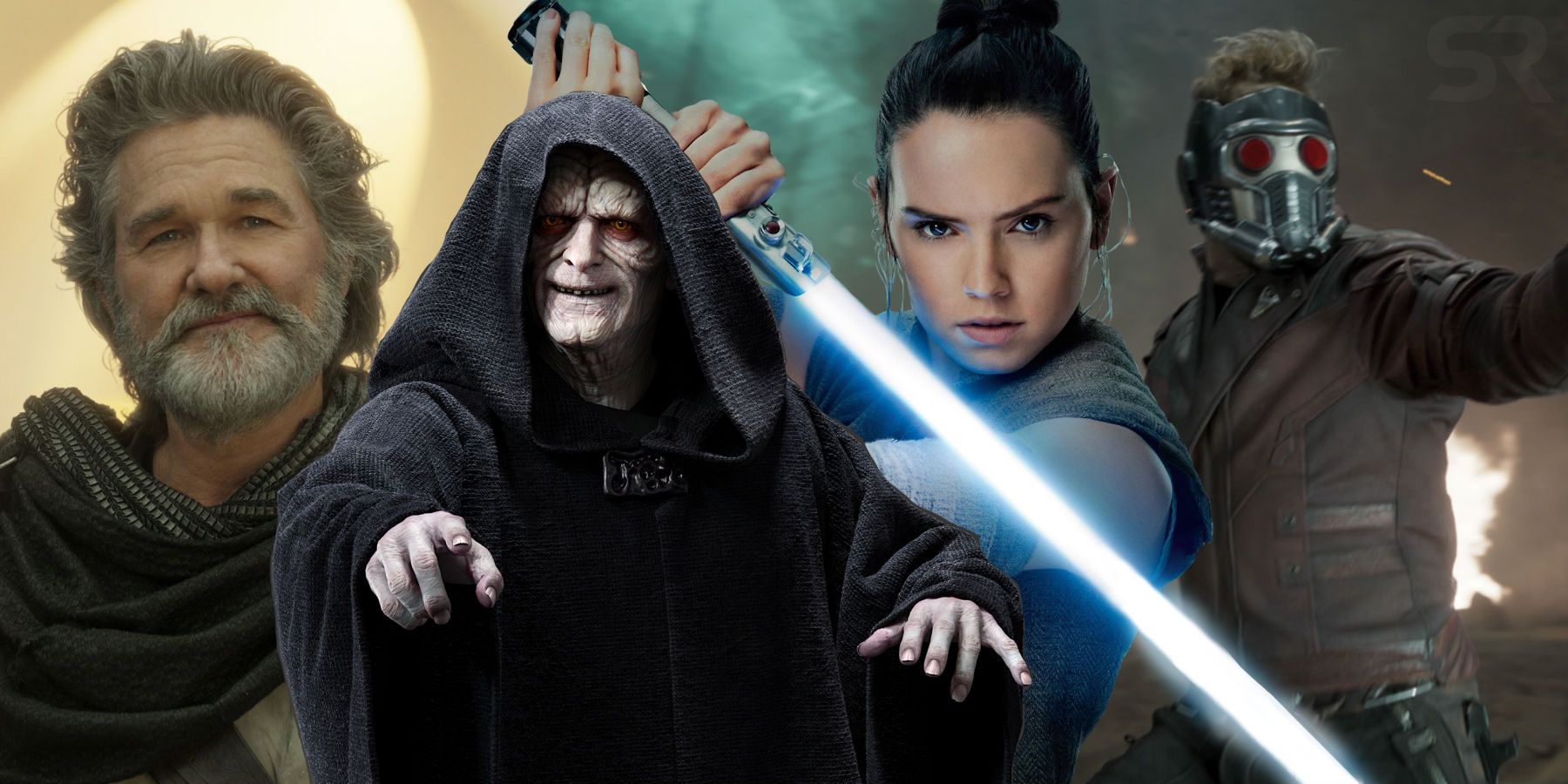 There is immense secrecy over the plot of Star Wars: The Rise of Skywalker, but one convincing fan theory shows the possibility that it will mirror the story of Guardians of the Galaxy Vol. 2. Per director J.J. Abrams' usual approach, there are not a lot of details currently available about the final movie in the Skywalker Saga. The first trailer for Star Wars: The Rise of Skywalker arrived earlier this year, but it arguably left fans with even more questions than possible answers. The biggest question that it raised was with the closing laugh of Sheev Palpatine aka Emperor Palpatine (Ian McDiarmid).
Darth Sidious will return for Star Wars: The Rise of Skywalker, and that fact has brought about countless theories over how this could be done. However, this is just one aspect of the film's plot, which will also dive deeper into Rey's parentage. The Star Wars sequel trilogy has been building towards a final confrontation between the Resistance and the First Order, as well as Rey (Daisy Ridley) and Kylo Ren (Adam Driver), their respective Force-wielders. The epic conclusion is highly anticipated, but the many threads Star Wars: The Rise of Skywalker will attempt to tie up means that all of this will connect somehow. According to one fan theory, the way that The Rise of Skywalker could do this may result in a plot that's similar to Guardians of the Galaxy Vol. 2.
Related: Star Wars Keeps Retconning What The Sith Are
The theory comes from Redditor YahYahY and shows how the return of the Emperor could connect to Rey and Kylo. It states that Palpatine's entire plan has always been about finding a new host body, with Anakin originally envisioned as his optimal choice. When this didn't happen, Snoke became the embodiment of Palpatine until he could find a younger, more powerful host. The theory goes on to conclude that Rey is this host and that Zorri Bliss (Keri Russell) was hired to take Rey away from her family so Palpatine could have her. Instead, Zorri can't go through with this and goes on the run, raising Rey as her own until leaving her on Jakku and hidden away. This makes Palpatine turn to Ben Solo as his apprentice and eventual host for the Sith leader. But, when Zorri and Rey do reunite in The Rise of Skywalker, Rey is made aware of her backstory and determines that she must destroy Palpatine. It boils down to Palpatine possessing Kylo, with Kylo momentarily taking back control and telling Rey to kill him so that Palpatine will be defeated once and for all.
First and foremost, this is an excellent theory about the plot of Star Wars: The Rise of Skywalker. But it also broadly resembles the twists and turns of Guardians of the Galaxy Vol. 2. In the James Gunn MCU movie, it is confirmed that Yondu was hired by Ego many years ago to steal Star-Lord for him. The reason for this was part of Ego's larger mission, known as the Expansion, which was Ego's way of taking over and reshaping the entire universe. He needed his son to see if he possessed the same Celestial capabilities, which Ego would then use to power the Expansion. But after years of delivering kids to Ego and learning of their deaths, Yondu refused to deliver Star-Lord and raised him as his own.
The comparison isn't beat-for-beat, but the similarities would be there if this theory pans out. Palpatine would be Star Wars: The Rise of Skywalker's version of Ego, only with years of on-screen backstory and build-up. Meanwhile, Rey is comparable to Star-Lord, a powerful kid taken away from her family at a young age. The comparison for Yondu would be the combination of Zorri and Kylo, though. Zorri fulfills Yondu's earlier role as the one who kidnaps the kid but doesn't deliver them to an evil person, with Kylo then serving the function of Yondu's redemptive arc.
This all makes sense on paper, but it is just a theory that connects the dots, fills in holes, and is based on some unconfirmed leaked information. This may be precisely how Star Wars: The Rise of Skywalker plays out, which will inevitably lead to questions over whether the similarities to Guardians of the Galaxy Vol. 2 were conscious or not. But, it's just as - if not more - likely that Abrams and co-writer Chris Terrio have something completely different planned for the final entry.
MORE: Everything We Know About The Sith's Role In Star Wars 9
0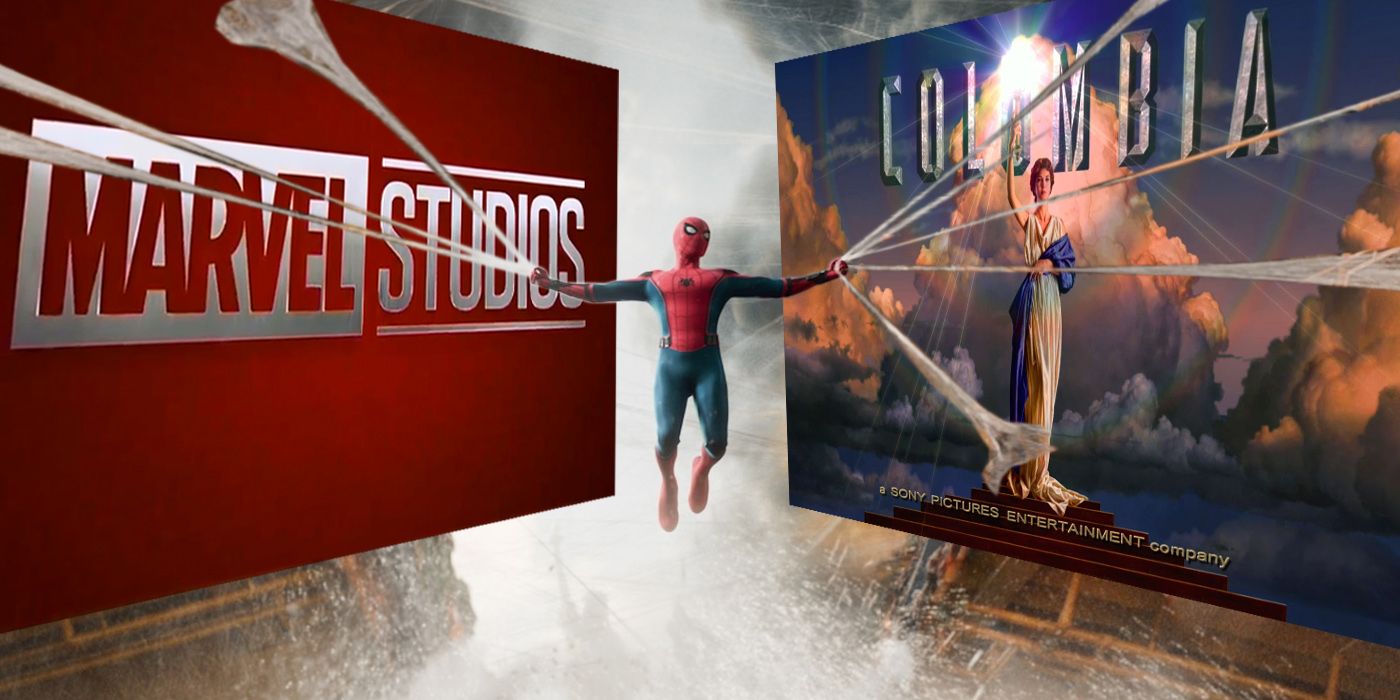 Fans upset with Sony's stepping away from the negotiation table with Disney regarding the future of the Spider-Man franchise and it's relationship to the Marvel Cinematic Universe have called for a storming of Sony's New York and Los Angeles offices by thousands of costumed protestors. This week, the film industry was rocked by the shocking news Marvel Studios will no longer be involved with the production of future Spider-Man movies, meaning Peter Parker is now out of the MCU unless Sony and Disney can reach a new agreement.
After becoming the most successful film in Sony's history at the box office when it passed Skyfall's total of $1.08 billion, talks between the companies broke down. Disney asked for a revised deal where they would split production and marketing costs 50/50 with Sony, and in return would also split the box office receipts. This would be a change from the deal which had covered the Spider-Man films since 2015 where Sony would shoulder all of the production costs, but either kept all of the box office or gave 5% of first-dollar gross to Marvel (depending on reports). Marvel retained all merchandising rights related to Sony's Spider-Man productions. When talks broke down, fans took to social media, most frequently placing the blame on Sony's doorstep.
More: Spider-Man's Exit From Marvel Studios Explained: Why It Happened & Who's To Blame
In an effort to have their voices heard, Facebook users Mackenzie Hobbs and William Young created an event titled, "Storm Sony And Bring Spider-Man Home To The MCU," and has thus far managed to gain more than 5,300 individuals marking themselves as "going" and more than 4,100 as "interested." The event calls on fans to don Spider-Man costumes and descend on the offices, but stresses that the gatherings should be, "a peaceful demonstration and violence will not be tolerated". It is scheduled for October 19, beginning at 12 noon EST.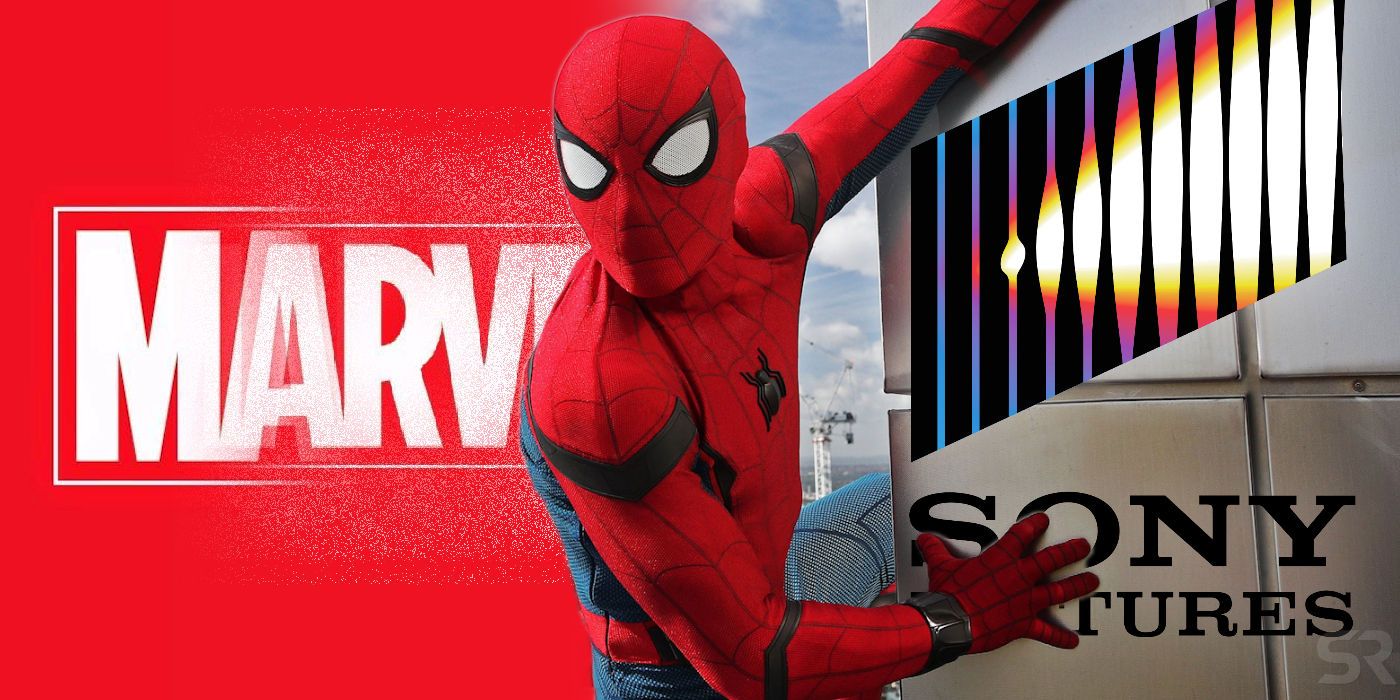 There's word that negotiations between Sony and Disney may not be entirely dead in the water, so there's hope a new Spider-Man production deal may emerge regardless of any planned protest. Without a fresh deal, Sony would still be able to utilize Tom Holland for its films, however they would have to excise any references in future films from events and characters from the MCU. The prospect of a Tony-less universe for Peter Parker continues to inspire incensed Facebook and Twitter threads and memes from around the world. While the power of social media to increases the range of individual voices as well as being able to bring together like-minded individuals to form both online protests as well as real-world ones, corporations rarely respond to this kind of effort. While the response will likely be better than storming Area 51, it's budgetary impact that speaks loudest. When television shows have advertisers pull their support, networks have been known to respond, but protests have rarely resulted in any significant impact to a film's box office. And while the event has a disclaimer for a peaceful protest, the words will have little impact once boots are on the street if several thousand masked Spider-Men appear on Sony's doorstep and anything goes awry.
Even if the new budgetary split were to be agreed to by Sony to keep Spider-Man in the MCU sandbox, it doesn't address the all too real issue of Kevin Feige's available time. With the heavy production slate of Marvel cinematic titles as well as content for the upcoming Disney+ content, finding enough hours for Feige to also serve as an active producer on another Spider-Man film in the next two years may be a far harder feat. But if they do settle, we may yet find out what will happen between Happy and Aunt May.
Next: Kevin Feige Confirms Marvel Phase 4 Is Only 2 Years Long
Source: Facebook
0
Phase 4 of the MCU is packed with both big screen and television offerings, but some major characters won't be appearing. At this year's San Diego Comic Con event, Kevin Feige and a host of A-list stars took to the stage and revealed Marvel's plans for the next few years, confirming releases such as The Eternals, Hawkeye and Doctor Strange in the Multiverse of Madness. Across all the upcoming projects, Phase 4 of the MCU will feature franchise veterans such as Thor, Clint Barton and Bucky, relative newcomers such as Doctor Strange, Scarlet Witch and Vision and completely new heroes such as Simu Liu's Shang-Chi.
For the first time, however, Phase 4 will not feature a superhero team-up movie. In the MCU's previous slates, there has been at least one crossover release that brings all of the major characters together, but the closest equivalent in Phase 4 is the What If...? series, which takes a non-canon look at alternate paths Marvel's heroes and villains might have taken. Consequently, some major characters look set to miss out on Phase 4 entirely.
Related: The MCU's Most Selfless Acts Of Heroism
Of course, part of the MCU's appeal is that virtually any character can appear at any time, especially with post-credits scenes and a brand new streaming service to promote. Ignoring characters who are still alive but whose stories have drawn to a natural conclusion, such as Steve Rogers, and based on what is known so far about the MCU's immediate future, here are all the main characters that don't seem to be appearing in Marvel's Phase 4.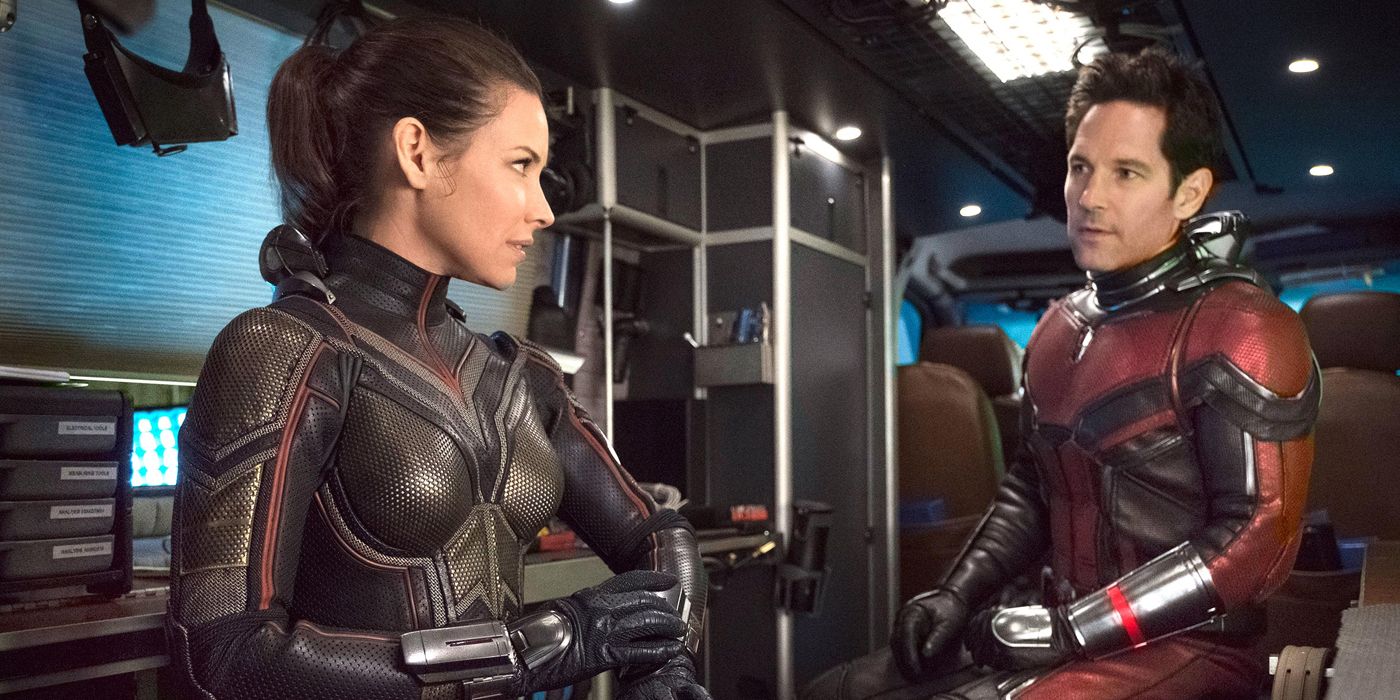 After skipping out on Avengers: Infinity War to mess around with a giant Hello Kitty Pez dispenser, Paul Rudd's Ant-Man played a major part in defeating Thanos and Evangeline Lilly also reprised her role as Wasp during the climactic battle. This family of size-changing scientists have already clocked two solo movies and a third offering has been rumored, but Scott Lang doesn't feature in Marvel's lineup for Phase 4. Since the Ant-Man movies are some of the MCU's lowest-grossing properties (in relative terms), a third solo adventure is far from guaranteed, but this tight-knit crop of characters have made a strong impression on the franchise and their stories are sure to continue in some capacity.
Whether Kevin Feige is eyeing Ant-Man 3 for Phase 5 or not, Lang is a potential contender to cameo in a number of Phase 4 projects, with The Falcon and the Winter Soldier's action/buddy-comedy premise perhaps best suited to Ant-Man's strengths. An appearance from Paul Rudd would also help legitimize the Disney Plus series as an integral part of the MCU.
Due to their intergalactic swashbuckling, the Guardians exist mostly separate from the rest of the MCU and, despite their role in recent Avengers movies, both Guardians of the Galaxy volumes have been largely self-contained. This means that Peter Quill and the gang are unlikely to appear until Guardians of the Galaxy Vol. 3, which is more or less nailed on for an early slot in Marvel's Phase 5, once James Gunn is finished with The Suicide Squad over at DC.
Last time audiences saw the Guardians, however, the group had been joined by Thor, who had resolved to give up his beer-swilling, noob-sniping ways and venture out into space once more. Problematically, Thor is set to feature in Phase 4's Thor: Love and Thunder, and the presence of Jane Foster in this movie suggests an Earth-based story. In order to bridge the gap, it seems likely that the Guardians will play at least a small role in the fourth Thor movie - perhaps nothing more than a pre-titles appearance where the God of Thunder is dumped back on Earth for getting on Quill's nerves.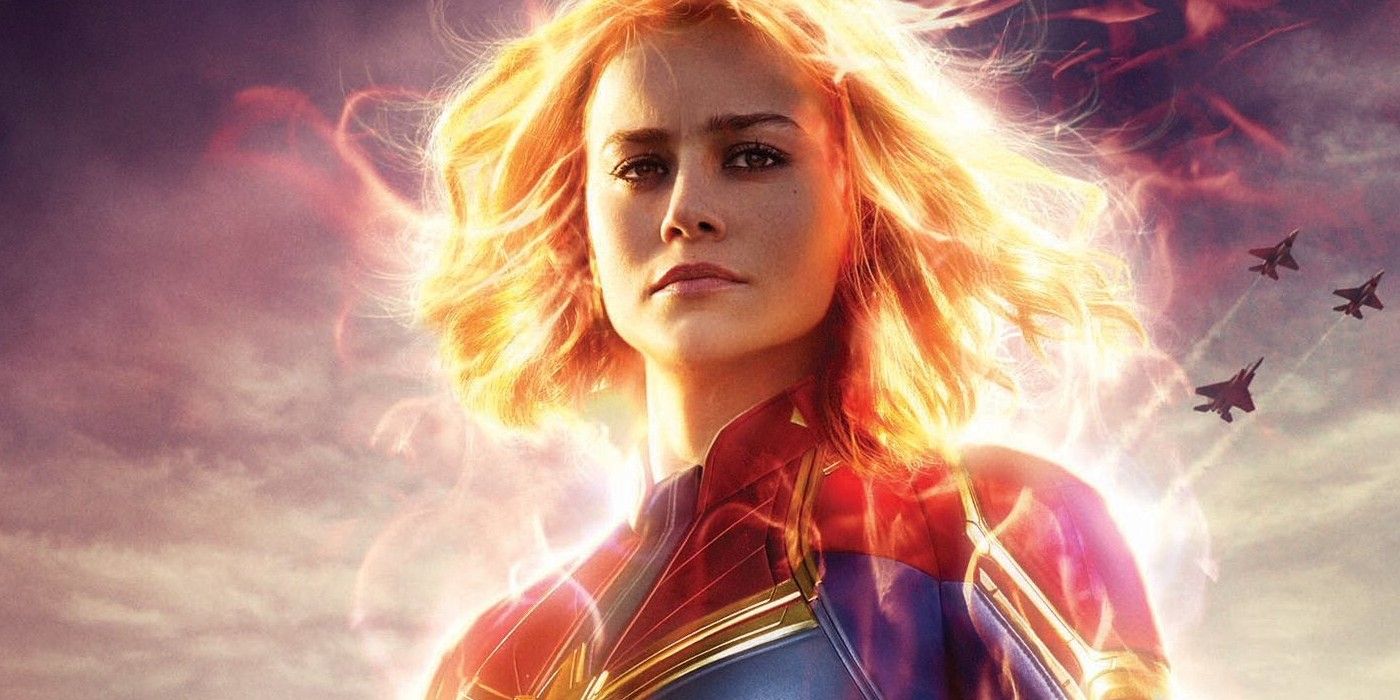 Brie Larson has been a resounding success as Captain Marvel, and a second solo movie is another safe bet for Marvel's Phase 5. Captain Marvel 2 could be a defining release for Marvel too, with the character under-utilized in Avengers: Endgame due to the storytelling problems created by Carol Danvers' immense power. Free from the constraints of an origin story or a huge crossover, Captain Marvel 2 should provide the best look yet at this increasingly popular superhero.
Related: Mysterio Is A Better MCU Villain Than Thanos (Because He Means Something)
Since Danvers is apparently unavailable in Spider-Man: Far From Home, and dealing with other planets' problems for a large chunk of Avengers: Endgame, it's difficult to see her cropping up naturally in a Phase 4 cameo. With that said, Captain Marvel is surely a cornerstone of the MCU's future and a small appearance in Phase 4 would help maintain that momentum, rather than allowing the character to sit dormant for several years. Due to their celestial origin and immortality, The Eternals might present the best opportunity for a Carol Danvers cameo, and would provide a relatively unknown set of characters with some added franchise power.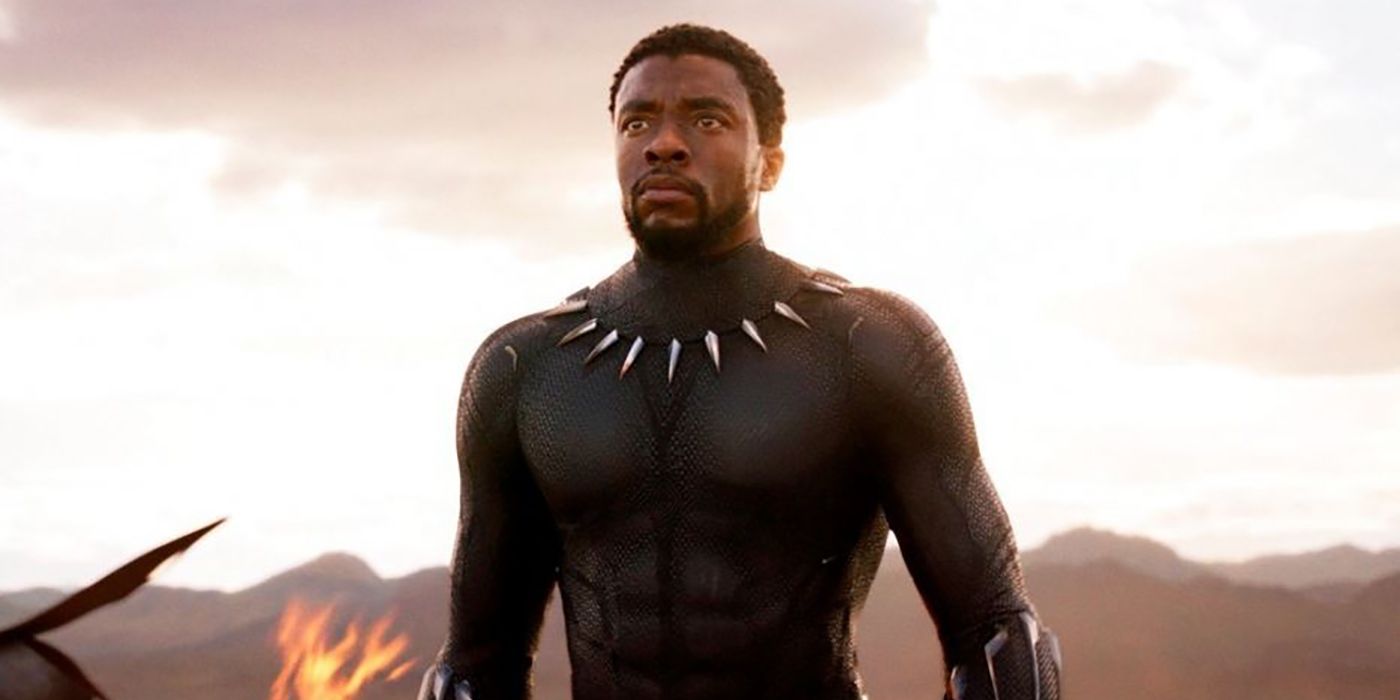 Black Panther 2 is confirmed to be in the works, but with Wakanda officially open to the world, the King and his allies are now free to appear in the wider MCU. As the original Avengers team winds down, Chadwick Boseman's T'Challa is another character sure to form a key pillar of Marvel's big screen future and after a limited role in Avengers: Endgame, it would certainly be surprising if Black Panther skipped out on Phase 4 altogether.
The first Black Panther movie was a huge success for Marvel and with no release date set for a sequel, it would make sense to maintain T'Challa's MCU presence in Phase 4, even if only in a minor way. A potential opening could be offered by Wandavision, in which Vision is confirmed to somehow make his return. If the android is brought back to life proper, Shuri is undoubtedly the scientist best placed to restore Vision to working order without an Infinity Stone at hand, and this could be a reasonable enough excuse for a visit to Wakanda.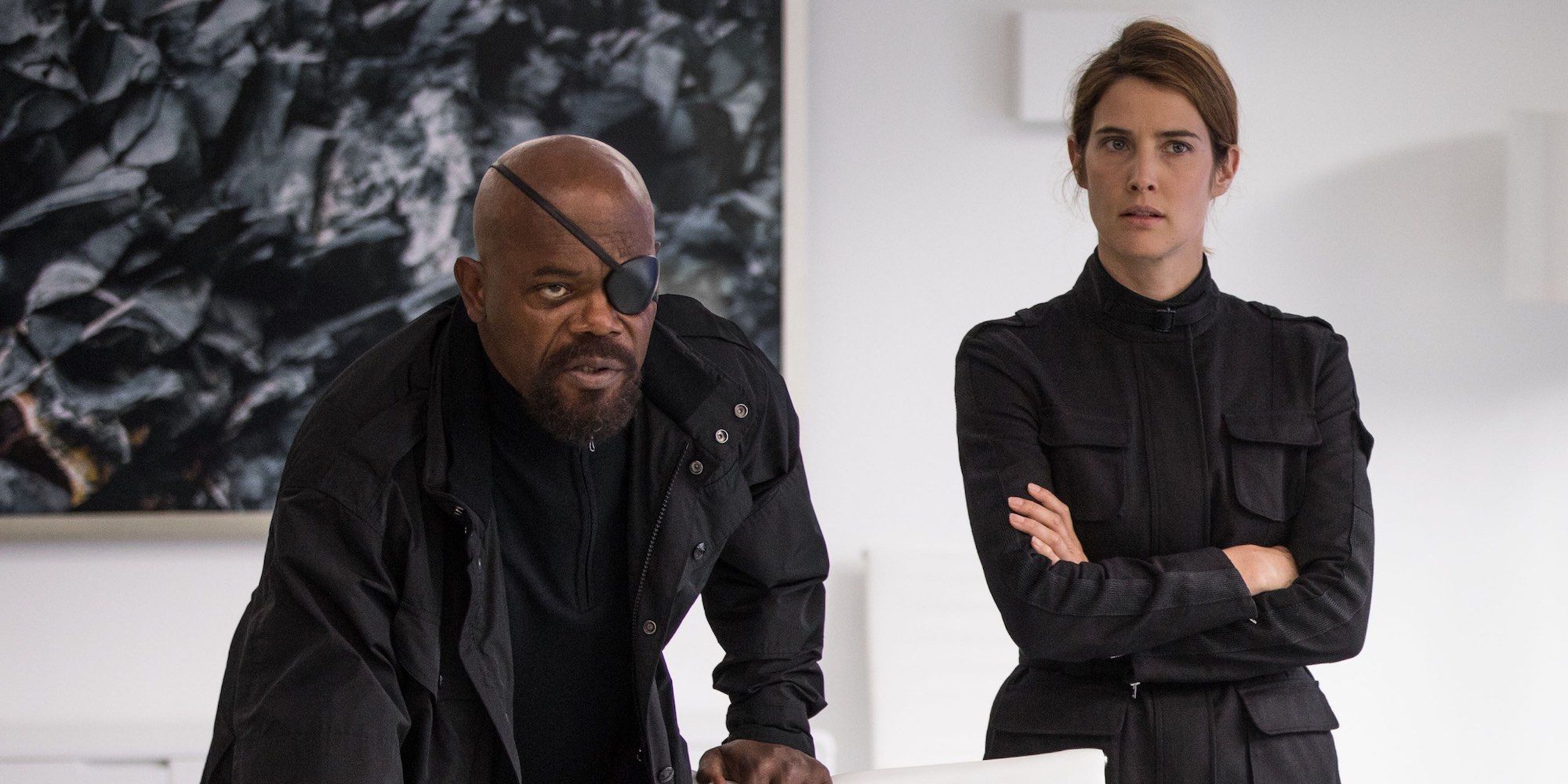 Despite never having a solo movie, Samuel L. Jackson's Nick Fury is one of the longest-serving MCU figures and continues to play a major role in the franchise. The beauty of Fury's character is that he can feasibly appear at any time, surprising audiences as much as the superheroes in screen, who know all too well that a visit from Nick Fury usually means the Earth is in dire peril. Despite not being confirmed for any forthcoming project, Nick Fury is almost certain to appear in Marvel's Phase 4, either in a big screen cameo or a short Disney Plus appearance.
Fury's omniscient presence in the MCU is empowered by the addition of S.W.O.R.D., Fury's new space HQ, and his use of Skrulls as stand-in agents in Spider-Man: Far From Home. By literally watching over the Earth, Fury's ability to appear at a moment's notice only increases. Of course, Fury's presence would also allow Cobie Smulders' Maria Hill or Jon Favreau's Happy Hogan to feature in an upcoming release, even with Spider-Man apparently no longer part of the MCU.
Related: The Best Superhero Movie Performances Of The Decade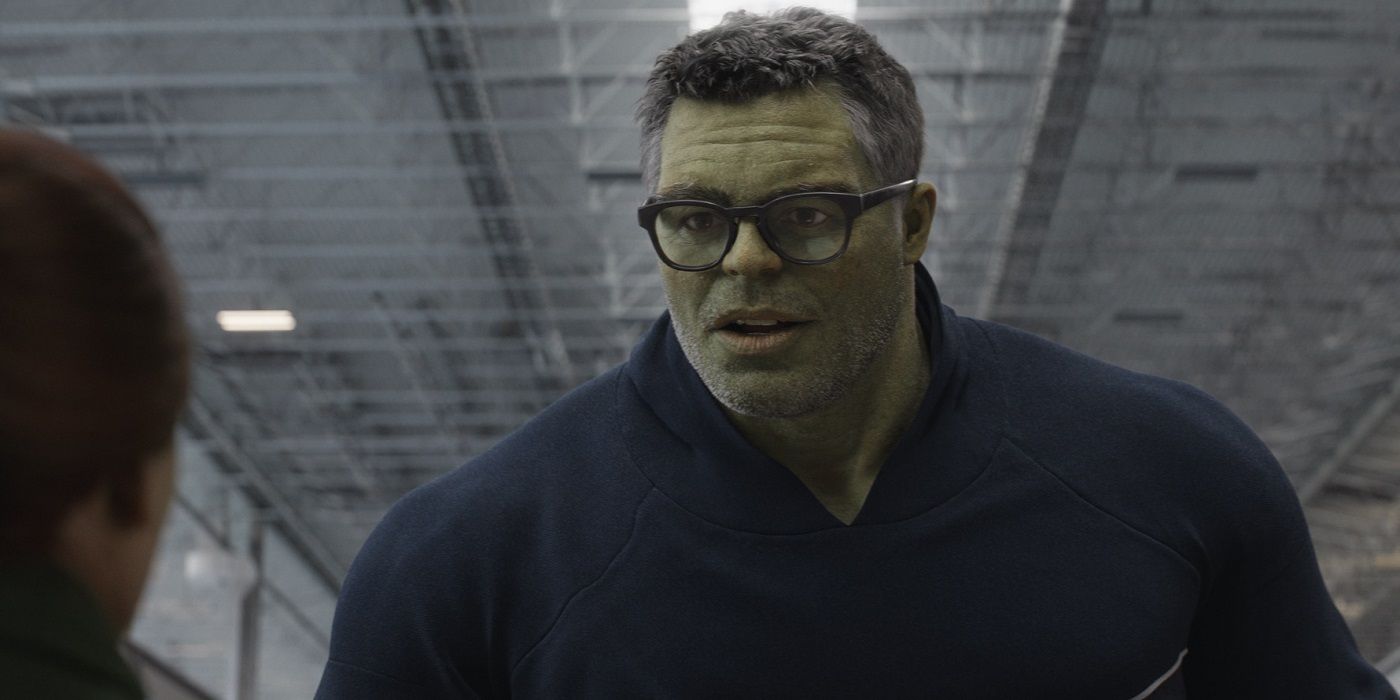 Of the original Avengers team, poor Hulk is the only member with a completely free diary for the next two years. Upon the conclusion of Avengers: Endgame, Professor Hulk is alive and well, unlike Stark and Black Widow, and is still actively helping out with the other Avengers, unlike old man Rogers and the retired Clint Barton. Unfortunately, legal issues emanating from Marvel's original sale of the Hulk rights mean that the studio are unable to make another solo Hulk movie, restricting Mark Ruffalo's green selfie-magnet to supporting appearances.
Hulk isn't confirmed to feature in any forthcoming MCU projects and, given how Marvel are now phasing out the Phase 1 Avengers, it's entirely possible that he won't feature at all over the next two years. However, Taika Waititi got the best of the Hulk in 2017's Thor: Ragnarok, and it wouldn't be unrealistic to expect a further appearance in the director's next MCU effort, Thor: Love & Thunder, which is set to continue the light-hearted tone and style of the third movie.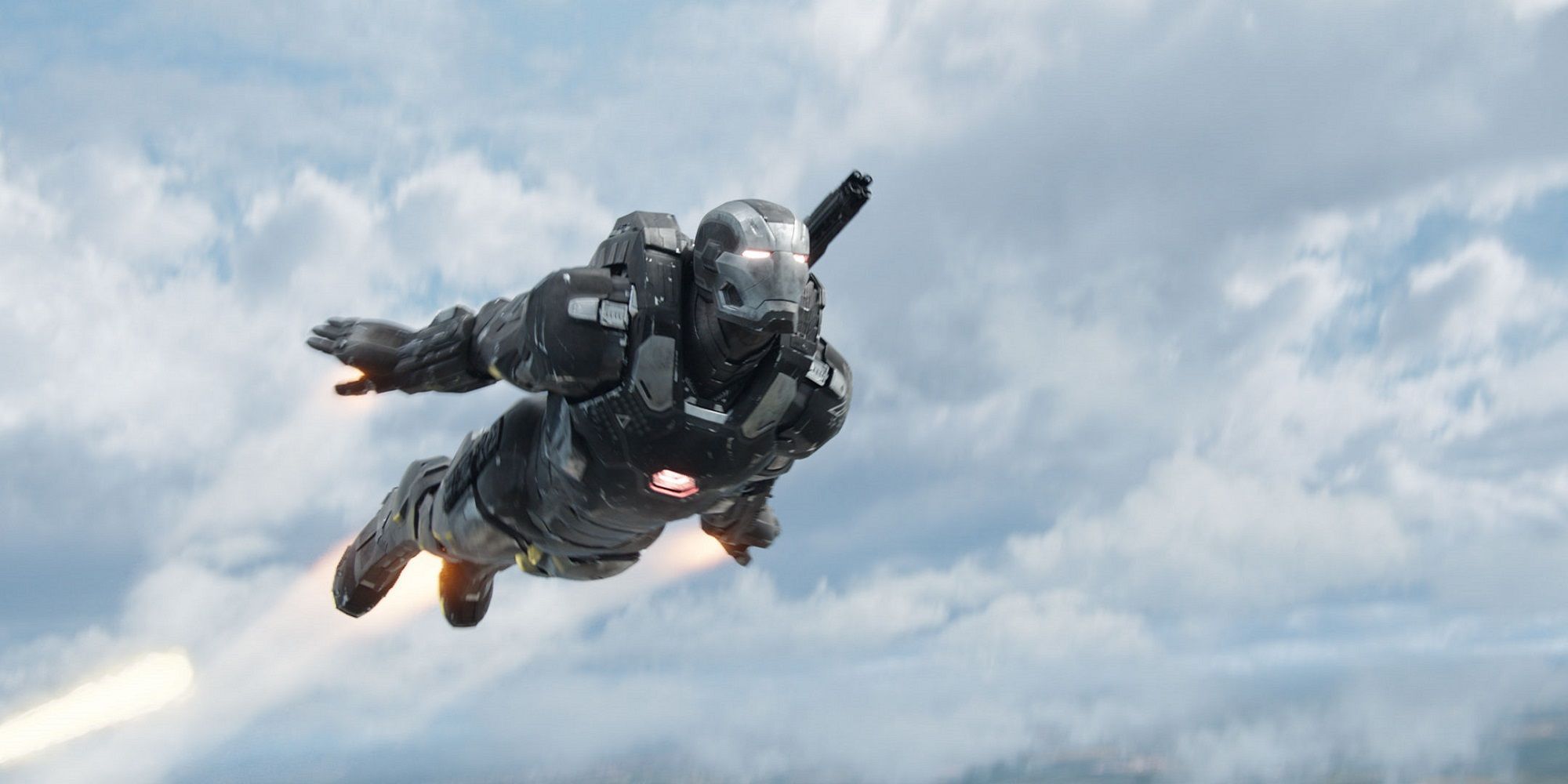 Though War Machine may have started out as Tony Stark's sidekick, he gradually evolved into his own unique superhero over the course of the Avengers movies and Captain America: Civil War. A romance angle between Rhodey and Carol Danvers was even teased in Avengers: Endgame, signalling that, despite Tony's death, War Machine still has a role to play in the MCU. Weirdly now an Avengers veteran in the MCU's fictional reality, Rhodey will perhaps act in a supporting capacity moving forward, helping to bring through the next generation of superheroes.
For this reason, holding out for a War Machine solo movie might be a little optimistic, but there are plenty of other opportunities for the character to pass on his expertise in the MCU, and Shang-Chi and the Legend of the Ten Rings would be ideal in this regard. Alternatively, the ever-loyal Rhodey might find himself supporting old friends in Black Widow or The Falcon and the Winter Soldier.
Screen Rant's RSS Feed