Screen Rant
This user hasn't shared any profile information
Posts by Screen Rant
0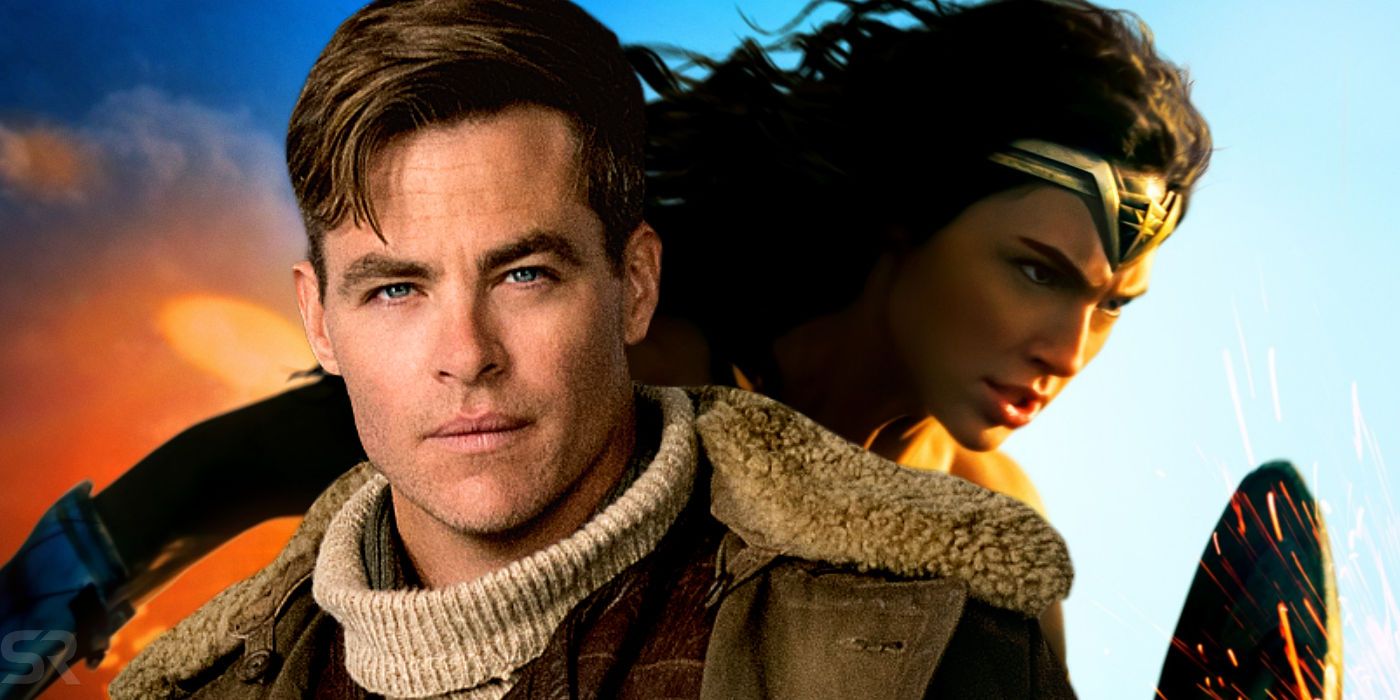 Wonder Woman presented Diana Prince's origin story on the big screen back in 2017 and set up her future in the DCEU, but was that future teased in a post-credits scene? Focusing on Wonder Woman's origin on the island of Themyscira, a place hidden from the prying eyes of humanity and populated solely by women, and following her journey into the modern world and landing on the World War I battlefields of France, Wonder Woman introduced audiences old and new to the power and might of Diana, the demigod warrior.
Wonder Woman was released following Gal Gadot's debut as Wonder Woman in Batman V Superman: Dawn of Justice in 2016, in which she helped both DC heroes defeat Doomsday. But Diana's appearance in Batman V Superman wasn't just a plot point; it was to help introduce her and her world into the DCEU franchise. Because of Wonder Woman's place in the DCEU timeline, Diana's solo film was a prequel to the rest of the cinematic universe, and it showed what her life was like before she met Bruce Wayne. Wonder Woman showed everything from her childhood on Themyscira as she dreamt of being the bravest warrior to saving Steve Trevor after his plane crashed just off the island, to accompanying Steve back to Europe, believing that the war raging there was the result of Ares, the God of War, and only she could stop him.
Related: When Will The Wonder Woman 1984 Trailer Release?
Considering that Wonder Woman is just getting started on-screen, with a sequel, Wonder Woman 1984, coming in 2020, did the first film have a post-credits scene to tease her future? No. Wonder Woman does not have a post-credits scene, despite the fact that Justice League was set to follow after this film and it would've made sense to put a scene in at the end to help tie all of the stories together. Considering other origins stories in that other notable cinematic universe - the Marvel Cinematic Universe, to be precise - have frequently tacked on post-credits scenes to help link in the solo film to that cinematic universe's large narrative, it's odd the DCEU wouldn't have taken the same steps with Wonder Woman to make this cinematic universe feel more coherent.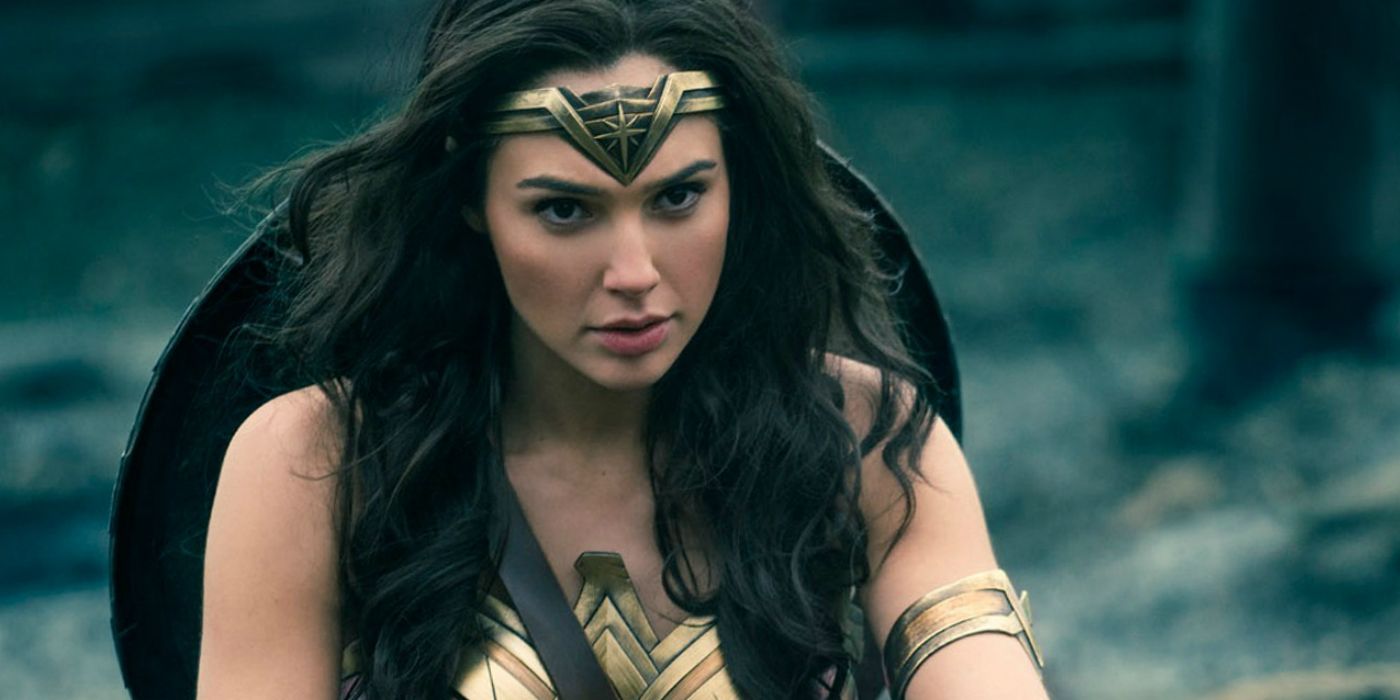 It's even odder that Wonder Woman doesn't have a post-credits scene considering other DCEU films have had them and those scenes have helped tease forthcoming storylines. Justice League's post-credits scene introduced the new and improved criminal mastermind Lex Luthor as well as Deathstroke; Aquaman's post-credits scene teased the Flashpoint story coming to life in a future DCEU film, and Shazam!'s mid-credits scene functions like a post-credits scene, setting up a Shazam! sequel. But then again, Wonder Woman was a prequel story, so that film setting up Justice League wouldn't have made much sense.
Knowing every DCEU film after Wonder Woman has featured a post-credits scene implies the DCEU may be going the way of the MCU, actively featuring this teaser scenes as a way to flesh out the DCEU world, even though it's not as connected as it was originally supposed to be. With this in mind, Wonder Woman 1984 could also feature a post-credits scene to tease either the next solo Wonder Woman story or an upcoming film featuring other superheroes. But alas, fans won't find out until the film comes out in 2020.
0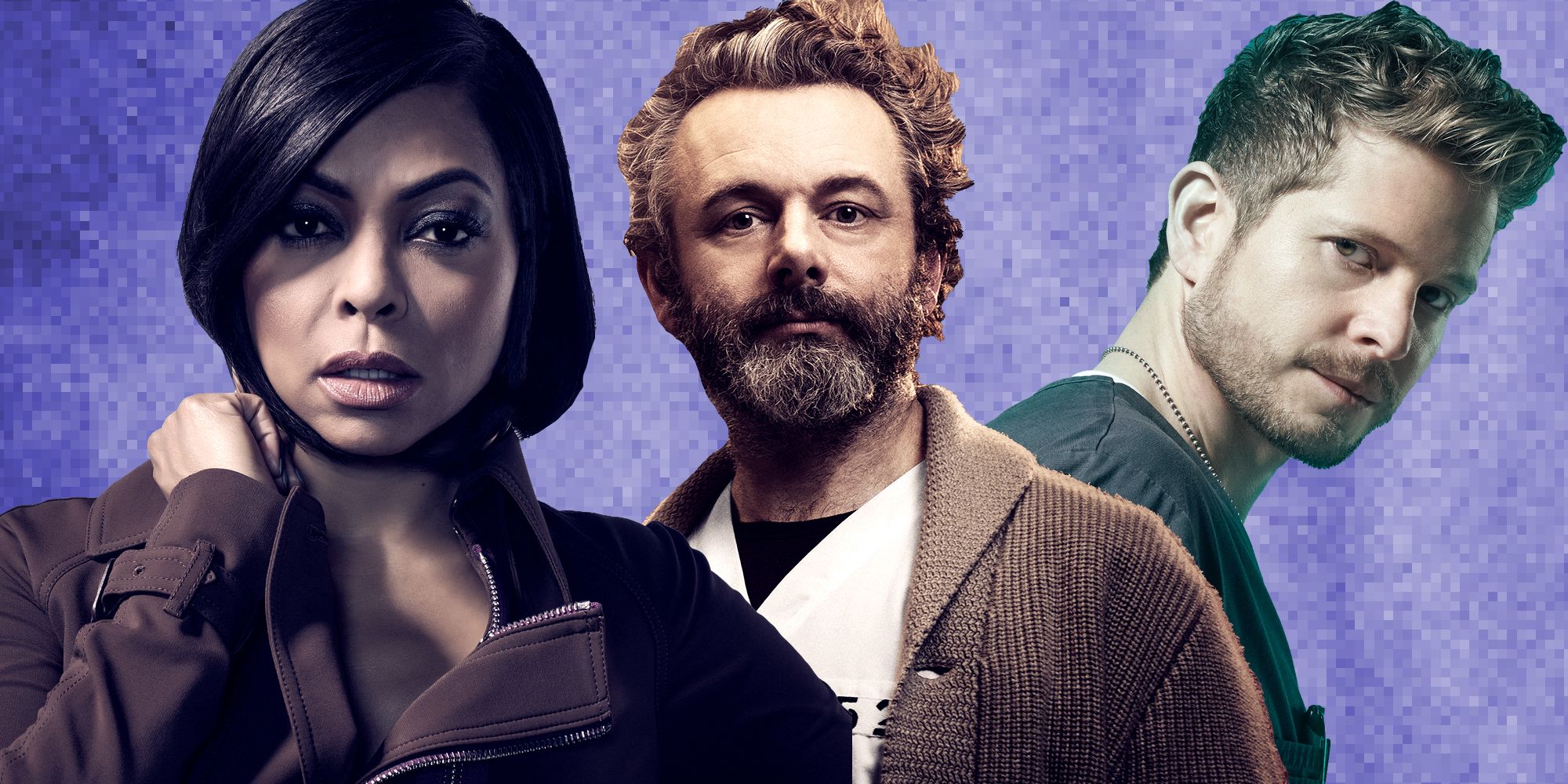 FOX has set the premiere dates for its new and returning shows for the fall 2019 television season. The new season won't feature the usual batch of new series, but will instead see the network focus on a small handful of new shows, like the serial killer drama Prodigal Son, starring Michael Sheen and The Walking Dead's Tom Payne, and the domestic drama Almost Family, starring Brittaney Snow and Timothy Hutton, and the animated comedy Bless the Harts, featuring the voice talents of Maya Rudolph and Ike Barinholtz. 
The rest of FOX's fall schedule will be filled with returning shows 9-1-1, The Resident, The Simpsons, Family Guy, Bob's Burgers, as well as the sixth and final season of Empire, which will apparently not feature the embattled Jussie Smollett. The rest of FOX's lineup this fall is focused on the NFL, WWE, and its hit competition series The Masked Singer. The network will also air the 71st Annual Primetime Emmy Awards, which will hopefully find more energetic hosts than NBC did last year. 
More: Dark Season 2 Review: German Time-Travel Series Takes Pleasure In Its Paradoxes
Surprisingly, FOX appears to be setting its two biggest (or potentially biggest) dramas agains Monday Night Football, with both 9-1-1 and Prodigal Son airing in a two-hour block that night. Whether or no that bit of counter programming works in FOX's favor remains to be seen, but it hasn't hurt rivals like NBC, which has produced hits by using The Voice as a lead-in to new programming. At any rate, check out the full list of FOX's fall 2019 premiere dates below: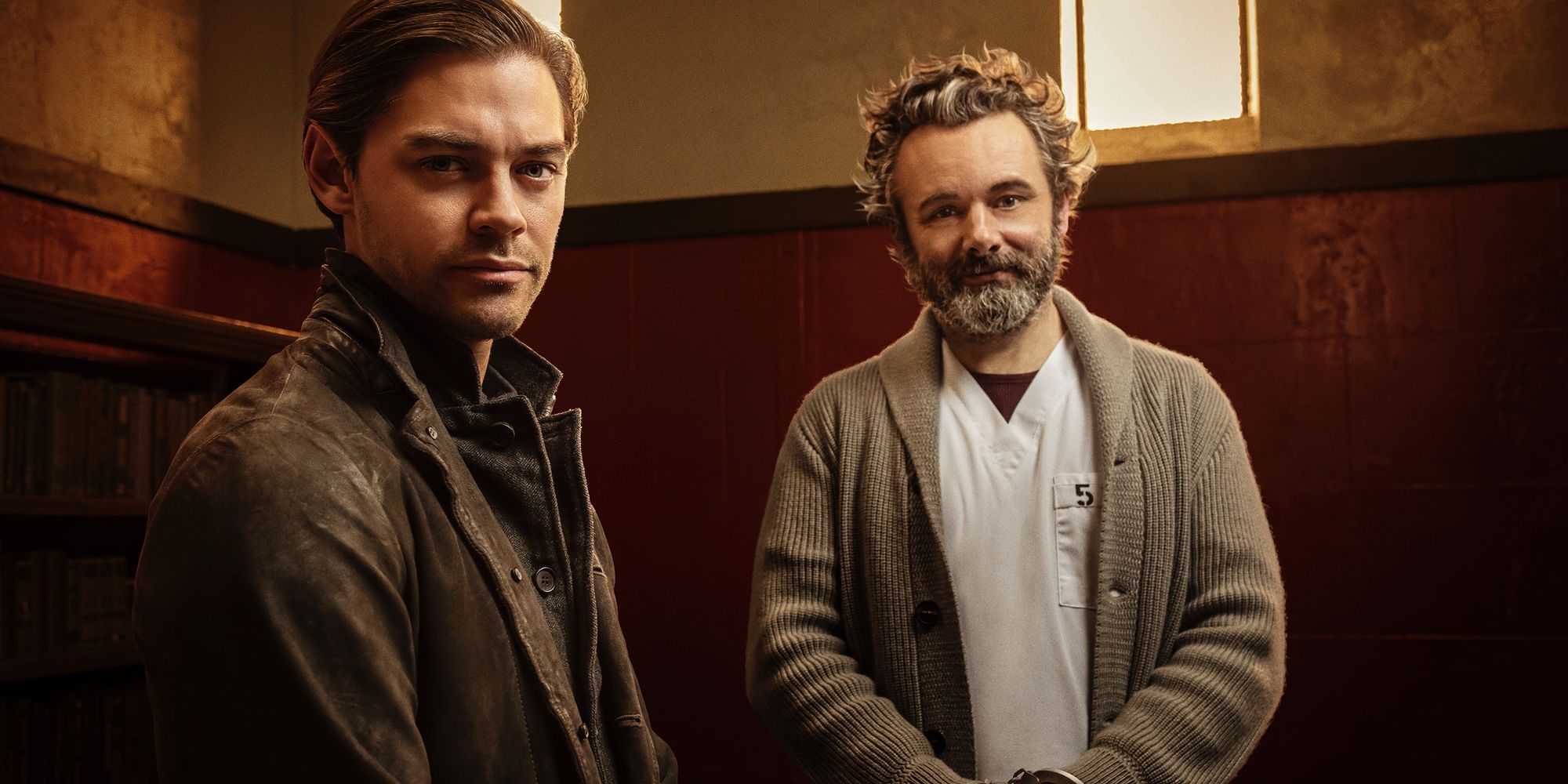 Sunday, Sept. 22
8:00-11:00 PM ET/                  71ST PRIMETIME EMMY AWARDS
Monday, Sept. 23
8:00-9:00 PM                          9-1-1 (Season Three Premiere)
9:00-10:00 PM                        PRODIGAL SON (Series Premiere)
Tuesday, Sept. 24
8:00-9:00 PM                          THE RESIDENT (Season Three Premiere)
9:00-10:00 PM                        EMPIRE (Season Six Premiere)
Wednesday, Sept. 25
8:00-10:00 PM                        THE MASKED SINGER (Two-Hour Season Two Premiere)
Thursday, Sept. 26
7:30 PM-CC ET live/                THURSDAY NIGHT FOOTBALL (Season Two Premiere)
4:30 PM-CC PT live
Sunday, Sept. 29
8:00-8:30 PM                          THE SIMPSONS (Season 31 Premiere)
8:30-9:00 PM                          BLESS THE HARTS (Series Premiere)
9:00-9:30 PM                          BOB'S BURGERS (Season 10 Premiere)
9:30-10:00 PM                        FAMILY GUY (Season 17 Premiere)
Wednesday, Oct. 2
8:00-9:00 PM                          THE MASKED SINGER (Time Period Premiere)
9:00-10:00 PM                        ALMOST FAMILY (Series Premiere)
Friday, Oct. 4
8:00-10:00 PM                        WWE'S SMACKDOWN LIVE (FOX Sports Premiere)
While the final season of Empire will be one to keep an eye on, and Prodigal Son has the chance to be a big hit considering who its star is, it will be interesting to see how FOX does by devoting entire nights to either the NFL or WWE. If it works out, it may be a sign of things to come as the network continues to change in the wake of Disney's acquisition. 
Next: Legion Season 3 Review: A Visual Treat That Careens Gleefully Off The Rails
0
The Hunger Games franchise is all about a group of "tributes" running wild in an arena killing each other. Now, since normally the tributes are selected at random, it's always a gamble whether or not they will be capable and dangerous contestants.
RELATED: 25 Weird Things Cut From The Hunger Games Movies (That Were In The Book)
Over the course of four movies, we as audience members have been introduced to several tributes with varying degrees of lethality. (The more dangerous the tribute, the more likely they will survive and eliminate other tributes.) We ourselves don't approve of slaughtering random people in a battle royale. But, as viewers, we can appreciate the strength and cunning of these death-dealing tributes. Read on if you want to know the top ten dangerous tributes to ever appear in The Hunger Games series.
10

Cashmere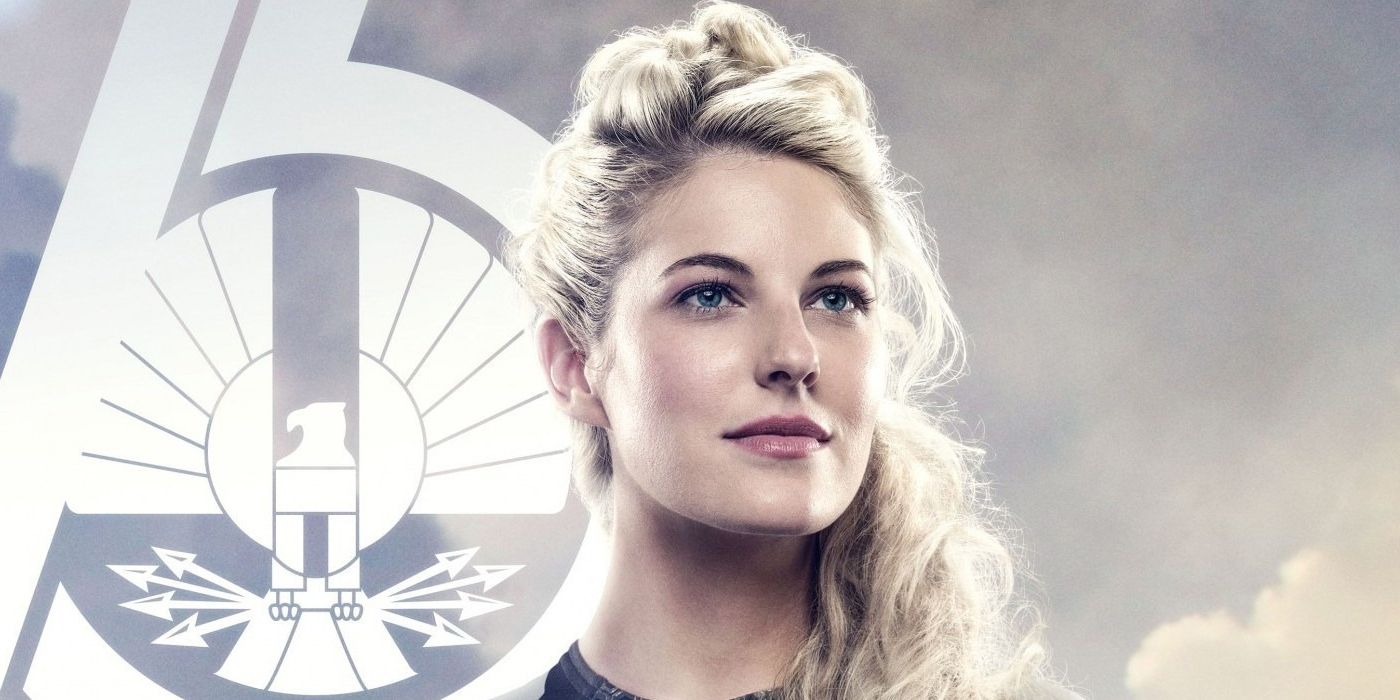 Cashmere the fabric is softness made into tangible form. Cashmere the tribute from The Hunger Games: Catching Fire is a hard and deadly woman. She was one of the tributes from District 1, also known as a "Career" tribute. That means she spent time training for her participation in the arena. She probably learned a lot of lethal skills. However, she ranks low on this list because we didn't get a chance to see much of her in action during the film or book. She attacks Katniss, but is quickly dispatched with an axe to the chest thanks to Johanna's quick work.
9

Clove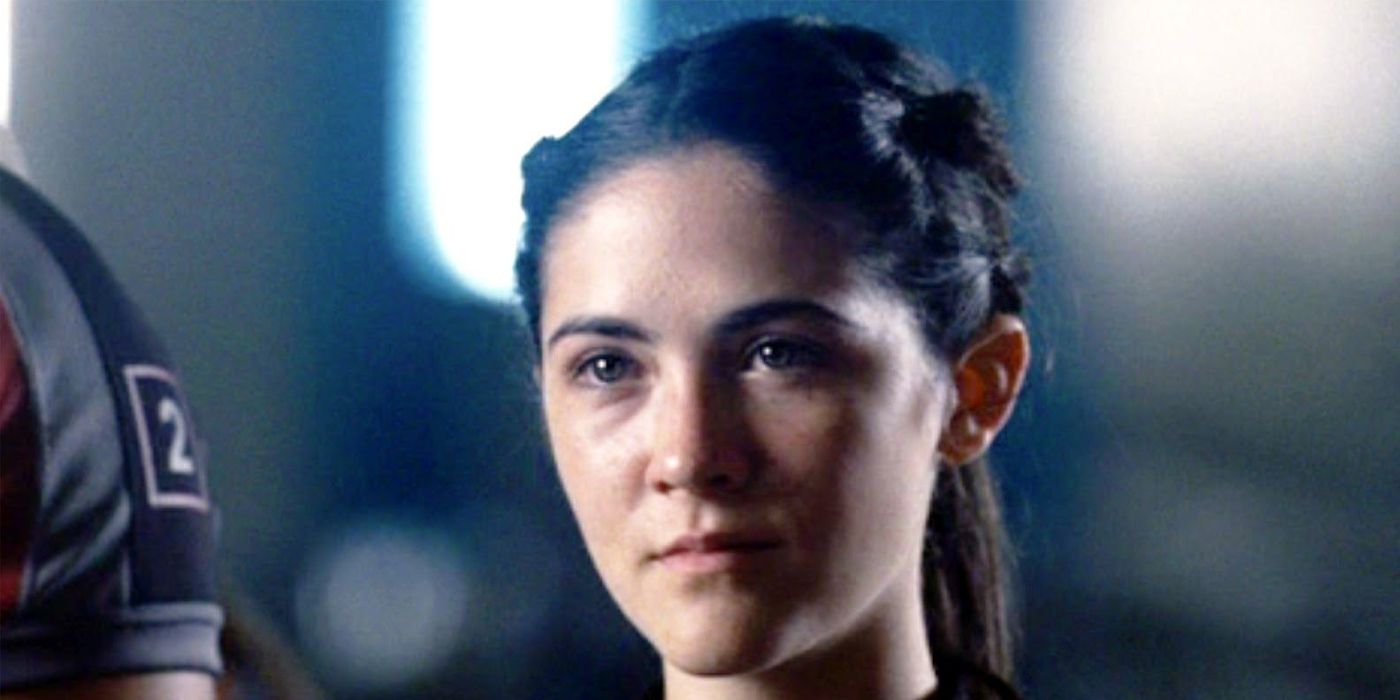 Clove, like Cashmere, is also a Career tribute. Thus, she learned a ton of deadly skills before she ever stepped foot in the arena. In both the film and the book, Clove demonstrates a talent for throwing knives with deadly accuracy. When she gets in a fight with Katniss by the Cornucopia, she actually wins the fight. It's only because she was taken by surprise that she ended up dying. Thresh, the tribute from District 11, came up from behind and then overpowered her. Clearly, range was Clove's ideal fighting distance. Close combat was not her forte.
8

Gloss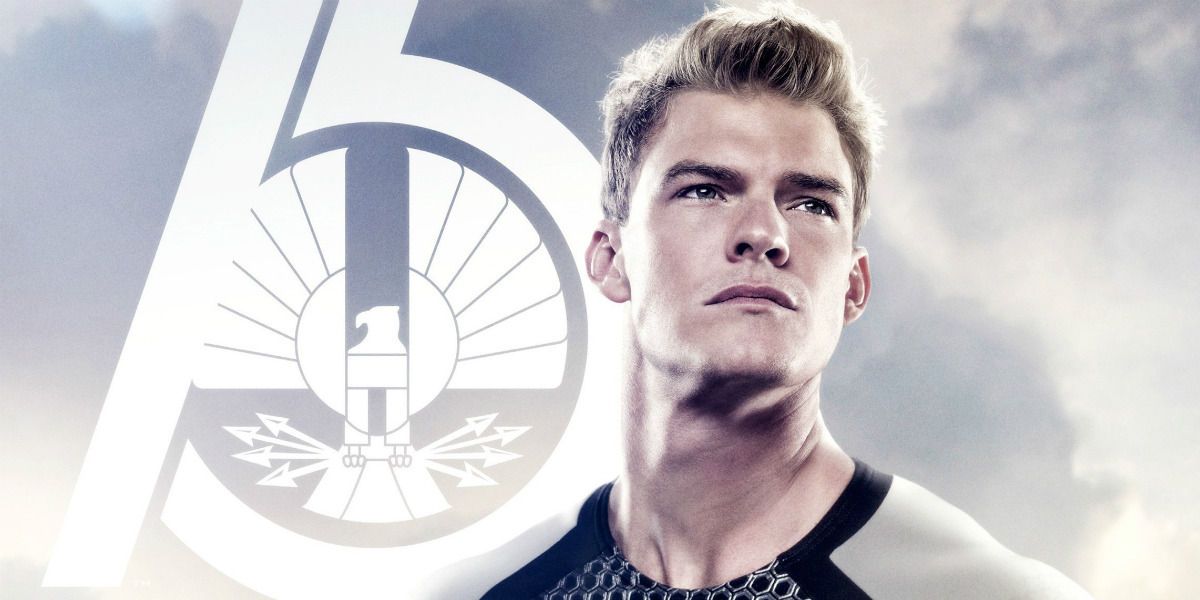 Gloss is Cashmere's brother, another Career tribute from District 1. (We're sensing a bit of a pattern in lethality when it comes to tributes from District 1.) Gloss looks like an Adonis, but don't let his handsome features fool you. He is a machine of murder. He won during his time in the Hunger Games, and when he was selected for the Quarter Quell, he showed off some insane skills there, too. Gloss is the one who kills Wiress during the Quarter Quell, though his own life is ended by Katniss Everdeen shortly thereafter.
7

Thresh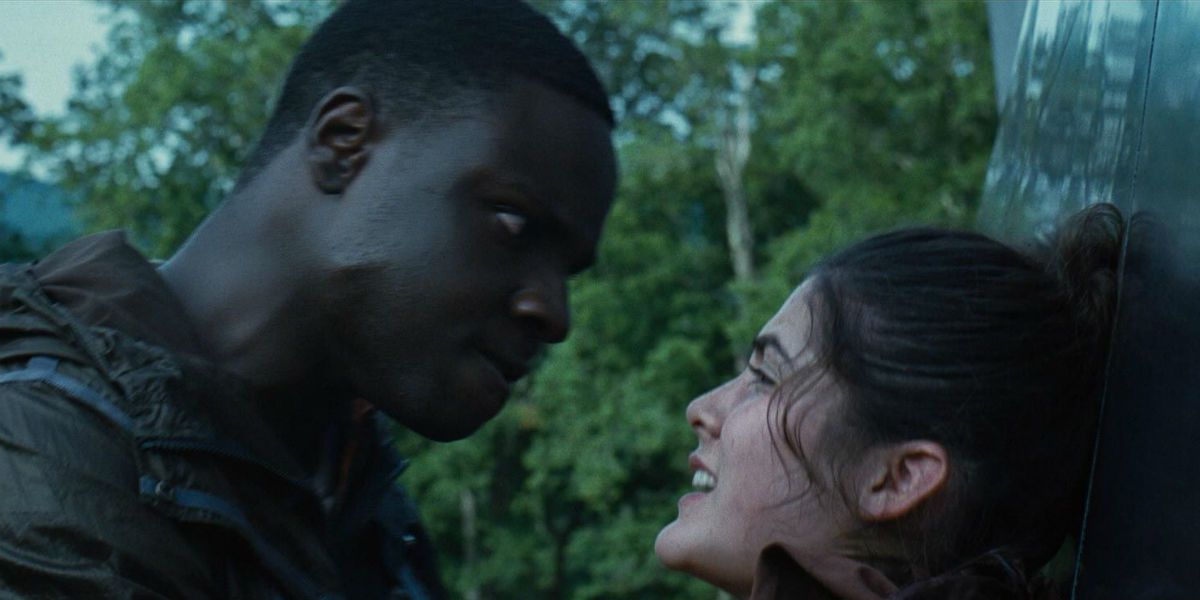 Thresh is an interesting tribute, kind of like a sleeper tribute that shocks others when they realize how capable he is. During the 74th Hunger Games, Thresh is able to survive on his own. He does not team up with anybody, but he still manages to hold out.
RELATED: 5 Sci-Fi Books Better Than The Movies (& 5 That Are Surprisingly Worse)
He took out Clove, and the other Careers actually avoided the area he was camping out in because they knew he was that big of a threat. That's saying something. Unfortunately, in the film, Thresh was taken down by those muttation dog-things during the night. (It wasn't really night, the time of day is simulated in the arena, but you know what we mean.)
6

Finnick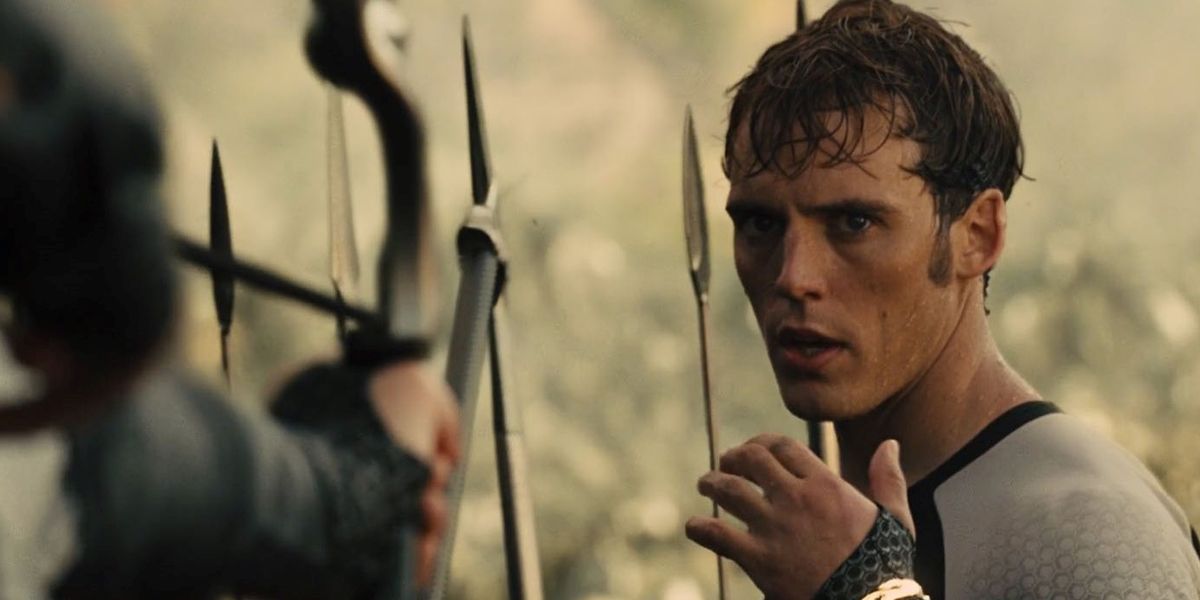 Finnick Odair is not just a pretty face with a nice smile. He's got some mad skills with a trident. (We know, it's a little weird to think of a trident as a viable weapon, but Aquaman has shown us the light.) Put a trident in Finnick's hand, and you have yourself one of the most dangerous tributes who ever lived.  Finnick won his Hunger Game when he was only fourteen years old. That made him the youngest tribute in Hunger Games history to ever win. He also became a Capitol darling over the course of his life, which is a method of survival when it comes to the Games.
5

Cato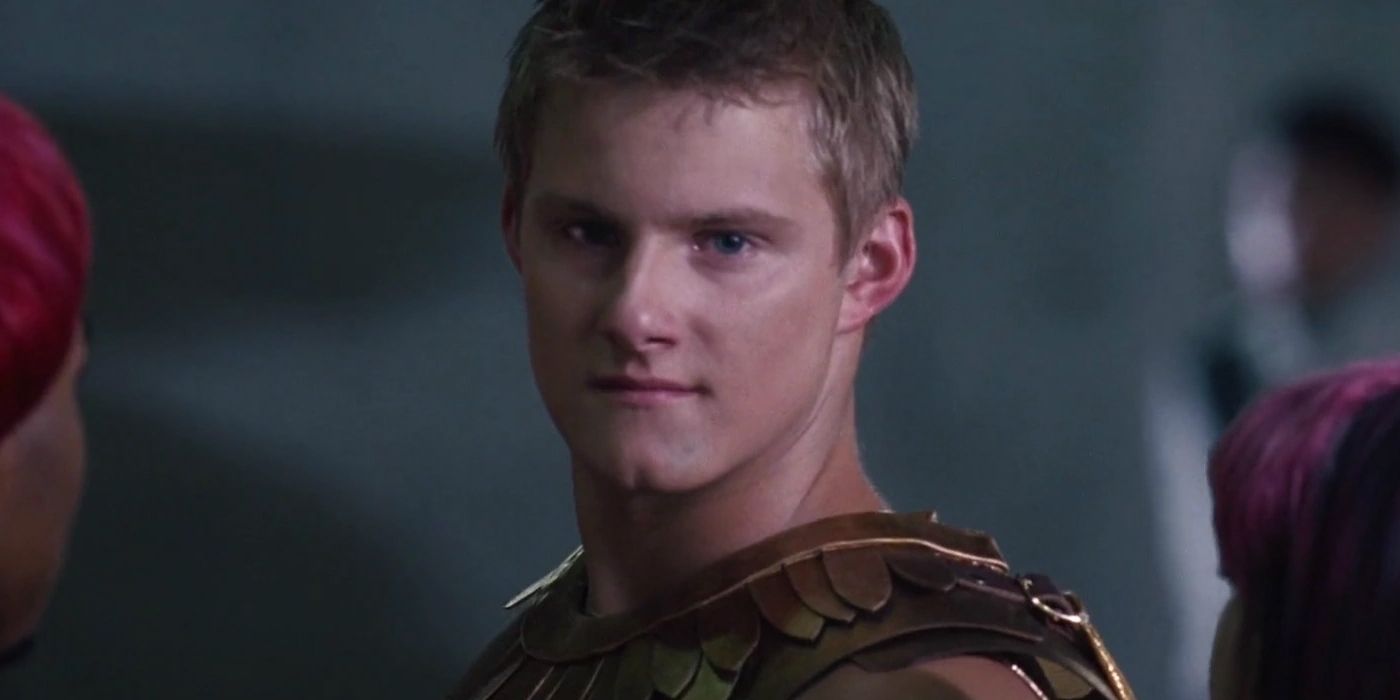 Cato, the District 2 tribute from the first installment of The Hunger Games, excelled at close combat. His weapon of choice was a sword, and he had a nasty habit of breaking people with his bare hands. Despite how easy Cato made this move look, it takes a bit of strength in order to be able to pull that off. While he didn't win the 74th Hunger Games, he was in the top three spots. Plus, in the film at least, Cato probably killed the most tributes during his time in the arena. Not a feat to be proud of, but it's still impressive.
4

Enobaria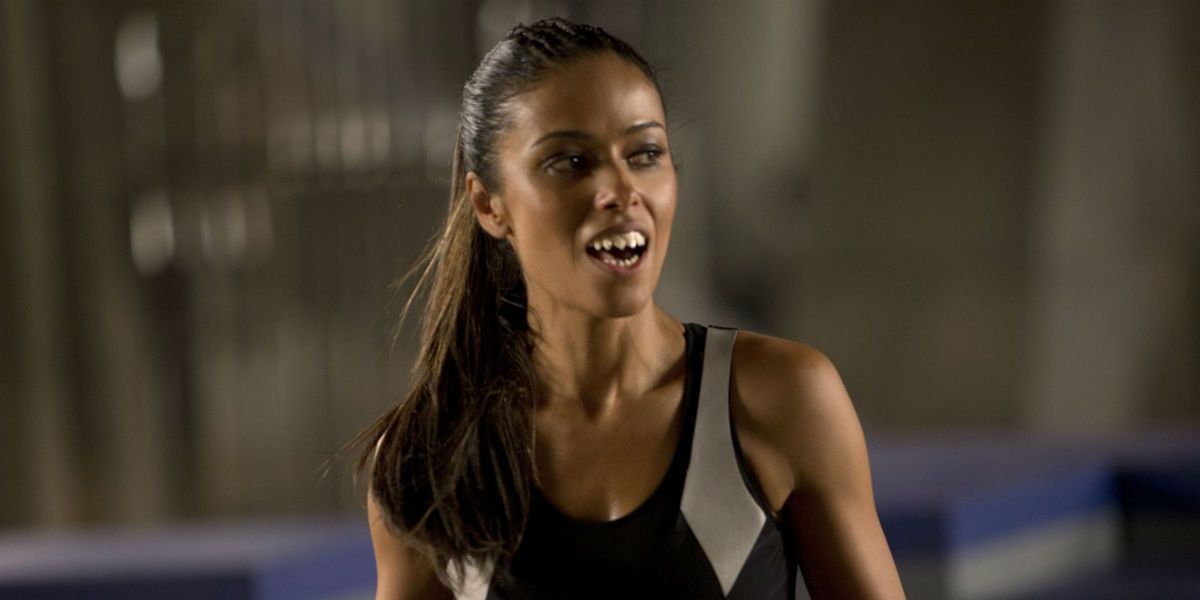 Just looking at Enobaria freaks us out. If looks could kill, hers surely would. Not that she relies on her looks alone. Enobaria became famous in the Capitol for ripping another tribute's neck out with her teeth. The infamy of this deadly method spurred Enobaria to file her teeth into sharp points. She looks like a woman with a shark's mouth. She is also one of the few tributes by the end of the franchise to have survived the entire ordeal. Enobaria lived through the Quarter Quell and the Districts' rebellion, becoming one of a handful of Hunger Games survivors.
3

Johanna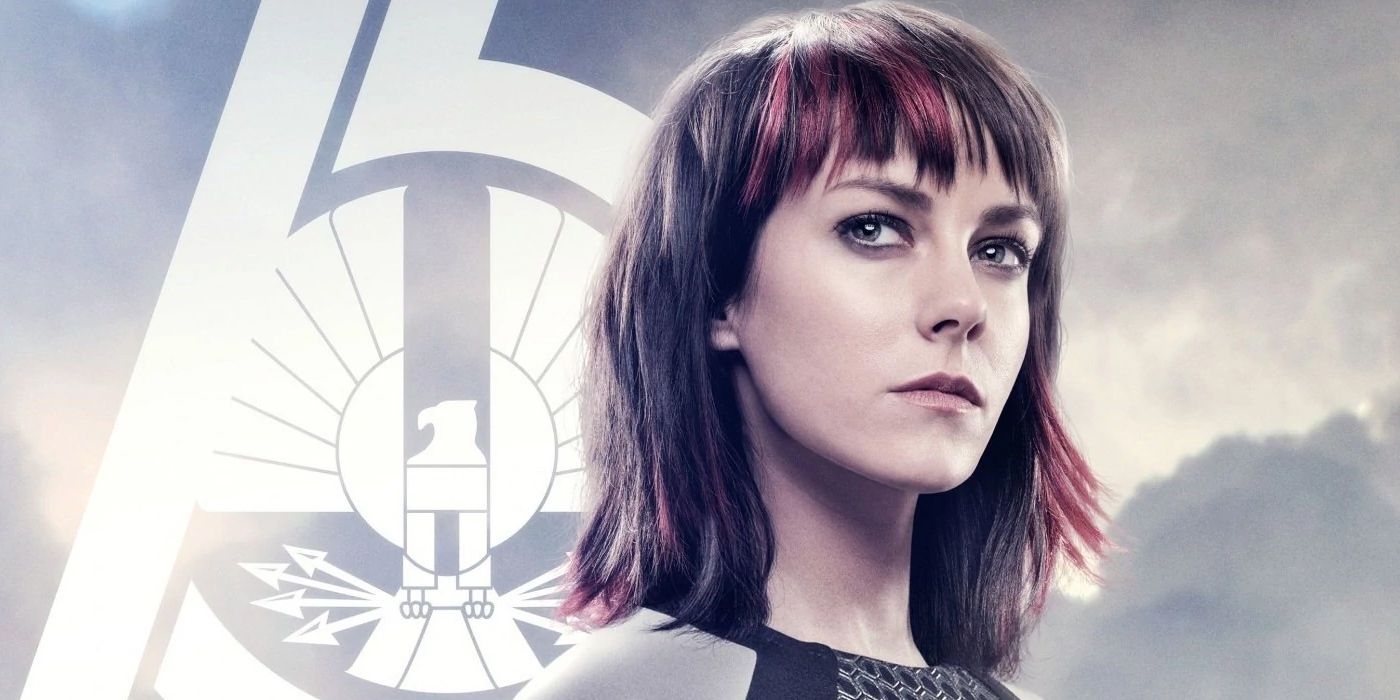 What Johanna Mason lacks in strength, she more than makes up for in cunning. During the 71st Hunger Games, Johanna pretended to be weak. She fooled every tribute in the arena, and probably the viewers too, into thinking she was not a threat. When only a few tributes were left alive, Johanna killed them all with her insanely useful and existent fighting skills. When she was picked as tribute for the Quarter Quell, Johanna once again relied on her smarts and latent ferocity to survive the ordeal. Despite her demeanor, she is not to be underestimated.
2

Katniss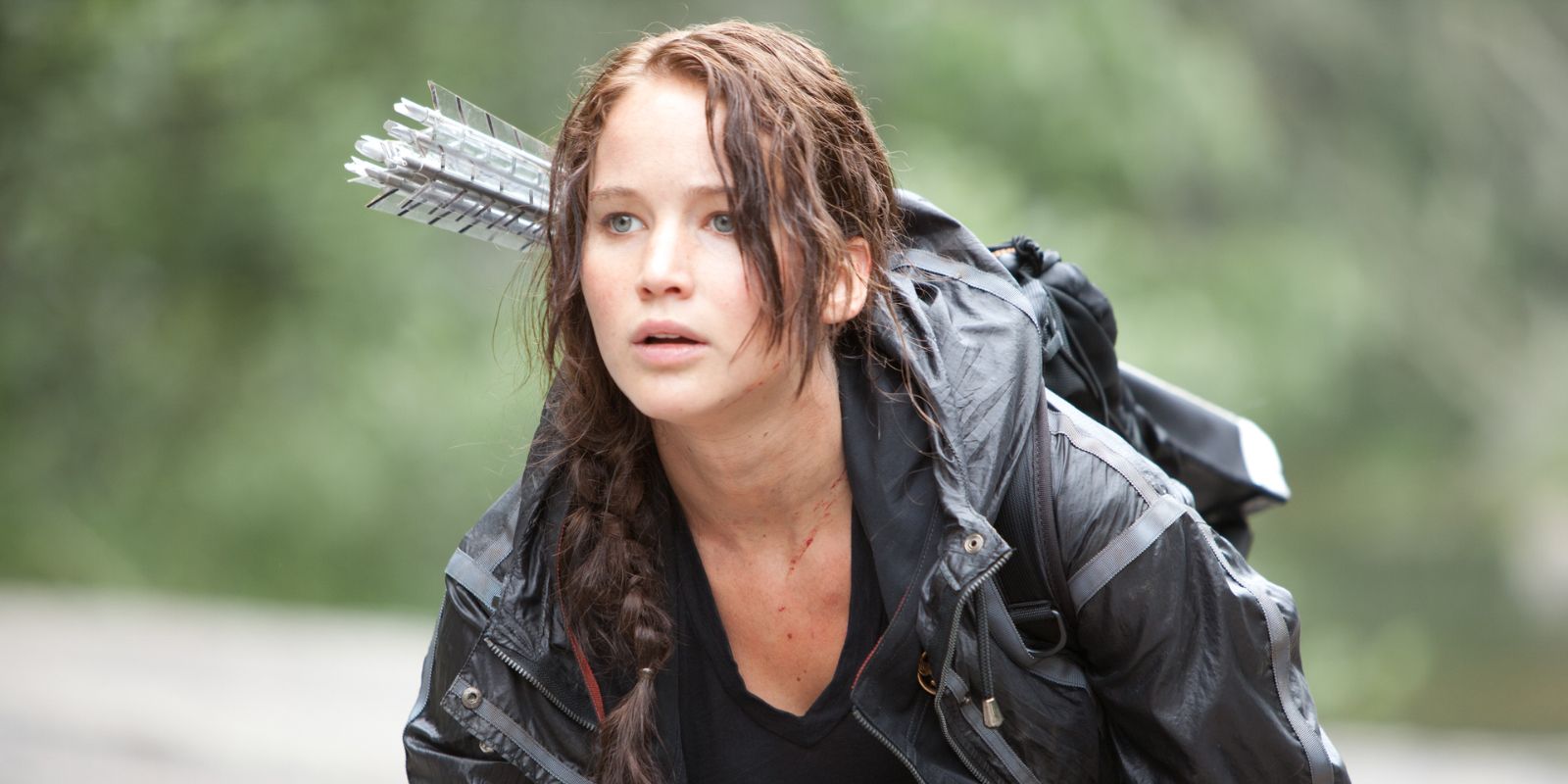 This one is a no-brainer. Katniss Everdeen is the main character of The Hunger Games series. However, she was not chosen for this spot simply because she is the protagonist. She is a seriously lethal person. Katniss earned this spot. Her skill with a bow and arrow is undeniable. She has remarkable accuracy, even when under pressure. Katniss might not be as clever as some when it comes to utilizing Capitol publicity, but she managed to garner popularity anyways. (She had a lot of help from friends.) Katniss is clearly a dangerous tribute to fight against
1

Haymitch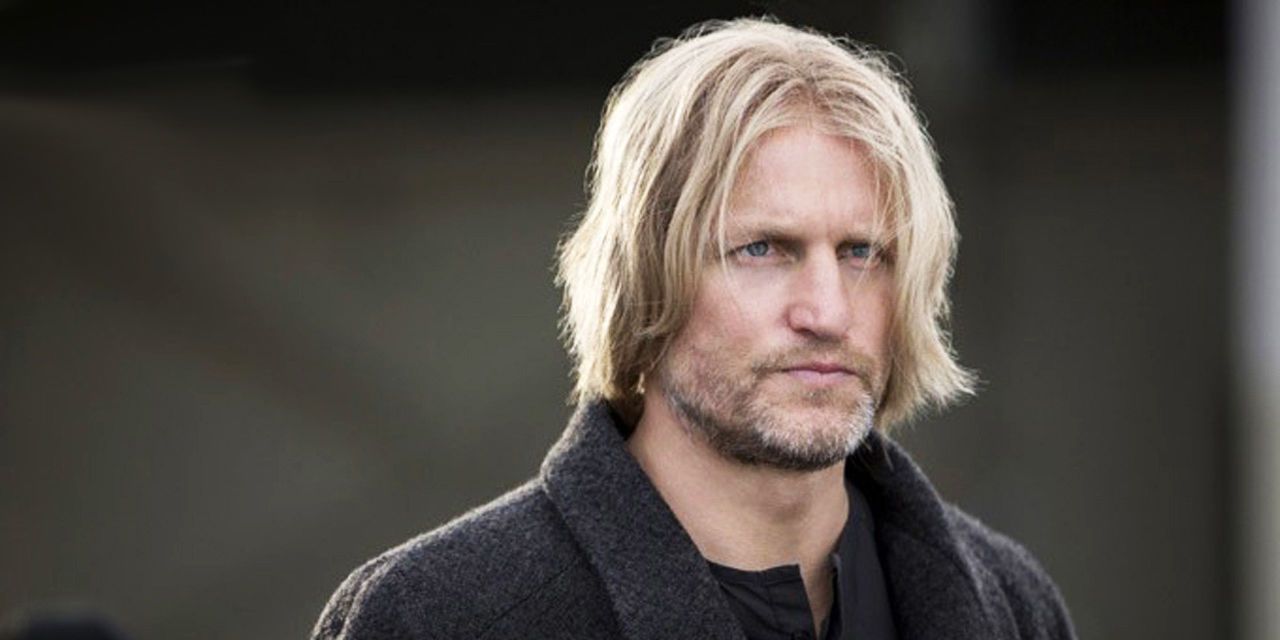 Just because we don't get to see Haymitch's time in the arena, doesn't mean it doesn't exist. Haymitch was truly one of the deadliest tributes to ever win the Hunger Games. First of all, he participated in the second Quarter Quell, which meant that the number of tributes he had to contend with was doubled. Secondly, he was able to take down two Career tributes during the first half of the Game. Thirdly, he used his intelligence and his knowledge of the arena's workings to defeat the final tribute left in the arena with him.
NEXT: Hunger Games Prequel Movie Story: Everything We Know About The 10th Games
0
The DC Extended Universe may fall short when it comes to impressing fans, but their animated series has always been in high praise. Teen Titans Go! is one such feature that allows fans both young and old to take part in an epic adventure of teenage superheroes. Cosplayers prove that you don't need to be a kid to enjoy this show.
RELATED: All 25 DC Movies & TV Shows Coming In 2019
They take it a step further by fixing up their own costumes the reflect their choice Teen Titans Go! character. If you're looking to tap into your own inner child, get some inspiration from these10 powerful Teen Titans Go! cosplays.
10

Cyborg
As a cybernetic superhero and football athlete, Cyborg finds a home with his Titans group of friends. He tends to veer off the tracks, but his ambition to protect Jump City always reminds him to do better.
Stephen Quammie calls himself a geek, poet, actor, and cosplayer. His Cyborg suit is definitely in reference to the animated show, as opposed to his grim and robust facade from the comics. The light blue and white patterning is accompanied by his usual electronic eye and heat canon, making it a perfect replica. Stephen also cosplays as X-Men's Sabretooth and Nick Fury.
9

Terra
Anyone browsing Teen Titans Go! cosplays will find that Terra cosplayers are not in short supply. Her outfit is composed of a long black crop top, vibrant yellow shorts, and goggles. Her demeanor is seemingly cute and innocent, but don't let her blonde hair and blue eyes fool you: she fights against the Titans whenever possible.
Miss Katt Cosplay is a notable Terra cosplayer. Her costume itself is incredibly precise, but it's her facial expression they sell you on her character embodiment. Her talent is obvious in all of her cosplay works, which includes Fate/Stay Night and colorful Odyssey Kayn from League of Legends.
8

Bumblebee
Bumblebee was added to the teen group in when Teen Titans East was formed. She's the leader of this sector and is known for her yellow and black costume. She possesses the power of a flight, has electric stingers, and can shrink to the size of an actual bee.
RELATED: Titans vs Teen Titans: 4 Things The New Show Kept The Same About Raven (And 4 They Didn't)
Jessica looks like the pure inspiration in her Bumblebee cosplays. She dresses the yellow and black striped turtle neck up with some high-tied boots and even has her Stingers handy. Jessica seems to resonate with this character inside and out. You can reveal at her other beautiful cosplays on her Instagram account which features characters like Hermione and Kim Possible.
7

Ravager
As the daughter of Wade Wilson, it seems inevitable that Rose turns out to be a villain. Under the guise, Ravager, she does everything in her power to fight against the Teen Titans.
Lorna Mary Ciani is a Scottish/Italian cosplayer who seems to be dedicated to her cosplay work. Her Ravager cosplay might as well have stepped right from the television screen, with all of its accuracies. To get a feel of just how talented a cosplayer she is, take a look at her Supergirl, Meria, and Natura cosplays.
6

Jinx
As a member of the H.I.V.E. Five, Jinx serves as one of the main protagonists on Teen Titans Go! Jinx has a reputation for being a bit of a rebel and it's no secret that she despises Raven.
Jinx's garb is extravagant, even by animated standards. Her neon pink hair and eyes make her stand out against the other heroes, not to mention she has matching hex blasts.  Cosplayer Icky Pixy didn't seem to be intimidated by this feat, and she brought Jinx to life better than imaginable. She styled her massive pink wig accordingly and even has dominating neon go-go boots to complete the costume.
5

Nightwing
Nightwing is an older version of Robin from another reality. In his first appearance, he even ends up marrying Batgirl, though this changes by the third season when he becomes the vigilante Nightwing. His costume is a simple black and blue leotard, but he continues to conceal his identity with a mask.
Can you guess who The Nightwing Cosplay frequently dresses up as? Needless to say, this cosplayer fits the bill for Nightwing perfectly. He even adds a traditional Nightwing comic book touch with a fitting sharp blue mask.
4

Starfire
Starfire is known as the pretty superhero who is having a hard time fitting in with the Earthly crowd. She comes from the inner galaxy where she previously held the role of a princess. Now, she uses her powers like her Starblasts to fight crime alongside her new Titan friends.
Amanda's Starfire is as close to real as viewers will be able to find. Her wig is styled to perfection and her cosplay itself looks like it is made from extraterrestrial materials. Her added-in Eye Beams are just the icing on top of one incredible cosplay.
3

Raven
Raven is moody and introverted in Teen Titans Go!, but her skills make her a formidable character. The cartoon version of Raven typically shows her hidden behind her staple purple cape, with a full facial mask to completely conceal her identity.
RELATED: 24 Things That Make No Sense About Starfire In Teen Titans
Raven is probably on par with Starfire when it comes to popularity in the cosplay community. However, those like Rosanna Cosplay like to highlight Raven's accessories by dressing up like her traditional facade. It's not surprising to see that Rosanna makes a beautiful Raven cosplayer; just take a look at her Jasmine and Phoenix cosplays to see more of her epic cosplay capacity.
2

Beast Boy
Beast Boy has remarkable abilities, like the power to transform into animals. He obtained this after being bitten by a rare green monkey which induced him with "Green Fever" which ultimately transformed his appearance. Beast Boy is your typical high school kid, who likes to play video games and good off more than he should.
Chris Villain is an established cosplayer whose character impersonations always look professional. His Beast Boy makeup, hair, and suit speak to his obvious gift as a cosplayer and model, but Chris' talents don't stop there. He is an active Youtuber and singer, which he uses to truly stand out in the cosplay community.
1

Robin
Robin is the central leader of the Teen Titans Go! gang which often leads him feeling a bit overwhelmed. His tendency to achieve perfection often gets in his own way; however, there's no doubting Robin is the best man for the job.
Tim, a.k.a Superman Central Florida is also obviously the best man to portray the physical version of Robin. Although he is known for his remarkable Superman cosplay, his resemblance to Robin is palpable. From the mask, the gloves, to the utility belt, Tim's cosplay is a brilliant version of Robin from the animated series.
NEXT: Teen Titans: 30 Things Only True DC Fans Know About Beast Boy
0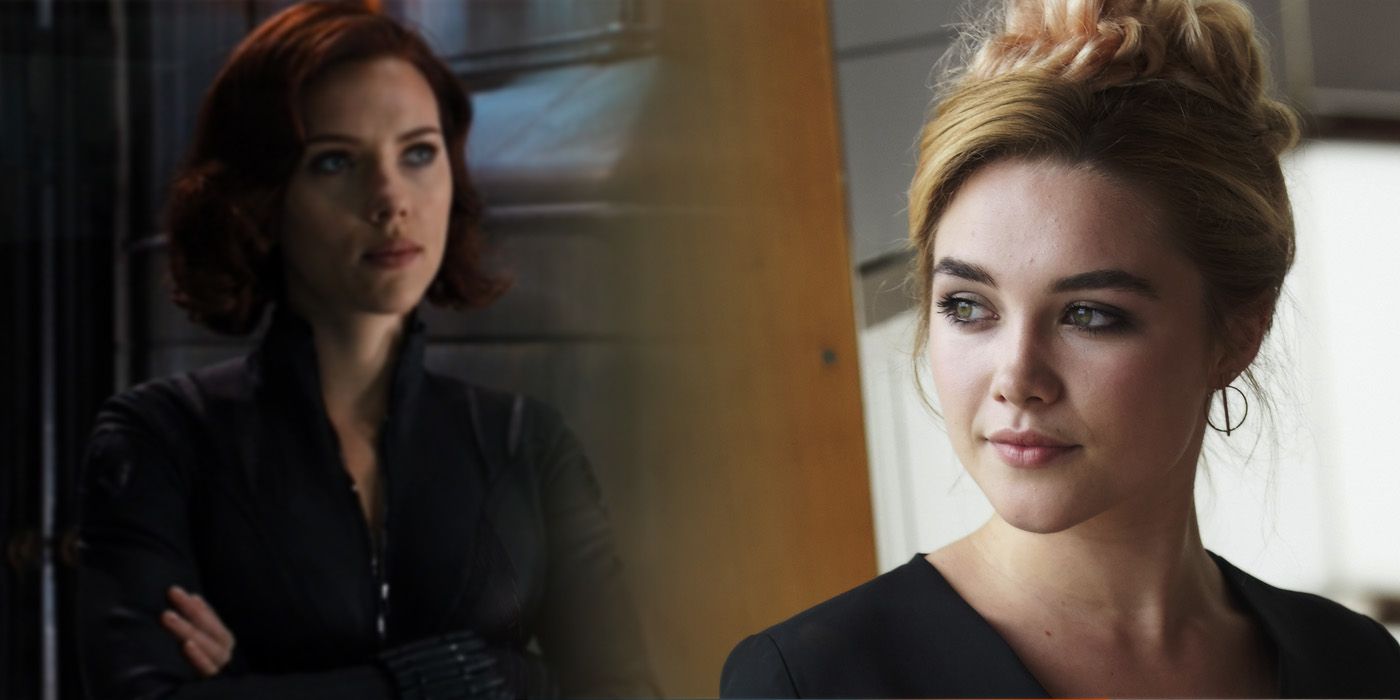 Photos taken on the set of the solo Black Widow movie may indicate Florence Pugh's mysterious role in the film is as Yelena Belova. It was previously reported in early 2019 that Pugh was cast in Black Widow in a significant role, news that was later confirmed. However, Marvel remains tight-lipped about the character she will portray.
Until recently, the current Black Widow was Natasha Romanova, as played by Scarlett Johansson. However, in Avengers: Endgame, Natasha met her end when she sacrificed herself for the Soul Stone, an item needed to help the Avengers finally defeat Thanos. Given her fate in that film, the solo movie will likely focus on her early life and perhaps even provide an origin story about how she became Black Widow. A rewrite of the movie began in March, suggesting the film would add a supporting female role. That role likely became the one Pugh stepped into.
Related: When We Think Marvel Will Reveal The MCU Phase 4 Slate
New set photos tweeted by Best of Widows could offer some insight into who Pugh portrays in the movie. The photos seem to confirm previous rumors she's playing Yelena Belova. The images show stunt dummies, presumably for Pugh and Johansson. One of the crates they were shipped in, though, feature the name "Yelena." Although it isn't confirmation Pugh is portraying Belova, it's a pretty good indication the rumors are true.
In the comics, Natasha and Yelena were enemies at first, although they eventually become allies. Yelena then went on to become the second woman to take on the title of Black Widow. These photos suggest the MCU could soon have a new Black Widow. Phase 3 of the MCU ends in 2019 with the release of Spider-Man: Far From Home, and Marvel hasn't offered a lot of details about its plans for phase 4, but Yelena's inclusion in the Black Widow film could indicate the direction the studio plans on going with the character.
There are many Marvel fans, though, who feel like Natasha's character never got the respect she deserved, particularly after some clunky writing in Avengers: Age of Ultron when she admits that she can't have children, making it seem as if that is somehow connected to her worth. Things didn't get much better for Natasha when the writers chose to sacrifice her in Endgame, presumably over the fact that she didn't have children, whereas the alternative, Clint, did. Here's hoping the MCU treats the next Black Widow with more respect, if it is indeed Yelena.
Next: When Will The Black Widow Movie Trailer Release?
Source: Best of Widows/Twitter
Screen Rant's RSS Feed