Posts tagged
#Ironheart
0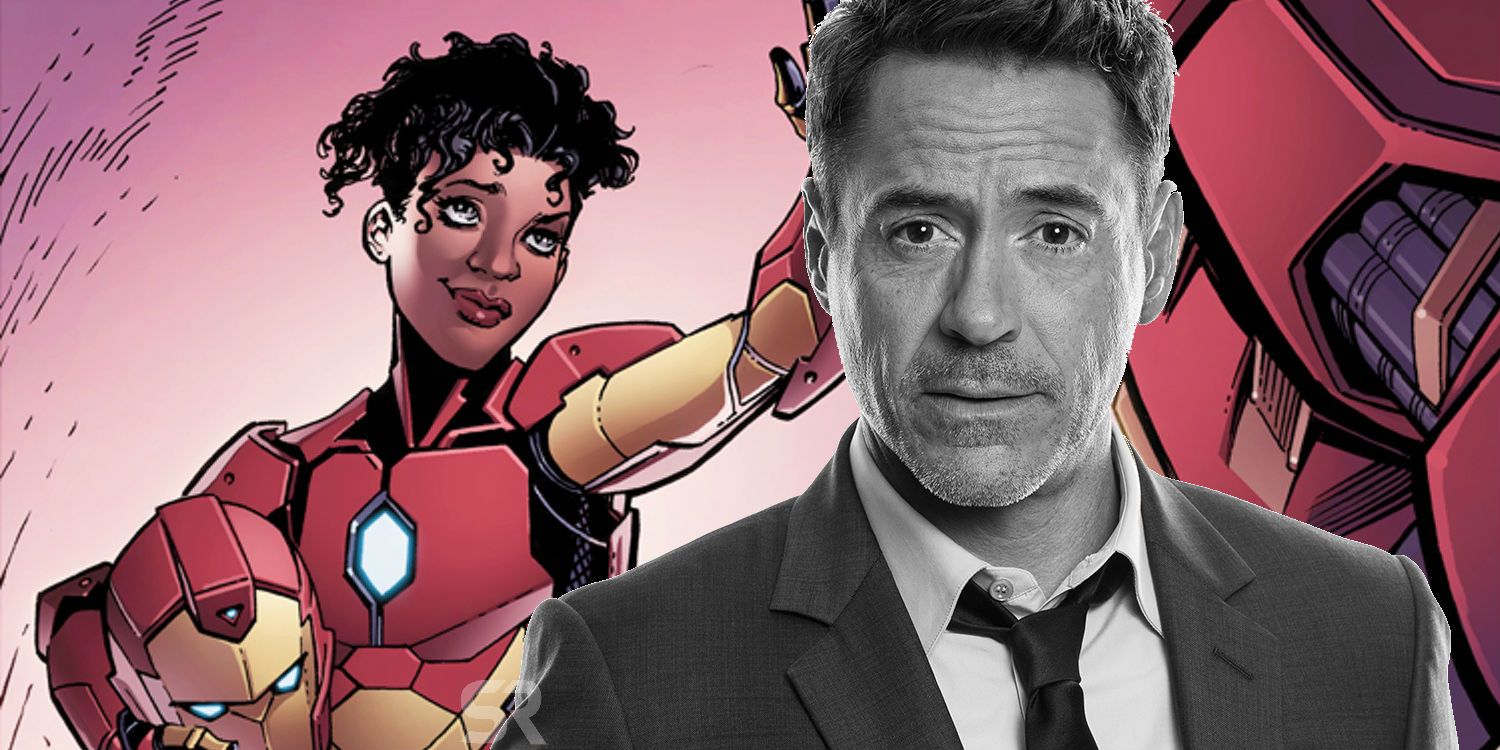 Now that he's officially retired as Tony Stark/Iron Man in the Marvel Cinematic Universe, Robert Downey Jr. wants to see Riri Williams/Iron Heart debut in the franchise. Kicking off the successful superhero film series via Jon Favreau's Iron Man in 2008, the actor played the role a total of 10 times, including his last hurrah in the Joe and Anthony Russo-directed, Avengers: Endgame. Coming full circle after starting as a self-entitled industrialist, Tony made the sacrificial play to ensure that Thanos and his minions no longer pose a threat in the universe. With him gone, there have been talks about who can take over the Iron Man persona - an idea that Spider-Man: Far From Home is leaning on.
The brainchild of Brian Michael Bendis, Riri debuted in 2015 as a 15-year-old whiz kid who designed her own version of the Iron Man suit. She assumed the mantle of the hero after Tony was in comatose following the events of Civil War II. Her suit featured an A.I. duplicate of Tony, allowing him to provide guidance to his protege as she becomes more prominent. Considering their link in print, rumors of Riri entering the MCU soon has been a favorite topic of conversation among fans, and Downey is all for this.
Related: Iron Man Movie Writers React to Tony Stark's Death In Avengers: Endgame
Eve Ewing, who currently writes about Iron Heart in the comic books, took it to her official Twitter account to share that Downey "said publicly in a room full of people that #Ironheart should be in the MCU." The two crossed paths when Ewing introduced the actor during the Renaissance gala at the Gene Siskel Film Center honoring Favreau. Fans quickly flocked the social media post, expressing their desire to this idea come to fruition - most of them saying that they can't wait for this to happen. Check out the tweet below:
Last year, an Ironheart script by Jada Rodriguez emerged on the Black List - a resource pool where Hollywood writers upload their works for the agents and producers to check put. It was dubbed to be "one of the best scripts" the organization read that week, understandably exciting fans of Riri. The narrative synopsis didn't offer much information, but it's also leaning towards developing a relationship with Tony and Riri. Marvel Studios didn't comment on the matter, and it's unclear if they even have a knowledge that such script exists, although they tend to develop their stories in-house.
In the MCU, Tony's protege is established to be Spider-Man - although they both have separate superhero personas. Some fans are even convinced that the Tony becoming an A.I. aspect will happen in Far From Home, especially since the Peter Parker's new suit is created using Stark technology. Considering Iron Man and Spider-Man's bond in the MCU, this makes sense. But just because there's already Peter, doesn't mean that Marvel Studios can no longer use the same angle to introduce Riri. While they can't stick closely to the source material to debut Ironheart, nonetheless, there are ways where they can work around this hiccup like revealing that Tony got in-touch with Riri during Endgame's five-year jump. It's also possible that she was inspired by Iron Man's sacrificial play against Thanos, prompting her to assume a superhero persona herself. In any case, if Marvel Studios wants Ironheart in the Marvel Cinematic Universe, they can find a way to have her.
More: Iron Man's Avengers: Endgame Death Scene Was Improvised
Source: Eve Ewing